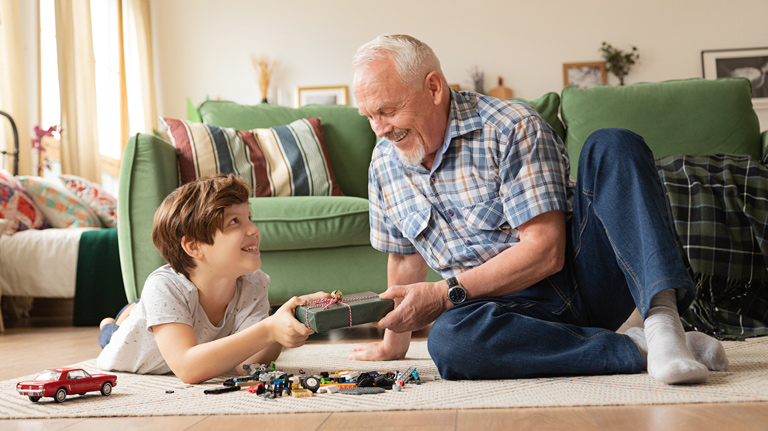 Celebrate your dad's, husband's or brother 60th birthday in style with a unique and original birthday present. Choose a gift that they can keep and use, or get them something that will help them with a favorite hobby.
If your older guy has a favorite sport them get him a gift to support it, or if your man happens to be a DIY enthusiast then a handy toolbelt or toolkit may make a thoughtful gift. Old guys often have a good sense of humor so check out some of our gag gifts designed to poke a bit of fun at his advancing years and give him a laugh.
1.
Durable Car Organizer
Tools, toys, towels, and pet leads can be organized and kept neat and tidy with this durable canvas trunk storage system. The hardwearing is double-stitched for security and will stop items rolling around loose in the back of the car. Make use of the separate compartments and sub-dividers to keep items in their individual sections, or keep frequently used tools in the handy side pockets. The cargo organizer folds flat when not in use and can be kept under the car seat or in the glove compartment until needed.
2.
Emergency Underpants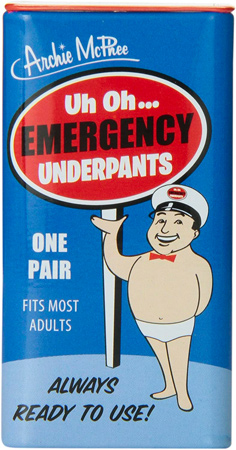 Accidents can and do happen so prevent embarrassing situations by keeping this pack of emergency underpants handy. These pants are safe, sanitary, and secure and can be used as needed to keep everything clean and fresh. They are completely functional but will also make a great gag gift for any older guy. Give him a laugh and supply him with his very own pack of emergency underpants that he can take along on days out, camping trips, and anywhere else.
3.
Whiskey Decanter Set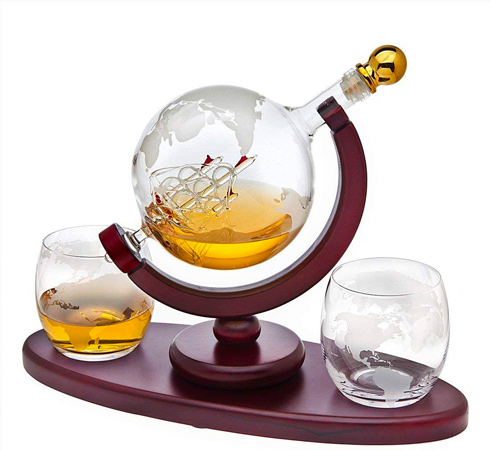 Give a classy gift that is a stylish drink dispensing system with this glass decanter and glasses set. Use the globe to store whiskey, bourbon, rum or other spirits and make cocktails or whiskey sours as needed. The wooden stand balances the globe perfectly and the matching drinks glasses are stored neatly on the decanter base. This will make a super present for a male friend or relatives 60th birthday and it can hold the contents of a standard drinks bottle.
4.
Heated Neck Pillow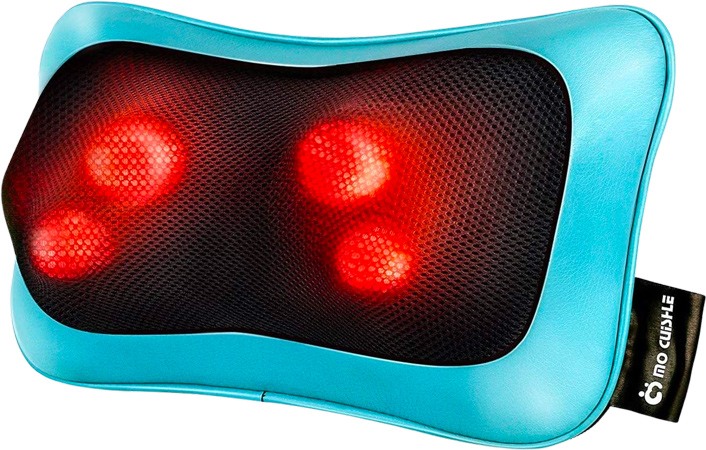 Muscle aches, pains, and stress can all be eased gently aways with this portable neck pillow. Simply place the cushion on the neck or shoulders and massage away the tension. Heated nodes enhance the massage experience and the rotating pads help to improve circulation, increase blood flow and reduce pain. Adjustable heat levels and massage speeds can be customized using the handy control pad and the pillow can be held in place using the adjustable straps. Direct the heat and massaging motion to any area you want and reduce muscle pain.
5.
Mandalorian Animatronic Toy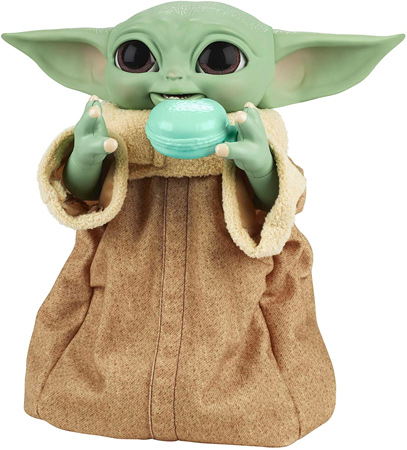 For big kids and grown-up Star Wars fans this Mandalorian toy. This cool interactive accessory can play numerous noises and movie sand bytes and will be a conversation starter. Stand him on a bookshelf or desk and impress friends with your very own Grogu. Place on of the included accessories in his little hand and watch him talk and react. He will even let you know when he wants attention by lifting up both arms. This animated toy will make a fun novelty gift and ornament for older fans of the Star Wars movie franchise.
6.
Universal Socket Set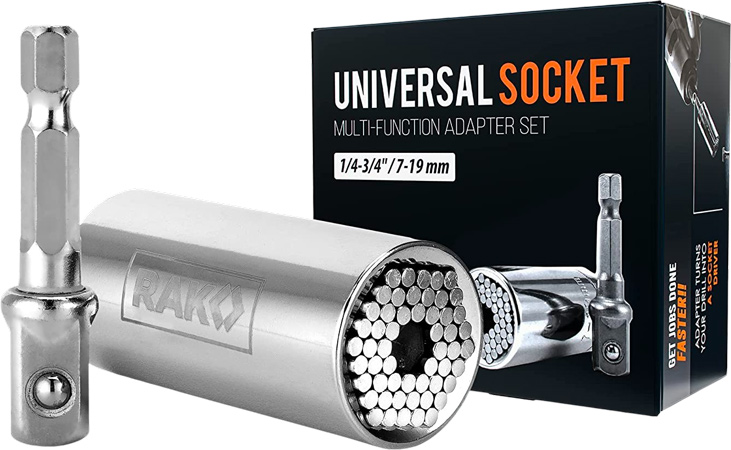 Fix up classic cars, work on motorcycles, or perform DIY projects around the house with this multifunction drill adapter. Use to loosen or tighten bolts, drill in hooks, or grip objects of irregular shapes and sizes with this handy add on. Perfect for home improvement, construction, carpentry, or household maintenance, this versatile tool can perform a number of tasks with ease. Steel hardened pins firmly grip items and will easily grab onto nails, screws, and hex-nuts. Can be used as a hand tool or attached to a power drill with the included adapter.
7.
Wooden Phone Docking Station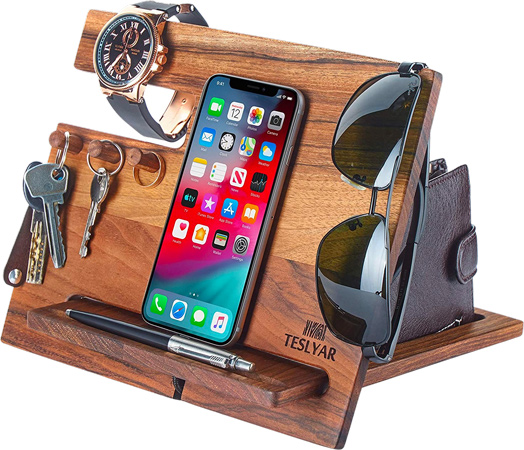 This natural wood stand will keep items organized and stored neatly together until they are needed. It will make a useful and stylish 60th birthday present for a husband, dad, friend, or uncle and can hold items like cell phones, keys, and watches. The walnut wood stand is tough and durable and will not mark, scratch, or warp from use. Lightweight, compact, and easy to assemble this stand can be used in a bedroom, an office, or to keep items safe when working in a shed or workshop. It can be used at home or taken along when traveling and will make a lovely birthday gift for a friend or male relative.
8.
Men's Cotton Sweatpants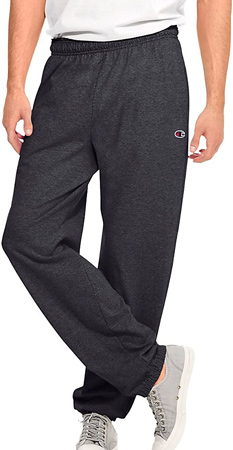 These stylish sweatpants are cool and comfortable and can be worn for the gym or for lounging around the house. They will look great on guys of all sizes and make a great present for a 60th birthday. Lightweight and made from soft jersey fabric these pants are relaxed and easy to wear. Adjust them to fit perfectly around the waist with the internal quick cord, and put on and remove easily. Pull them on to go for a jog, workout at the gym, or pair with a favorite t-shirt for a casual and sporty look. Made from eco-friendly water-saving cotton.
9.
Memory Foam Slipper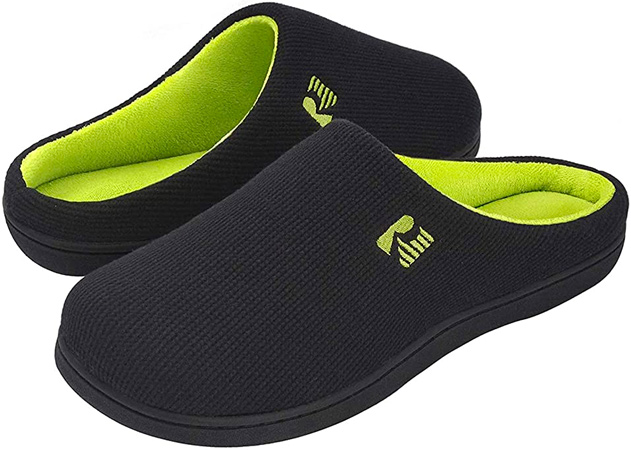 All guys like a pair of warm and comfortable slippers to roam around the house in and these slip-ons from Rockdove are extremely easy to wear. The comfortable memory foam feels like walking on a cloud and keeps feet supported and reduces stress. A molded rubber sole means that the slippers are flexible yet durable enough to wear outside. Give tired feet a well-deserved rest with these ergonomic and soft slippers. They will make an ideal dad gift for a 60th birthday and will be great to slip on after a long day.
10.
Magnetic Dart Board
Enjoy fun games and friendly competition with this indoor-outdoor dartboard. Hang it on the back of a study door or nail it to a garage wall and play a game. It will be fantastic for a bar room or to hang up in a man cave. Play darts with buddies and hold competitions using the reversible and soft board. As it is made from flexible material the dart board can be rolled up and easily stored on a shelf or in a cabinet when not in use. Comes with twelve magnetic darts in red, green, yellow, and blue and guarantees hours of fun and gameplay.
11.
Moisture Control Socks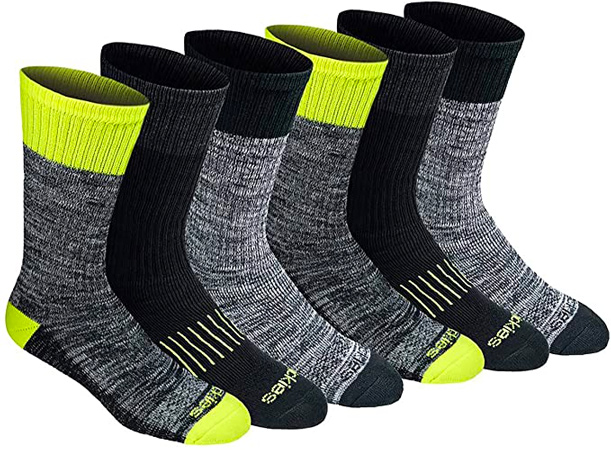 Make sure thar feet remain clean and dry with a pair of breathable moisture control socks. Featuring Dri-tech material to minimize sweat and reduce moisture, these socks include arch support for comfort and stability. With reinforced heel and toes, they are stylish enough to wear with any type of footwear and will keep feet feeling warm and dry. Ventilation channels promote enhanced airflow and these socks are fully machine washable.
12.
Bullet Whiskey Stones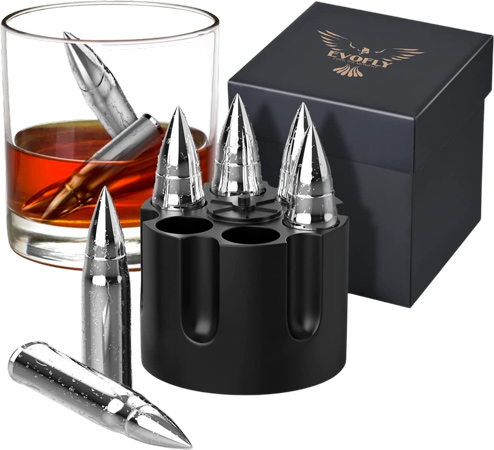 Keep whiskey and spirits at the optimum sipping temperature with these cool looking whiskey stones. Fashioned in the shape of a bullet these cool stones can be placed in a freezer to cool then dropped in a glass to keep drinks chilled. The bullets help to keep drinks cold but with no ice to melt will not water down favorite beverages. Give them as a 60th birthday gift for a present with a difference and display them in a drink's cabinet or on a drinks tray in their cool revolver chamber holder.
13.
Bifold RFID Wallet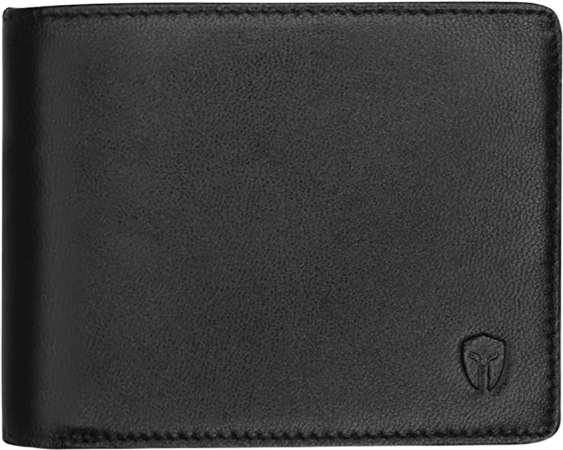 Credit cards, driver's license, identification papers and cash can all be stored inside this elegant bifold wallet. This wallet is classic and durable with its timeless design and features windowed holders so that your license doesn't have to be removed for viewing. RFID protections prevents theft, fraud, and sensitive financial information. Made from luxury sheepskin leather the wallet is flexible and soft to the touch. Give it as a 60th gift to any guy who wants to keep his personal items safe.
14.
Lightweight Cotton Robe

This lightweight and comfortable cotton robe is perfect for slipping on when you get out of bed or leave the shower stall. Made from pure cotton with long sleeves and a mid-length design it is soft to the touch and comfortable to wear. Finished in a subtle herringbone strip pattern this robe can be worn around the house or is small enough to roll up into a suitcase to take on vacation. The simple waist tie keeps the robe securely fastened and there is a small embroidered logo detail on the chest. This robe will be great for any dad, brother, or uncle who is celebrating their 60th birthday.
15.
Digital Sports Watch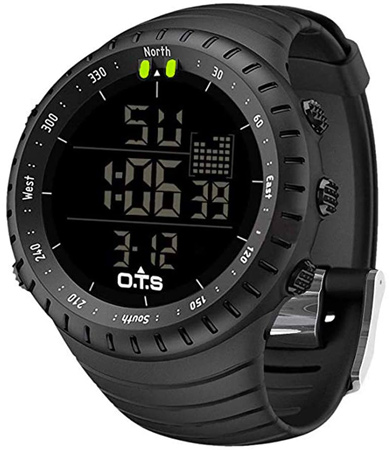 Tell the time, monitor running time, or quickly check the date with this military look digital sports watch. The large face and large numbers are clear to read and light up in dim conditions on a night so that information is legible and visible. This is a great watch for those who like to partake in sports like climbing or running, or play vigorous team games. Perfect for any kind of activity this watch is tough and rugged but stylish enough for everyday wear. The rubber band makes this watch comfortable to wear and will adjust to almost any wrist size.
16.
Adjustable Laptop Desk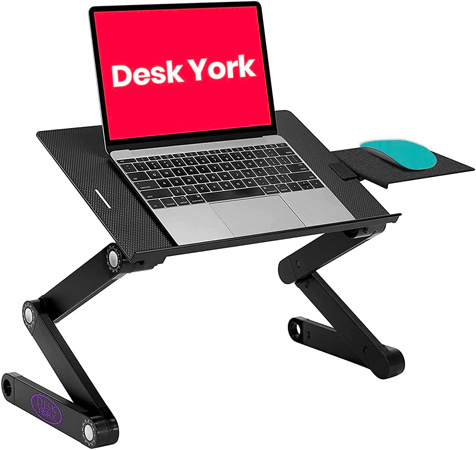 Does your male friend or relative like to spend time on a laptop? Then avoid neck and shoulder strain with this convenient and simple to adjust laptop table. Position laptop computers at a perfect angle for reading, working, or browsing the internet. Use it while sitting in bed or when on the couch or at a table. The ergonomic stand features a fold out mouse table and it is versatile enough to double as a dinner tray or breakfast table. Take zoom calls and enjoy hands free use with this innovative and flexible stand.
17.
Toilet Night Light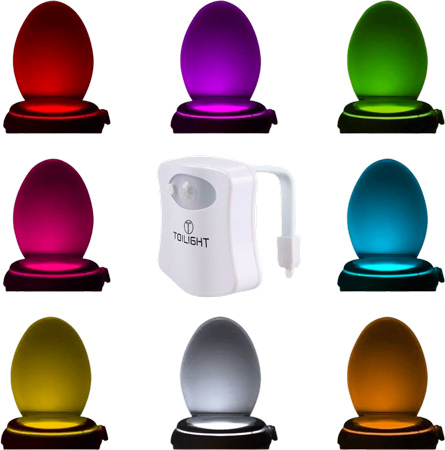 Make night time trips to the bathroom safe and fun with this light up toilet light. No more being blinded by harsh overhead lighting. The toilet night light will emit a soft glow and remove the need for turning on glaring houselights. Attaches to any shape toilet bowl and comes in a choice of colorful light sequences. Set your favorite or cycle through a range of different colors. Make your toilet bowl look cool and attractive with this fun and novelty 60th birthday gift, and enjoy nighttime trips to the restroom.
18.
Big Leather Belt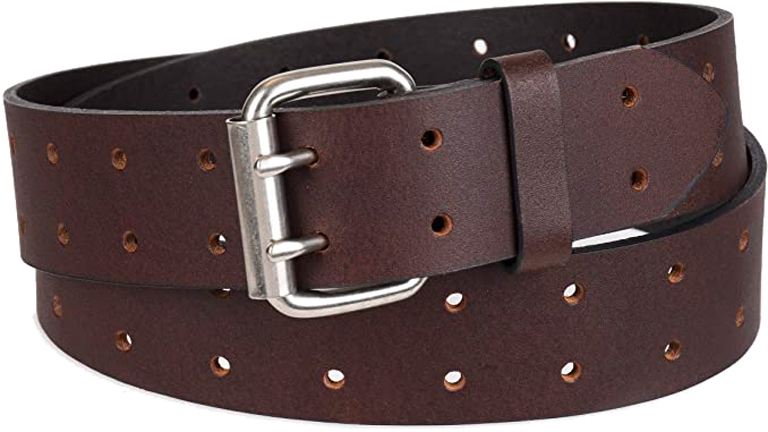 Hold pants in place and keep jeans up with this classic thick leather belt. The two-prong buckle design makes sure the belt stays level without riding up or dropping down, and the belt is made from hard-wearing leather. Add it to the wardrobe and use with work or formal clothes and make pants and denims look even cooler with this stylish belt. It comes in a range of different colors and styles including big and tall options, and the belt can be stored safely rolled up in a drawer or hung up on in wardrobe.
19.
Tabletop Bowling Game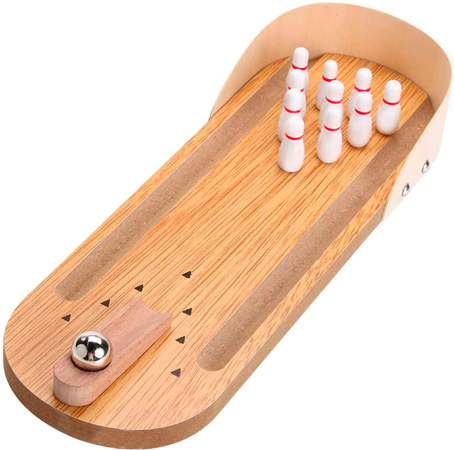 Help your male friend or uncle blow off stream or pass the time with this tabletop bowling game. Designed as a traditional ten-pin bowling alley, this game is a great addition to an office or study and is a fully functional bowling game. Play it alone or with friends and see who can get the most strikes. It will make a fun, novelty gift for male friends who are celebrating their 60th birthday and is the ideal present for the guy who has everything.
20.
Golf Range Finder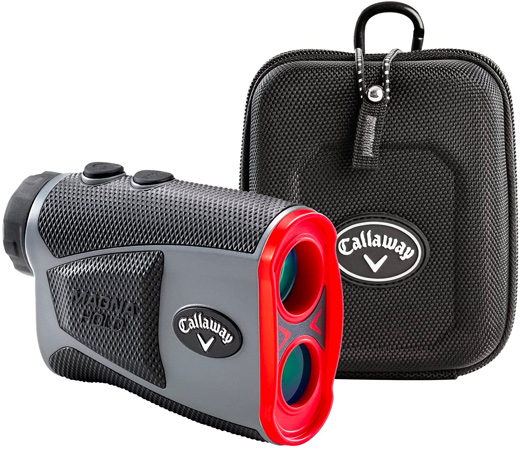 Golfing fans will love using this highly accurate laser range finder to improve their game. Precision calibrated for accuracy this tool can help golfers to accurately measure distances and account for inclines and declines across the course. Accurate to within a yard, lock onto a pin and assess the club and power of swing needed to land a hole in one. Comes with a protective hard molded carry case and can be easily slipped into a golf bag and used when needed.
21.
Fruit Infuser Water Bottle

Stay hydrated and enjoy healthy drinks on the go with this large fruit infuser water bottle. Add fruit to the chamber and enjoy the different tastes as the flavors mix with the water. Great for taking along when out on a hike or on a camping trip to prepare healthy refreshments. The molded plastic flip top snaps securely closed to prevent spills and leaks and the water bottle is dishwasher safe for easy cleaning. It will make an ideal 60th birthday gift for guys that want to increase their water intake and keep fit and healthy.
22.
Men's Classic Clogs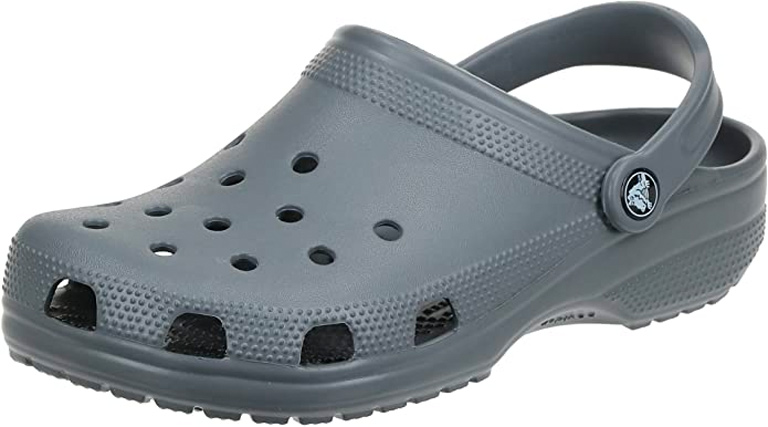 Durable, waterproof and comfortable. These hardwearing clogs can be worn anywhere and are suitable in any weather conditions. Wear them in the bright sun or pouring rain and keep feet snug and protected. These classic clogs can be worn indoors or outdoors and will make a great lightweight pair of gardening shoes. Easy to slip on and off these roomy clogs offer a comfortable fit with their soft lined interior. The molded sole has a good grip and will help to prevent sliding or slipping and these shoes are fun to wear. They will make a great 60th birthday gift for any guy.
23.
Solar Phone Charger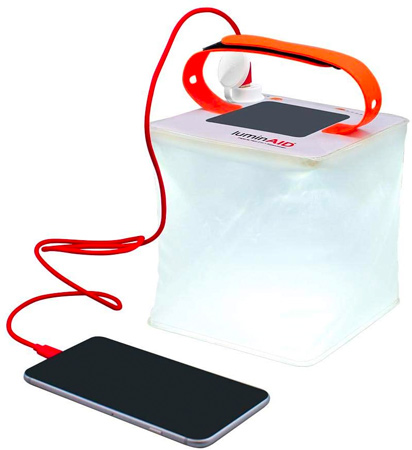 Whether on a camping trip or traveling long distances always stay connected with this handy solar powered phone charger. It will keep devices fully powered and not only is it a charger, it's a lantern too! Made from lightweight materials this charger can be carried and taken anywhere. It folds completely flat when not in use and can be expanded to use for reading, or lighting up a picnic area, and it even floats in water. Use it as a backup phone battery and a handy light when traveling and give it as a unique 60th birthday gift.
24.
Adjustable Paracord Bracelet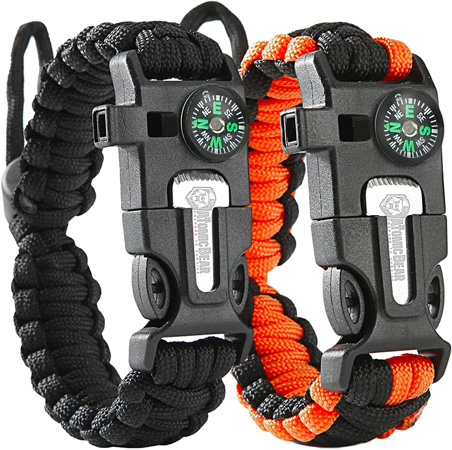 If you have a relative that likes to get out and explore or venture into uncharted territory then this survival bracelet is a must have. The hardwearing material is designed to be rugged and waterproof and the bracelet can be worn comfortably on the wrist during any activity. Includes a fire-starting tool, compass, and whistle to attract attention. Make sure your adventurous husband or dad never gets lost and give this bracelet as an original 60th birthday gift.
25.
Portable Car Vacuum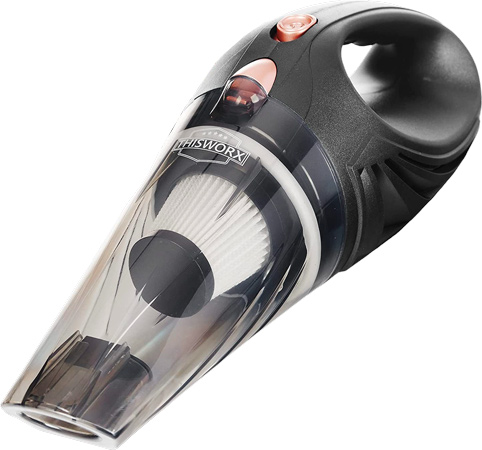 Run this portable vacuum over the car and pick up dust, debris, and sweet wrappers. This portable vacuum cleaner comes with three different attachments and features a large handle and an ergonomic design. Store it in the car trunk and use it to clean up after muddy hikes and keep the car fresh and clean. It can also be used in the home to clean up small messes or in a shed or garage. Plugs into a car 12V power outlet and can be operated anywhere to sweep up food crumbs, grass, and other debris that finds its way inside the vehicle.
26.
Heat Resistant Grilling Gloves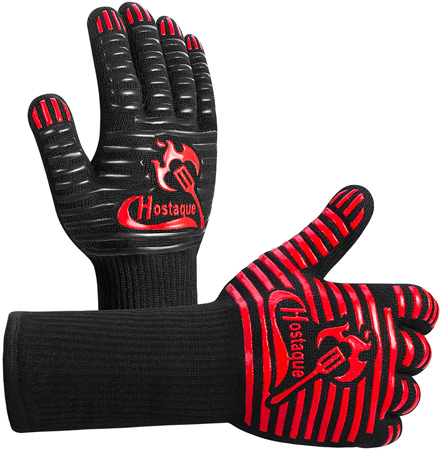 Make sure that the 'King of the Grill' keeps his hands safe and burn free with these super durable and protective grilling gloves. Designed to be heat resistant and will withstand high temperatures these non-slip gloves are fantastic for placing and removing items from the grill or BBQ. The heat proof gloves can both be worn on either hand and will protect finger, palms, and wrists while cooking food, Breathable cotton makes the gloves comfortable to wear and they can be cleaned easily once removed from the hands.
Need more inspiration?