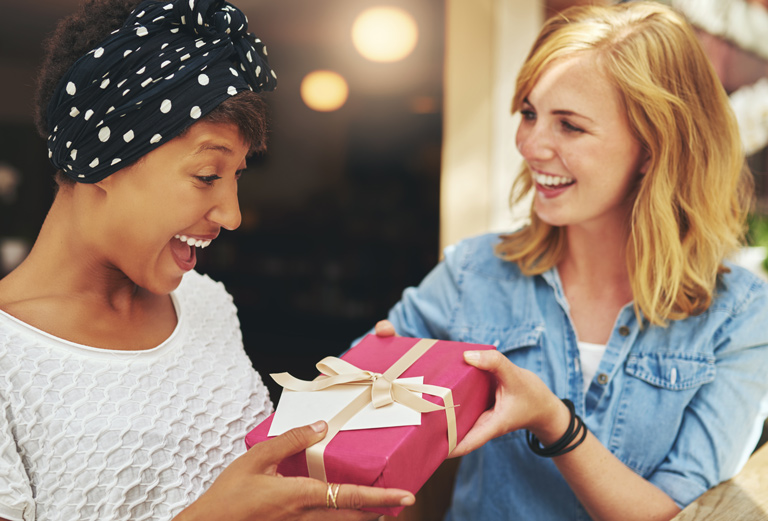 Turning 40 years old is generally regarded as one of life's big milestone birthday's and is celebrated and shared enthusiastically by friends and family members who want to be a part of the special day. Birthday gifts for this momentous occasion can be anything that is thoughtful or sentimental such as a lovely jewelry gift, or it can be something personal and fun.
Gifts for the home, or presents that the birthday girl can use to pamper herself are often popular choices, and keepsake gifts that will make a reminder of the big day can be kept on display in the home as a way to continuously wish them a happy birthday, even when the event is long past.
1.
Wearable Sherpa Blanket
Stay extra warm and cozy with this thick, wraparound blanket. The heavy plush material will keep cold and drafts at bay, and the entire thing can be worn like a giant oversized hoodie. Take it to outdoor events, or when going camping to remain warm and toasty inside the tent, or curl up inside it on the couch when reading a book or watching TV. The plush fluffy sherpa is double-lined with plush micro-fiber for an extra layer of warmth and the wearable blanket is easy to move around in freely with its large sleeves and extra-large size.
2.
Aromatherapy Shower Steamers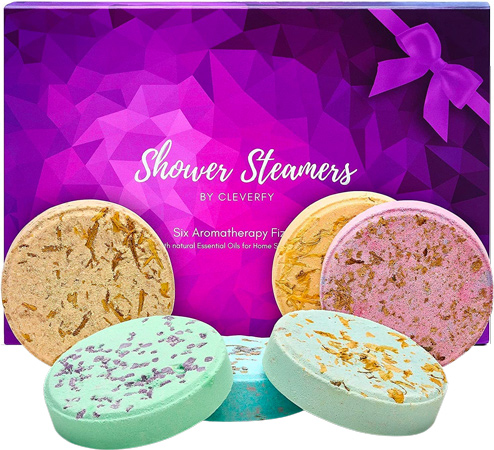 Make showers fun and aromatic with these luxurious fragranced shower steamers. Similar to a bath bomb these shower steamers can be dropped into the bottom of the shower stall and a refreshing or calming scent will be released as the water hits it. They will make a delightful pamper gift for a mom or sister's 40th birthday and fragrances includes lemon, vanilla, and peppermint which can be used to provide a relaxing or a stimulating effect. Use them before a night on the town or drop one in for a refreshing rinse before going to work.
3.
Smart Coffee Mug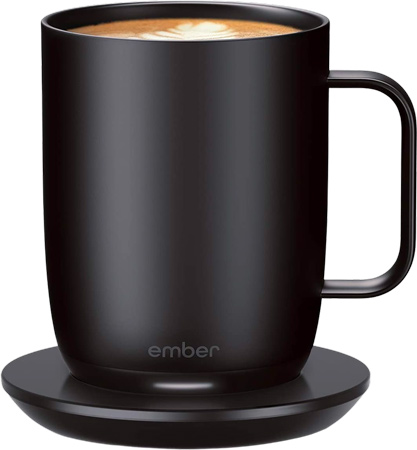 Mae sure that beverages remain hot and at the perfect sipping temperature with this truly cutting-edge coffee mug. Smart technology will keep coffee or tea piping hot until it's time to drink, and the mug's advanced heating properties can even be controlled from a smart phone app. Use it at home while reading or watching TV, or take it to the office to keep drinks hot on the desk. The mug activates when it senses movement or liquid and switches off automatically when not in use.
4.
Rose Gold Infinity Bracelet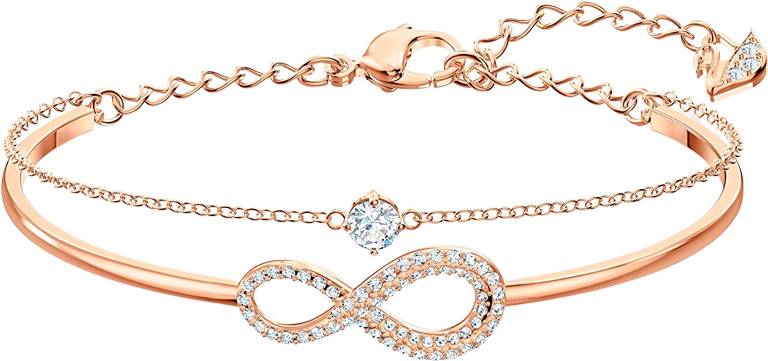 Make a heartfelt gift for her 40th birthday and ensure that the day feels even more special with this stunning rose gold infinity bangle from Swarovski. Made from rose gold and crystal the delicate band fastens securely around the wrist and can be adjusted to any size using the attached chain and lobster clasp. Sparkling crystal details give the bracelet a classic and elegant feel, and this eye-catching piece will look amazing when worn during the day and it will have an elegant and stylish appeal when paired with an evening outfit.
5.
Hydro Flask with Flex Cap

For relatives and friends who like to keep on the move this hydro flask will enable them to take along their drink of choice. Use it to hold water and juice to remain hydrated while at the gym or shopping, or fill it with tea or coffee to enjoy a hot beverage. The insulated, stainless-steel bottle will keep drinks cold and prevent condensation, and when used for hot drinks it will keep hands safe from heat transfer. The leak proof cap avoids any leaks or spills and a handy carrying strap mean that this bottle is easy to take anywhere.
6.
Polarized Cat Eye Sunglasses

Ladies who are celebrating their 40th birthday will enjoy adding a touch of glamor using these Maui Jim polarized sunglasses. The lightweight frame is constructed in a cat like style, reminiscent of movie stars and old Hollywood, and the coated lenses will protect eyes from glare and UV rays. Designed to be worn for extended periods these glasses are extremely comfortable and the scratch proof lenses are resistant to scuffs and damage. Wear them when driving, lunching with friends, or when simply sitting in the garden.
7.
Diamond Dial Watch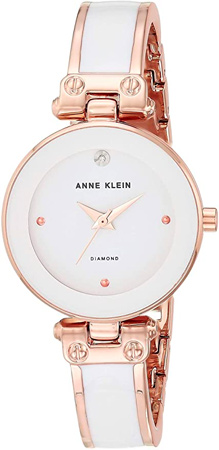 Make a gift she will love to wear with this stylish designer watch from Anne Klein. The watch is designed with a low profile, simplistic style and is finished in rose gold accents for a dramatic effect. A white enamel filled alloy strap and mineral watch dial contrasts beautifully with the gold and looks stunning when worn on the wrist. A sleek dial and watch face are fashioned in a minimalist design and look fantastic with the gold detailing. The watch is water resistant and comes in a lovely presentation gift box to make a fabulous birthday gift.
8.
Cardio Home Gym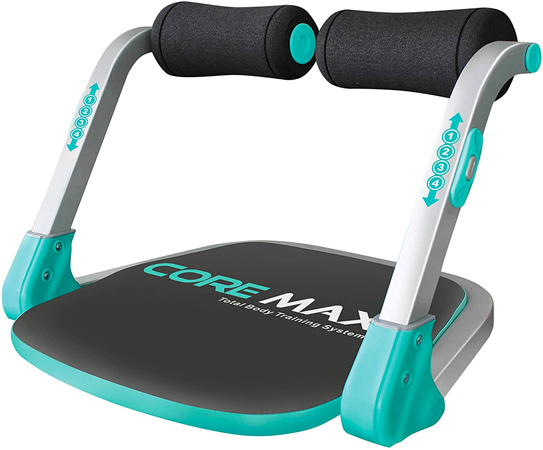 Have a 40-year-old friend that is a fitness fanatic? Then this cardio workout gym will be the ideal gift for them. Designed to focus on strengthening and toning the abdominal muscles, this workout accessory can also be used for other exercises. Target different areas of the body like legs, or arms and improve muscle tone in just a few minutes a day. Resistance can be adjusted to make exercises more challenging and increase calorie burn. The Core Max folds away neatly for easy storage and will take up minimal space in a wardrobe or cabinet.
9.
Turban Head Wrap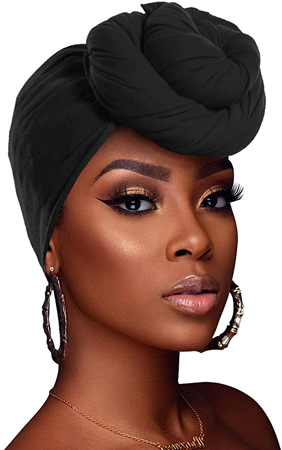 Keep hair tucked away and tidy with this versatile turban head wrap. Make from soft and flexible material the wrap fits around the head in a shape-hugging form and prevents hair escaping. Comfy to wear and breathable, this versatile wrap can be used for a variety of tasks to keep hair under control. Use it while applying make-up or performing beauty treatments, or wear it to make a stylish headpiece when stepping out of the house. The wrap comes in a range of bright stylish colors that will suit any taste and that can be worn with any outfit.
10.
Versace Perfume Set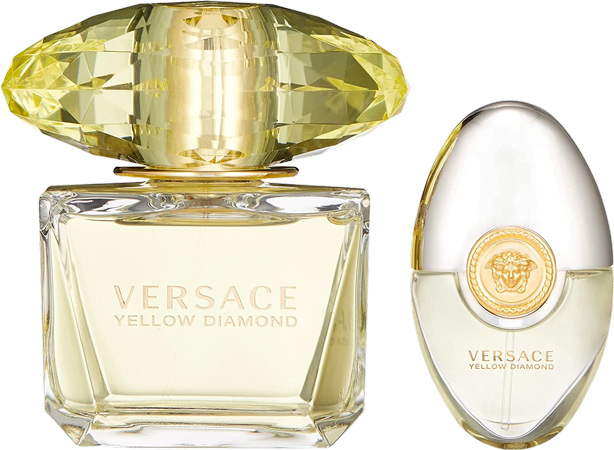 This fabulous perfume gift set from Versace will make a special birthday present for any lady who is celebrating the big 40-year milestone. Containing perfume and accessories scented with the iconic Yellow Diamond fragrance this exquisite perfume will make a special present which can be worn for nights out, events, or any other occasion. Spray it on and enjoy the unique blend of fragrances that include lemon, bergamot and neroli. The set comes in a highly decorated gift box and will make a stunning birthday present.
11.
Teapot with Removable Infuser
Enjoy the perfectly brewed cup of Earl Grey or herbal tea blends using this modern tea maker set. Made from heat resistant borosilicate this kettle can withstand high temperatures and can be used in a microwave on the stovetop. A perfect gift for tea drinkers, the built-in infuser can be used to immerse favorite tea flavors and brew easily to the preferred strength. An easy grip ergonomic handle makes the kettle easy to hold and pour, and the non-drip spout will prevent drips and spills. It will make a thoughtful gift that is unique and original.
12.
Fitbit Fitness Tracker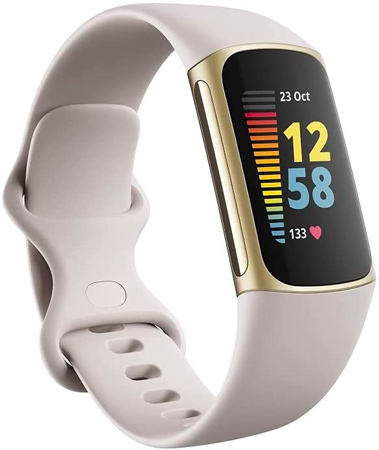 Keep track of essential stats like steps per day and calories burned with a digitally connected fitness tracker. This high-tech band sits securely in place on the wrist and tracks vital stats, and monitor's exercise. It is a must for runners, athletes, and gym-rats who wish to follow fitness programs and record things like heart rate and temperature. It also reports information on general health and sleep quality to help manage workout intensity and focus on things which may affect wellness. The long-lasting charge keeps the tracker connected while you run, exercise or attend fitness classes and will be a fantastic gift for healthy relatives.
13.
Himalayan Salt Scrub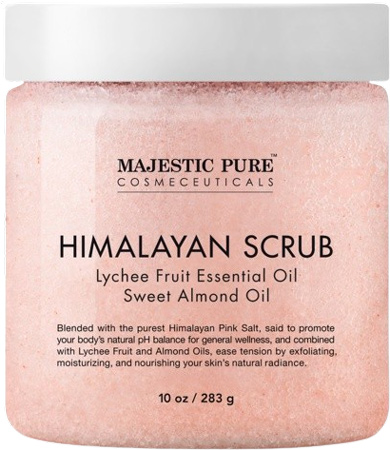 Get that shiny, tingly, all-over clean feeling with this deep, exfoliating Himalayan salt scrub. This fully applied body treatment is made from all natural ingredients and the salt granules help to smooth and slough away dead cells, leaving skin feeling silky and soft. It works with your body's natural pH balance and can help to promote feelings of general wellness. This invigorating scrub will help the skin to feel lighter, refreshed, and look more radiant and it is infused with a blend of oils including almond and lychee. Give it as a standalone gift or include it in a gift basket.
14.
Digital Photo Frame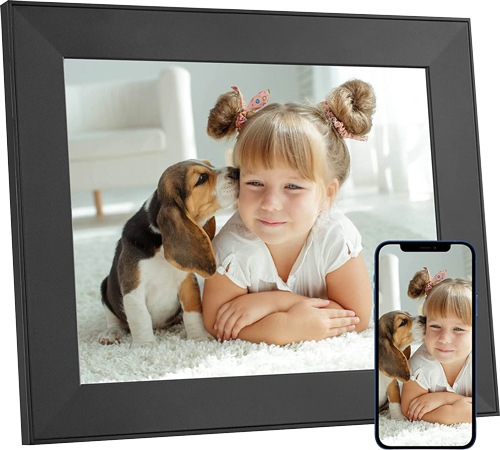 For a keepsake gift with a modern twist use this digital photo frame to create a wonderful birthday present. Memories will stay fresh and alive and the photo screen can display all family and special photos. Useful information is displayed as needed including weather, alarms, and the current time, and music can be played. Download the app and create your own private photo sharing network and invite friends and relatives. The screen comes alive using a motion sensor and will help to preserve component life.
15.
Wine Gift Set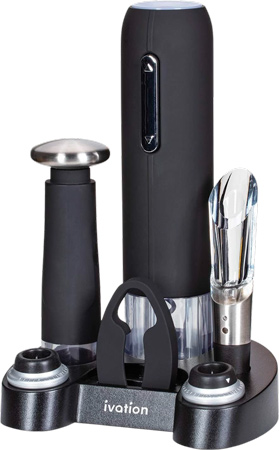 Share a glass of wine to celebrate your loved one's 40th birthday occasion. Make opening and storing wine easy with this versatile wine set. Contains everything needed by the wine connoisseur including a wine opener, preservers and stoppers and a handy aerator and foil cutter. The entire set sits on a modern charging base which can be kept on a counter or drinks cabinet, and the stainless-steel wine opener can uncork up to 30 bottles per charge. Great for that 40th birthday party!
16.
Jewelry Box Organizer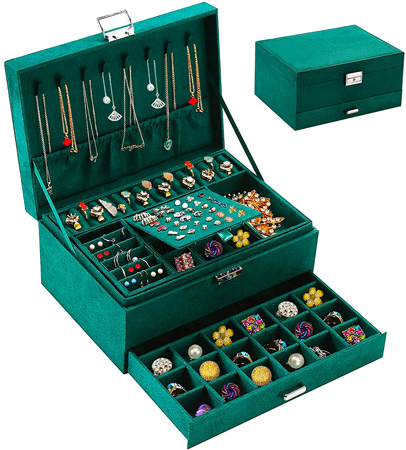 The lady who has everything will need somewhere to put her treasures and this sturdy jewelry box will handle the task without any problem. Store and arrange bangles, necklaces, and rings using the trays and custom storage compartments. Protect special jewelry items and keep valuables safely put away as this box is lined with soft fabric to protect delicate items from scuffing or scratches. With a large storage pouch and earring holders everything will stay neatly in place until it is needed. Keep it on a dresser or nightstand for easy access.
17.
Vintage Style Socks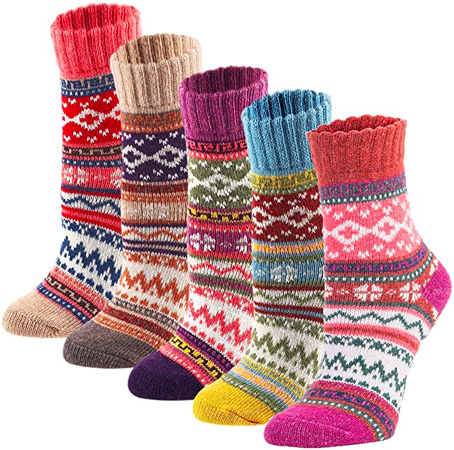 Feet will be sure to stay warm and toasty with these brightly colored socks. Made in a classic vintage pattern each sock features different color combinations and can be worn with shoes, boots, or sneakers. Heavyweight material means that these socks are great for cold weather wear and can be used for walking, cycling, or hiking. Wear them under jeans or keep them visible to make a bold fashion statement. The socks will fit most standard sizes and will make a thoughtful birthday gift.
18.
Relaxed Fit T-shirt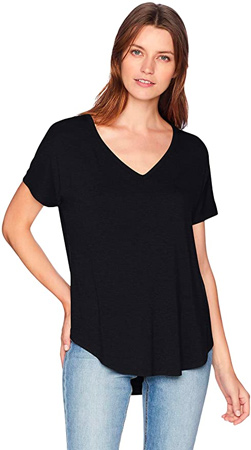 Chill out in style with this comfortable, relaxed fit t-shirt that can be worn to any number of places. Hang out in the garden, visit with friends, or pull it on with a pair of jeans for a casual day look. The shirt is made from soft jersey material that will spring back into shape every time it is washed and it features a longer length drape that looks great over a skirt or a pair trousers. It can be worn tucked in or hanging out depending on the desired effect, and the short sleeves and V-neckline make it perfect for summer wear. Take it on holiday to wear around the pool or slip on over a bikini or swimwear.
19.
Crossbody Laptop Bag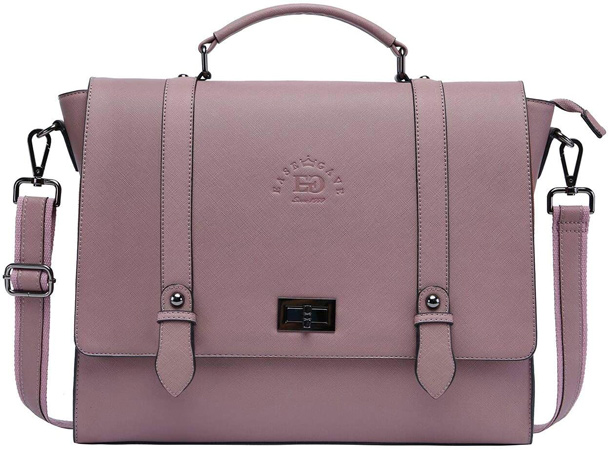 This stylish laptop bag will make a great 40th birthday present for wives, moms, or aunties who need to carry items to the office. Large capacity pockets are large enough to hold items like laptops or notebooks and the zip and snap fasteners will ensure that everything remains safe and secure. Made in a traditional style with modern touches this sophisticated tote back comes in numerous color options. Can be carries using the attached handle or connect the shoulder strap to make a crossbody bag. Perfect for the daily commute or weekend work this lovely looking back can be taken anywhere.
20.
Cozy Fluffy Slippers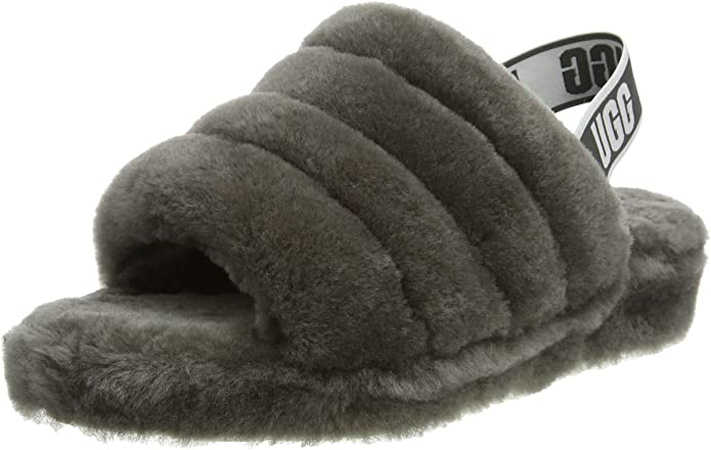 Lounge around in the living room or breeze across the bedroom with these exceptionally comfortable UGG slippers. Super fuzzy and furry the soft material feels great against the skin, and with open toe and heel sections feet can be allowed to breathe. This pair of sheepskin wrapped shoes can be easily slipped on an off and will be held safely in place by the wide elastic band. The tough rubber sole is flexible yet durable and tough enough to allow the wearer to step outside for short periods. Feet will be sure to feel super warm and completely cozy in these luxuriously soft slippers.
21.
Colorful Ceramic Planters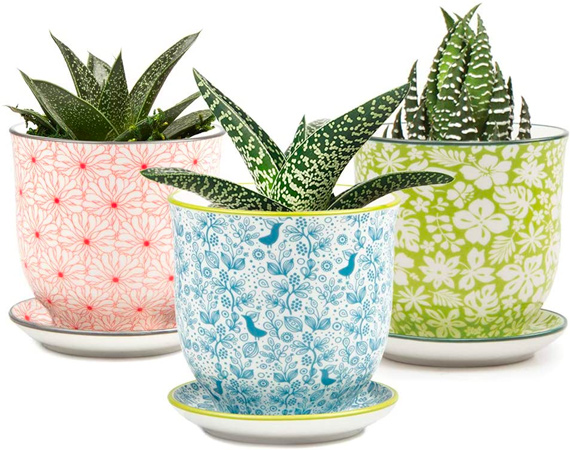 Brighten up the home and make a hobby-inspired 40th birthday gift for anyone who likes to grow plants. These porcelain planters can be used to hold all different types of houseplant or succulents, and their attention-grabbing flower patterns make them a stylish addition to any home. Stand them on the floor, or place them on a window sill and creatively display favorite plants with decorative charm. Each planter includes a saucer for water drainage and will avoid any drips or spillage from over-watering,
22.
Home Slush Maker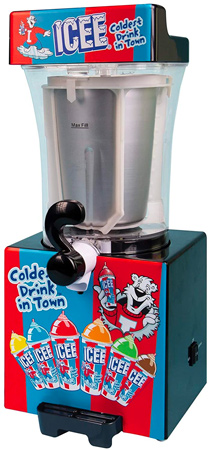 Give a 40th birthday gift with a difference with this home slush maker. It is ideal for creating refreshing icy drinks on hot summer days and it's bound to be a hit with the kids. Simply add your favorite fruity syrup, pour in ice and water and the machine will do the rest, Great for days when the family come over or for serving up cool drinks during garden parties. Easy to dismantle, clean, and store, the slushie machine can be kept neatly in a cupboard then taken out and quickly assembled when needed.
23.
Fingerless Alpaca Gloves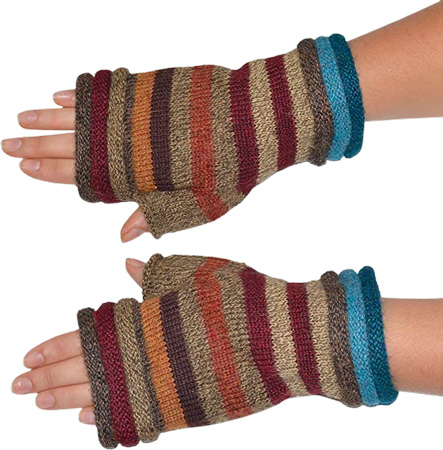 These high-quality alpaca gloves will come in useful on busy day. Unlike normal gloves which can restrict movement, these soft warm gloves have been designed to allow the maximum motion. As fingers remain exposed, hands are free to perform all sorts of tasks from working outside to texting on the phone. The pure alpaca wool is warmer, tougher, and longer lasting than standard gloves and will keep hands and wrists warm. Use at the office or while working at a laptop or wear outdoors on cold winter days.
24.
Decorative Mosaic Centerpiece

Stuck for what to buy a friend or relative for their 40th birthday? Then give them a gift that they can keep on display in their home with this contemporary mosaic centerpiece. The tray and three matching glass balls are highly decorated with stunning mosaic pieces for a dazzling effect. This home ornament will look lovely as a table centerpiece or when placed on a mantlepiece or bookshelf. Intricate glass pieces catch the light beautifully and make this a stunning home décor item that is bound to spark conversation.
25.
Pearl Owl Earrings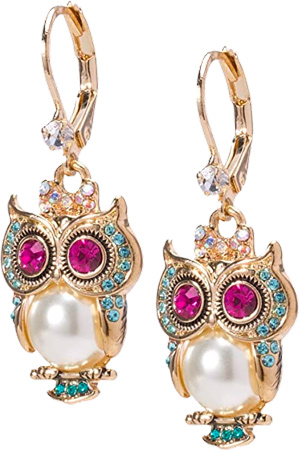 Your wife or partner will love these cute yet stylish owl earrings from renowned designer, Betsey Johnson. Each one has been intricately encrusted with mixed stone accents set in a gold tone metal to highlight the eyes and other features of the bird. A soft, burnished pearl forms the body of the owl and the earrings are attached using a lever back closure. They are an unusual and original piece of jewelry that will make a delightful and personal 40th birthday gift for any woman.