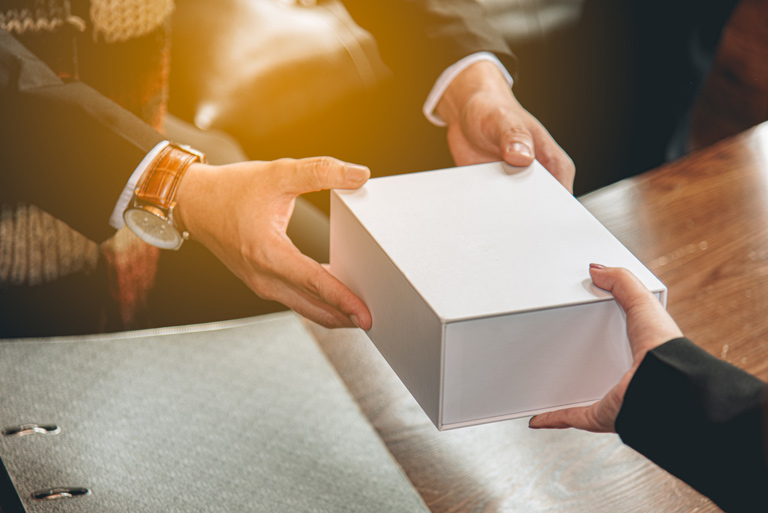 Most people spend most of their day working alongside or for a boss. Depending on how well you get along with your manager or director, you may want to show your appreciation from time to time by getting him or her a gift. Along with Christmas, birthdays, and special events, there may be times that you want to show your boss how much you enjoy working with them. On occasion you may want to thank your boss for giving you a promotion or moving you to that new office, and giving them a cool present is the perfect way to do it.
1.
Magnetic Floating Globe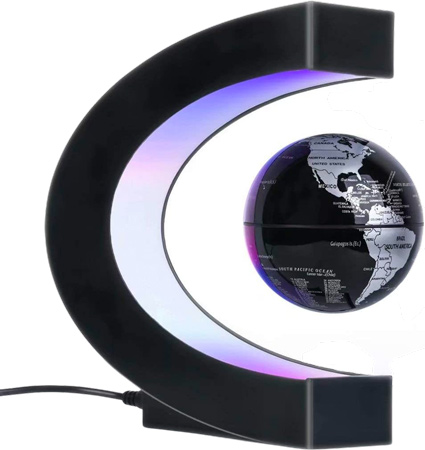 This gravity defying gift will look fantastic on any office desk and will give your boss a great conversation piece. The magnetic force of the stand keeps the globe suspended in mid-air as if by magic. LED lighting can be changed to different colors to suit mood or décor, and the globe can be spun by hand to make it rotate even faster. This creative decoration will be a great addition to any office and will grab the attention of any guest or visitor.
2.
Large Clothbound Notebook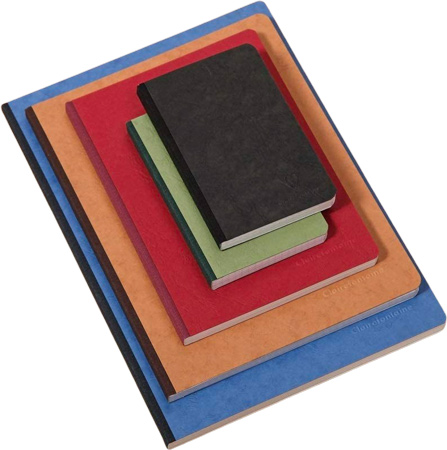 Provide your boss with a place to keep their notes, thoughts, and jot down memos. This large clothbound notebook makes an eco-friendly writing pad and is large enough to scratch down sketches or lay out plans. It can be kept in the office drawer until needed or carried in a briefcase or laptop bag, The notebook is crafted with an elegant look and style, it will not look at of place when used at important meetings or job interviews, and it a versatile way to save large or detailed information.
3.
Chilling Stones and Glasses Set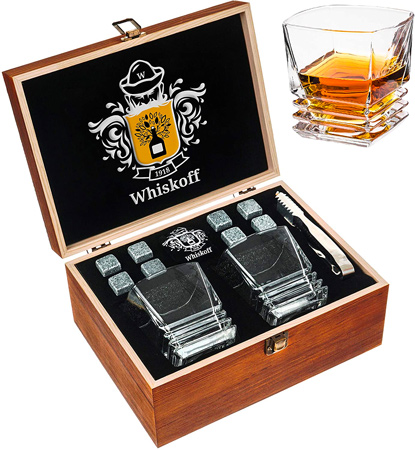 Help your boss unwind after a busy day with this fabulous glass and chilling stones set. Can be used to serve any beverage of choice including scotch, bourbon, and rum and the chunky glass tumblers feel solid in the hand. Cool drinks to the desired temperature using the drink stones and serve perfectly chilled cocktails. After use the stones can simply be cleaned and popped back in the freezer to be reused. The whole set comes in a gorgeously polished wooden gift box and will make a stunning gift for the boss.
4.
Portable Laptop Stand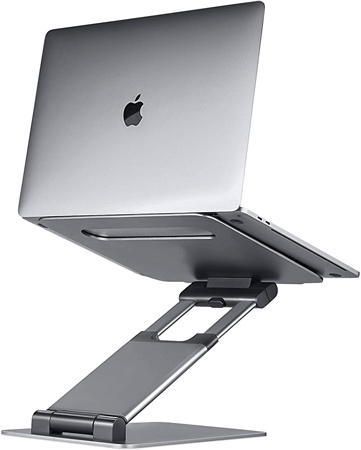 Tapping away at a keyboard all day is a sure way to get neck and shoulder pain, so this laptop stand is perfect for bosses who work at a computer for long periods. The adjustable legs and stand mean that the height and angle of the laptop can be moved for the most comfort and the stand will hold most standard sized laptops. Use it for live video calls, watch conferences, or check spreadsheets easily without causing muscle strain. The stand can be folded flat when not in use and stored in a desk drawer or cabinet.
5.
Willow Tree Angel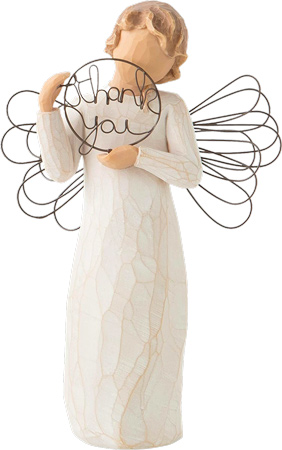 If you'd like to show gratitude to a boss who gave you an opportunity then there is no better way to say thanks than with this stunning angel from Willow Tree. The hand-painted figure is made from durable resin and will stand nicely on a desk or an office bookcase. Use it as a delightful birthday or thank you gift and make your boss's day. Easy to clean and timeless in design this small statue is a lovely way to show your appreciation. Comes in a gift box.
6.
Lumbar Support Pillow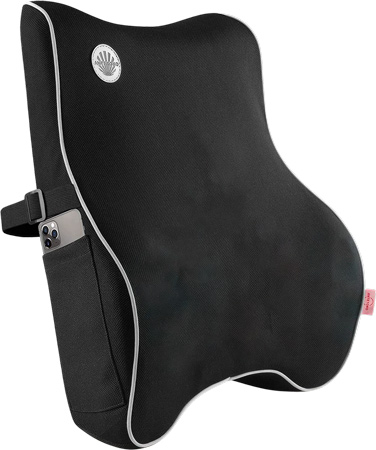 Reduce back pain and keep the spine properly supported with this ergonomically designed lumbar support pillow. Bosses who remain seated for long periods will appreciate the comfort that this pillow provides and it can be kept on an office or computer chair. It's made from memory foam which will contour to individual shapes, and will not lose its shape or tension relieving properties even after continuous use.
7.
Water Bottle Infuser

Running a business all day long is thirsty work, so help your boss stay hydrated and make water a bit more interesting with this fruit infuser. Make plain, boring water taste a hundred times better by placing favorite fruits in the chamber and allow the flavors to seep into the liquid. The flip top closes securely to prevent spills and leaks and the bottle will keep water fresh all day. Keep it on the desk or take it when attending meetings and keep water intake up, or use it at the gym to sip between workouts.
8.
Post-It Note Dispenser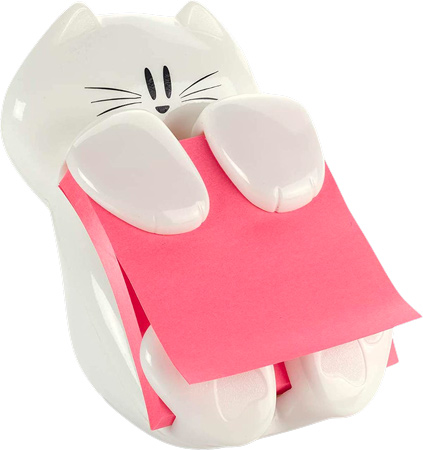 Need to write down important reminders or messages quicky? Keep them securely stuck to your desk or office monitor with this handy post-it note dispenser. The cute cat figurine will patiently hold a sticky note pad in its paws until you need to grab a sheet. It will help to keep desk space organized and add a touch of fun and lightheartedness to serious environments. The notepad holder makes a super cute boss gift for birthdays or other events.
9.
Portable Neck Fan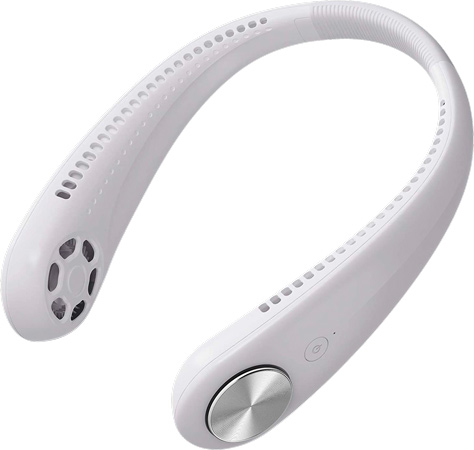 Keep things cool with this portable neck fan. Ideal for keeping the heat down in hot locations and blows a cooling draft of air across the face and neck. This mini fan is lightweight and battery operated, and runs almost noiselessly to not disturb normal working. Made from skin friendly material this fan can be used indoors or outdoors when engaging pursuits like walking or cycling. With a convenient USB charger, it can run continuously for several hours.
10.
Deluxe Ballpoint Pen
The perfect gift for any boss has to be a pen. With days spent writing memos or taking notes, having a luxury writing implement can make the task much more enjoyable. Present your boss with their very own special pen with this Waterman Carene deluxe. A stylish medium point makes writing smooth and the blue and silver finish highlights the pens superior craftsmanship. It will make a fantastic promotion or leaving gift for any boss.
11.
Laptop Bag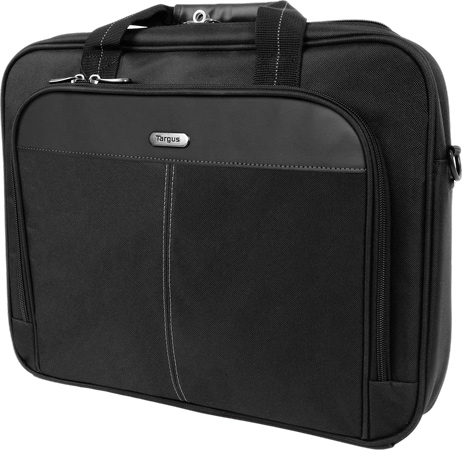 Some bosses are guilty of using and old laptop bag that has seen better days. Give your boss a cool gift that they can use to carry their computer or tablet, and keep essential items to hand. This classic laptop bag contains all the pockets and compartments needed to carry paperwork, files, and even snacks for lunch. Foam padding keeps electronic items fully protected and the bag can be carried by hand or with the over shoulder strap.
12.
Mouse Pad with Wrist Support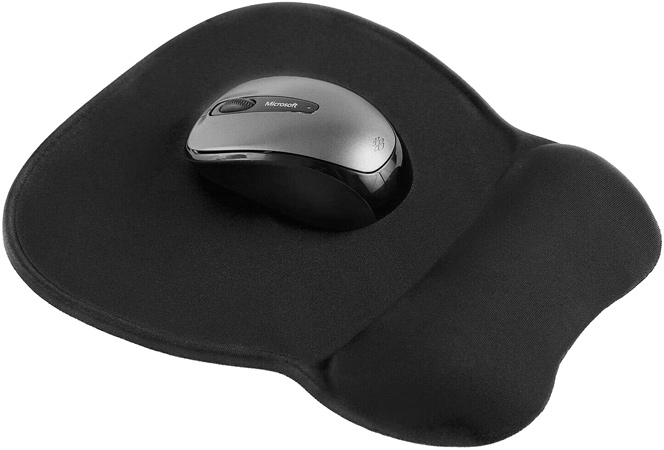 Make computer work easier with this sleek mouse pad that features a built-in wrist supports. A built-in gel support reduces the impact of repetitive movement which can contribute to conditions like repetitive strain injury and carpal tunnel syndrome. The anti-slip base ensures that the pad remains firmly in place and prevents scuffs and scratches, and will make computer work a breeze. This will be a thoughtful stocking filler or 'just because' gift for your boss.
13.
Reusable Legal Pad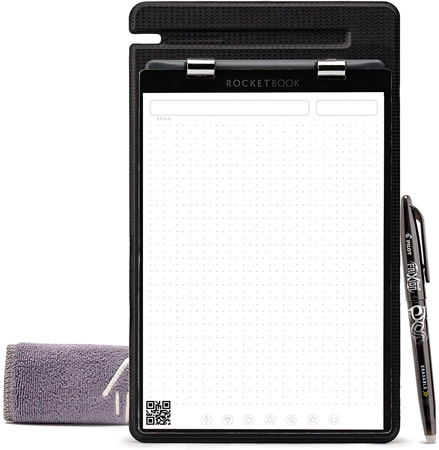 Take notes in style with this super versatile reusable legal pad. Jot down information on the fly and never miss anything again with this wipe-clean note board. Write, scan, reuse, and share your important information to popular apps like Evernote, Dropbox, and Google drive. The synthetic paper can be written on smoothly with the included pens and mistakes can be simply wiped away. Store facts, data, or analytics and share easily with friends and colleagues.
14.
Jumbo Size Magnifier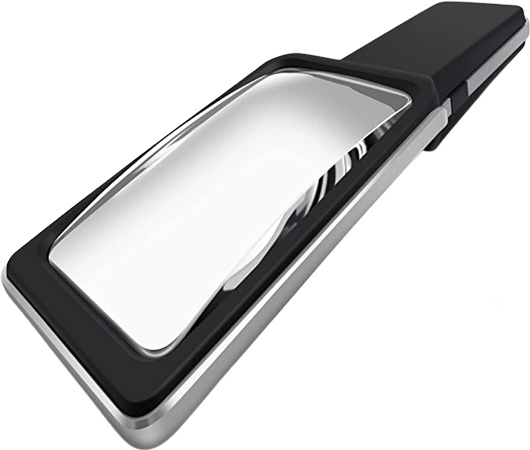 Squint no more with this extremely powerful jumbo-sized magnifier. Hold it in the hand and hover over little text or small print and read the words easily with up to five times magnification. It is designed to be lightweight so it's easy to use for extended reading time and the acrylic lens is scratchproof and shatterproof. Give this to your boss to keep in their desk drawer and use when needed. Portable and easy to carry it can be kept in a laptop bag or purse and taken out when reading a book or a newspaper.
15.
Aromatherapy Candle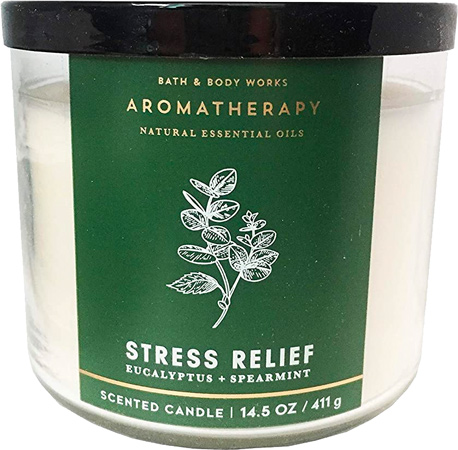 This aromatherapy candle will make a delightful gift that your boss can use at home or the office. Light it and enjoy the relaxed, calm atmosphere that the gentle glow and subtle fragrances create. Infused with eucalyptus and spearmint essential oils, this candle will release its delicate scents and instantly promote a calm, tranquil atmosphere. Made from quality material the candle ensures longer than average burn time and will not release unpleasant toxins.
16.
Giant Stress Ball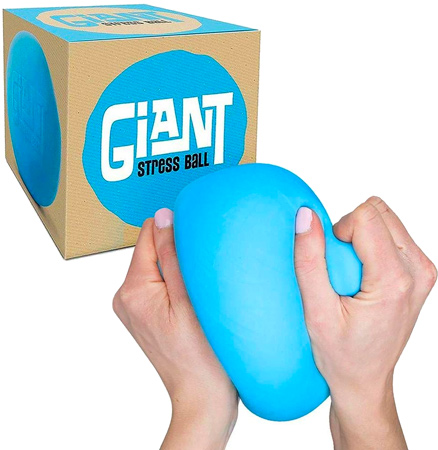 Workout built-up tension the fast way with this gigantic stress ball. The soft squishy ball can be squeezed, pulled, and molded into different shapes and helps to relieve built up stress and negative feelings. Made from a durable, malleable substance it will withstand heavy manipulation. If your boss suffers from heightened anxiety levels then this ball will bring back feelings of calm. It will make a great office party or gag gift for fun bosses.
17.
Moisture Control Socks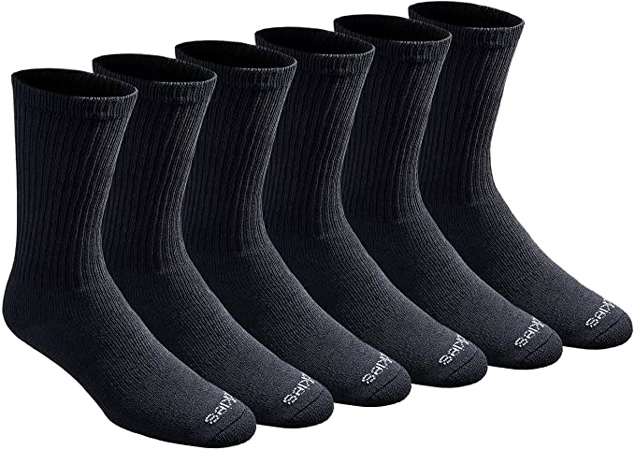 Feet are guaranteed to remain fresh and dry when wearing these comfortable crew socks. Made using special dri-tech technology the material wicks away sweat and moisture, leaving feet feeling dry and cool. For bosses that stand a lot these socks can make a thoughtful present. Wear then to keep feet supported with built-in the arch and stability support. Keep a pack in the office drawer and change socks as needed to keep feet feeling good all day.
18.
Floating Corner Shelves

Add interest to the home or office with this modern geometric corner shelf. Designed to create the appearance of floating in the air, these shelves can be easily affixed to any wall and will make an attractive feature that will enhance any room. Use them to hold plants, books, or ornaments and keep items stored and organized. Display family photos or certificate in an easy and stylish way and create a contemporary feeling in any room with these aesthetically pleasing shelves.
19.
Black Unisex Watch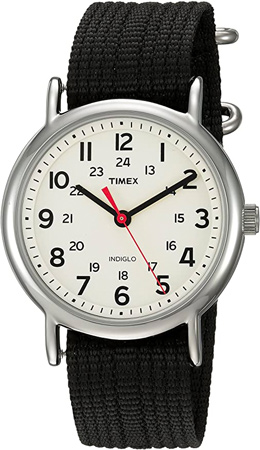 A watch is a classic gift that can be given to anyone, and this watch is unisex meaning that it can be worn by a male or female boss. The stylish design features a round face with easy-to-read numbers and the Indiglo night light means that time can be read in the dark. A nylon lightweight strap makes the watch easy to wear all day while at work and will not rub or irritate the skin. This will make a great Christmas or work anniversary present that your boss can wear and use daily.
20.
Golf Putt Trainer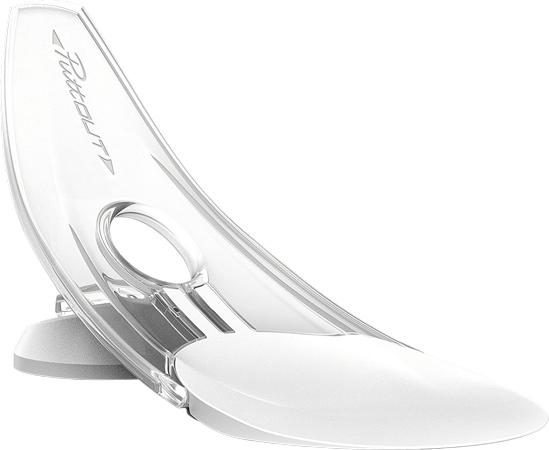 Managers and executives who enjoy playing sport will love this putting training. Designed to be used over and over again to perfect the golf putt, the curved design returns the ball and helps the user to get the pace and putting power just right. Keep it in the office and practice in spare time, and separate good putts from bad ones. The durable polycarbonate construction makes this golfing tool lightweight and durable and it can be used anywhere to practice shots and improve your game.
21.
Electronic Abs Stimulator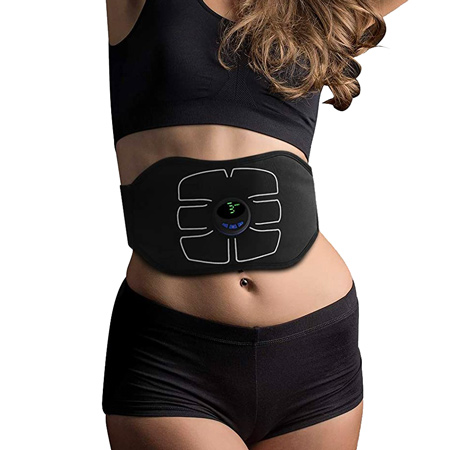 Have an intense abs workout while sitting in your office chair or workstation. No time to go to the gym? Don't worry, the electronic abs stimulator will work out those tummy muscles. Train and sculpt muscles the way you want with just a few minutes a day. Different speeds and settings can be altered for different speeds and intensity, and the abs belt is comfortable enough to be used under clothes. Made from breathable comfortable material to prevent moisture build-up and irritation, it is light and easy to wear anywhere.
22.
Mini Portable Projector
Illustrate important points or share presentations easily with this mini projector. With different connection ports the projector can be connected to a TV, a phone, or other electronic devices. Attach it to a laptop and play video games, share photos, or watch movies. As a business tool it is a gift that your boss will love, and it will make meetings or seminars much more interesting and exciting. Slip it in a bag and take it anywhere to watch and share films and media when traveling, camping, or staying away from home.
23.
Noise Cancelling Earbuds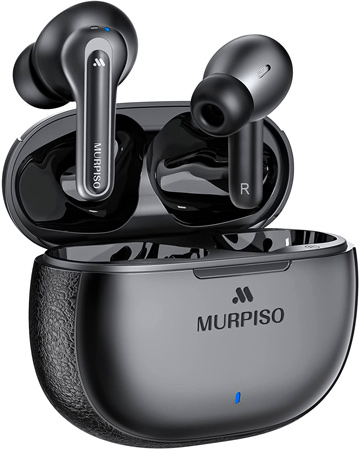 Drown out the noise and enjoy music privately with this pair of noise cancelling ear bud. Get them for a gift to give bosses who work in a loud area and help them drown out the racket. Top sound quality is enhanced by a deep base booster and with a built-in mic there is no need to remove the buds when answering a phone call. The earbuds come with a handy carrying case and can be stored and recharged easily. With economic power saving features, they will last a whole day on a single charge, and can be used when running or working out at the gym.
24.
Double Layer Winter Set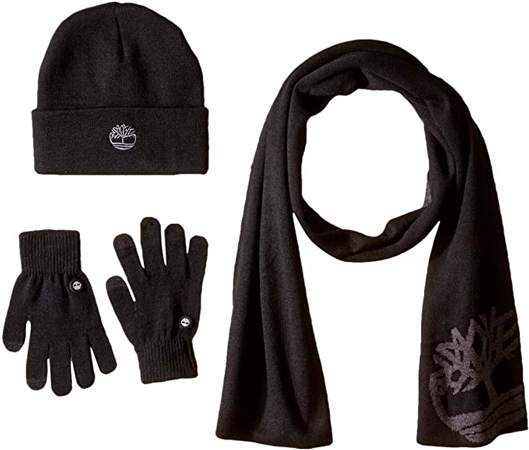 Keep head, hands, and neck toasty warm with this cozy winter set. Includes a reversible scarf, woolly beanie hat, and a pair of touchscreen gloves. Give the set as a lovely birthday gift or a use as a present for colder months. The quality materials will ensure that wind and cold weather is kept at bay and the set can be used for travel to work, days out, or outdoor events. The touchscreen gloves mean that electronic devices can be used so texts and emails can be sent and answered without taking the gloves off.
25.
Beer Dispenser

Turn average everyday beer into a tasty draft brew with this versatile beer dispenser. Normal beer can be placed into the dispenser and will be converted using micro foam to enhance bubbles, taste, and flavor. Works for all types of beer and ale including lager, stout, and sour beer. Impress your boss by giving these unique drinks accessory as a gift and enjoy sharing a beer with workmates and colleagues. Great for guys nights in or party events, it will keep the beer flowing and guests happy.
26.
Travel Cable Organizer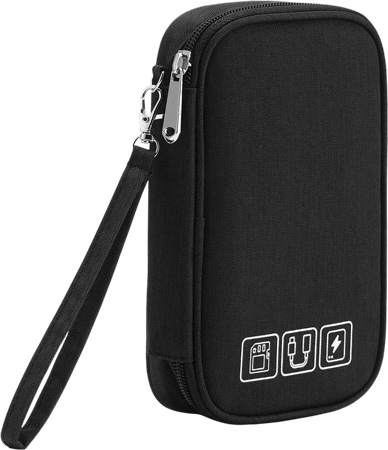 If you have a boss who travels frequently to different work locations then make their life easier by helping them keep organized. This handy travel pouch is small enough to be kept in a laptop bag or briefcase and will keep cables, chargers, USB drives, and extenders safely and neatly stored. No more mess and tangles, and no risk of losing a phone charger ever again! The bag features a built-in wrist strap for easy carrying and is light and easy to transport. Just tuck your cables inside, zip it up and take it wherever you need.
27.
Dead Sea Mud Mask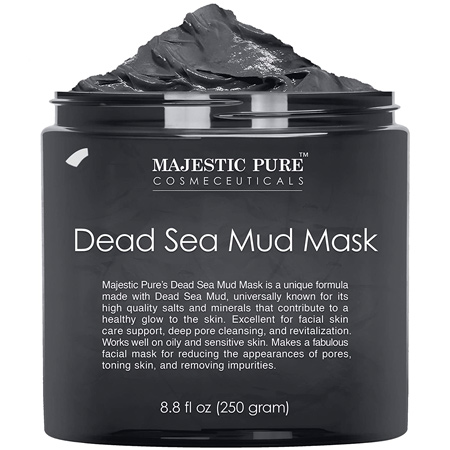 Have a bit of pampering after a hard day with this dead sea mud mask. Made with a unique formula that blends the mud with oils and minerals this mud mask will support and freshen the skin will a deep pore cleanse. It works for any skin type from dry to oily, and the rejuvenating properties will leave skin feeling refreshed and with a healthy glow. Put it on and enjoy tighter, toned skin that reduces the appearance of pores for a smooth, youthful look. Works for both men and women to clean and regenerate facial kin.
Related Posts