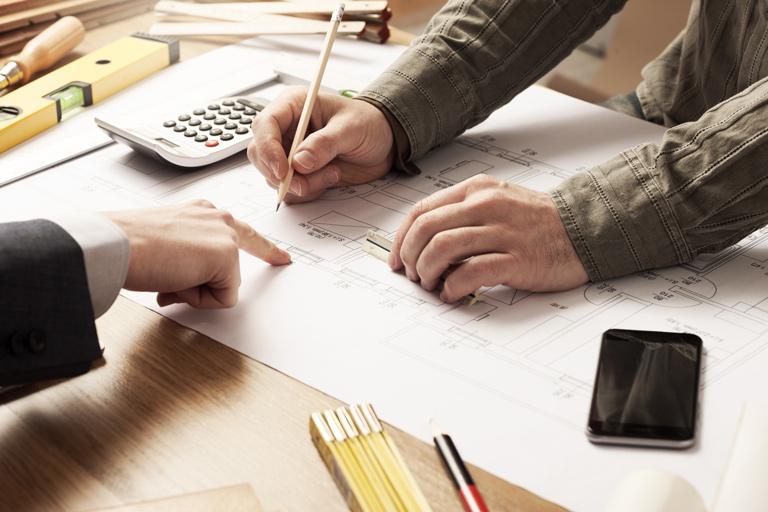 Gifts that reflect someone's chosen occupation are always popular for birthday's or at Christmas time. If you have a husband, a brother, or even a daughter who works as an engineer then these job-themed gifts will be for you. Whether they work as a structural, electrical, mechanical or industrial engineer, these gifts will make the prefect present for any special occasion. Choose from unique jewelry gifts, original ornamental items, or gifts for the home that any engineer, or soon to be engineer will be sure to appreciate.
1.
Legacy Tool Bag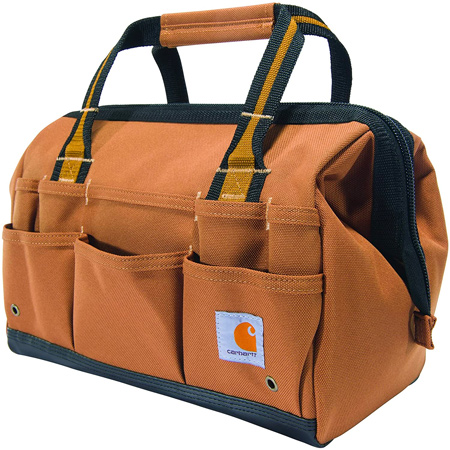 Do you need to carry tools and essential items to or from work? Or do you need to keep items together at home? Well now you can keep all of your work tools safety stored and neatly organized with this durable tool carrier. Designed with multiple external pockets to keep frequently used tools at hand, this bag can carry hammers, pliers, wrenches and screwdrivers. It features an internal compartment and a wire frame reinforcement prevents the bag from collapsing.
2.
Scientific Calculator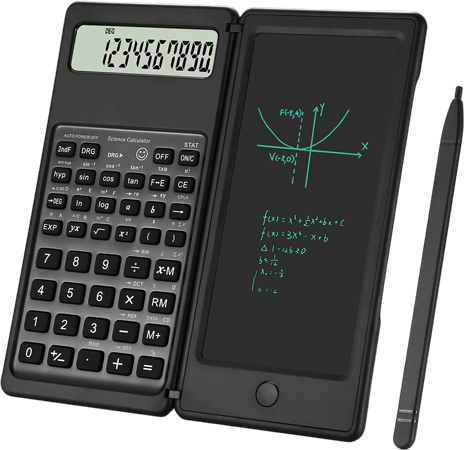 One of the biggest steps in building something is getting the math right. If you have a friend or a relative who is an engineer, or is currently studying at university, this scientific calculator might be just the tool they need. Tackle lengthy multiplications and manage complex formulas with the useful mathematical device. Comes with all the needed shortcuts and mathematical formula keys, and it even includes a handy writing tablet complete with pen to take notes or jot down figures or totals.
3.
Rocket Cocktail Shaker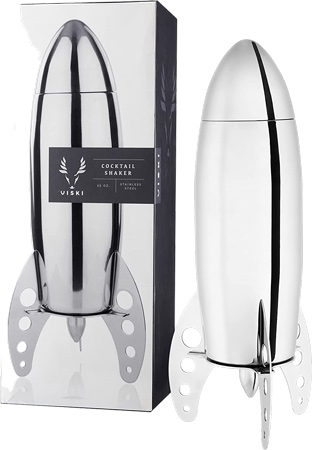 Give any home bar or basement den a classic look with this shining silver cocktail shaker. Budding bartenders and mixologists will love using this gift. Easily mix up a mojito or prepare your favorite gin cocktail with the large versatile shaker. The shining silver exterior is made even more appealing as it is designed to look like a classic rocket, complete with a tail fin stand. Fill it up and mix drinks, before replacing to the stand to make an eye-catching bar decoration.
4.
Mathematical Wall Clock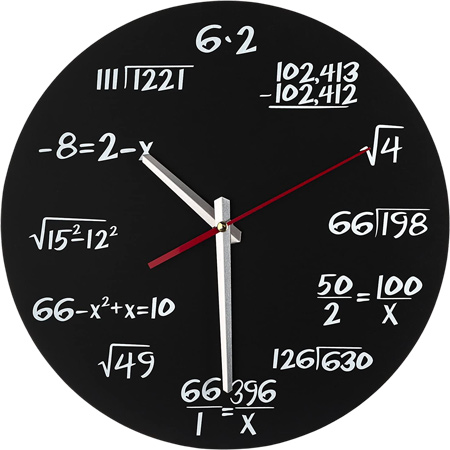 Engineers and mathematicians will love this stylish black and white wall clock. It features mathematical formulas including square roots and algebra to calculate the numbers and will look great hung in any apartment, bedroom, or dorm room. Made to resemble a teacher's chalkboard the monochromatic colors will match any style of décor, and it will be an original and novel gift for a birthday or a Christmas present.
5.
Engineers Coffee Mug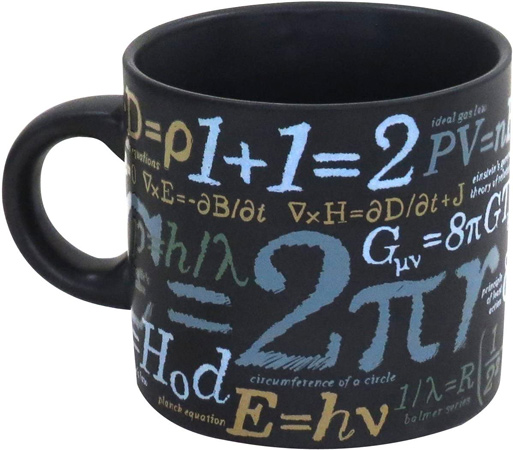 Make sure that the engineer in your family has their morning coffee before going to work with this fun, novelty coffee mug. Covered in equations and capable of holding a large drink of coffee, tea, or juice, this ceramic mug is dishwasher and microwave safe. Use it to prepare a favorite beverage and enjoy drinking from this unique vessel. It will make a perfect fun gift or Christmas stocking stuffer for anyone in your family that works in an engineering capacity.
6.
Lego Mini Welder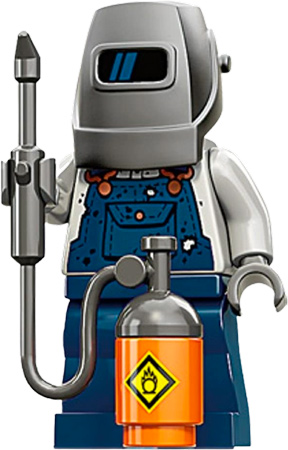 How cute is this cute little Lego welder? The tiny figure comes complete with his own mask and arc welding torch and looks ready for work. As a super fun and collectible gift, he can be given on birthdays, or as a new job gift and will look adorable stood on any shelf or desk. Made from colorful long-lasting plastic he is virtually unbreakable. As part of a series, other figures can also be collected or the mini welder can be used as an individual piece. Give him as a cute present to the engineer in your family.
7.
Insulated Lunch Bag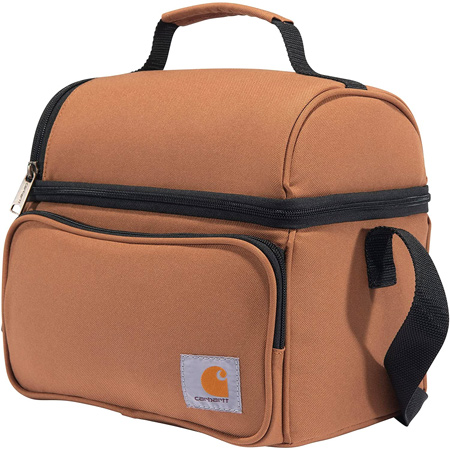 Before heading off to the work site, pack a nutritious lunch using this tough looking and durable lunch bag. Fully insulated, it will keep drinks and food cool in its two separate compartments and can carry all kinds of snacks and treats. Tuck utensils inside the handy zip pocket and be ready to enjoy lunch at any time. The top handle and shoulder carry strap make this bag easy to pick up and take anywhere and it can be used daily to carry food to an office or place of work.
8.
Rugged Work Cap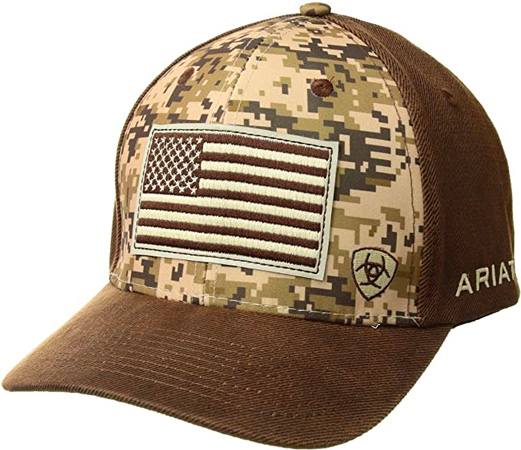 If working outside is a regular thing then this patriotic American themed work cap will come in handy. Designed from pure cotton this full fabric hat not only looks great but it will keep the sun off and the head cool. Decorated in a camouflage pattern and finished with an American flag, it is the epitome of tough, durable workwear. Wear it while working or driving and prevent glare from the sun with the wide curved peak. Completely adjustable to fit all sizes, it will make a great addition to any work wardrobe.
9.
Watch Mechanism Cufflinks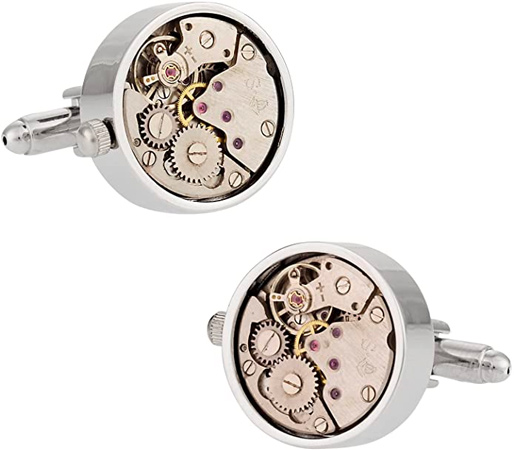 These fantastic silver watch cufflinks feature a fully operating internal mechanism from a working wristwatch. Designed with intricate detail the internal components are completely visible. Featuring gears, cogs and moving parts these links can be worn on any color shirt and will complete any stylish outfit. They will make a suitable mechanically-themed gift and will be any engineer or watchmaker's dream. The cufflinks are presented in a delightful gift box.
10.
Science Whiskey Glasses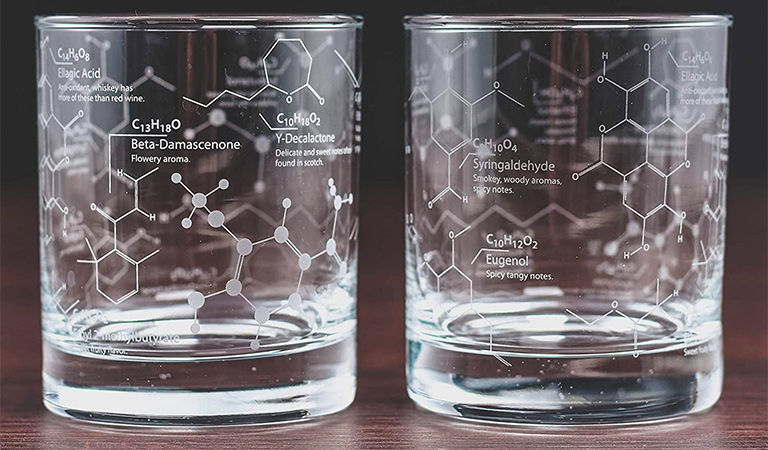 Next time you sip a whiskey, or any other spirit, enjoy it from one of these elegant scientific glasses. These sparkling, crystal clear glasses look stunning and are designed to make drinks even more enjoyable. Each glass is finished with a highly detailed sand etched pattern of chemical molecules that is imprinted into the gleaming surface. Use them when having a drink with friends and serve up your favorite cocktail with these impressive science-based tumblers.
11.
Tesla Wall Art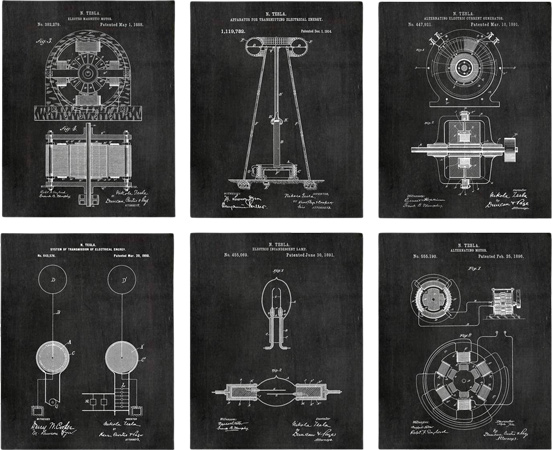 Modern engineers still appreciate the work of Nikola Tesla and these amazing wall art prints display it in the best possible way. The set of prints features copies of the original six patent plan drawings for Tesla's ideas and inventions, and are finished with a dated, vintage effect. Each one contains stunning details of each invention and will be a conversation piece when guests visit for sure. Hang them in the home or display them in the office as a stunning and original decorative set.
12.
Engineer's Vintage Notebook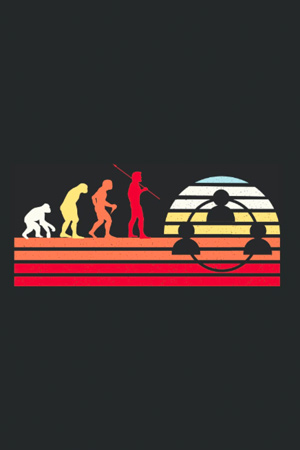 Write down instructions or keep important notes together in this vintage style engineer's notebook. It contains over a hundred lined pages for jotting down reminders or saving important sketches and the attractive notebook features a colorful retro design on the front. It's small enough to slip into a laptop bag or briefcase and take along to the office or jobsite to take down memos or craft important messages while on the go.
13.
Golf Swing Analyzer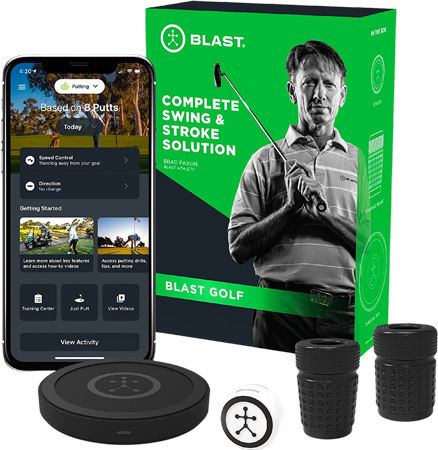 Who doesn't want to improve their golf game by a few swings? If your engineering friend or family member enjoys a round of golf when they are not at work then this golf swing analyzer will help them to up their game. Using a small clip-on collar that attaches discreetly to the golf club, the system will be barely noticeable while at the tee or on the fairway. The app tracks things like swing speed, timing, and velocity, providing useful data insights to model better swing and strokes. Track performance and monitor progress with this handy golfing companion.
14.
Plastic Geometric Rulers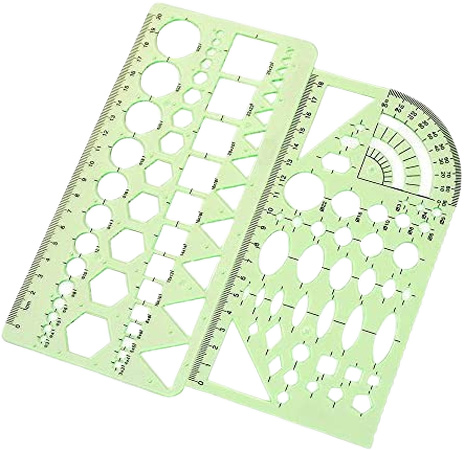 Don't every be stuck for a ruler or chart stencil again with this handy set of geometric rulers. Get all your measurements a hundred percent accurate with these durable plastic measuring tools. Complete with rulers and design stencils for drawing plans and technical drawings, these slim flat rulers can be carried in a tool bag and taken anywhere to use for geometric designs and fractional measurements. They will not bend or warp and can be used in all weather conditions.
15.
Slim RFID Wallet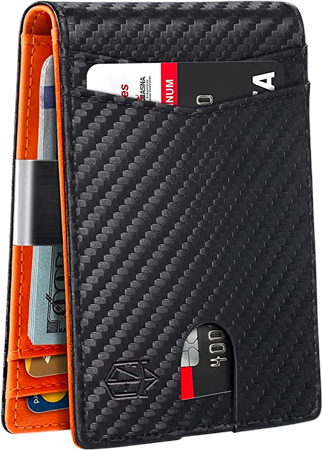 This super slim wallet looks amazing and can be used during the day or for nights out. Keep cash safe and credit cards protected when at work or school with this super slim, hardwearing wallet. Contains slots for debit cards, credit cards and bank notes and the attached money clip can be used to hold cash safely. It also includes a photo and ID holder, and RFID protection blocks theft by card scanning. Slip it into a pocket and keep cash and important items close at hand.
16.
Mini Cryptex Puzzle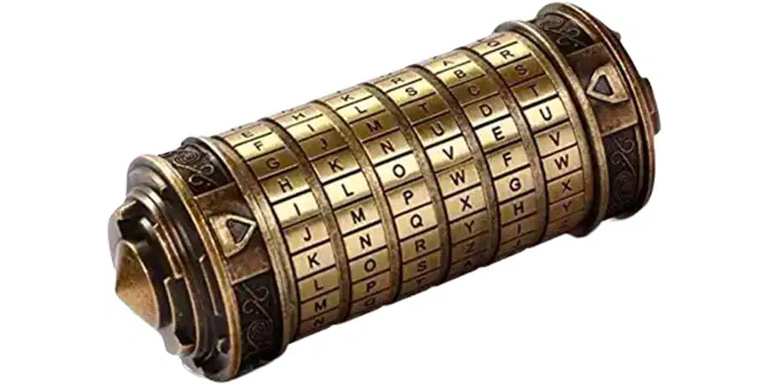 This cryptex puzzle was made famous by the blockbuster movie the Da Vinci Code and will be the perfect gift for engineers and designers. Assemble the individual pieces to create a fully working model and then use the cryptex to hold valuables or important notes. Set a password to keep it locked and use it to keep cash or anything else you want to lock away from prying eyes. Display this vintage style puzzle piece on a work desk or a bookcase. It will make a wonderful gift for Valentine's Day or a special anniversary.
17.
Spillnot Drinks Carrier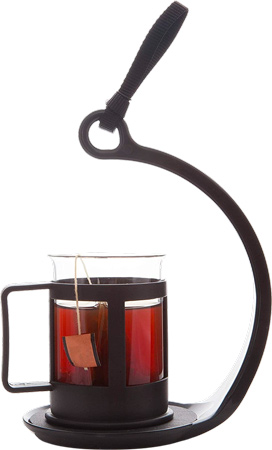 Carry tea, coffee or juice safely with this versatile carrier. Do not splash, drip, or spill drinks ever again and move cups and glasses safely through the home or workplace. The ergonomic design cradles mugs and glasses perfectly and prevents liquids from sloshing around, and the flexible carrying handle prevents movement from walking or lifting being transferred to the mug. This will keep the mug completely stabilized meaning that full drinking vessels can be transported safely to their destination.
18.
Modern Wine Chiller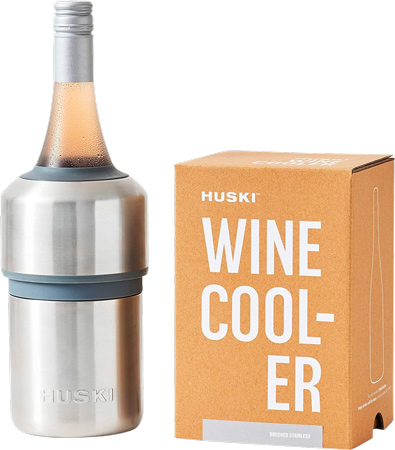 This superb modern wine chiller is not only attractive to look at, but it is highly effective as well. If your family engineer enjoys a drop of wine after work then this wine cooler will keep drinks at the ideal sipping temperature for up to six hours. It will hold most standard wine and champagne bottles and the outer sleeve can be moved up and down to adjust for bottle height. It will make a great birthday present for wine connoisseurs or for those who simply enjoy a crisp white or a fruity rose from time to time.
19.
Perpetual Motion Toy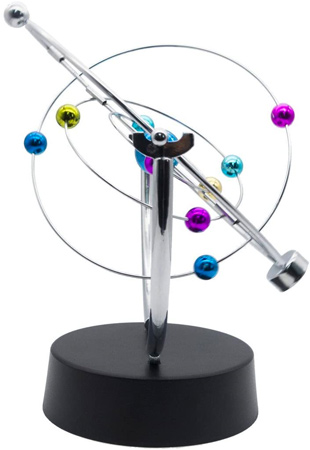 Defy all the laws of gravity with this perpetual motion ornament. Put it on a desk or display it on a coffee table for a permanently moving feature. The motion toy is designed to resembling a solar system and decorated with colorful metal balls. Each layer of the toy swings and spins independently creating an impressive gyroscopic motion. For engineers or these concerned with the laws of physics this will make an interesting and educational ornament.
20.
Handheld Kinetic Wave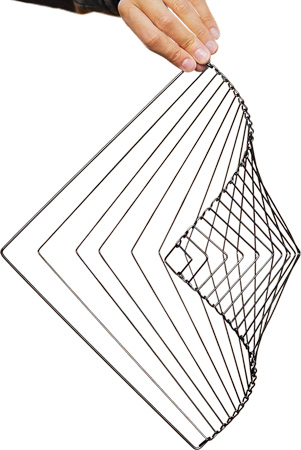 This super visually fascinating gift will provide hours of entertainment and enjoyment. Made from individually connected wire pieces the kinetic square can be spun to change shape and create geometric formations. Give it a spin and watch the magic unfold. The metal construction captures the light and adds even more to the impressive visual effect. It can be held in the hand, suspended, or hung on a wall as an interesting home ornament.
21.
Magnifying Desk Lamp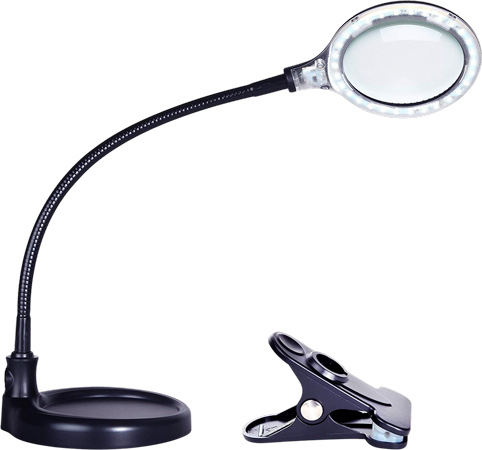 Keep things lit up bright and view work more easily. This light is ideal for working on small engineering projects at home and shedding light on tricky or detailed tasks. Powerful LED bulbs illuminate the work area and allow easy visibility to small or intricate work. A built-in magnifying glass makes everything easier to see and will make fiddly tasks a breeze. Use it in a study or on a workshop bench and never squint in the dark again.
22.
Acrylic Safety Glasses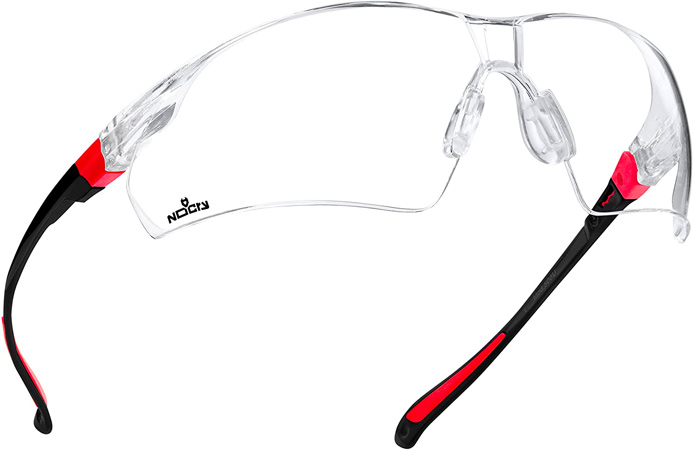 Some parts of engineering work can require personal protective equipment to shield parts of the body. If you have a husband or brother who is an engineer then there may be times he is exposed to machinery and debris from cutting or fabricating metal. Make sure his eyes are protected with his own pair of safety goggles. Keep them in a toolbox or hooked onto a belt and use as needed to protect vision. Made from durable acrylic these glasses will not crack or scratch easily.
23.
Mesh Desk Organizer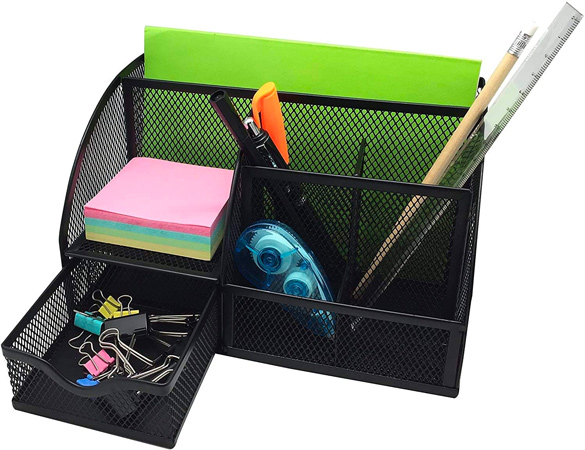 Keep important engineering notes or plans stored safety together with this handy desk organizer. Made from metal mesh the organizer can hold wallets and folders, and everything can be seen through the open weave design. Use it to keep essential office items at hand like pens, staplers, paperclips and anything else needed for the working day. Retrieve items easily and always know where everything is with the handy compartments and storage shelves.
24.
Steel Chain Bracelet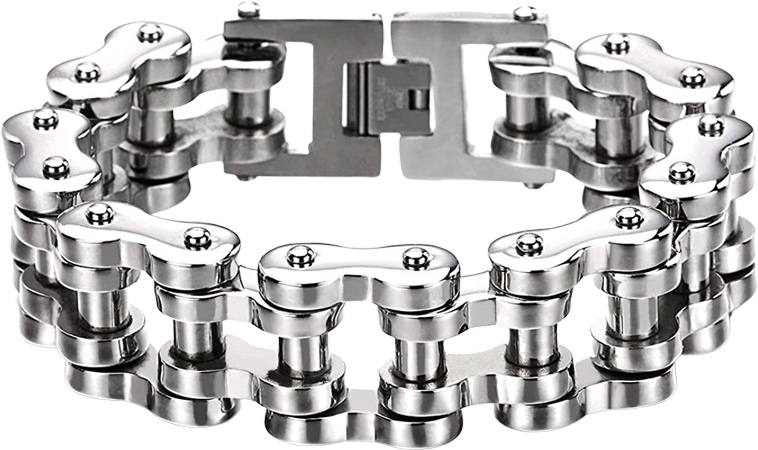 What better gift for an engineer than this stainless-steel bracelet? Made to resemble a motorcycle chain the double link design is made from polished shining metal and connected links. Fastens around the wrist with a secure contrasting brushed metal clasp and it will look amazing when paired with jeans and a shirt or a casual outfit. This unique piece of jewelry will be loved by any engineer, motorcyclist, or gear head. Use it as a thoughtful birthday gift and bring a smile to his face on your anniversary with this cool looking bracelet.
25.
Macrame Plant Hangers
Site offices and engineering headquarters can often look a bit dull. So, add a bit of much-needed greenery to the office while not cluttering up workspace with these versatile hanging plant holders. Made from macrame, these hangers will support medium sized plants and are styled in a geometric pattern. Meticulously handcrafted, they can be used to suspend plants in a bathroom, living room or on the front porch. Made from natural pure cotton these plant hangers look organic and appealing.
26.
Heat Resistant Oven Mitts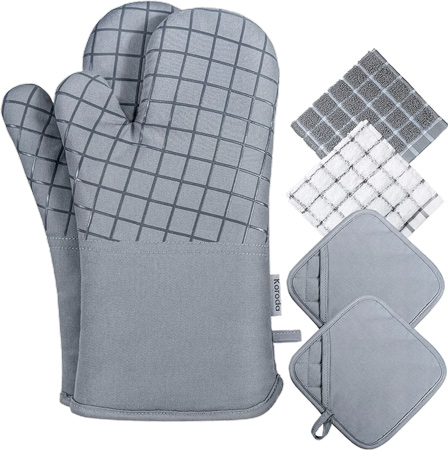 If your other half or adult child has passed their engineering exams, then presumably they are familiar with the principles of heat transfer. These heat resistant oven mitts can be used when cooking to remove hot items from the stove or oven, and will protect fingers and hands from burns. Made from premium grade cotton and finished with silicone strips to prevent slips and improve grip. They are the ideal accessory for anyone who likes to cook or spend time in the kitchen.
27.
Engineer's Tool Kit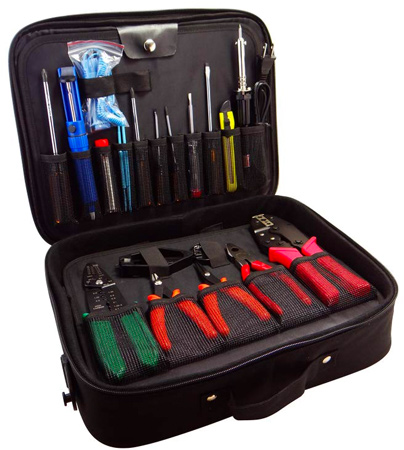 Never be stuck for a pair of pliers or have to go searching for wire cutters ever again with this all-in-one tool kits. It can hold any tool needed for repair work or job sites and the large lower compartment can hold useful meters and large electrical devices. Perfect for electrical engineers that need to keep a large number of specialized tools available. Just pack the case and zip it up ready to go and use it at home or out in the field for repair work.
28.
Steel Hardened Set Square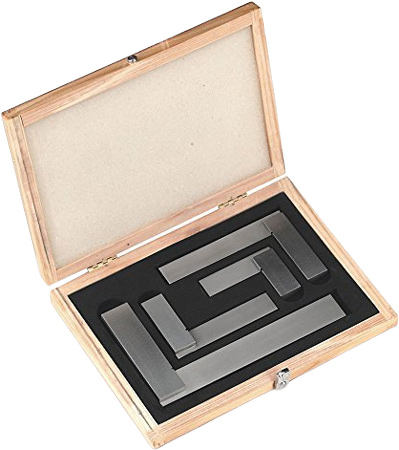 This will make a great presentation gift for anyone wanting to pursue a career or embarking on their education to be an engineer. The set contains precision metal set square made from solid hardened steel and would make a fabulous graduation present or an ideal gift to congratulate someone on their new job placement. The set square pieces come arranged in a wooden case and can be left open on display as a decorative piece for friends, colleagues, and guests to admire and enjoy.
Related Posts