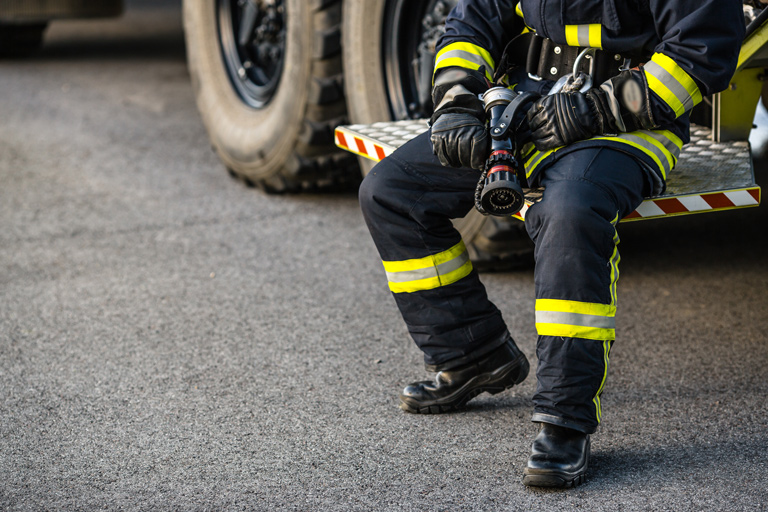 Reward the brave men and women who work as firefighters with a work themed gift that they will love. Choose from a selection of fun and thoughtful presents that they can keep and use at home or at the fire station. Or for a fire-themed gift that is more practical, try a pair of sturdy safety boots or a useful coffee mug will make an appropriate gift. If your firefighter has to manage reports or paperwork then then choose an intriguing desk ornament or a fun, novelty item that will help to keep them smiling long after their shift has ended.
1.
Firefighter Wine Bottle Cover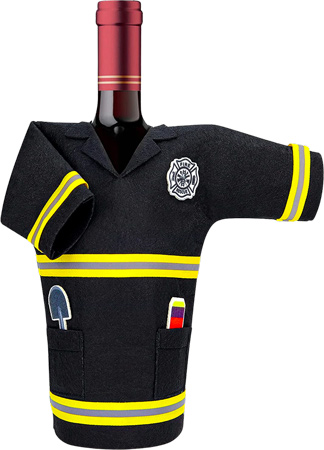 Keep your wine fresh and chilled with this cute firefighter's jacket sleeve. It will make the perfect gift for any firefighter who enjoys to relax with a glass of red or white when off duty. It will fit any type of wine bottle and will make a fun birthday gift or a novelty Christmas item for a friend or a relative that works in the fire service. Made from soft felt and decorated with fire uniform details. It will look great sitting on a coffee table or a kitchen counter, and will make a fun and amusing present.
2.
Fire Extinguisher Water Bottle

Take coffee and hot drinks along to the office, or keep cold drinks cool and fresh with this insulated fire extinguisher flask. Made from vacuum insulated stainless steel this durable flask is made from food grade and BPA free materials in a striking red color. The tough twist off cap will prevent any accidental leaks or spills. Strong enough to withstand bumps, knocks, and drops it will keep hot or cold drinks at the ideal temperature until needed and can be used every day to carry drink to work or to the gym.
3.
Memory Foam Slippers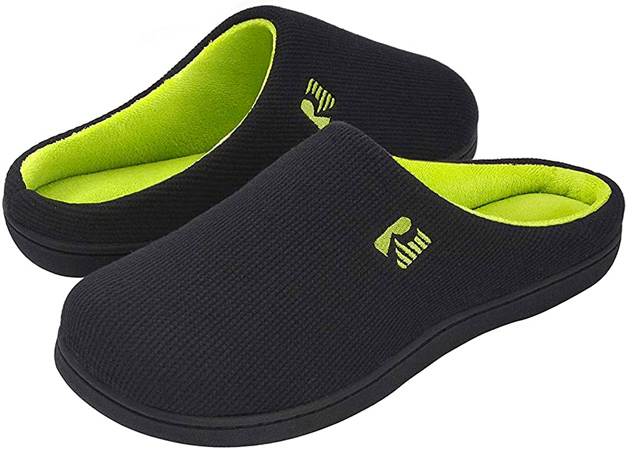 Hard day at work? Slip on these comfortable and easy to wear slippers and give feet a rest. Made from soft warm material and featuring durable memory foam, these slippers will cradle and support the feet to soothe away the aches of the day. They are a great gift idea for firefighters who spend a lot of time on their feet and they will be great to put on at the end of the day. The firm rubber sole prevents slipping, sliding, or scuffing on wood floors and the slippers can be worn outdoors for short periods.
4.
Firefighter Gear Bag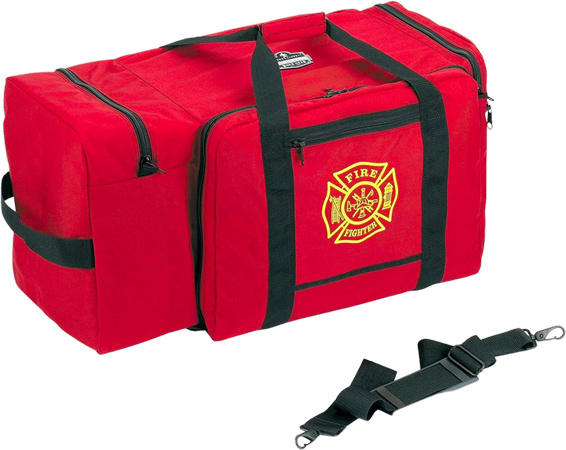 Keep everything you need safely stored and packed together in this hard-wearing firefighter's gear bag. Made from tough waterproof material it can hold work gear and essential items easily. Featuring internal compartments and heavy-duty pockets which can be closed tightly using the heavy-duty zips, this item is ideal for any number of tasks. Use it for work, for overnight trips or pack workout clothes for the gym. Easy to carry using the attached handles, just pick it up and throw it in the car to go wherever you need.
5.
Exfoliating Body Soap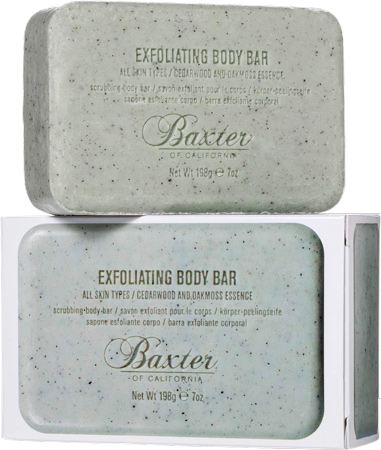 Wash away dirt, grease, and smoke smells with this revitalizing and fragrant body soap. It removes dead skin cells using natural jojoba meal and crushed olive seeds, boosting cell renewal and clearing away patches of rough skin from head-to-toe to leave you feeling like new. The soap is suitable for all skin types and will leave a clean and subtle fragrance after use. Keep it in the shower or pack it in a gym bag. It will make a great Christmas stocking filler or birthday gift that can be used every day.
6.
Novelty Firefighter Socks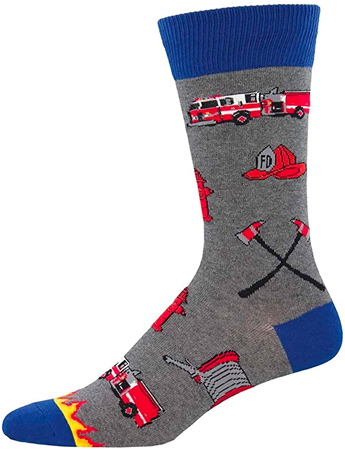 Get these bright novelty socks for your firefighting friend and keep their feet comfortable and warm. They will make a fantastic and original gift and will be perfect for anyone who enjoys wearing colorful and crazy socks. Each pair is styled to include a number of different firefighting items like helmets and an axe, and the socks are bright and fun to wear. They will look fun with dress pants or just as good for casual wear.
7.
Fire Department Spatula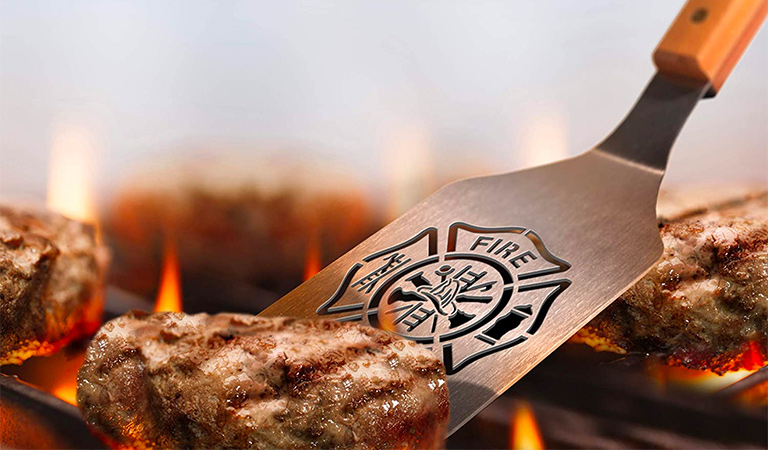 If your firefighting friend likes to relax by grilling in the garden and flipping a few burgers then this durable spatula will make a great cooking accessory. Made from strong wood and stainless steel it will prevent heat transfer and will make a fantastic grilling tool. Cook hotdogs, sear a steak or grill veggies with ease. Need a beer? No problem the spatula is designed with a convenient bottle opener on the handle, just flip it around and pop the top on a bottle of ale or lager.
8.
Comfort Shoe Inserts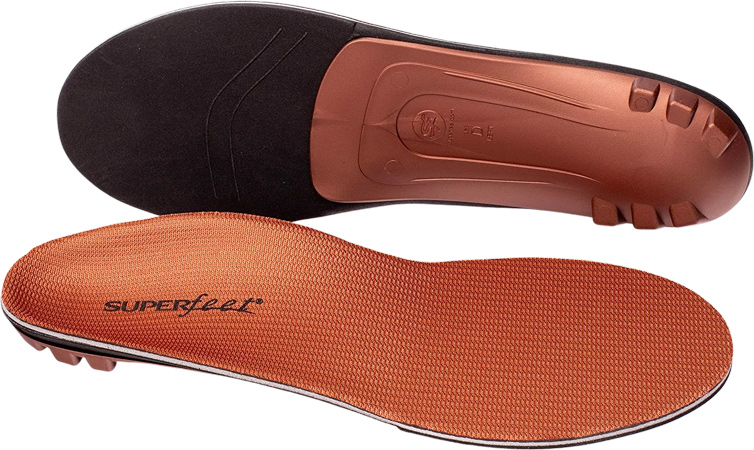 Give these comfortable shoe inserts as a thoughtful gift to a firefighter who no doubt spends a lot of time on their feet. The molded inner soles are made from soft memory foam and are designed to support and relieve pressure on the feet. Arch and heel support reduces strain on the foot and ankle and these shoe inserts will adjust to the shape of the foot. A heel cup helps to absorb impact and the inner soles will help to make achy feet a thing of the past.
9.
Beard Grooming Kit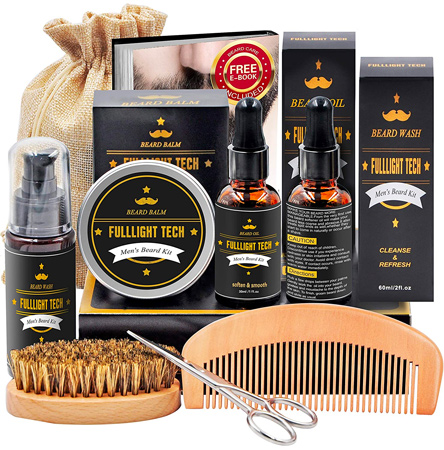 Help your firefighting relative or friend to stay looking their best with this beard grooming kit. Comes complete with combs and brushes and includes shampoo oil and balm to keep beards clean and moisturized. Perfect formulated to promote better beard growth and keep beards amazingly soft, shiny, and smooth and full. Natural ingredients include Argan Oil, Jojoba Oil and Shea Butter with no additives, chemicals or harsh Ingredients.
10.
Firefighter Patent Print Set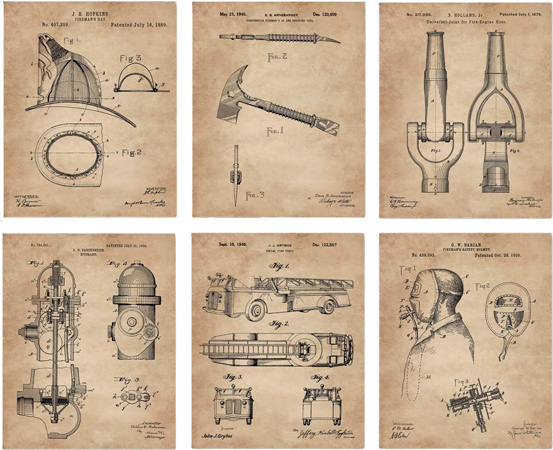 This set of six patented prints will make a delightful gift for any hardworking firefighter. The matching set of original patents feature designs and drawing of firefighting tools and equipment. Bring history to life with these unique printed drawings that be sure to spark conversations. They will look great in a workplace office or will add a unique touch to the home. Easy to hang they can be arranged in a number of versatile arrangements to create an original and interesting showpiece.
11.
Tough Work Boots
No risk of damage or injury from objects when wearing these tough and durable construction boots. Made from premium leather and featuring a comfortable cushion collar, these boots are suitable for all types of heavy-duty work. The quality leather means that the boots are comfortable to wear and the solid rubber sole prevent slipping or skidding. Lace them up and wear them all day, or use them for long walks and hikes to keep the feet supported and protected when standing for long periods.
12.
Meal Prep Bags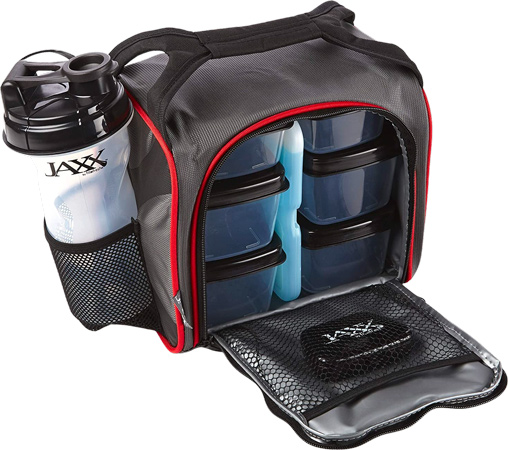 Take your favorite meal or prepare a healthy lunch with this versatile meal prep bag. Featuring different plastic containers, food can be sealed and kept fresh until needed. Use it to store meat, fruit, cheese, and crackers and maintain a healthy diet. A side pocket is included to fit a water bottle complete with agitator that can be used for water, juice, or to mix protein shakes. Compact and easy to carry, this bag will help busy firefighters stick to a healthy meal plan.
13.
Red Trouser Suspenders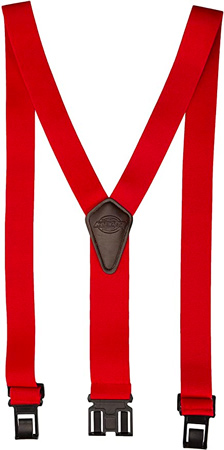 Keep trousers and pants safely in place with these Y-back adjustable suspenders. Each end is finished with a sturdy fastening clip that attached to the waist band of the trousers. Snap them on and off quickly and wear them to keep trousers secure and avoid loose bagging pants. Made with strong and stretchy elastic they will expand to fit any height. Give them as a fun or amusing novelty gift for your firefighting friend or relative.
14.
Dresser Valet Box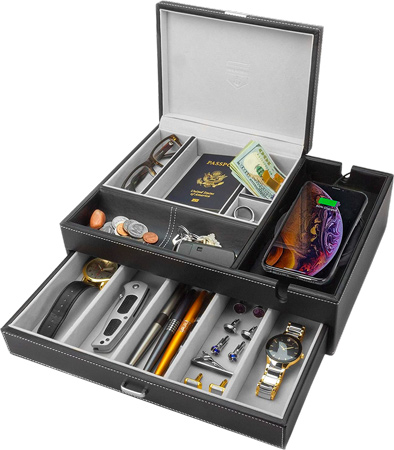 This cool valet box will make the ideal gift for any stylish guy as a birthday present or a gift for a special occasion. Use it to keep personal items, jewelry, and other essential items safely and neatly stores. The different compartments can be used to store things like cell phones, glasses, keys, and coins and the box will look great on a nightstand or dresser. The handsome looking valet box is lined with suede to prevent items being scratched or scuffed and its unique design keeps everything organized and easy to reach.
15.
Praying Firefighter Figurine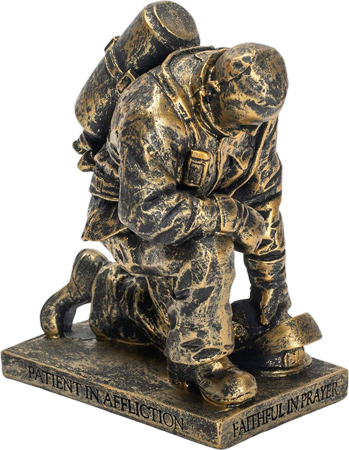 Make a thoughtful present or say 'thanks for your service' with this heartfelt statue. Depicting a fireman down on one knee praying it will be especially poignant for anyone who works within the fire service. It will be ideal to keep on the desk as a daily reminder that their service is appreciated, and it will look equally as stunning on a table or a bookshelf. Made from durable polymer and finished with rubbed accents for a worn, antique effect, it will make a heartfelt and sentimental present which can be kept and admired.
16.
Burberry Chronograph Watch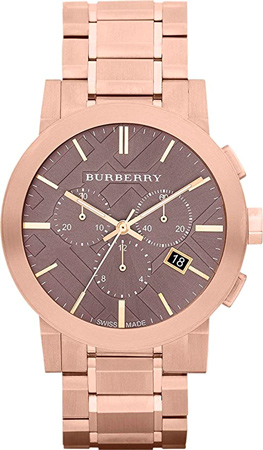 Keep track of time easily with this luxury chronograph watch designed by Burberry. The stunning metal is finished with a darker watch face and three chronographs are embedded into the dial. This will be a fantastic gift to congratulate someone on their new job or as a thoughtful promotion present. Sleek and elegant it will look amazing when worn with formal or casual wear and will make a thoughtful and personal gift for any firefighter at Christmas time or on any other special occasion. Comes complete with a tasteful gift box.
17.
Pack of Boxer Shorts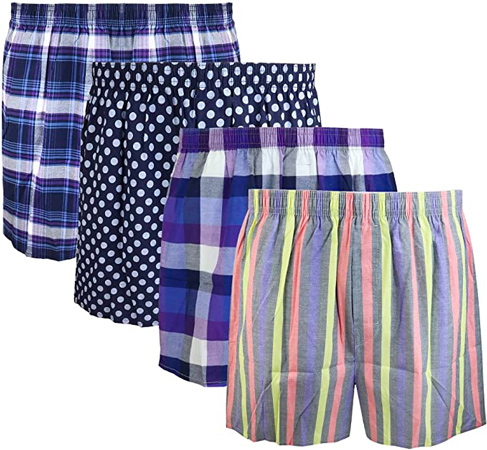 These cool and lightweight boxer shorts will make a super stocking filler for any guy. Made from 100% cotton they are guaranteed to be cool and comfortable to wear and will not fray or fade. Featuring four different styles in one pack the shorts come in a selection of checked and striped patterns. The elasticated waistband stretches to fit and prevents bagging or sagging, The soft cotton is easy to clean and fully machine washable.
18.
Campfire Coffee Mug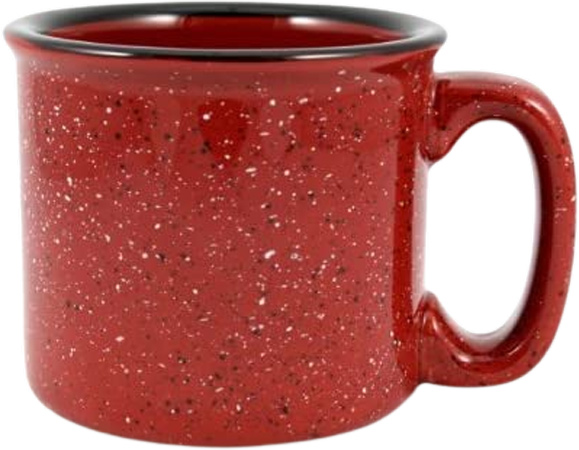 Use this strong and sturdy coffee mug at home or take it to the fire station and enjoy a hot beverage between calls. Made from tough ceramic and featuring a marbled pattern, this mug is ideal for brewing tea, coffee, or sipping cold drinks. The large handle makes the mug easy to grab and it will make a practical and useful gift for any friend or relative who works in the fire service. It is dishwasher and microwave safe and can be used again and again for serving favorite drinks. Make sure your buddies don't steal it!
19.
Khaki Outback Vest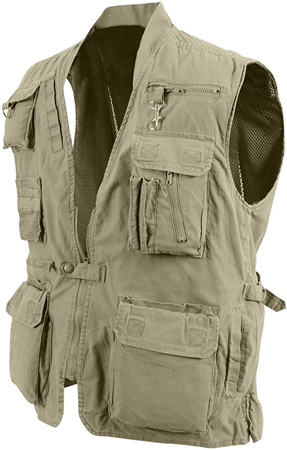 If your family firefighter loves to go camping, hunting, or fishing in their spare time then this khaki vest will come in useful for carry essential items and tools. It features pockets, snaps, and ties for attaching and carrying essential items and the mesh lining makes the vest lightweight and breathable. Carry fishing lures, camping tool, or hunting gear and enjoy an extra layer of warmth. Or use it to tote photography equipment into different environments and keep hands free.
20.
Fire Helmet Bird House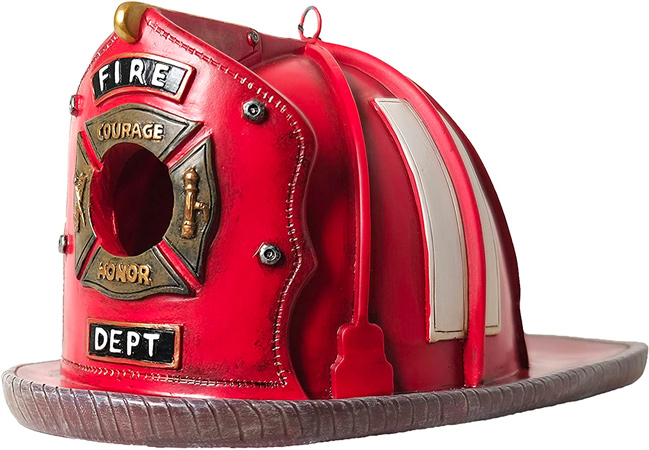 For firemen and women who enjoy birdwatching and relaxing in the garden this birdhouse will bring them hours of enjoyment. Styled as fire helmet it will offer shelter and protection for neighborhood wildlife. Hang it up in the yard or on the back porch and enjoy watching sparrows, wrens, and finch's flit in an out of the tiny hole. Features a hinged door in the back for easy cleaning and can be used in all weather and will make an attractive addition to any garden theme.
21.
Tactical LED Flashlights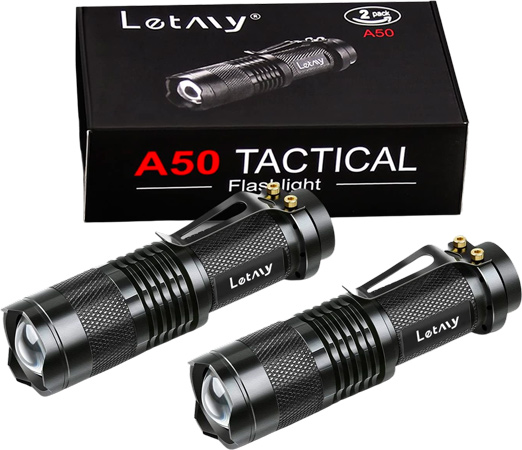 These bright LED flashlights are ideal for a whole host of uses. Light up small spaces, illuminate dark areas, and see where you are walking with these high-powered torches. Made from military grade aluminum, alloy and steel with an anodized finished, these flashlights are tough, durable, and waterproof. Carry them in a pocket while camping, or clip them to a belt with the included spring clip. The small flashlights are easy to carry and sit comfortably in the palm of the hand.
22.
Bourbon Glass Set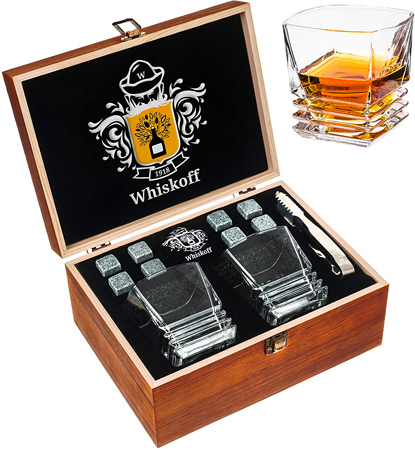 Chill out and relax at the end of a hard day's firefighting with this delightful drink's glasses set. The heavy lead crystal tumbler feel solid in the hand and the ribbed glass base makes them easy to grip. Serve up bourbon, Scotch, or Irish whiskey in these elegant tumblers, or use them for rum or vodka. The elegantly crafted wooden gift box contains the glasses along with whiskey stones and coaster. It will make a delightful present for Christmas or birthdays.
23.
Fire Engine Wind Chime

Do you have a relative who likes to relax and unwind in their garden? Create soothing and calming sounds with this wind chime. The metal chimes will knock gently together in the breeze and emit different tones to create a tranquil atmosphere. They will look great in the garden on hung on a front porch and can be enjoyed every time the wind blow. The chimes are topped with a decorative red fire engine and they will make a great gift for any friend or relative in the service.
24.
Micro Bluetooth Speaker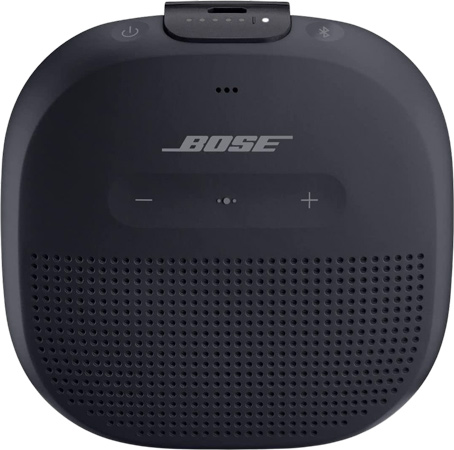 Take the music wherever you go with this mini-Bluetooth speaker. Connect it to a phone or mobile device and play your favorite tunes wherever you are. It will make a great gift for a firefighter to keep at the station, or it can be taken along on weekend trips. Small enough to fit in a bag or backpack this speaker can be used in the car, or taped to bicycles handlebars to provide entertainment. Recharge it when it runs out and enjoy music for hours.
25.
Red Handwheel Coat Hooks
Create a fun and interesting way to hand up coats or towels with a handwheel coat hook. Designed to look just like metal pipe wheels this coat hook will not look out of place in any fireman or forewoman's house. Made from wood iron and metal to create a sturdy and industrial look the rack is strong enough to hold large towels or heavy outdoor wear. Use it in a hallway, kitchen, or hand it up in the shed to keep gardening clothes or tools at hand.
26.
Mini Portable Fan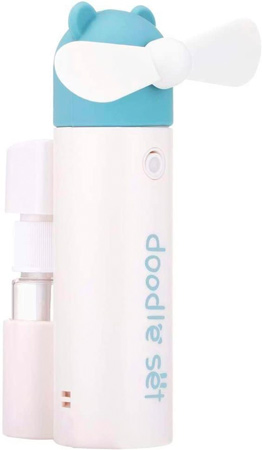 Keep cool when the heat is on with this handy personal portable fan. Great for humid environments the fan can be combined with a water bottle for an extra spritz of cooling mist. Its battery operated but completely rechargeable and will last for up to six hours of continuous use. Take it to hot environments and keep temperature down to reduce the chance of heatstroke or overheating. It can be charged using a car charger, portable charger, or laptop so you can keep it with you and ready wherever you go.
27.
Firefighter Christmas Ornament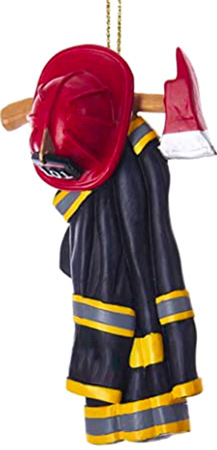 Celebrate the season and give your friend or relative the perfect Christmas gift with this stylish firefighter's tree ornament. Designed to look like fire uniform complete with helmet and axe, this attractive piece will look great on any real or artificial Christmas tree. Made from stunning colors and finished with striking detail this Christmas ornament will make a lovely seasonal present, and will be a delightful gift for any firefighter.