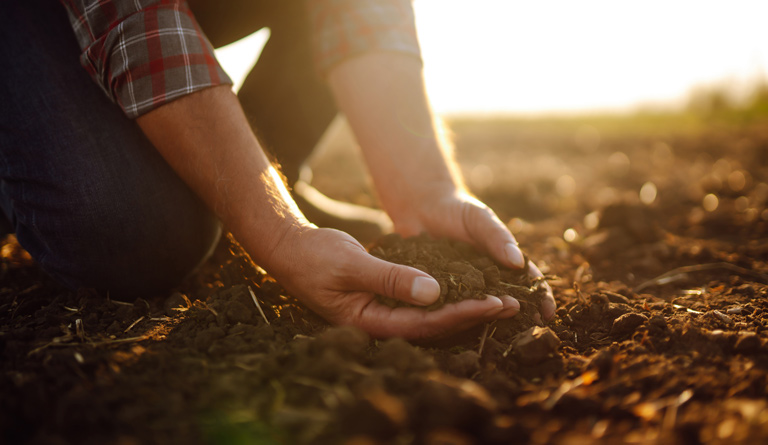 Do you have a friend or a relative who happens to be a farmer? Whether they look after sheep, milk dairy cows, or grow field of crops you might need to find a farming-themed gift that is an ideal present that is just for them. If you are searching for the right thing to buy for a special occasion like a birthday or any other kind of celebration then one of these gifts will fit perfectly. From vintage-inspired pieces of home-décor, to clothing and jewelry that's strong and rugged enough to wear on a farm, we have numerous ideas that will suit anyone who owns or runs their own farm.
1.
Rugged Bluetooth Speaker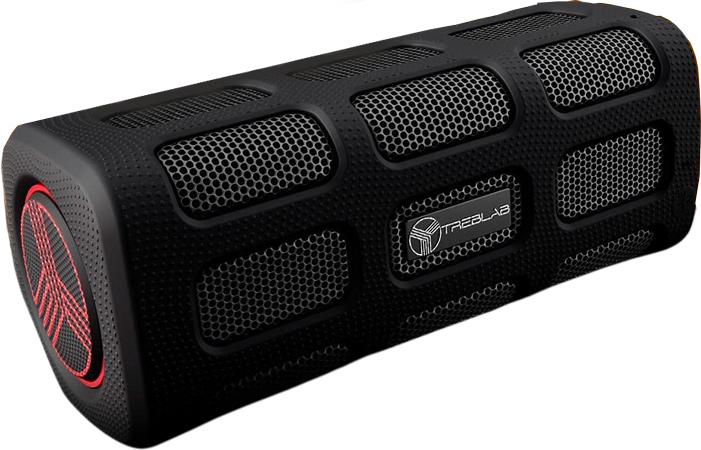 Keep the music playing no matter where you are with this shockproof and water-resistant outdoor Bluetooth speaker. Simply connect your phone and listen to your favorite tunes in true surround sound. A bass booster keeps music beating loud, and this versatile speaker can be taken and used anywhere around the farm while working. Or place it on a patio table and enjoy listening when sitting back and relaxing. The heavy-duty rechargeable battery means this speaker will last for hours of use, and it can also double as a speaker phone for taking calls.
2.
Cow and Calf Key Holder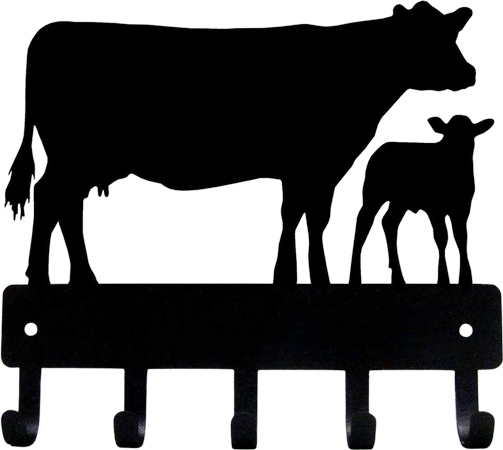 Your farming friend or relative will get a kick out of this metal key rack with its cow and calf design. Made from tough, powder-coated steel this rack can be attached firmly to the wall with just a couple of screws and is strong enough to hold keys, cables, or cords. Keep loose items hung up and stored safety and avoid trips and falls. The rack will make a fantastic gift for any farmer and it can be hung in the house, shed, or a barn to keep items together in one place.
3.
Loose Fit T-shirt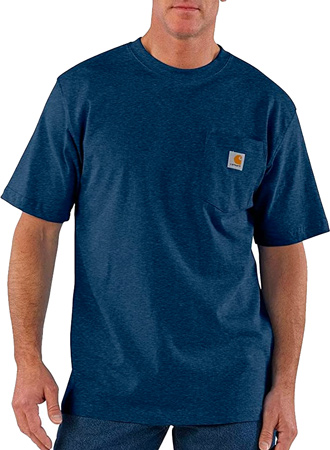 Keep cool when working hard on the farm with this loose fit, short sleeve T-shirt. Made from heavyweight cotton which is designed to be durable and hard-wearing, this shirt will be great when doing physical activities. The relaxed fit allows full freedom of movement and the handy sewn-on chest pocket is useful for keeping nails or small items stored safely. The quality blend of materials makes this shirt fully machine washable and it will come out like new every time.
4.
Farmhouse Style Coasters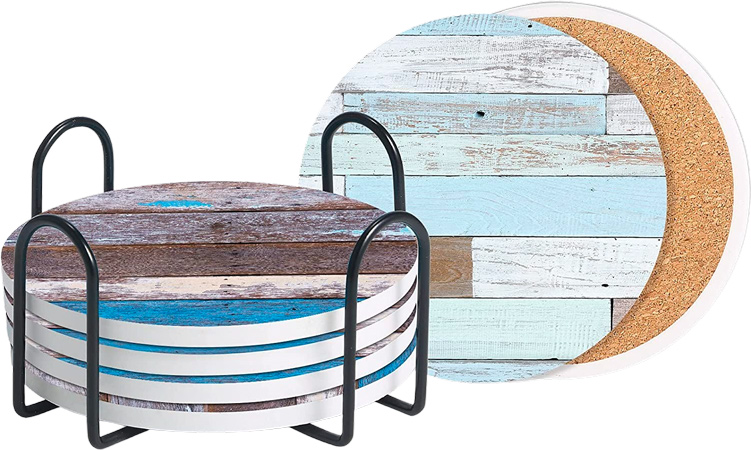 Save tables from unsightly coffee rings or drip marks with these rustic style coasters. Although designed to look like a wooden pattern, the coasters are actually made from absorbent ceramic. Use them to hold glasses or mugs and keep surfaces clean and protected. The coasters come in a handy metal storage rack and can be taken out and used as needed. They will be ideal in a farmhouse and will not move or slip when used due to the cork mat base.
5.
Moisture Control Socks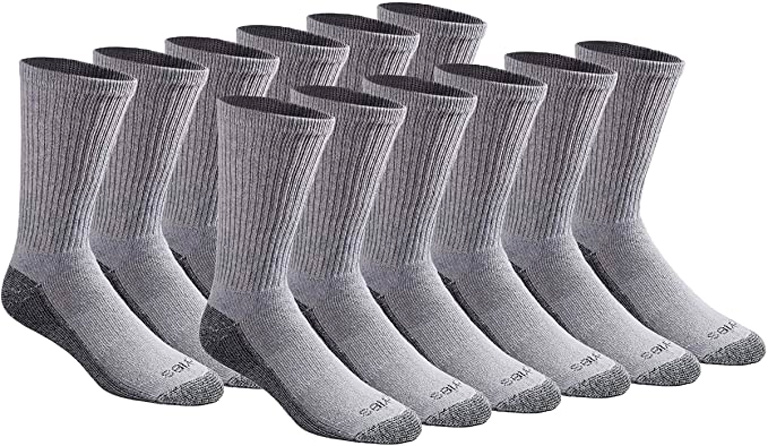 Working in a farm out in the fields for long hours can be tough on feet. These moisture wicking socks with reinforced heels and toes can keep feet dry and protected. Arch supports prevent the socks from moving and help to prevent aches and blisters. Air-circulating ventilation channels keep feet cool and help to prevent odors. Socks come in a multi-pack so there are enough pairs to rotate and wear through the week, and the socks are fully machine washable.
6.
Udderly Cow Mug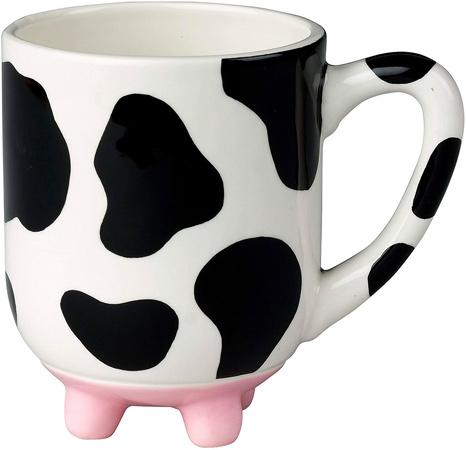 Dairy farmers will love using this original hand-painted mug for their tea or coffee. Decorated in a cow pattern, this humorous bovine-themed mug will make a unique gift idea for farmers who rely on their morning brew to get the day started. Larger than the average mug, it will hold plenty of liquid and the non-slip feet will keep it safely in place once its set down. Made from durable ceramic, this is a gift that will really stand out and make a fun birthday or Christmas present.
7.
Steel Cash Box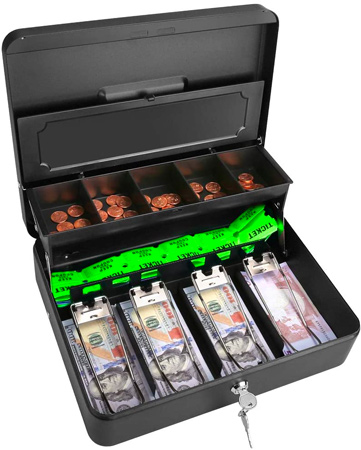 If your friend or relative who runs a farm is cash rich then give them a safe place to store their funds with this metal cash box. Made from tough, hard-wearing steel this box is strong enough to withstand bumps and knocks and it can be easily moved from place to place using the recessed carrying handle. Compartments can be used to keep coins separate, and spring-loaded clips make sure notes remain flat and secure. Great for petty cash or loose change, this box will hold takings from the farmer's market or keep cash on hand safe. The box can be locked with the included key for extra security.
8.
Concentrated Hand Cream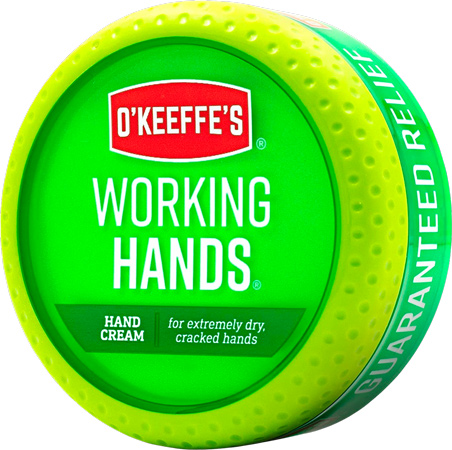 Hard working hands can suffer from cracks, blisters and chafing. If you know someone who is a farmer then they will appreciate this thick, concentrated hand cream to repair damaged skin. The non-greasy formula can be applied during the day as needed, or at night to prevent hands from becoming dry or flaky. The hydrating moisturizer will keep skin hydrated and help to fix any skin issues quickly. Keep in a pocket and apply as needed to keep hands soft and well cared for.
9.
Straw Sun Hat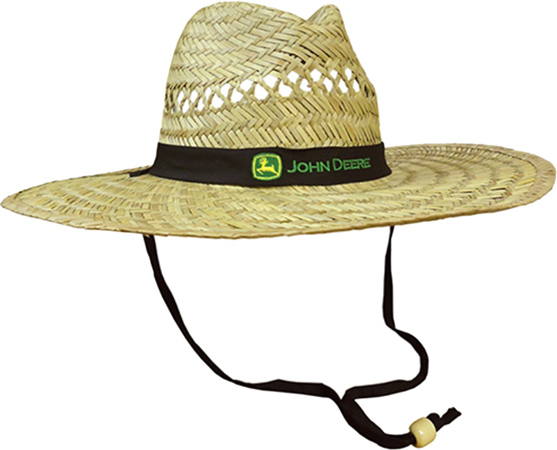 Keep cool in the hot sun with this lightweight straw hat. The wide brim will help to shade and protect eyes, face, and neck from the sun's rays, and the breathable straw material is comfortable to wear and will help to keep the head cool. Reduce the risk of heat stroke or sun stroke when working outside for long periods, and keep the hat securely in place with the adjustable neck strap. The thick headband keeps moisture out of the eyes and this hat will be a perfect gift for farmers who regularly work outdoors.
10.
Hanging Towel Ladder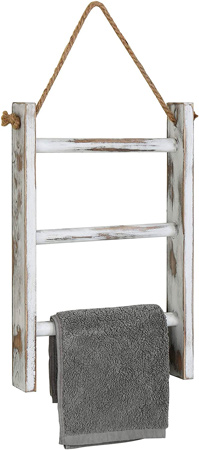 This hanging towel ladder with its distressed finish will look amazing in any farmhouse or rustic style cottage. Made from lightweight whitewashed wood it can be used to hold hand towels, store linens, or display hanging items in a unique fashion. An attached piece of untreated rope can be used to hang the rack from any wall and it will fully compliment any farmhouse or shabby chic style décor. Use it as a decorative piece to store quilts or blankets and keep items neatly organized.
11.
Culinary Butane Torch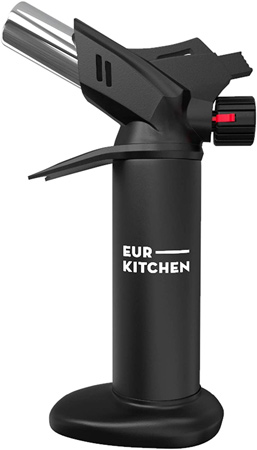 Cook things the fast way with this versatile and powerful butane torch. Most men like to cook on the grill, so if an open fire isn't available this torch is the next best thing. Light it up and direct the intense flame to crisp up food and caramelize toppings. It will make a great gift for any farmer friend or relative that likes to cook in their spare time and the torch can easily be adjusted and refilled. It can also be used outdoors for camping or to light a firepit in just a couple of seconds.
12.
Men's Bib Overalls
Clothing just doesn't get any more durable than these hard-wearing bib overalls. Made from strong, thick denim, these high-waisted overalls will be great to wear while doing any number of jobs. Keep clothes clean while mucking out barn stall or doing repairs around the farm. Includes a handy hammer loop and large front bib pocket for storing tools and other items. The overalls fit securely over the shoulders with two metal snap fasteners and can be adjusted as needed.
13.
Rustic Farmhouse Jugs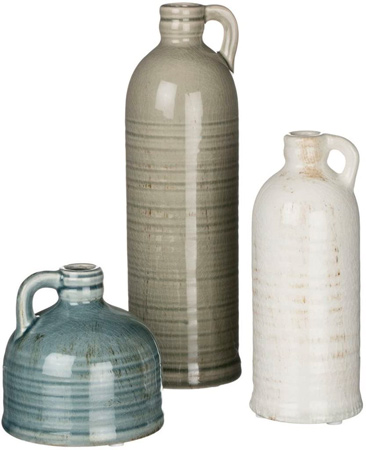 Add to your friend or relative's farmhouse décor theme with these decorative jugs that come in different distressed shades of color. Rustic yet elegant these delightful jugs will make a thoughtful gift for any farming couple's anniversary or farmer who is celebrating a birthday. The jugs will look fantastic on any plant shelf, window sill, or table and the neutral shades will blend in seamlessly with any existing décor. Use them in a kitchen, bathroom, or on a coffee table as a stylish centerpiece.
14.
Leather Bracelets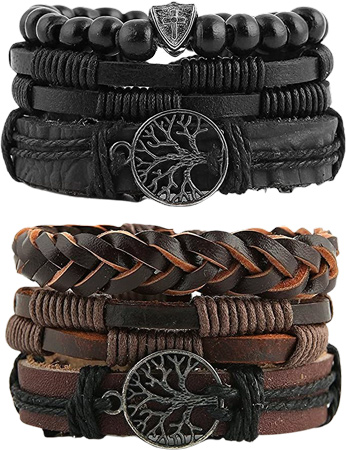 These stylish leather bracelets are made with masculine materials like leather, metal, and rope. Elegant yet rugged they can be worn daily or to match a night time outfit. They will make a lovely birthday or anniversary present and the soft leather braids will be comfortable to wear on the wrist. The bracelets can be worn all together or individually either as a personal reminder or to make a cool fashion statement. Adjust the bracelets for any size wrist with the sliding leather string fastener.
15.
Hooded Tractor Towel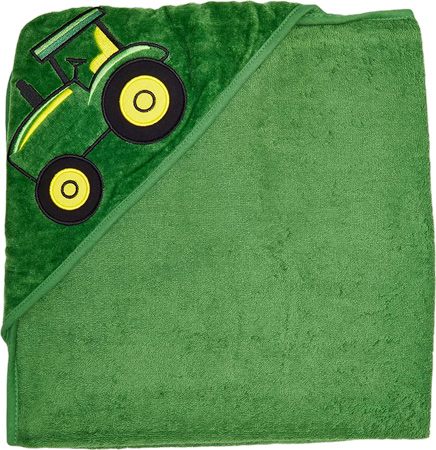 If you know any farmers who have recently added a new baby to their stable then this ultra-soft and gentle towel will make a thoughtful gift. It can be used to wrap up the baby and keep them dry after bath time, or be placed on the floor or couch as a soft blanket for baby to lay on and play. The included hood can will keep the baby's head warm and the towel is made from super absorbent and soft cotton. The towel is easy to clean and will fluff up perfectly after each machine wash, ready to use again.
16.
Metal and Wood Wall Shelf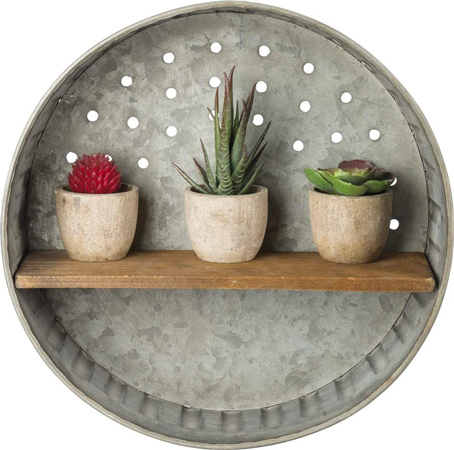 Make an eye-catching display of plants, ornaments, or keepsakes with this rustic metal and wood wall shelf. The circular metal plate can be attached to any wall and it will make a great artistic backdrop for showing off any favorite pieces. The wooden shelf is strong enough to hold rocks, photos, and any other items to make a stylish and attractive piece of wall art. This piece of home decor has many versatile uses and would make a delightful housewarming gift for farming friends or relatives.
17.
Men's Timberland Boots
Muddy fields, dirty puddles, and whatever may be lurking on the barn floor will be no match for these Timberland boots! With full grained leather uppers and a completely waterproof construction these boots will protect the feet from rain and moisture. Use them for walking across fields or working around the property. The non-slip durable sole will provide a secure grip and apart from being functional these boots also look amazing. They will make a super birthday gift for a husband or brother who works on a farm.
18.
Classic Beard Oil

Men who work as a farmer can still be well groomed by using this classic beard oil. Wind, rain, sun and cold can all have an effect on facial hair, so keep beards and moustaches in top condition with this conditioning and hydrating formula. Made from all natural and organic ingredients this oil will repair and protect hair, and the added Argan oil will soften and moisturize. Give this oil to your farming guy and keep them looking their best with this personal and thoughtful grooming gift.
19.
Farm Animal Dish Towels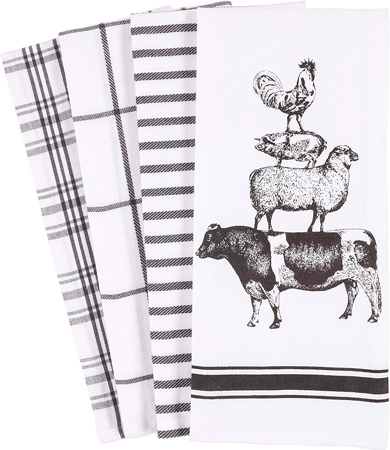 Give a fabulous housewarming gift to any farming couple with these cute farm animal dish towels. This set of four towels come in neutral colors to go with any style of kitchen and feature a stacked print of farmyard animals, including a cow, sheep, pig, and a chicken. Use them for drying dishes, cleaning, or simply keeping out on display. They are ideal for giving as a farm-themed housewarming gift or as an amusing birthday present. Made from pure cotton these towels will not fade from washing or use.
20.
Distressed Wooden Photo Frame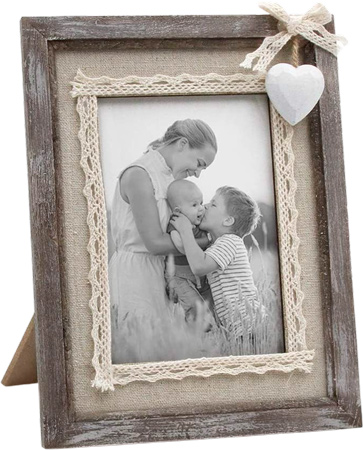 Make a thoughtful and sentimental gift for your favorite farm people with this distressed wooded photo frame. If their home is designed to be rustic, or has elements of shabby chic, then this frame will fit in perfectly. Handmade with neutral-colored materials like burlap and lace, it will make a lovely gift for Christmas or a special anniversary. The photo mount and fitted glass will keep images safe and clean, and this frame will look great on any end table or night stand.
21.
Pig Shaped Chopping Board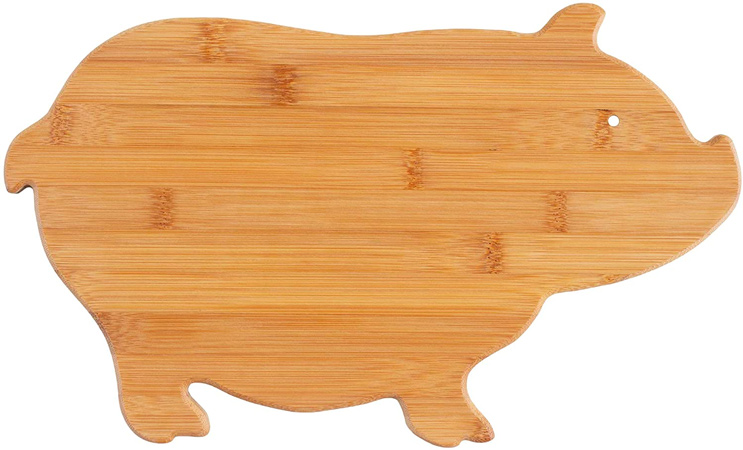 Use this stylish and durable cutting board to chop vegetables, carve meat, or prepare a salad. Made from tough polypropylene and designed to look like natural bamboo this chopping board can be used for all kinds of kitchen tasks. The amusing pig shape makes this a super gift for farmers and it can be used as a cutting board, trivet, or as a fun serving tray. It is durable enough to stand hot pan or soup bowls on and easy to wipe clean. Use it at parties or when guests come over to serve snacks and nibbles.
22.
Wooden Ring Box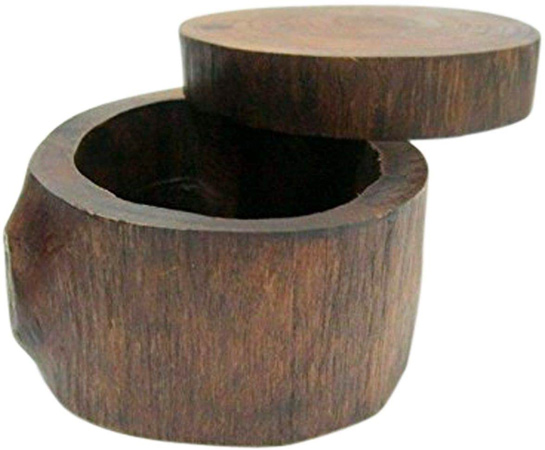 Store earrings or rings, and keep trinkets safe with this roughhewn wooden ring box. Crafted completely from natural wood, this small and charming box has a removable lid and can be used to safely store jewelry or notes. If you know a farming couple that are getting married soon this box would be a perfect way to transport the wedding rings safely. The box can be kept after the ceremony and displayed on a shelf or nightstand as a sentimental reminder of the special day.
23.
Vintage Wall Clock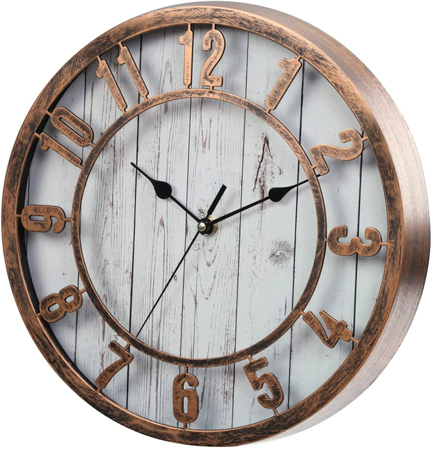 Keep track of time with this large retro wall clock. Its big numbers are easy to read and the hand-painted oiled bronze dial is contrasted by the whitewashed wooden backing. This clock can be hung in a kitchen or bathroom and the quality movement keeps the ticking sound to a minimum. Its combination retro-vintage style design makes this an elegant piece to display on any wall, and the clock will make a charming house-warming or anniversary gift for relatives or family friends.
24.
Leather and Cross Pendant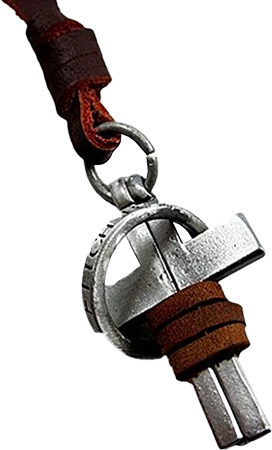 Made from strong iron and rugged leather this manly necklace will look amazing around your farmer's neck. The durable metal is fashioned into a striking cross and ring, and woven leather is wrapped around the lower part of the cross. The whole piece is suspended from a matching leather band which can easily be slipped over the head to wear or remove the pendant. This quality piece of jewelry is completely hand-made and will make a lovely masculine gift for a birthday or anniversary.
25.
Men's Stainless-Steel Watch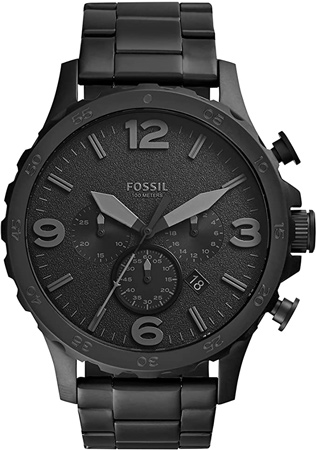 Never lose track of time again with this stunning men's chronograph watch from Fossil. This large grey metal watch has a matte finish and an easy-to-read dial that is decorated with smoky grey numbers. The three chronograph dials show useful information like date and time in different modes, and the date can also be viewed through the dial's square cut-out window. Strong mineral glass is scratch and shatterproof and the matching steel strap is secured by a metal fold over clasp. This watch sports a tough and durable look that's great for wearing every day, but would look just as good with a formal outfit.
26.
Chicken Salt and Pepper Set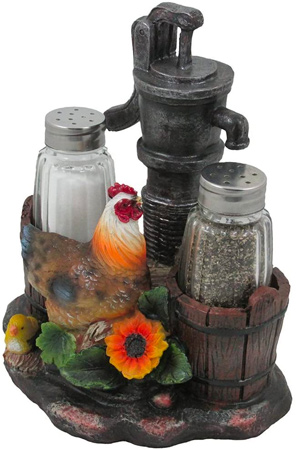 It doesn't get any more farmyard style than with this rustic chicken and old-fashioned water pump salt and pepper shaker. Your farming friends will love receiving this set as a housewarming or anniversary gift and it will look fantastic on the kitchen table. The bright colors look strong and vibrant and the holder is made from resilient polyresin. Salt and pepper pots are included, just fill them up with your preferred condiments and season your food as needed. The entire salt and pepper holder set comes safely packaged in a decorative gift box.
27.
Cowboy Cut Jeans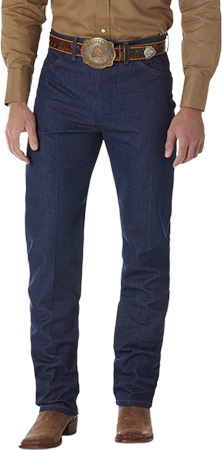 No farmer worth his salt doesn't have a good pair of work jeans. These Wrangler denims are cut in a classic cowboy style and have a comfortable straight cut. Legs are wide enough to fit over work boots and double-stitched pockets are handy for holding essential items. Hard metal rivets add additional reinforcement to the jeans, and the strong belt loops will hold a thick belt if needed. Hardwearing and available in almost all sizes these jeans will be the go-to work clothing choice for farmers.