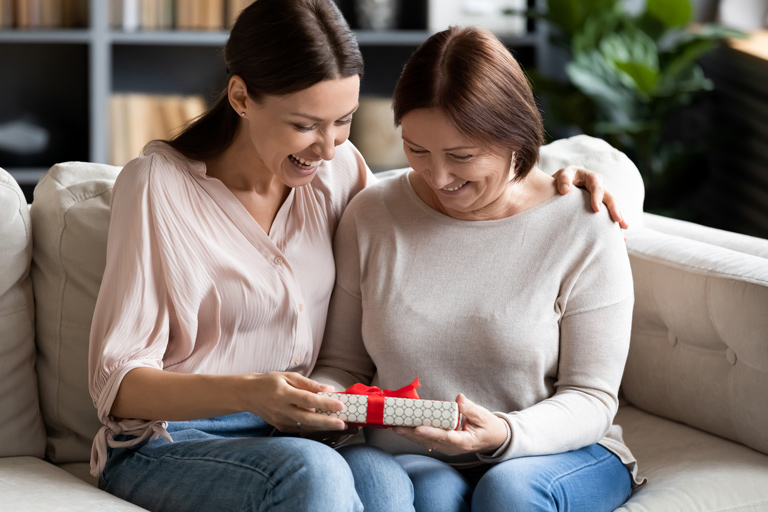 If you are blessed to have amazing parents then you may want to give mom and dad a special treat when it comes to their birthday or Christmas. You might even want to get them something touching or sentimental for Christmas or some other special occasion.
Finding something that your parents can use and enjoy will be a lovely gesture to help them celebrate the special day. Try a delightful keepsake that they can display in the house, or choose a gift that they can share together. If you are stuck for ideas try some of the items on this list and bring a big smile to your parent's faces.
1.
Luxury Hot Chocolate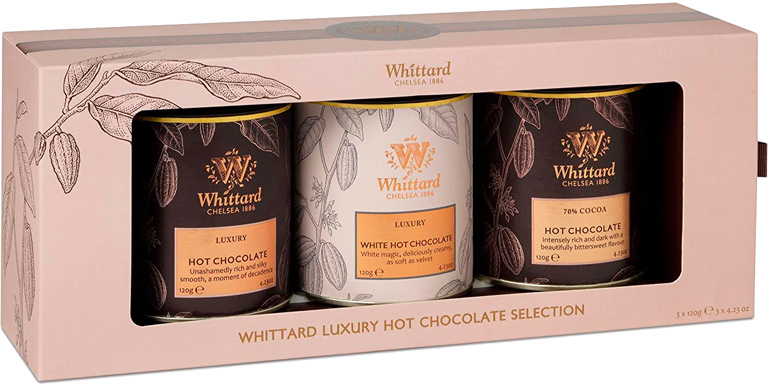 Provide the perfect way for your parents to enjoy a cozy night in with this luxury hot chocolate set. Containing three different jars of top-quality chocolate powder that range from dark to white chocolate, this gift makes a great shareable present that parents can enjoy. Indulge in the rich deep chocolatey flavors or enjoy the lighter, white chocolate blend in a decadent moment of relaxation.
2.
Couple's Matching Bathrobes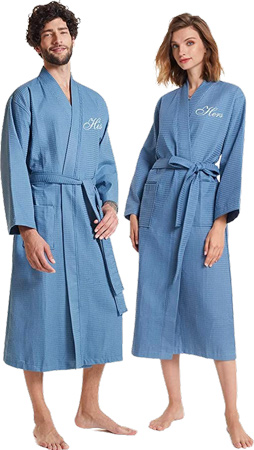 No more scrambling for a bathrobe when getting out of the bath or shower! These matching bathrobes will make a lovely present for parents of any age. The lightweight waffle-blend material is soft and comfortable to wear and these robes can be used at home or at the pool or spa. Complete with a waist tie and two large front pockets for keeping a cell phone or other essential items to hand.
3.
Unisex Adult Socks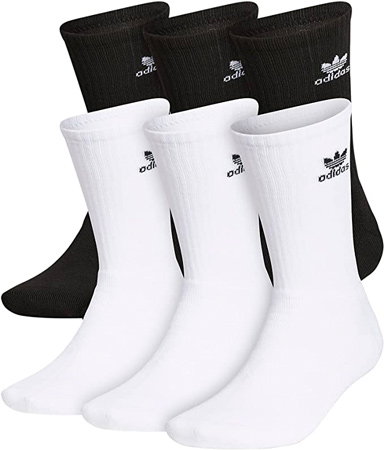 These comfortable black and white pack of socks will come in handy for active parents. The moisture absorbing cotton will ensure that feet stay fresh and dry, and the socks are ideal for wearing when jogging or working out. With a padded arch and compression support they will ensure that feet remain comfortable without chafing or rubbing.
4.
His and Her Watches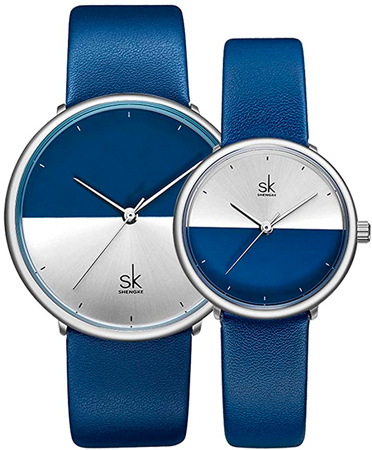 Give your parents a surprise Christmas or anniversary gift with this matching pair of watches. With an ultra-modern blue and silver design, the dark colors and burnished metal contrast look amazing when worn on the wrist. A matching blue strap with buckle fastening keeps the watch securely in place. Give to mom and dad for a practical gift that they can wear every day.
5.
Games Compendium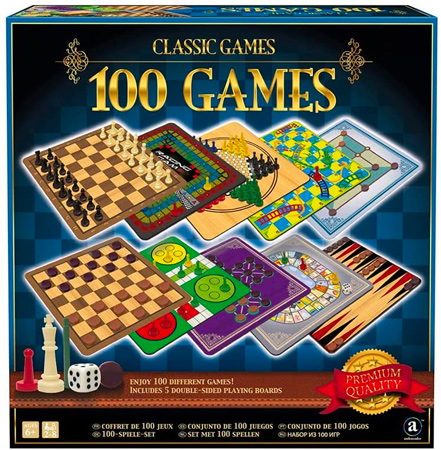 Add a ton of fun to family gatherings and get together with this huge game's compendium set. It contains all the favorites and classics and will make any party go with a swing. Do battle over snakes and ladders or plan your tactical strategy in a game of chess. It's sure to bring a lot of fun and entertainment to events or games can be played together during a quiet night home.
6.
Foot and Leg Massager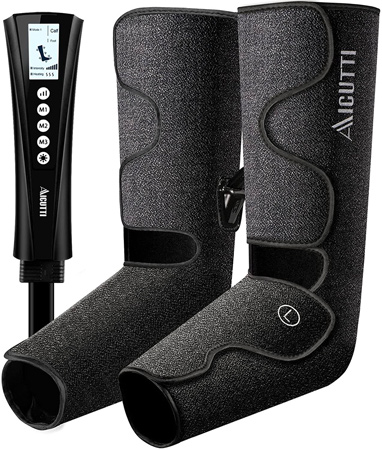 Get rid of all those aches and pains by massaging them gently away. Mom and dad may fight over gets to use this gift first as the gentle and therapeutic heated treatment eases-tired leg muscles and relieves tension. Use the included remote control to select between programs and set different speeds and massage intensity. Soothe aching feet and relax tense calves with this home massager.
7.
Hand Casting Kit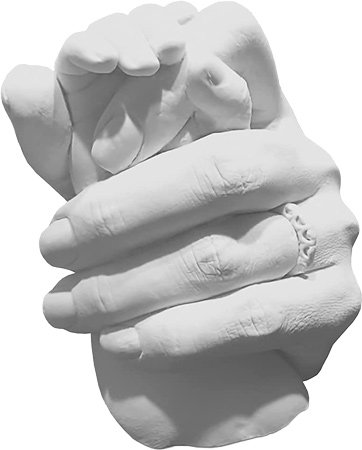 Your parents are bound to have a lot of fun using this home hand casting kit. This will make a fantastic gift for couples and give them the opportunity to create an artistic sculpture that can be kept on display. Simply clasp hands in the preferred position and lower them into the molding tub to make an impression. The pour in the plaster and let it set. Peel off the outer layers to reveal a highly detailed sculpture of the joined hands.
8.
Couple and Baby Figurine

For parents who are adding to their family this sculpture will be a delightful keepsake. The casting is taken from an original hand carved piece and depicts a couple holding a newborn baby. It will stand on a desk or a mantelpiece and will be a gift that can be enjoyed each time it is looked at. Made from durable resin that's easy to clean, and dust or dirt build up can easily be wiped off to leave the ornament looking like new.
9.
Robot Vacuum Cleaner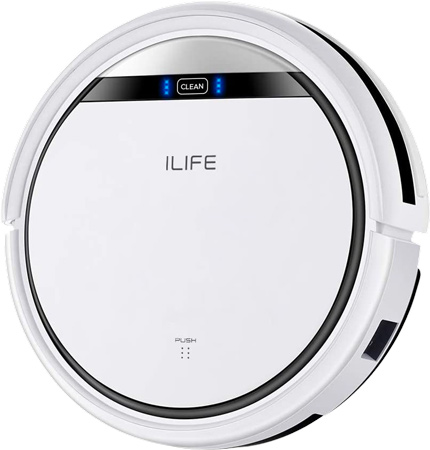 If you parents are reaching their later years then help them to keep their home spick and span without the effort of cleaning. This robotic vacuum cleaner will glide almost noiselessly across carpets and hard floors and collect dust, dirt, or pet hair. With a range of settings, it can be programmed to operate as chosen and its low profile means that it can slide unrestricted beneath furniture and hard to reach areas. When it's not needed it will return automatically to its docking station to recharge.
10.
Weatherproof Bird Feeder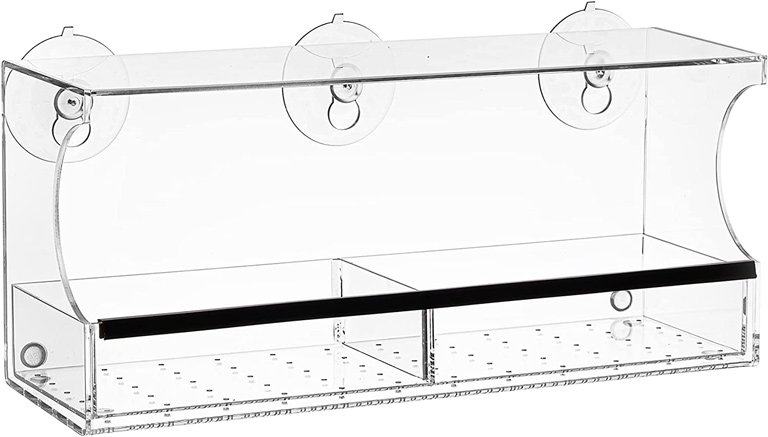 Commune with nature using this lightweight, weatherproof bird feeder. Simply attach the clear feeder to the window and fill the tray with birdseed. Then watch as different types of birds come to enjoy the tasty treats. The soft suction cups hold the feeder securely to the window and will not damage or scratch the glass. As the feeder is made from transparent plastic it will not restrict or impede the window view.
11.
Family Tree Photo Frame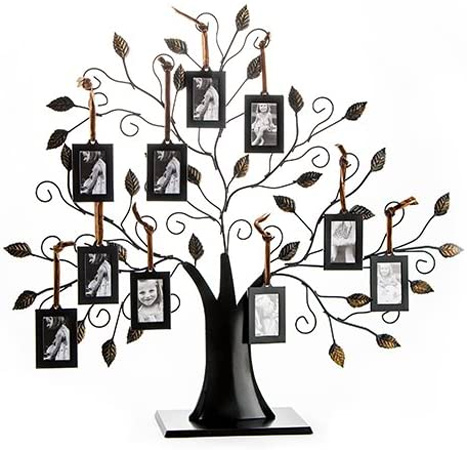 Keep family photos and favorite pictures out on display with this contemporary photo frame. This modern and attractive gift will delight parents and can be placed in a living room or hallway to make an attractive feature. Each frame can be hung from the tree using the attached ribbons, and the photos can be organized in different configurations. This will make a lovely gift for Christmas time, or for an anniversary occasion.
12.
Remote Control Caddy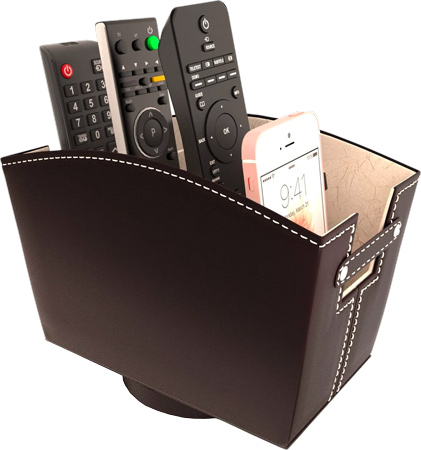 Give dad a place to hold his TV remotes, and mom a place to keep her cell phone with this handy caddy. Made from vegan friendly brown leather it will blend in nicely with any style of home and the swivel base means that the caddy will rotate easily for storing and retrieving items. Never lose the remote down the side of the couch again and keep everything together with this convenient organizer.
13.
White Noise Machine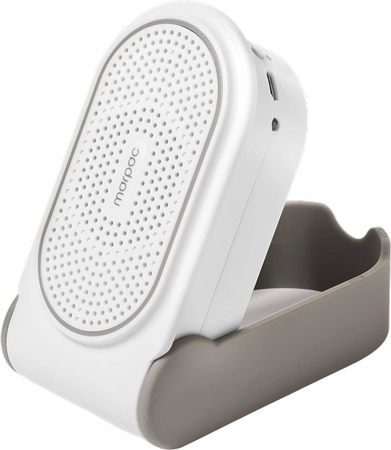 Having trouble sleeping, or need to drown out road noise? Help the parents to get a better night's sleep with this useful white noise machine. Hang it on a door handle or pop it on a night stand and choose from a range of soothing and relaxing noises. Reduce disturbances and get a better quality of sleep for longer as the soothing sounds minimize disruptions. The white noise machine is a practical gift that can be enjoyed by both parents.
14.
LED Magnifier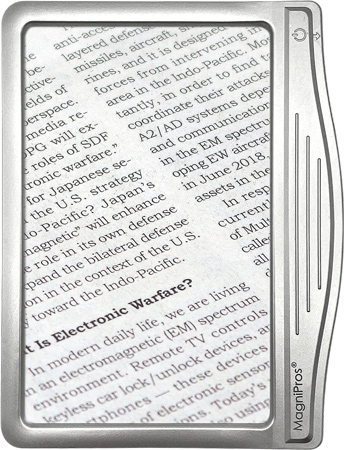 To keep your parents happy, you might need to buy two of these ultra-bright magnifiers. Light up and enhance newspaper text or see books more clearly for easier reading. This magnifier can increase visibility up to three times and can be used for a range of applications. Use it for viewing written instructions on the back of boxes, or use it to see crossword puzzles or embroidery projects. The bright LED lighting makes everything even easier to see and this magnifying tool will be ideal for parents who wear glasses.
15.
Porcelain Tea Set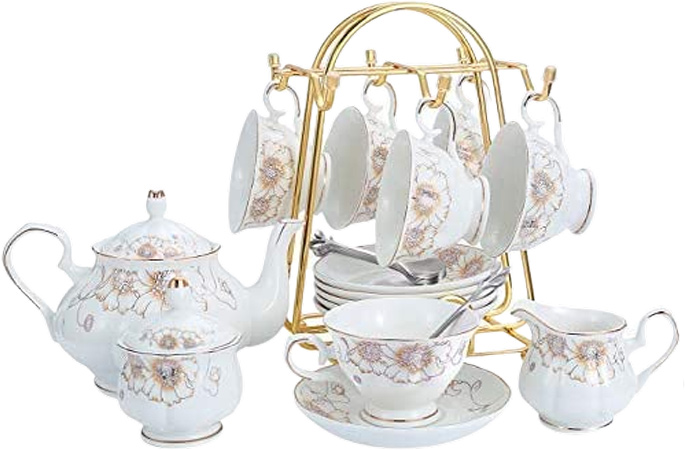 Enjoy an elegant afternoon tea with this traditional patterned porcelain tea set. Sip a cup of Earl Grey or Darjeeling using the elegant dainty teacups, and make your beverage perfect by adding milk and sugar from the jug and bowl. The entire site can be used when guest visit or for sharing a quiet drink of tea together. When not in use, the set can be stored easily on the included stand which will take up a minimal footprint in the cupboard or pantry.
16.
Kitchen Utensil Set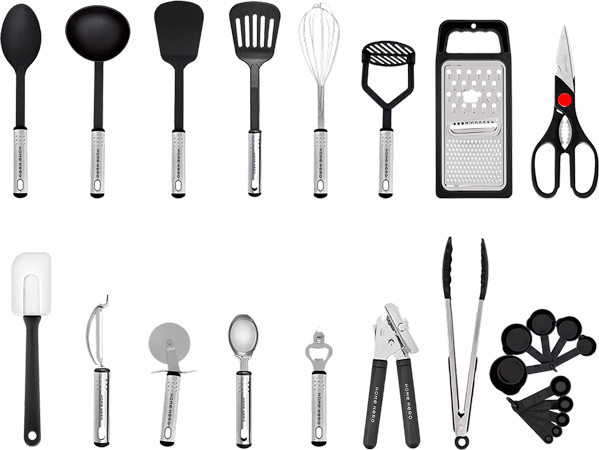 For parents who like to cook, give them all the kitchen tools they will ever need and flip flapjacks, mash potatoes, or ladle soup with this utensil set. Contains a tin opener, cheese grader, and whisks to use for cooking and baking. Create favorite dishes or design some new ones without damaging or scraping pots and pans. Tools and spatulas are made from durable nylon that will not scratch or harm cookware and can be easily cleaned ready for the next use.
17.
Home Bartender Kit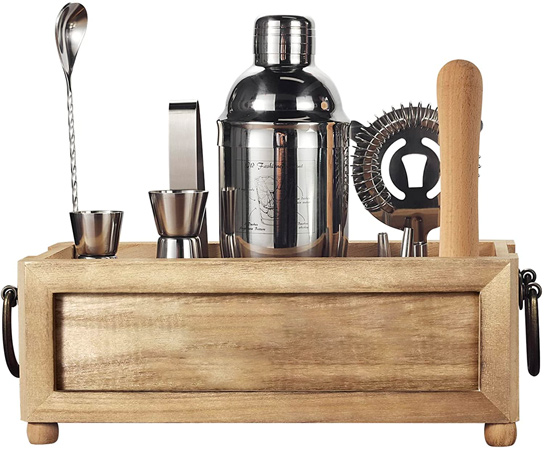 This fabulous bartender kit can be used by your parents to create their favorite drinks and cocktails. Includes a shaker, mixer, and measuring cups to make the perfectly blend of juices and spirits. This is a fantastic gift for any parents who have a home bar or enjoy entertaining. All the bartending tools are neatly stored in a sturdy wooden stand that will look great on any counter or drinks cabinet.
18.
Comfortable Slippers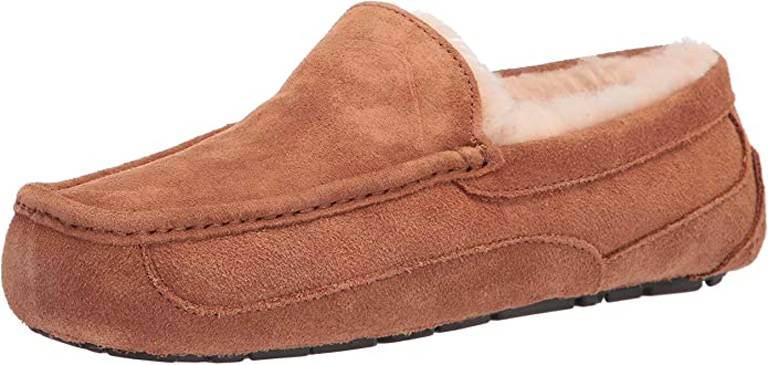 Feet will be sure to stay comfortable and warm in these toasty slippers. Lined with luxurious soft sheepskin the exterior suede is stylish and water resistant and shaped in a classic loafer silhouette. Wear these around the house and enjoy the soft and supportive cushioning. The sole is durable and flexible to prevent sliding and slipping and these slippers can be worn by men or women.
19.
Bamboo Cheeseboard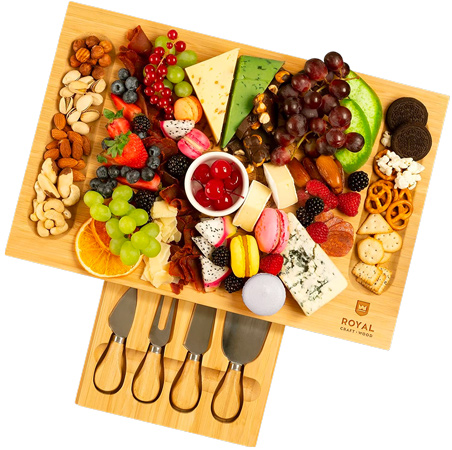 The next time your parents are planning an evening get together this bamboo cheese board will be the ideal accessory for entertaining. Serve up cheese and meats on the tray and add nuts, dried fruit, and other snacks in the handy carved wells. A rack of cheese knives is conveniently accessible and contains all of the utensils needed for cutting, serving, and slicing cheese. Easy to move and carry, this board can be used indoors for movie nights or outdoors for garden parties or barbecues.
20.
Wine Opener Set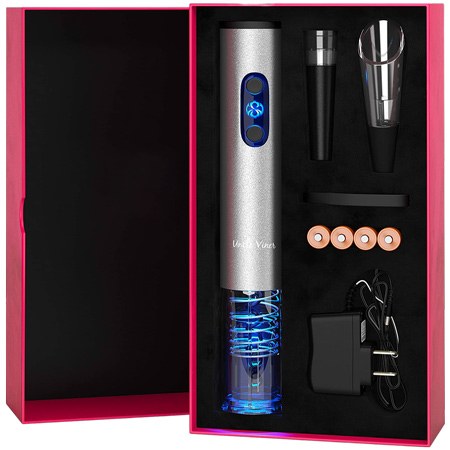 Keep the vino flowing with this handy electric wine opener. Remove corks in just a few seconds and open wine with just minimal effort. The set includes other useful tools for wine drinkers including a foil cutter, an aerator wine pourer, and wine bottle stoppers. It will make a great anniversary or house warming gift for parents who have just bought a new home. Or will be an eye-catching drinking accessory to use when friend come to call.
21.
Candle Holder Tray

Make a lovely aesthetic table centerpiece with this natural candle holder. The curved dark wooden tray holds three candle votives in different colors and is finished with earthy elements of rocks and twigs. Use it as part of any modern home décor and enjoy the soft glow that the candles provide. It can be used with scented tea lights or LED flameless candles to create the desired effect.
22.
Giant Dice Set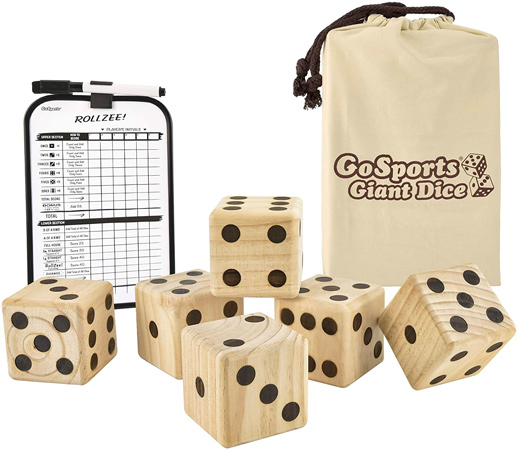 If your family enjoys having a fun and competitive challenge then throw down the gauntlet with these gigantic dice. As a fun, novelty gift these dice will supply lots of laugh and excitement for home or garden games. The dice set comes with a handy carrying bag to store when not in use and a dry erase board is included for score-keeping.
23.
Kissing Mugs Set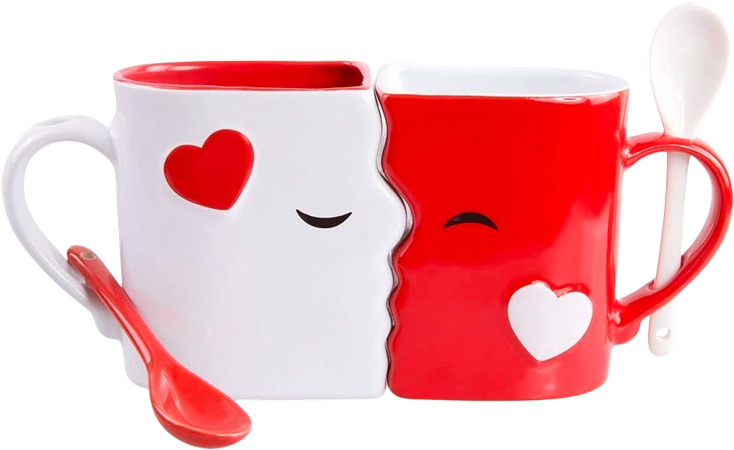 These kissing mugs will make a great anniversary gift for parents. The modern and stylish mugs are molded to fit together with an interlocking design and each one comes in a red or white color. A stirring spoon is lodge into the mugs handle and can be used to stir in sugar or remove tea-bags. Give them to mom and dad as a cute romantic gift that they can have fun using for their favorite drink or tea or coffee.
24.
Couples Pillowcases

Give your parents a sweet and adorable present using these boy and girl pillowcases. The boy and girl stick figures are connected by a red heart and these cases will fit any standard size pillows. They will look great on the bed and the eco-friendly cotton makes watching and cleaning easy. Give them as a cute anniversary present or a slightly sentimental Christmas gift.
25.
Large Wine Glasses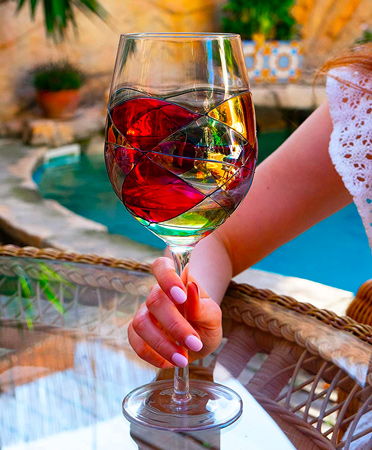 There gorgeous oversized wine goblets are embellished with a glorious mix of eye-catching colors. Each one is handblown and is perfect for holding by the stem and sipping red or white wine. The lead-free glass is crystal clear and the color will capture and reflect light beautifully. They will truly add a new dimension to sharing a bottle of wine together, and your parents will appreciate this thoughtful and stylish gift.
26.
Couple's Matching Bracelets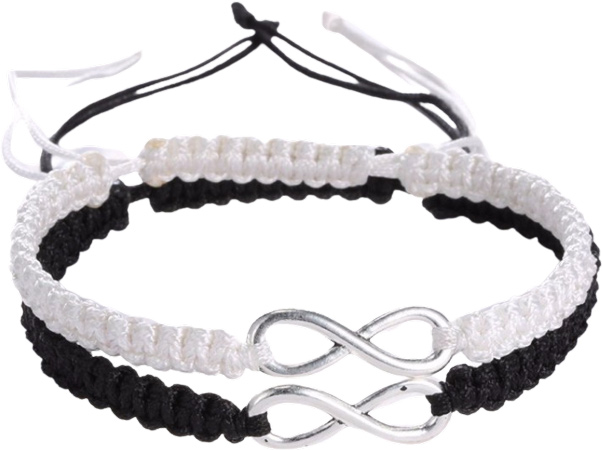 Stay connected with these tasteful black and white bracelets. Designed so that each can be worn by one half of a couple, your parents can decide which color they prefer. Made from stainless steel and strong, sturdy rope, these bracelets will give a simple reminder of their love for one another, even when they are apart. Comfortable to wear and soft on the skin, they will make a gift that is simple yet touching for parents who miss each other.
27.
Set of Towels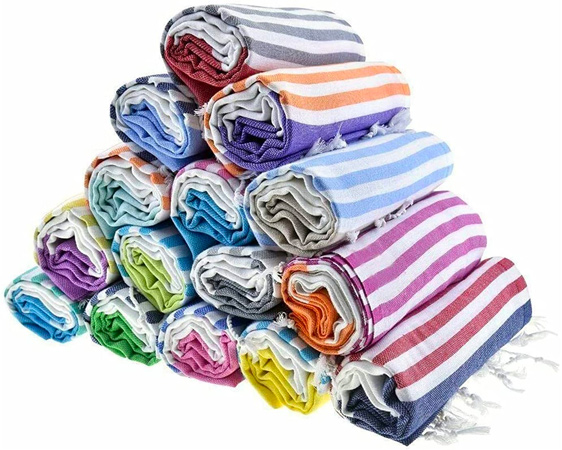 Grab one of these colorful oversized towels and head to the gym, go to the beach, or sunbathe in the garden. Each one is patterned with thick, colorful stripes, and these bright towels are fun to use anywhere. Made from pure Turkish cotton the towels are quick drying and super absorbent and can be quickly rolled up and packed in a suitcase. Due to the construction of the towels, they will take up much less space than traditional towels and can easily be taken anywhere.
28.
Expandable Luggage Set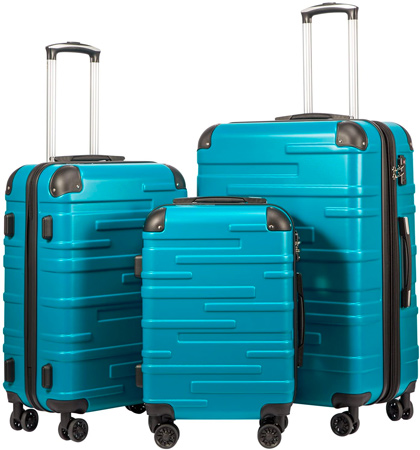 Have your parent's suitcases seen better days? Then treat them to brand new ones with these hard-shell, expandable cases. Made from durable and tough material these cases will keep any items safe and completely protected. They are easy to move with the glide wheels and easy slide out handle and will be perfect for long or short haul trips. Use the handy interior pockets for quickly needed items and keep everything secure with the TSA approved lock.
29.
Popup Canopy Tent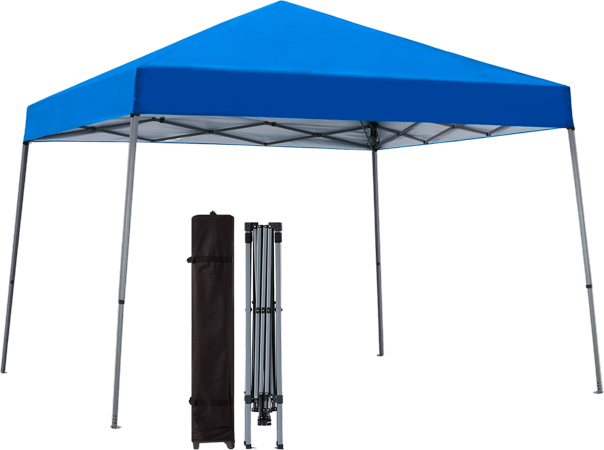 This portable pop-up gazebo will make lazy afternoons in the garden even more comfortable. Stay protected from the hot sun and enjoy your own private shaded area with this easy to assemble canopy. It can be used at home or taken on days out to sit under when grilling or having a picnic. Use it for watching sports, tailgating, or days out fishing. When it is not needed, simply disassemble and store all the components in the provided bag.
30.
Hydroponics Growing System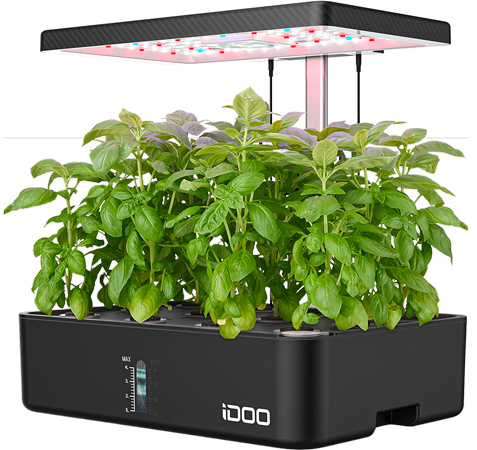 Parents who have green fingers or thumbs will love cultivating their own indoor garden with this hydroponic growing system. Grow flowers, fruit, herbs, or vegetables and keep plants in their optimal conditions all year round. Comes with LED light, fan, and will circulate air and water automatically. Set the timer and choose from different grow modes to attain the best results. Keep on the window sills to keep cooking herbs handy, or grow favorite flowers in any season.
31.
Wireless Headphones and Stand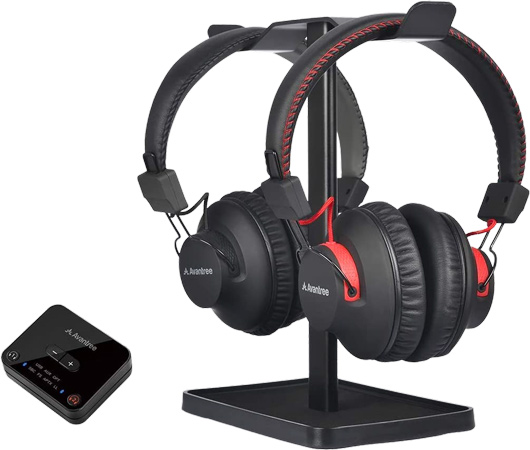 He likes rock, she likes classical. Parents don't always share the same musical tastes so provide and easy fix with these state-of-the-art Bluetooth headphones. They can be used together for a shared audio experience or for a single listener. Volume can be adjusted independently and these headphones can be connected to a TV or other audio outlets. Simply connect and adjust to enjoy perfectly synchronized sound.
Related Posts