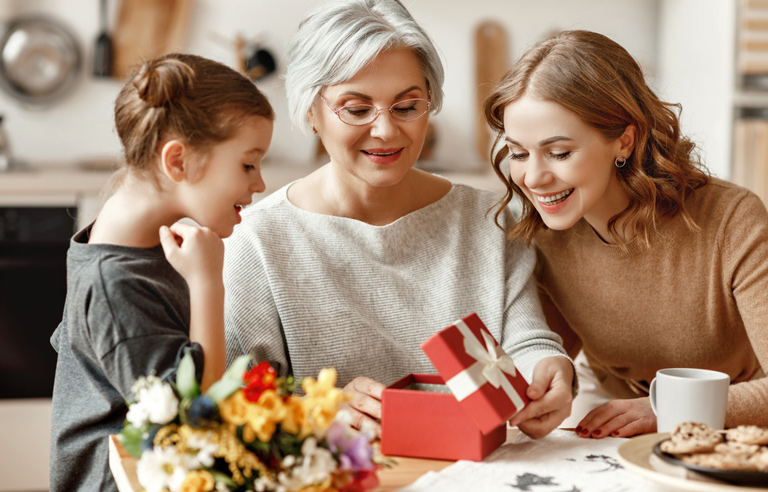 Show mom how much she is appreciated with a sentimental or heartfelt gift that she can keep and admire, or use for years into the future. Popular choices for mom's birthday, Mother's Day and other special occasions include, jewelry, clothing, and ornaments. Or choose a gift for new mums that celebrate the upcoming or recent birth of a baby. Depending on what mom likes, finding a gift that suits her tastes can make a present all that more meaningful and special, and a present that can be used as a keepsake or displayed in the home always makes a winning gift idea to show mom, she's the best.
1.
Burts Bees Gift Set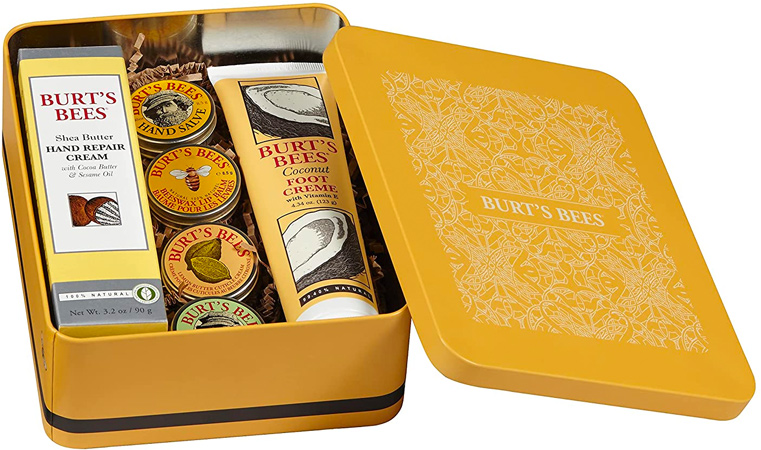 Keep hands and feet fresh and moisturized with this set from Burts Bees. Includes everything needed to soothe dry, cracked skin and ensure hands and feet remain hydrated. Made using natural ingredients like shea butter, lemon, coconut, and peppermint oil this set will made a great birthday present or Christmas stocking suffer for mom. The carefully selected hand and footcare items come in a convenient storage tin to keep the contents safe and secure.
2.
Shiatsu Back and Neck Massager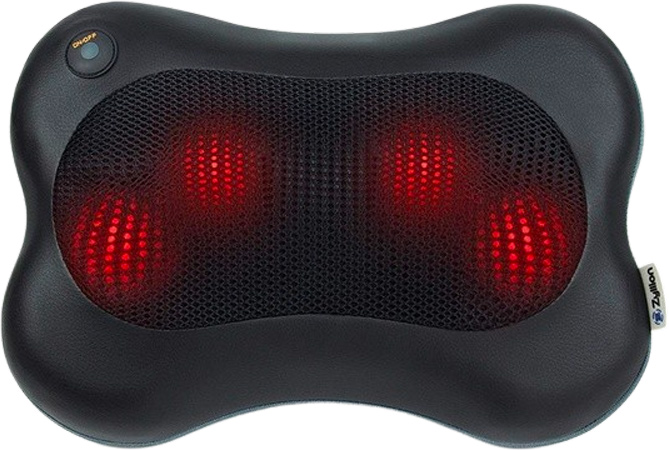 Ease tension and relax sore muscles instantly with this deep tissue massage pillow. Place the pillow at the site of aches and let the deep kneading massaging nodes relax muscles and heat the area. Can reduce stress and fatigue and relieve muscle soreness that's caused by workouts or vigorous activity. Comes with an AC and a car adapter so the pillow can be used anywhere whether at home or traveling. Designed to be portable, slip it into the handy carry bag and take it anywhere.
3.
V-Neck T Shirt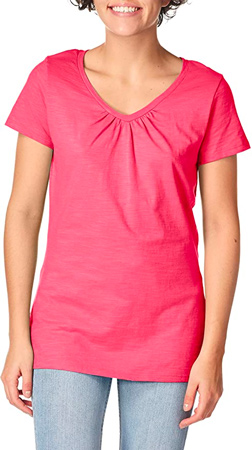 Add color to moms' wardrobe with this versatile V-neck t-shirt which can be worn with jeans, shorts, or a skirt. This t-shirt is designed in a selection of fabulous colors and will help the wearer stay cool in summer. Great for taking on holiday and can be worn for any number of casual occasions or get together. It comes in sizes from small to XXL and will fit most women. Made from soft, comfortable material this modern t-shirt is feminine and fun to wear, and as it's easy to wash, it will look like new every time its worn.
4.
Hand Painted Keepsake Box
Give mom the ideal place to keep her jewelry, trinkets, or those new baby scan pictures with this gorgeous hand-painted box from Willow. Based on an original carving the lid of the box features two women sitting face-to-face. It would make an ideal gift from a mother to a daughter, or for close a friend who is about to become a mother. The box is easy to clean and made from solid resin and it will look fantastic displayed on any desk or bookcase shelf. Give the gift of love and friendship with this delightful square box.
5.
Bamboo Thermos and Tea Infuser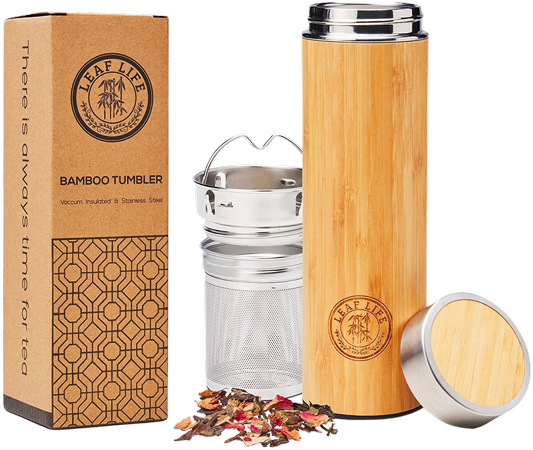 If mom enjoys a nice cup of tea or coffee then help her to keep drinks fresh and warm with a handy bamboo thermos. Includes a loose-leaf tea strainer and a coffee grinder to perfectly brew hot and cold drinks. The hyper insulated container is double-walled and will keep liquids hot all day. Made from organic bamboo and non-toxic materials the flask is an earth friendly gift choice that is completely BPA and lead-free. It will make a great gift idea for busy moms that want to enjoy their drinks on the go.
6.
Ladies Analogue Watch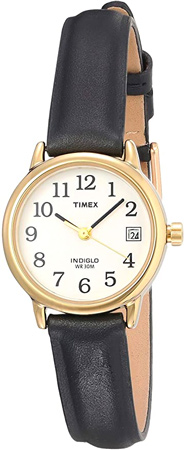 Give mom a gift she can wear and look at everyday with this stylish analogue watch. The easy-to-read dial features large numbers and a window to display the current date. The watch dial is Indigo illuminated for easy reading in low-light, and encased in a luxurious brass case. The leather strap will keep the watch securely on the wrist and this timepiece will make an ideal present for any birthday or Mother's Day. Water resistant up to 30 meters the watch can be worn on vacation or every day for the office.
7.
Wine Tote Bag
For moms who enjoy a glass of wine, this tote back will be the perfect companion. Great for outdoor use and picnics, this stylish and durable bag can hold two bottles of wine or champagne. It includes additional storage for food or other items and two insulated stainless steel wine cups. Use it for days at the beach or take along to tailgating events to keep drinks cool and fresh. Portable and easy to carry with an adjustable shoulder and carrying handle.
8.
Retro Tassel Cape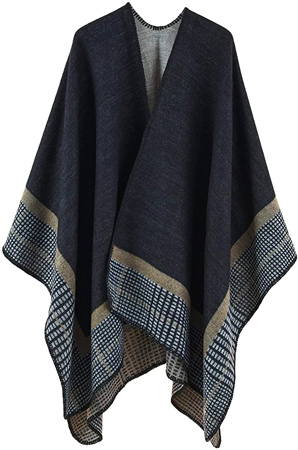 Bring mom a touch of modern retro with this vintage style tassel cape. This poncho has been made with rich colors and features a contemporary design. Choose from different ones and pick moms favorite color for a wardrobe accessory she can wear every day. Perfect for casual wear or can be used to retain heat at outdoor events, this flowing shawl is stunning and versatile. Take it when traveling, or use it at home to wrap up on the couch while watching TV.
9.
Swarovski Tennis Bracelet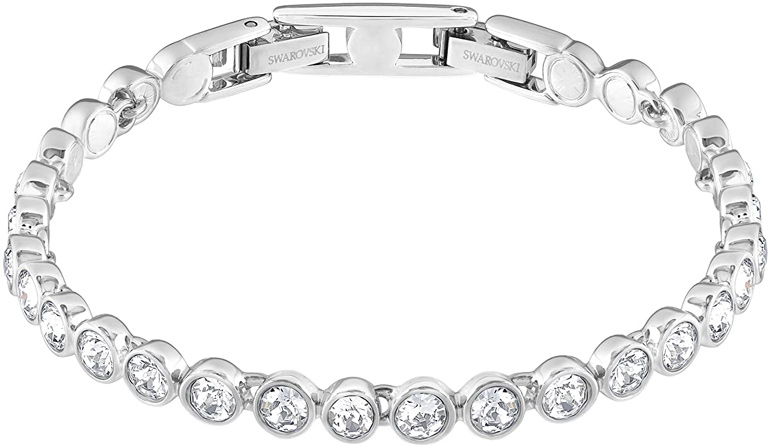 Give a gift that is a timeless classic with this luxury sparkling tennis bracelet. Vivid and eye-catching the bracelet features glittering crystals that run the entire length of the chain. A secure clasp will hold the bracelet safely in place for worry-free wear and the rhodium plating adds a touch of glamor. Includes an extender chain to customize the bracelet size and can be worn on formal occasions or for daily casual wear. This bracelet will make a delightful gift for moms, or moms to be and will last for years into the future.
10.
Assorted Chocolate Box
Indulge her sweet tooth with this decadent chocolate box from Lindt. Packed full of luxury chocolates and includes flavors like Tiramisu and Crème Brulee from master chocolatiers. Crafted with attention to detail and high-quality fillings these assorted chocolate flavors will make a sumptuous and tasty treat for mom. The beautiful gift packaging adds a touch of elegance and these chocolates will make a fantastic birthday gift which can be shared or enjoyed alone.
11.
Infinity Love Heart Pendant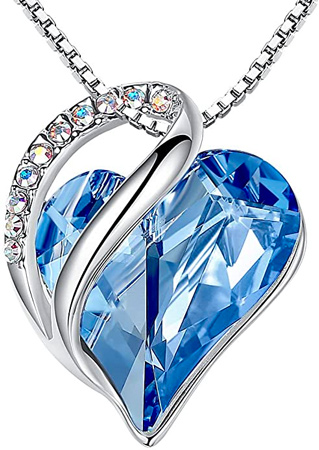 Create a gift that's made just for mom with this infinity heart and birthstone pendant. The silver-outlined pendant features a heart shaped crystal and is highlighted with sparkling white rhinestone details. Make it unique by selecting moms birth month and customizing the necklace with the corresponding pendant. Comes with an 18-inch chain and includes a lobster claw clasp for secure fastening. This necklace would make a lovely gift from sons or daughters to their mother.
12.
Glass Flower Tea Mug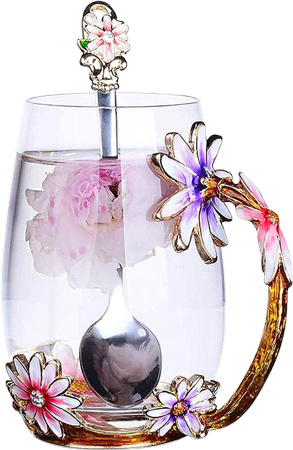 Enjoy hot beverages in style with this unique glass mug. Ornately styled to include flowers and other details, this mug is lead free and the glass will not discolor with use. It will make a lovely gift for any mother and will be a reminder each time drinks are served. Use the glass flower mug from hot and cold drinks such as tea, coffee, juice, or lemonade. Comes with an elegant, handcrafted matching spoon.
13.
Slip On Slippers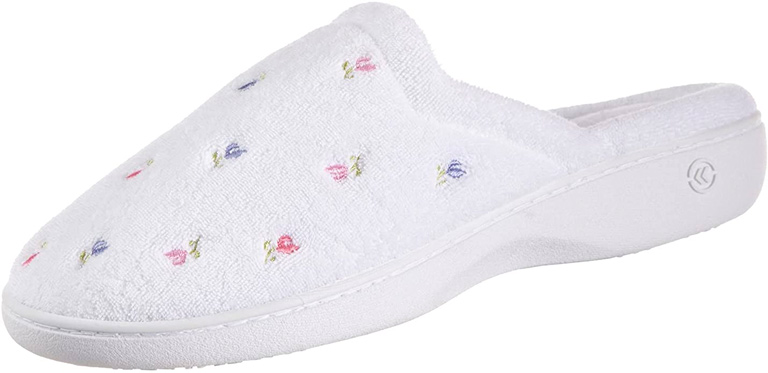 Keep the circulation moving and make sure feet stay warm in the winter with these cozy terry slippers. Featuring a soft inner sole, a built-in arch support and extra stability to keep feet comfortable, these slippers can help to soothe tired feet. The memory foam cushioning absorbs impact, and the sturdy outer sole makes the slippers durable and hardwearing. Easy to slip on and off and come in most women's sizes. Choose from a selection of colors and plain or patterned material to suit mom's taste.
14.
Spa Gift Basket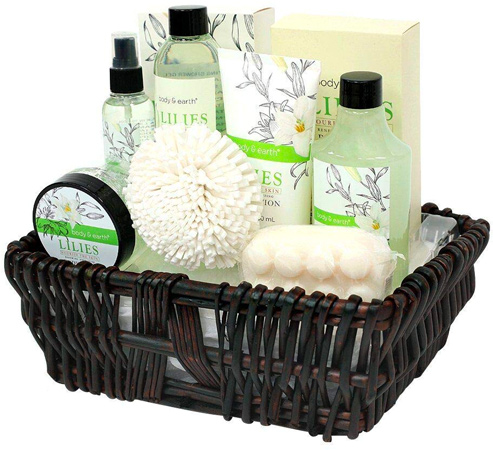 Help her to create a luxury spa experience at home with toiletries infused with essential oils and natural fragrances. This delightful gift basket is packed with bath and shower accessories that will turn any bathroom into a luxurious spa escape. Contains shower gel, body scrub, and bath salts that include vitamins and minerals to keep skin soft and fresh. Pamper mom like she deserves, and send her this basket as a thoughtful gift that's just for her. When the contents have been used, the basket can be used to store make up, perfume, or trinkets.
15.
Ultra-Bright Magnifier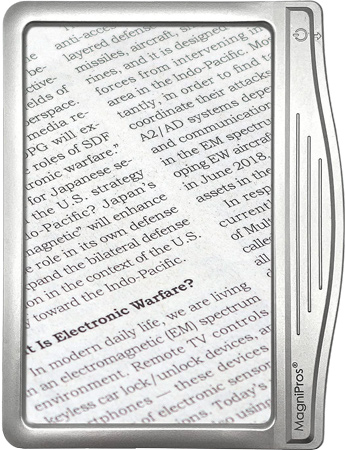 Make books and newspapers easy to read with this ultra-bright magnifier. Expands text and print up to three times the actual size, and illuminates books and papers with LED lights. Great for reading small print and medicine bottles, this magnifier can be taken when traveling and is handy for use around the house. Small enough to slip into a bag and features a lightweight and ergonomic design. Brightness level can be adjusted with a dimmable switch and there is a large clear viewing area to make reading as easy as possible.
16.
Stud Earrings Set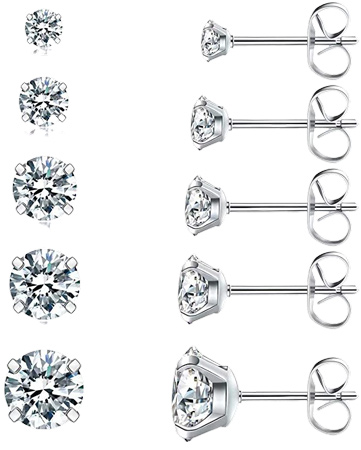 These sparkling cubic zirconia earrings feature multiple different sizes and make a fabulous fashion accessory. Hypoallergenic and made from shining stainless steel these glamorous earrings will add a touch of sparkle to any outfit. The butterfly clasp will keep earrings safely in place until they need to be removed, and as they are safe for sensitive skin, they can be worn daily. Choose from white, yellow, or rose gold and make mom a lovely present for Mother's Day, new moms to be, or her birthday.
17.
Adjustable Laptop Table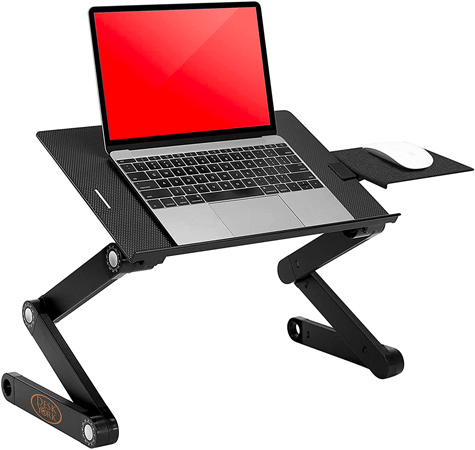 For moms that use their laptop regularly or work from home, this desk will be the ultimate accessory. Adjustable legs allow for comfortable positioning so laptops can be used without strain or over-reaching. Includes built-in cooling fans to keep temperature regulated and an included mouse pad. Can be used at a table or while sitting in bed to accurately position the laptop and relieve neck pain and shoulder stress. Collapse the legs and fold the table flat when not needed for easy storage.
18.
Michael Kors Sunglasses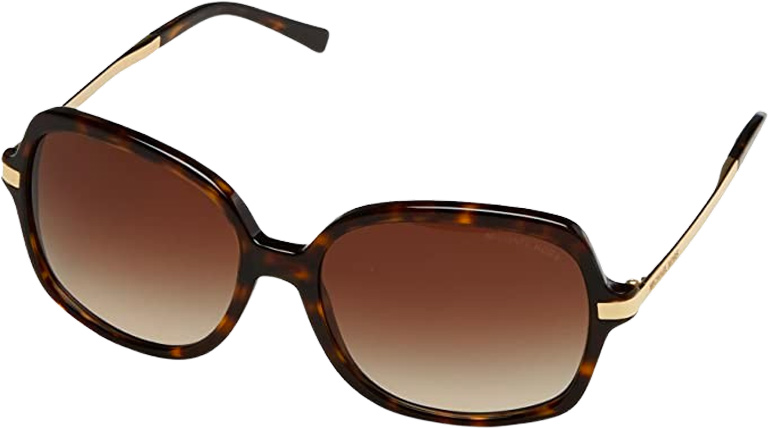 Give mom a touch of glamor and make her look like a movie star with these stylish designer sunglasses. Oversized lenses protect the eyes and add a touch of mystery to whoever wears the glasses. Ideal for lounging by the pool or wearing on sunny days, these glasses will protect the eyes from harmful sunrays and are covered with a UV protective coating. The end pieces and temples are finished in shining gold to make the sunglasses look even more elegant.
19.
Aromatherapy Shower Steamers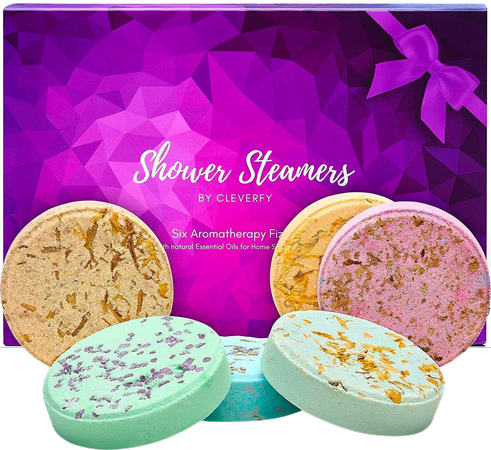 Containing tantalizing smells such as eucalyptus, grapefruit, and lavender these aromatherapy shower steamers will turn shower time into a therapeutic experience. Just drop one on the floor of the shower and enjoy as it releases fragrant scents into the air. Different scents and essential oils will work together to relax or invigorate so you step out of the shower feeling relaxed or refreshed. A great alternative to bath bombs these shower steamers come in a box of six and will make a unique gift for mom.
20.
Night Before Christmas Socks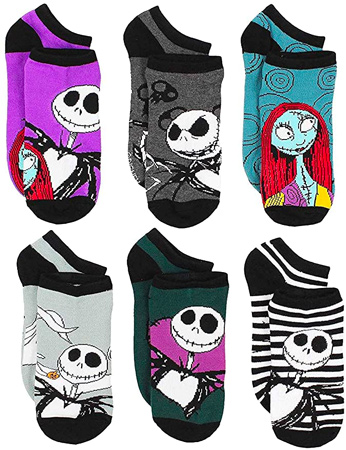 If mom is a Disney fan, then these socks will make a fun and original gift. Featuring the characters from the classic animated movie The Night Before Christmas, these socks are colorful and fun to wear. Rib knit cuffs and reinforced heels and toes mean these socks are durable and comfortable to wear. Help mom show off her true personality with these lighthearted and fun socks.
21.
Cookbook Stand and Chopping Board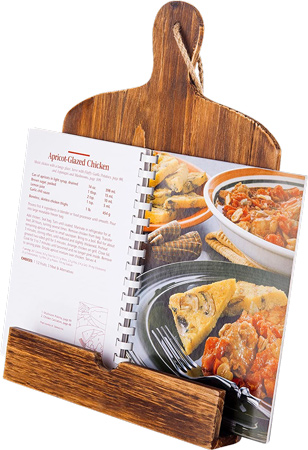 Moms that like to cook will love using this versatile cookbook stand that also doubles as a chopping board. Designed from natural wood this board has a natural glazed finished and a kickstand rest to securely hold recipe books. It can be hung on the wall from its rope hanger as a decoration or for storage. Alternatively, it can be stood on the kitchen counter ready for use and is ideal for keeping hands free. Lay it flat and use it as a cutting board to prepare meat or vegetables for cooking.
22.
Journal Gift Set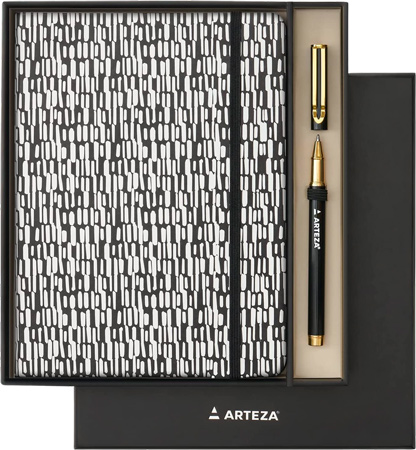 Help mom to stay organized with a place to keep all of her important lists and notes. This journal set comes with a notebook and black ink pen for writing down thoughts and reminders. Smooth paper makes writing easy and the pen is finely balanced for a superior writing experience. The notebook features a contemporary black and white design and is the perfect size to carry in a bag or briefcase. The set comes in a lovely presentation box and will make a stylish gift for mom.
23.
Women's Leather Gloves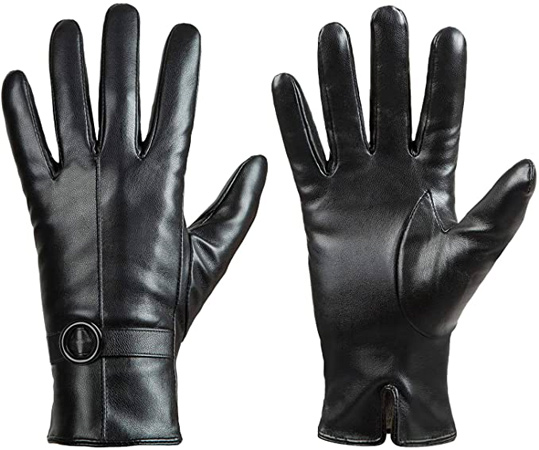 Keep hands warm and dry while driving, texting, or when simply out walking with these lambskin leather gloves. Lined with pure cashmere the gloves will protect against cold weather and keep icy winds at bay. PU leather is durable and easy to clean and these gloves will work for texting and cell phones without having to be removed. The snug design ensures a perfect fit to keep the heat in and the cold out, and these gloves will make a stylish addition to any winter wardrobe.
24.
Vera Bradley Rolling Suitcase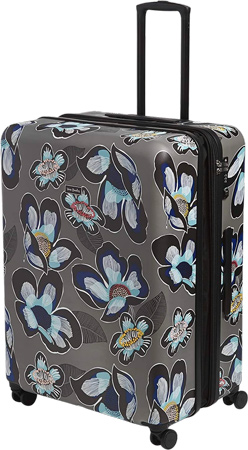 Travel in style with this modern Vera Bradley rolling suitcase. Perfect for easy airport access this suitcase comes with attached wheels to help it roll smoothly along. The hard-shell outer will protect clothes and delicate items from damage and the interior contains useful storage pockets and mesh overlays to keep everything safe and secure. A retractable handle means the case can be picked up and moved easily and the head turning case pattern will be great for moms who are young at heart.
25.
Lighted Makeup Mirror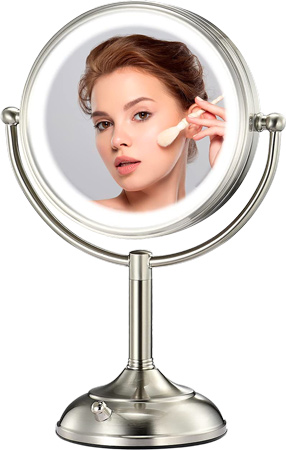 This lighted LED mirror makes applying makeup or performing beauty routines a breeze. Bright LED lights illuminate the mirror creating maximum visibility for detailed work. The stable stand keeps the mirror at eye-level but it can be removed for handheld use as needed. It can also be used as a desk light or as a night light to cast a glow across the room. Get a perfect makeup look by flipping the double mirror over to use different magnifications strengths, and take it away when traveling or on camping trips.
26.
Women's Lightweight Robe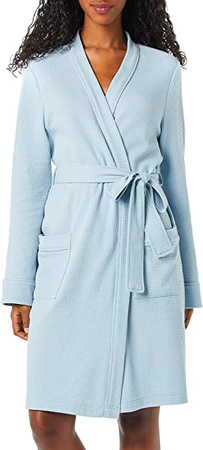 Keep it cool and casual with this easy to wear, lightweight cotton robe. Great to throw on over pajamas or a nightshirt, and can be worn around the house. The robe is comfortable and made from soft pure cotton with two large front pockets for carrying essential items. Use it as loungewear, take it on vacation, or wear it at the spa. Comes in a range of stylish colors and will make a comfortable and stylish birthday present or a gift for Mother's Day.
27.
Hair Care Set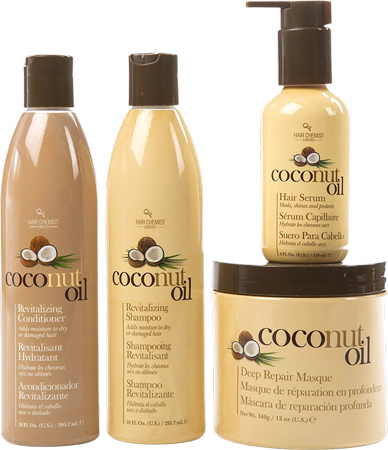 Restore and revitalize mom's hair and return her lustrous locks with nourishing coconut oil. This set can be used to perform important hair repair and return strength and shine. Uses healthy nutrients to improve hair follicles and roots while reducing hair breakage. Includes a deep hair repair mask, shampoo, conditioner and hair serum to bring all the essential health and goodness back to hair and scalp.
28.
Garden Tool Set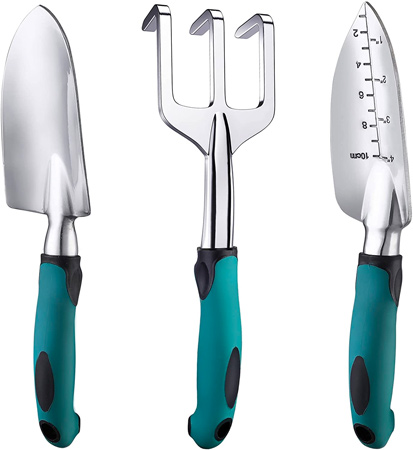 Moms who enjoy spending time in the garden weeding and planting will enjoy using these heavy-duty gardening tools. Designed to be strong and durable with comfort grip handles these tools will prevent chafing and blisters. Ideal for working in the greenhouse, or aerating and loosening soil, these garden tools are crafted from sturdy, rust resistant aluminum that will not easily snap or bend under pressure. The tools can be hung up for storage when not in use, and will make a great gift for any mom who loves to garden.