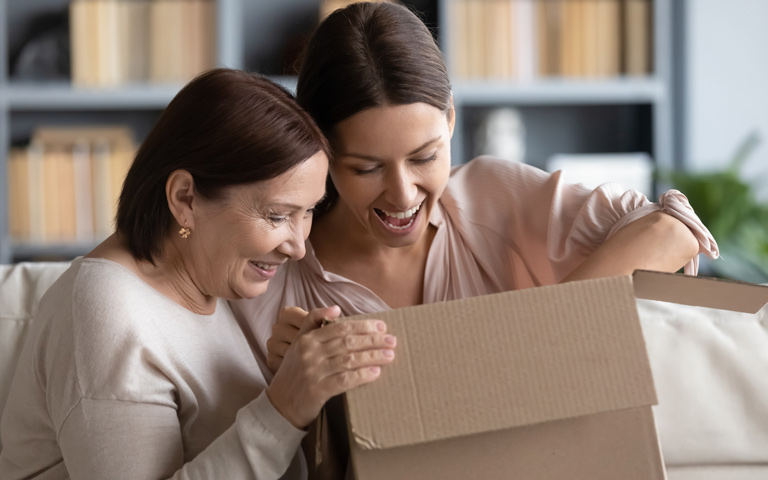 Show your daughter-in-law how she is part of the family with a thoughtful present or an appreciate keepsake that she can use. If your daughter-in-law enjoys playing sport or has a favorite hobby them there are lots of items to choose from. Find he something she car wear, or get a her a delightful bath gift set that she can enjoy or pamper. For ladies who enjoy cooking something that can be used in the kitchen will be lovely. Jewelry gifts are always a good idea, so a special watch or earrings that can be worn to match an evening outfit, or for everyday wear will be perfect.
1.
Sherpa Throw Blanket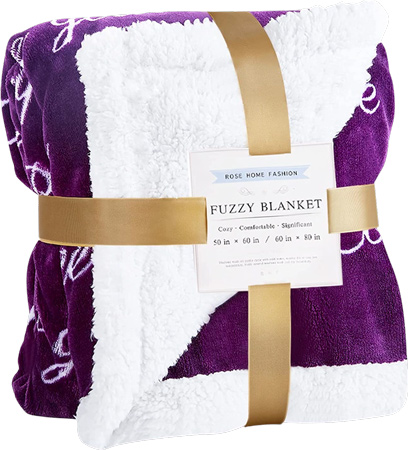 Stay warm and toasty with this soft and comfortable sherpa throw blanket. It will make a great daughter-in-law gift that will keep drafts at bay and help to maintain body heat on chilly days. It can be kept on the couch or bed and used to wrap up when reading or watching TV. Or it can be kept in the car as an extra blanket for the kids when going on long trips.
2.
Vintage Embroidered Backpack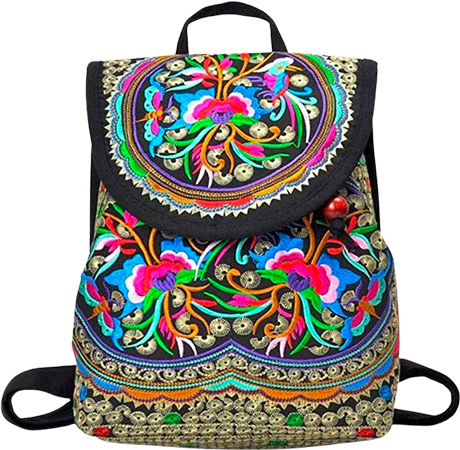 Make a statement with this ornately embroidered backpack. Bright and attractive threads of color are woven together to create a tapestry effect and the bag is ideal for carry essential items. Throw in a water bottle and a towel and use it for the gym, or stash your cellphone and keys and use it for the office. A large buckle fastening keeps everything safe and secure until needed.
3.
Lightweight Novelty Socks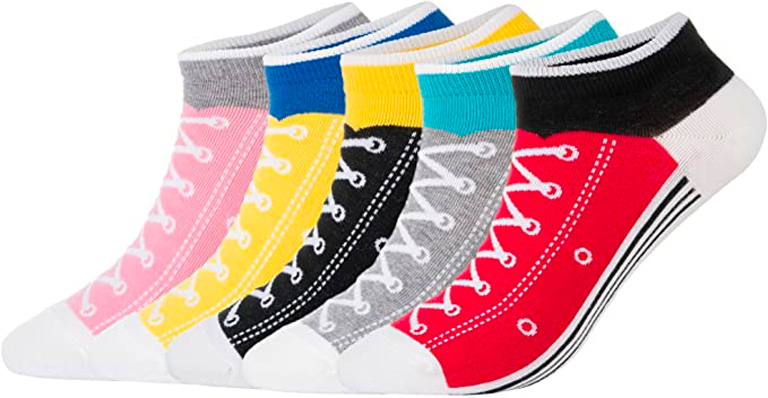 Give her a laugh with the unique novelty socks. Designed to look just like a sports sneaker and lightweight to wear, these socks are ideal for indoor wear or for outdoor activities. Breathable fabric keeps feet dry and odor free and they can be work under sneakers for jogging or tennis. They will make a fun and amusing birthday or Christmas present for your daughter-in-law.
4.
Rose Gold Sunglasses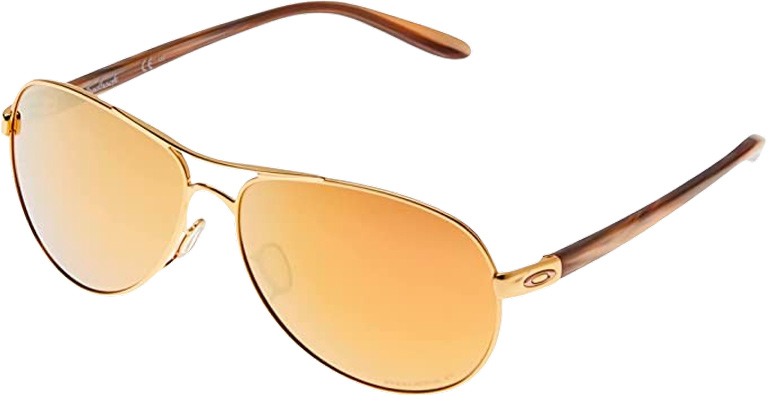 Bring a touch of fashionable glamor with these stunning rose gold sunglasses. Made by Ray-Ban and styled in the popular aviator shape, these glasses will be perfect to wear when lounging by the pool on vacation, or when driving the car at home. Shaded polarized lenses keep distracting glare and harmful sun rays to a minimum and the glasses look amazing with any outfit.
5.
Sketchers Slippers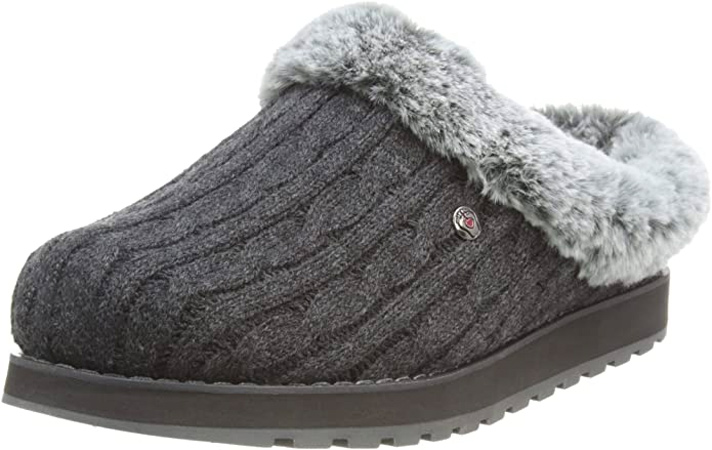 Feet will never be cold again when wearing these super warm and fully lined memory foam slippers. Pop them on while in the house and enjoy walking around while feet and toes are protected from cold floors. Easy to slip on and off with a tough rubber sole. The memory foam interior will provide support and comfort every time the slippers are put on.
6.
Columbia Fleece Jacket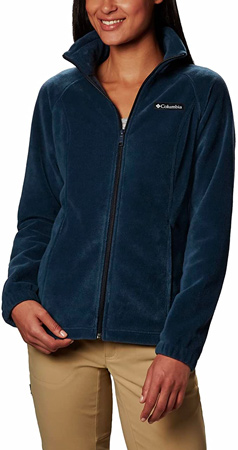 Look cool and trendy with this modern fleece jacket. If your daughter-in-law enjoys walking or hiking then this durable fleece will be fantastic as an extra layer beneath a waterproof jacket or to wear as a top layer on warmer days. The two side pockets secure with a zip fastening and will keep keys, phone, and money safe. Use it for casual wear or when playing a round of golf.
7.
Crystal Watch and Bracelet Set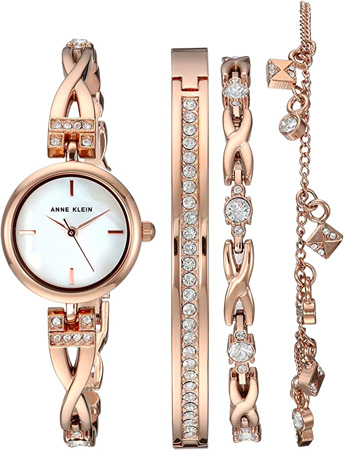 This lovely watch and bracelet set will be a fabulous gift to give to any daughter-in-law. The set can be worn in a number of versatile combinations or the watch and bracelets may be worn individually as suits. The gold tone bands are inset with glittering clear crystals which add a touch of sparkle and glitz and the entire set comes in a gorgeous cream gift box.
8.
Vera Wang Perfume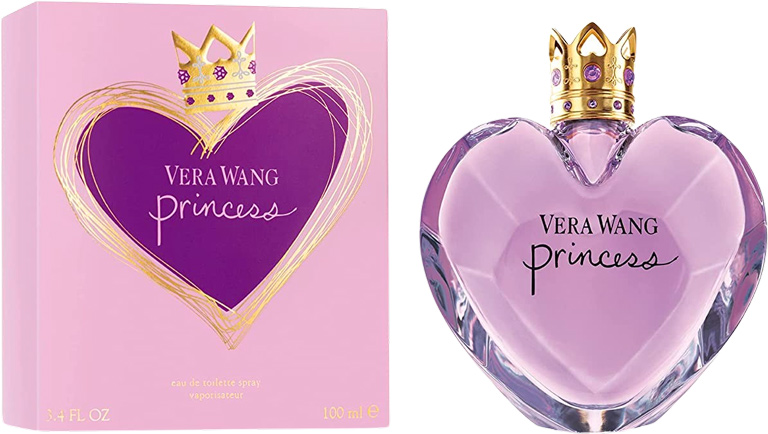 Your daughter-in-law will love this fruity floral scent from famous fashion designer, Vera Wang. Give it as a birthday present, or as a gift for any other special occasion. The elegant and subtle perfume contains notes of vanilla and amber, and the crystal purple heart shaped bottle will look fantastic when displayed on any night stand or dressing table. Wear it on nights out or daily to the office and feel fragrant and glamorous.
9.
Burt's Bees Gift Set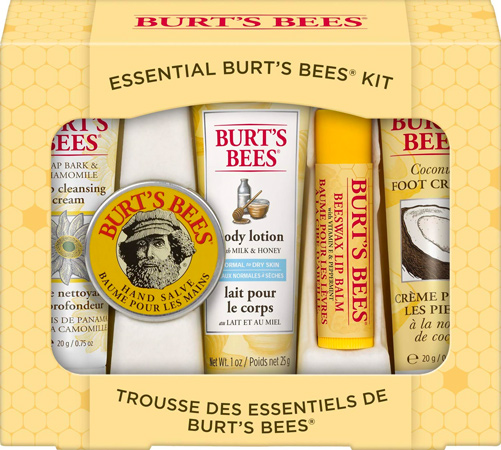 Feet and hands will be sure to remain in tip-top condition with this pampering gift set from Burt's Bees. The set contains hand salve, foot balm, and body lotion all made from rich natural beeswax. Get rid of dry or cracked skin and keep hands and feet supple and moisturized. Contains enriching ingredients like Vitamin E and oils to keep skin soft and fully hydrated and will make a great daughter-in-law present.
10.
Fruit Infuser Water Bottle

Have fresh and flavorful water on the go with this infuser bottle. Pack the internal chamber with delicious fruit and make water tasty and exciting. This will make a perfect gift for a daughter-in-law who likes to go to the gym, or needs to maintain their water intake throughout the day. Durable and easy to clean, refill the bottle and take it anywhere. Great for taking to the office or for use at home.
11.
Lighted Vanity Mirror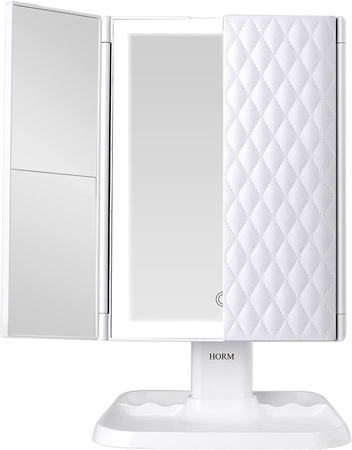 This lighted vanity mirror is great for doing new hairstyles or applying makeup. It folds out into three separate sections and includes powerful mirrors that have different magnification strengths for close up views and detailed work. The LED strip light keeps everything illuminated and easy to see, and the mirror can be folded flat when not in use. See how make up looks in different lighting like warm, cold, and natural light so makeup can be applied perfectly for all situations.
12.
Leatherbound Journal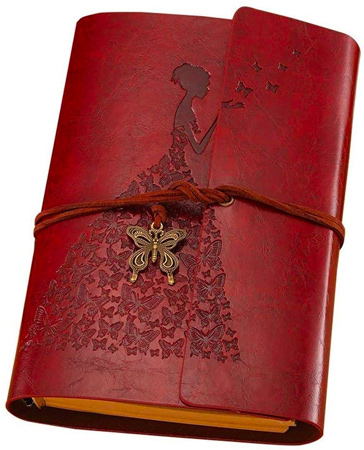 Daughter-in-law's who enjoy writing, journaling, or sketching will be able to make full use of this elegant leatherbound journal. The blank pages are ideal for jotting down notes or drawing quick sketches and the spiral bindings make them easy to turn. Leather ties keep the notebook safely sealed and a metal butterfly charm adds the finishing touch.
13.
Bedside Touch Lamp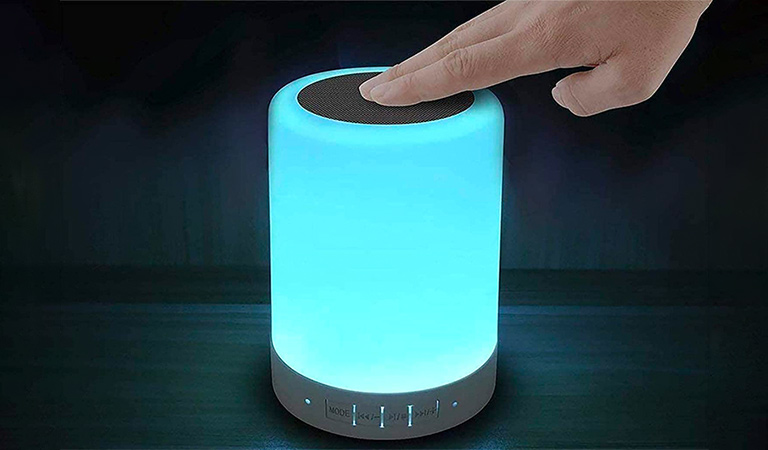 Make the bedroom calm and peaceful and promote better sleep with this versatile LED nightlight. It responds to touch so you can brighten and dim, or choose your preferred color. A handy built-in speaker means that you can connect a mobile device to play tunes or ambient sounds to soothe you into a gentle slumber.
14.
Moisturizing Bath Bombs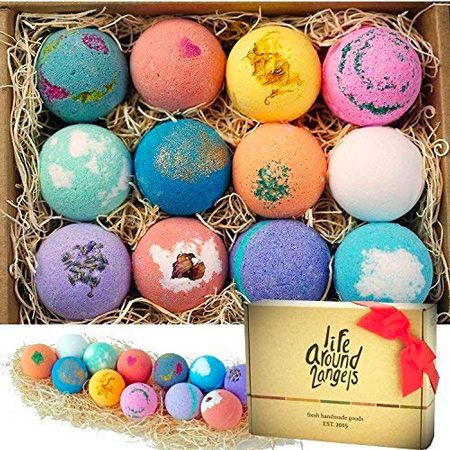 These colorful bath bombs are a great birthday gift or Christmas stocking filler for a daughter-in-law and will make a luxurious bath time treat. Each bath bomb is made using hydrating cocoa or shea butter for maximum moisturization and will turn bath time into a therapeutic spa experience. Just drop one of the bath bombs into the tub and watch it fizz as it releases its ingredients into the warm water. Great for dry and normal skin they can help to rehydrate and repair dry or rough skin.
15.
Inkless Art Board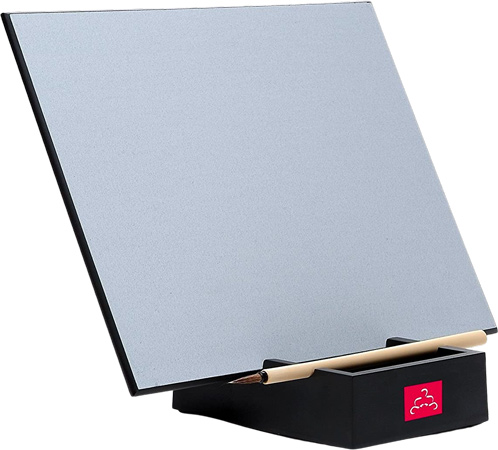 Start the day the mindful way with this Buddha art board. Practice the art of letting go or use it for meditative purposed with the soft bamboo brush. Draw patterns and shapes and watch them fade away as they evaporate into thin air. Create images with a brushed ink look and enjoy creating new symbols and icons. Simply fill the stand with water, dip in the brush, and draw whatever you like, or experiment with different designs. Wait a few seconds and then start all over again with a fresh, clean, surface.
16.
Leather Wrist Bag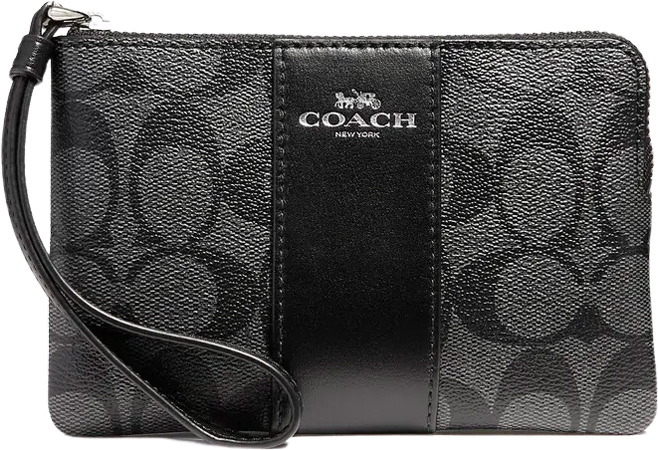 This small leather and canvas gift bag from Coach will be a thoughtful gift for your daughter-in-law. Its small size makes it ideal for using on a night out to carry items like a phone, lipstick, or cash. The zip closure keeps everything tucked inside and the included wrist strap means that the bag can be carried easily and safely. Use it for nights out, concerts, and events and make sure your things stay safely with you.
17.
Bath Body Mat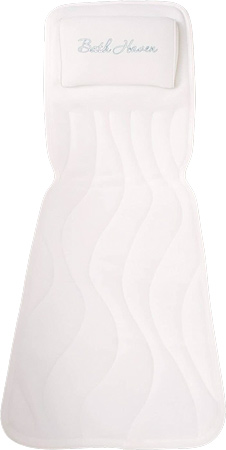 Enjoy full relaxation with this body length bath tub pillow. Designed to cover the bottom of the tub, the quilted air pillow provides a soft, padded surface for extended bathing. Take the pressure off the back, neck, and shoulders and put your head back on the included padded pillow as you sink into the warm water. Suction cups prevent the mat from moving or sliding and the bath mat can be easily hung up to dry after use using its attached hook. Give it as a gift to your daughter-in-law and help her to relax and luxuriate when soaking in the tub.
18.
Reusable Tote Bag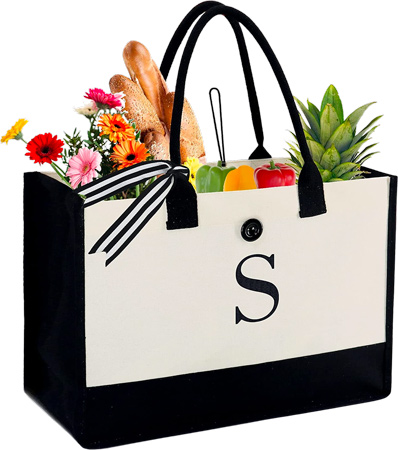 This bag is great for shopping or days out at the beach. It will make a stylish and thoughtful gift for your daughter-in-law and will make a chic bag to take anywhere. Made from durable canvas it is large enough to hold all kinds of items from a laptop to a gym towel and the monochromatic colors means that it will match any outfit. The natural cotton can be cleaned easily by hand washing and the bag can be used over and over again to transport groceries or carry essentials.
19.
Workout Tank Tops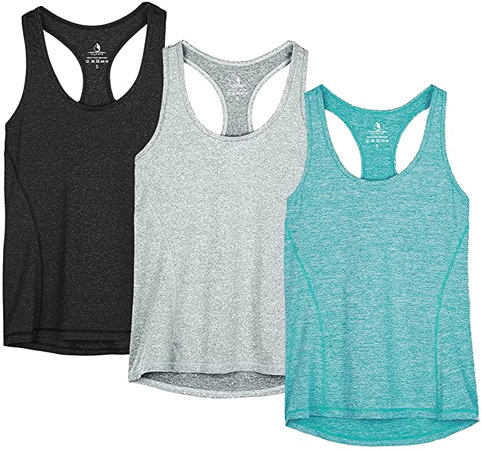 Pull on one of these tops for your next yoga class or wear one to a fitness session to keep cool and comfortable while working out. The sleeveless baggy design helps with temperature control and the racer back style keeps movement flowing and easy. Perfect for running or fitness sessions these tops will be a useful gift for any daughter-in-law that likes to keep fit. They can be easily cleaned in the washing machine and will come up like new every time.
20.
Bluetooth Sleep Band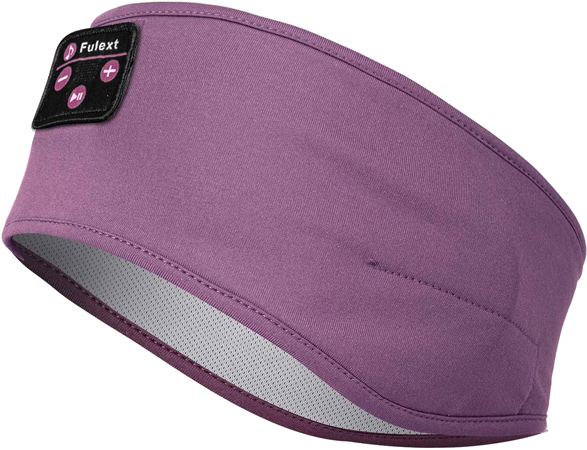 This versatile headband can be used while running, playing sports, or when sleeping. Pop it on and enjoy listening to your favorite tunes with the built in Bluetooth headphones. Wear it when traveling to listen to music or podcasts from your mobile device, or block out noise and distractions when trying to sleep. The high elasticity keeps the band in place and moisture wicking material keeps the head cool and dry. The band is light and comfortable to wear and can be rolled up to carry in a rucksack or travel bag.
21.
Wooden Art Set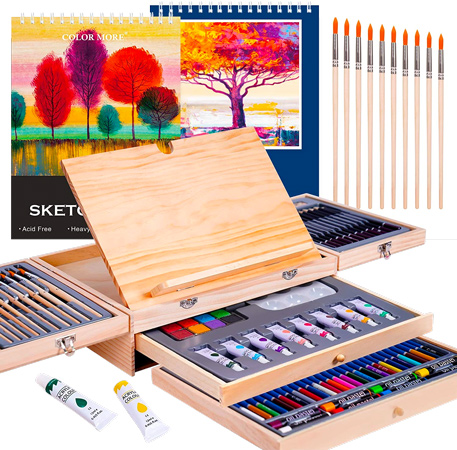 Painters and artists will love this wooden art set and it will be a super gift for any creative daughter-in-law who wants to bring out their inner Michaelangelo. Packed with paints, brushes, pencils, and artists tools it contains everything needed to draw, experiment, or create a masterpiece. Draw a charcoal picture or design a stunning watercolor on the included artists pads. A wooden easel is included to hold everything steady as you work in your choice of medium.
22.
Ponytail Baseball Hat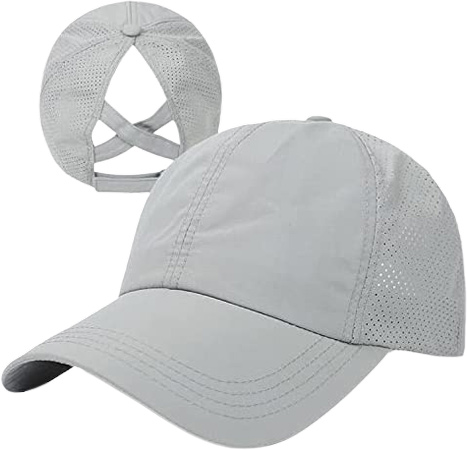 Keep long hair tucked away safely when running or playing sports with this stylish baseball hat. The cap features a crisscross design at the back to neatly hold ponytails and high hair buns out of the way. The cap is lightweight and breathable, and it can be used at sports events, concerts, or simply for casual wear. Choose from a stunning range of colors and make and excellent gift for outdoor activities like cycling or hiking.
23.
Unbreakable Wine Glasses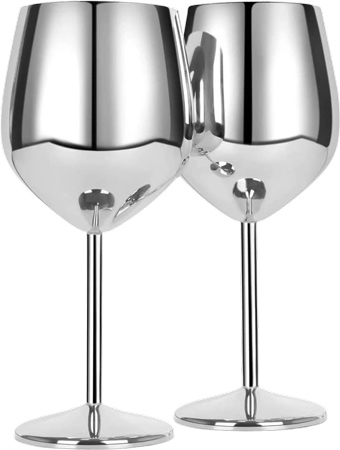 If your daughter-in-law enjoys the occasional drop of wine then these tough stainless-steel glasses will last forever. Durable yet stylish these glasses can be used indoor or outdoor and are completely shatterproof and BPA free. Use them for sipping a fruity red or even holding juice or water. The large lightweight glasses feel cool and comfortable in the hand and have no risk of chipping or cracking.
24.
Sculpted Keepsake Box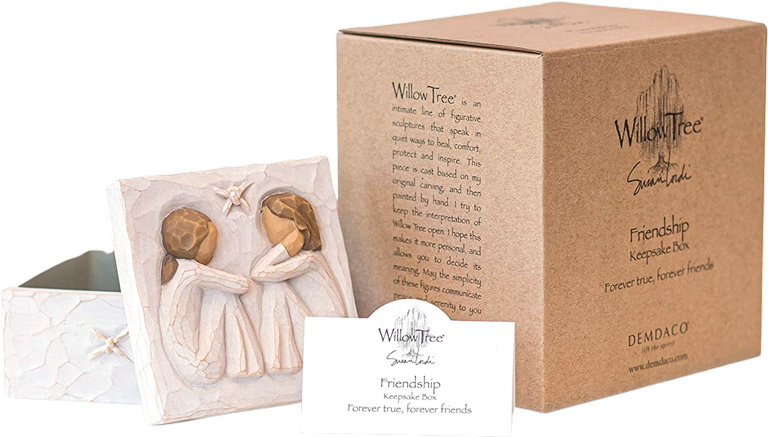 Show your daughter-in-law that she is a friend too with this delightful keepsake friendship box. The design is based on a hand carving and the box can be used to store jewelry, valuables, and other trinkets. Made from durable resin it will make a sweet and heartfelt gift that will be ideal as a birthday present or as a gift for any other special occasion. Keep it on a coffee table or display it on a nightstand as a heartfelt reminder of friendship.
25.
Japanese Tea Set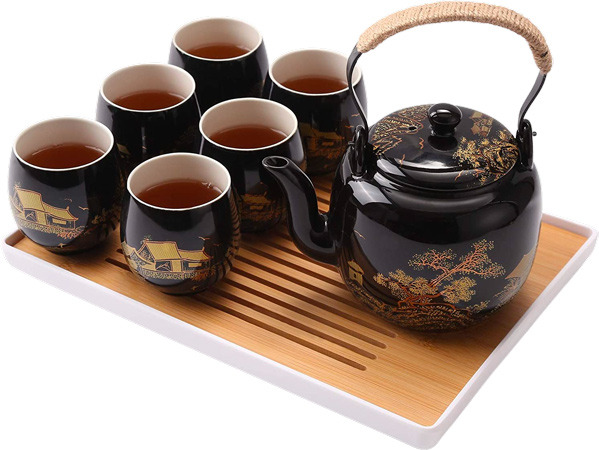 Enjoy tea in true Japanese style with this tasteful set. It includes a teapot for brewing your favorite tea blend and six cups. A bamboo serving tray makes everything easy to carry and this set is perfect for sipping tea on the porch or using when friends come over. Each piece is embellished with a painted countryside scene and will be lovely to use or simply to keep on display in the home as a decorative display.
26.
Extra Long Gardening Gloves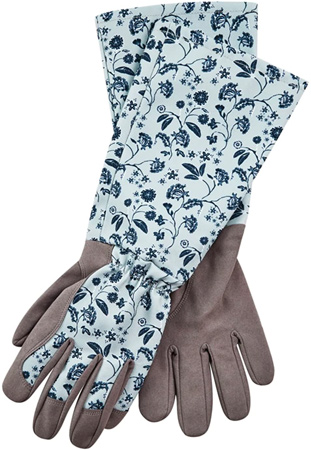 If your daughter-in-law likes to spend her days off in the garden weeding, planting, and pruning, then these gloves will help to protect her hands and arms. The extra-long sleeves cover the forearms and the tough faux leather prevents cuts and scratches while cutting or carrying plants. An attractive feminine pattern is featured on the gloves and they are fashionable as well as functional. Use them in the garden to protect skin from thorns and spiky plants.
27.
Flexible Magnifying Lamp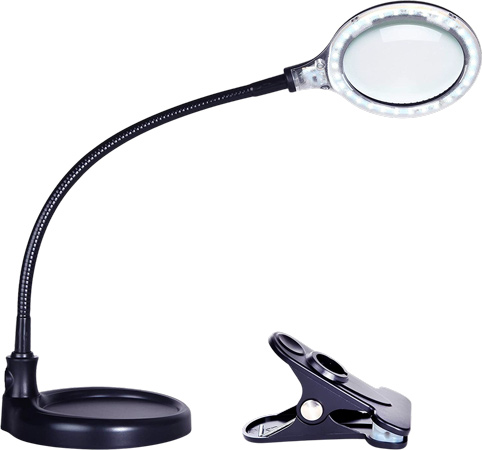 Light up dark spaces for crafters and hobbyists with this bright LED magnifying lamp. It will illuminate any area for intricate and detailed work and if your daughter-in-law likes to draw or sew then this lamp will be an ideal gift. The flexible goose neck means that the lamp can be positioned as needed and will leave both hands free to work on a design or project. It is great for working on model building or needlepoint and will make craftwork easy to complete.
28.
Travel Sewing Case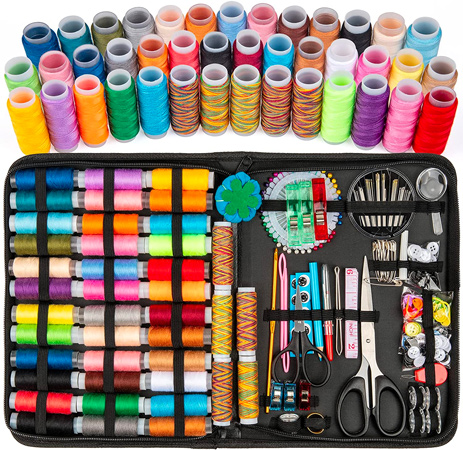 Keep this sewing kit on hand for emergency repairs and use it when traveling. Small enough to fit into a suitcase or overnight bag, this sewing kit contains everything needed for repairing a tear or sewing on a button. Thread in a variety of colorful shades and tools like scissors, tape measure, and hooks are included. The whole thing folds shut and is secured with a zippered fastening.
29.
Sicilian Tangerine Candle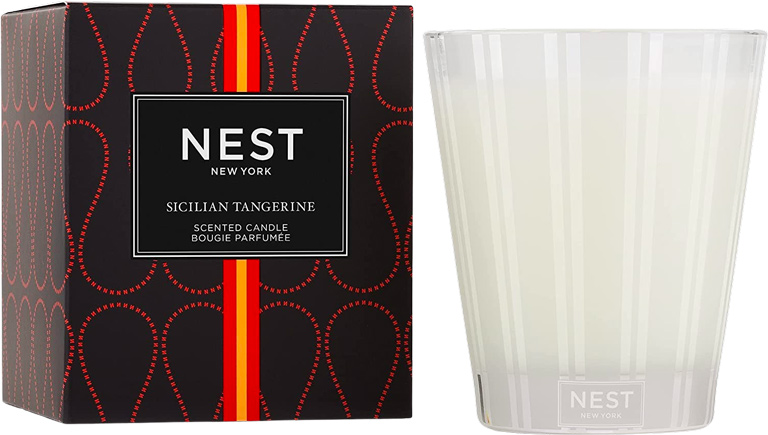 Make the home smell and look amazing with this luxurious and fragrant candle. Infused with scents of Sicilian tangerine and bergamot with notes of citrus fruits, the candle will make any room smell fruity and delightful. Use it in hallway, living room or a bathroom and enjoy the delicate fragrances as they are released into the air. The modern design of the candle means that it will match any rooms décor and will subtly blend in to the surroundings.
30.
Sterling Silver Earrings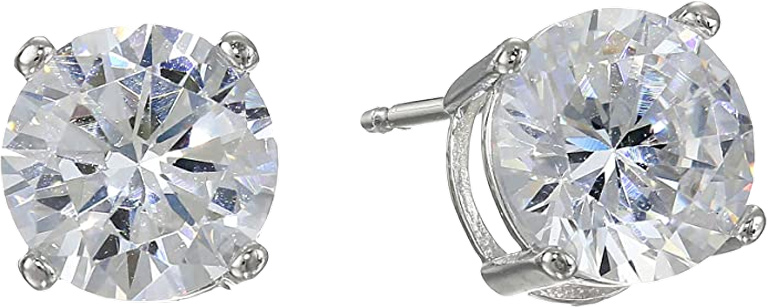 This sparkling pair of cubic zirconia stud earrings will make a lovely daughter-in-law present. The classic shape of the studs means that these earrings are suitable for day wear as well as being appropriate for evening dress. The four-prong setting holds the stones secure and an electrocoated finish means that these earrings will retain their shine and luster for a bright sparkling appearance, no matter how many times they are worn.