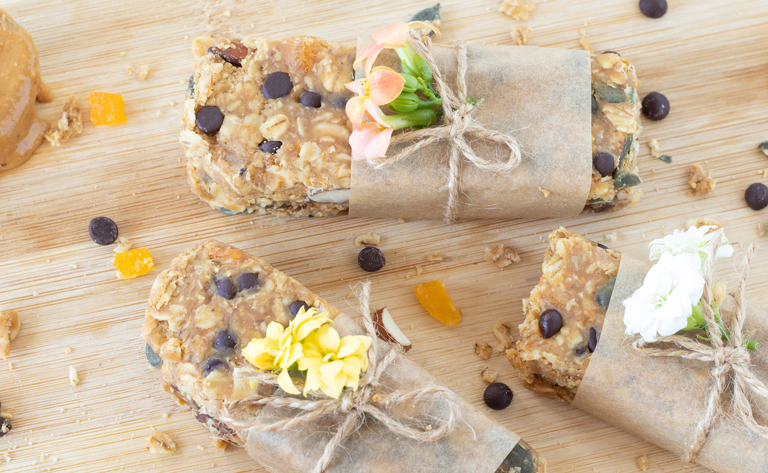 Veganism is a lifestyle that goes beyond just being a plant-based diet. It encompasses everything from what someone eats to what someone wears, even what cleaning products they use to clean their house. So if you have a vegan friend that you need to find a gift for, it might seem a little stressful to choose the right one, especially if you're not too familiar with the vegan lifestyle.
We've taken the guesswork out of what you should choose by curating this list of 17 gifts your vegan friend will love so you can be sure you'll get them something that will align with their beliefs and values. From kitchen gadgets to make vegan food alternatives to ways they can grow their own fruit and veggies from home, this list is going to make sure you find something that will support your friend's lifestyle and contribute to the vegan movement.
1.
Silicone Storage Bags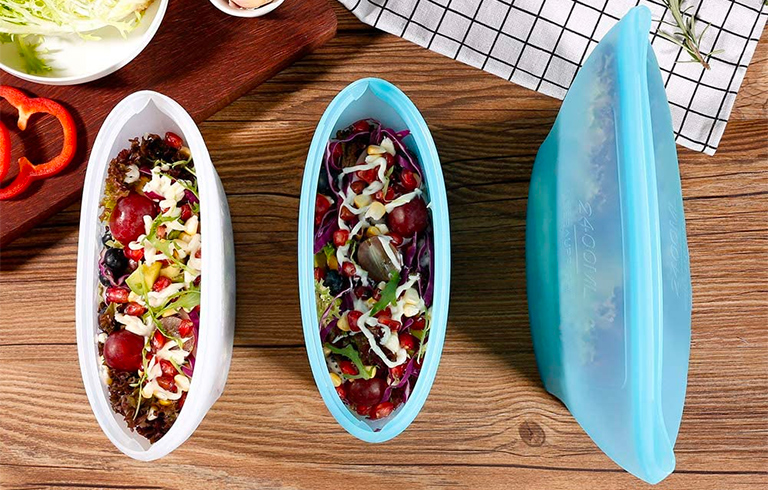 These reusable storage bags are a practical gift for your vegan friend who is always on the go. Made from food-grade silicone, these bags are non-toxic and durable, making them an excellent alternative to single-use plastic bags. Each set comes with six bags of varying sizes that can hold different types of fruits, vegetables, and snacks.
The standing design of the bags allows them to stay upright, making it easy for your friend to organize their snacks in the fridge, pantry, or even in their backpack. Not only are these bags perfect for keeping their snacks fresh for longer, but they are also ideal for meal-prepping and packing lunches.
2.
Cork Picnic Bag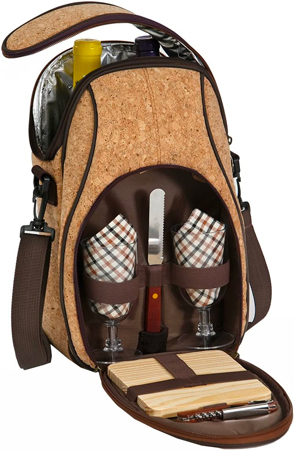 This picnic backpack would make a great gift idea if your vegan friend is the outdoorsy type. It's made of vegan-friendly cork, a natural and sustainable alternative to leather or synthetic materials. The backpack features a spacious main compartment with plenty of room for food, drinks, and other essentials. It also includes two sets of stainless steel flatware, reusable plates, and acrylic wine glasses.
The thermally insulated compartment is great for keeping food and drinks at their desired temperature and the included corkscrew and cheese board make creating the perfect cheese and wine tasting outdoors a breeze. Tell your friend to pack up the tofu and quinoa and enjoy their next delicious vegan meal out in nature.
3.
Slim Card Wallet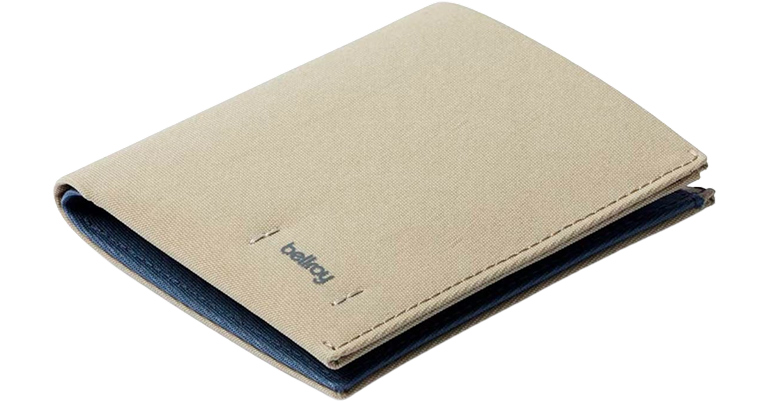 For your vegan friend that values minimalism but doesn't want to sacrifice style, this slim card wallet would make an excellent gift. Crafted from vegan-friendly and sustainably produced fabrics, it's designed to hold cards and cash without adding bulk to your friend's pocket or bag.
Despite its slim profile, the wallet can hold up to 12 cards, all of which will be guarded against identity theft with the built-in RFID-blocking protection. The wallet is available in a range of stylish colors, making it easy to find the perfect match for your friend's personal style.
4.
Natural Vegan Candle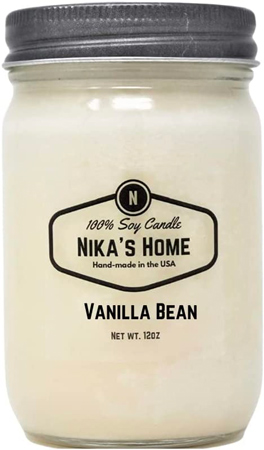 Give your vegan friend a gift that will make their home feel relaxing and smell amazing with this 100% soy wax candle by Nika's Home. When it comes to candles for vegans, they must be made completely from products that do not come from animals.
Many people don't realize that if the candle includes beeswax, a very common ingredient in natural candles, it's no longer vegan. This candle, however, is vegan-approved. It's scented with rich vanilla beans and includes no animal products. It will burn for up to 60 hours so your friend will have many nights of enjoyment from this great gift.
5.
Unisex Salad Socks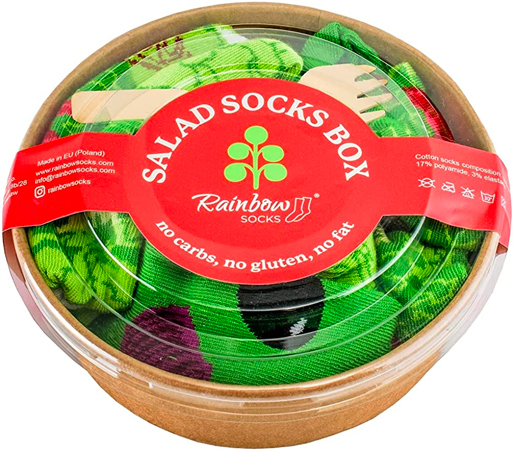 Your vegan friend is obviously no stranger to salads, but this unique gift is unlike any salad they've had before. This pair of fun socks are designed and packaged to look like a greek salad. The socks, which are made of soft, high-quality combed cotton, are covered in colorful designs of olives, feta, cucumber, tomatoes and onions.
They're packaged in a 100% recyclable container that looks like a to-go salad bowl from a deli or restaurant. Not only will your friend have a stylish pair of socks to wear, they'll also be impressed with the clever design of this cool gift.
6.
Indoor Herb Grower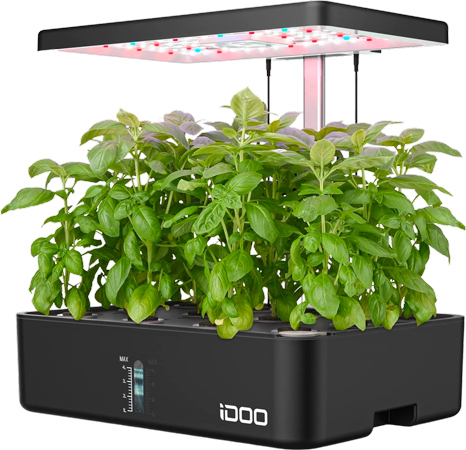 Here's a gift idea that any vegan is going to be ecstatic about. What vegan wouldn't want fresh herbs and vegetables grown right in their kitchen? This hydroponic grow system by iDoo is designed to provide optimal growing conditions, allowing their favorite plants to thrive year-round regardless of the weather.
The LED lights provide the necessary spectrum and intensity required for plant growth while the water pump ensures the plants receive the right amount of water and nutrients. Your friend can grow 12 plants at the same time, either all the same or a mix and match of vegetables and herbs. From stem to sauté pan. It doesn't get any fresher than that.
7.
Wall Mounted Garden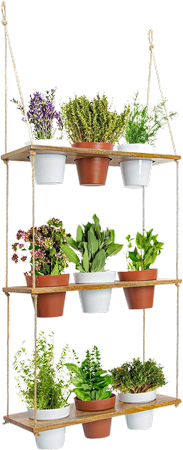 For a decorative and fun way to grow herbs and small vegetable plants, this hanging planter is perfect to give to your vegan friend. The planter is designed with three floating shelves that are suspended between a natural rope frame. Each shelf holds three terra-cotta planters that are secured in place in the recessed cutouts.
This would be a great way to grow a vertical tomato garden, propagate plant cuttings, or grow edible flowers to add a decorative twist to their favorite vegan recipes. It can be used both indoors and outdoors but would make a particularly cool decorative statement hanging in front of a kitchen window. It's a piece of functional decor that will keep your friend fed with the freshest vegetables and herbs all year long.
8.
Ice Cream Maker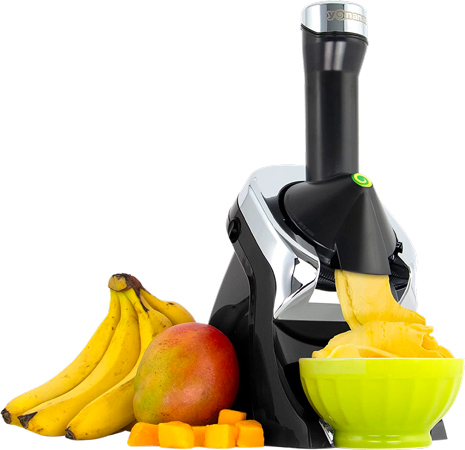 Looking for a gift for your vegan friend that loves ice cream? This ice cream maker by Yonanas would be the perfect gift for them. This innovative machine makes delicious, dairy-free frozen treats in seconds, without any added sugars or preservatives.
Now your friend's favorite fruits can be easily turned into a creamy, velvety sorbet that can be enjoyed whenever they want. They'll never have to waste another minute reading the back of ice cream tubs in the grocery store again. With this gift, they'll know exactly what's in their delicious dessert so they won't have to feel bad about having seconds… or thirds.
9.
Vegan Milk Maker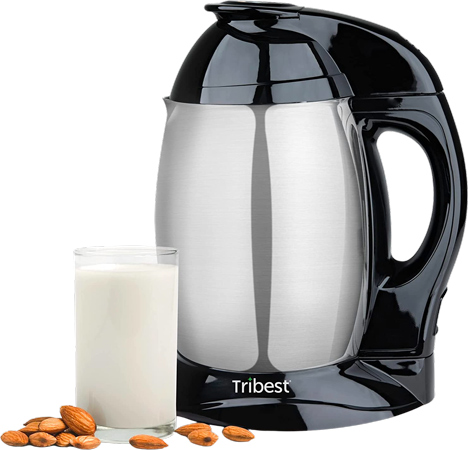 Vegans don't eat any products that come from animals, which includes milk. Nut milk is a popular alternative to cow's milk but anyone who's ever purchased it can attest to how expensive it is. This soy and nut milk maker will not only give your friend a way to make their own, but they'll save a ton of money doing so. They also won't have to worry about unnecessary preservatives or additives that are found in store-bought brands.
The patented blade system can grind down raw almonds, cashews and other nuts in as little as 15 seconds. With this gift, your vegan friend will never again have to worry about not having silky smooth milk for their morning cereal or coffee.
10.
Vegetable Saver Set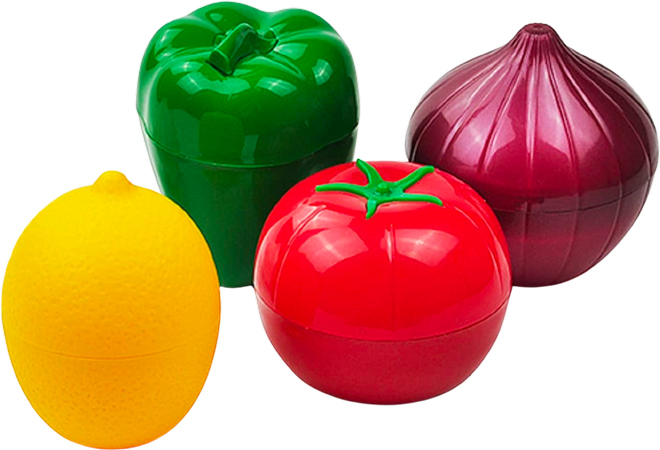 Vegans go through a lot of vegetables in their diet, but for the times when the recipe doesn't call for an entire onion or bell pepper, this gift will help your friend cut down on food waste. These cute vegetable savers are designed to keep fruit and vegetables safe from spoiling in the refrigerator once they've been cut.
They're made from dishwasher-safe, BPA-free plastic that is resistant to taking on odors. The set comes with four food savers, each shaped like a different fruit or vegetable. The screw-on tops ensure everything inside stays fresh and ready to use for their next homemade vegan recipe.
11.
Modern Fruit Bowl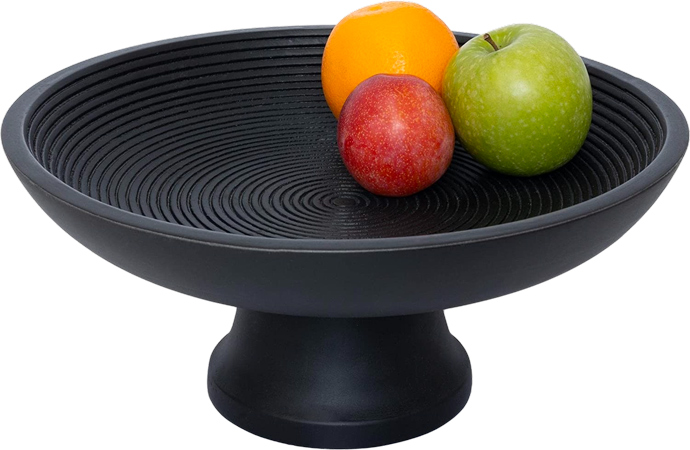 Give your friend a beautiful way to display all their fruits with this great gift idea. This decorative pedestal bowl is made of high-quality mango wood that features a grooved pattern of concentric circles. It's a mix of modern and farmhouse decor that would look amazing on your friend's kitchen countertop or dining room table.
It can be used to display a colorful array of fruits or can double as a bread serving bowl for special dinner occasions. Your friend will love this addition to their kitchen decor.
12.
Glass Salad Spinner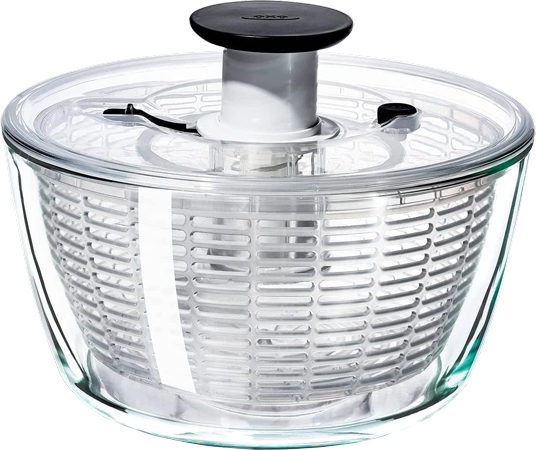 This high-end salad spinner by OXO would make an ideal gift if your vegan friend loves to make fresh salads. This salad spinner is made with durable borosilicate glass, making it resistant to thermal shock and ensuring it will withstand both hot and cold temperatures.
It's designed with a removable plastic basket and an innovative pump mechanism that makes it easy to spin the lettuce, herbs, and other greens to remove excess water. With just a few pumps, your vegan friend can quickly and easily dry their salad ingredients, ensuring a crisp and delicious salad every time.
13.
Adjustable Tofu Press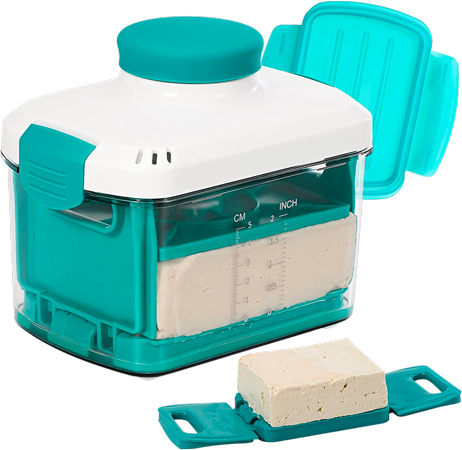 If your friend is a vegan, they probably incorporate tofu into their diet. As delicious as tofu is though, preparing it can be pretty labor-intensive and time-consuming. Not if you give them this gift though. This tofu press is designed to squeeze out as much water as possible without having to constantly flip it or change drying towels like in traditional preparation methods.
Removing excess liquid not only allows for flavors from marinades and seasoning to be better absorbed but also allows the tofu to get more crispy when it's fired. Perfectly cooked tofu will always be on the menu with this great gift.
14.
Eco Produce Bags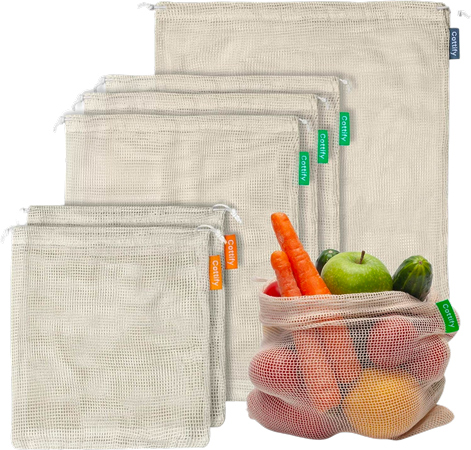 Any vegan who is eco-conscious is going to appreciate this gift next time they go grocery shopping. This set of reusable produce bags will let your friend skip the plastic bags that are provided in the produce aisle. Each set of bags includes six bags of varying sizes. They're made of natural cotton mesh that is extremely durable and lightweight.
The drawstring closure ensures fruit and vegetables stay inside and not all over the bottom of the shopping cart. As a vegan, your friend is buying a lot of fruit and vegetables and this gift is going to make sure that fewer plastic bags end up polluting the planet.
15.
Reusable Shopping Bags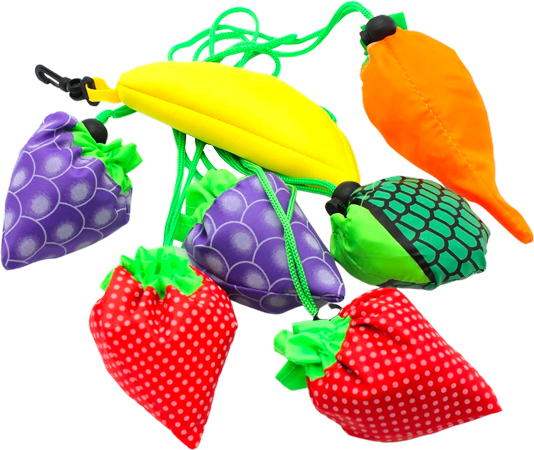 This has to be the cutest set of reusable shopping bags on the market and your veggie-loving friend is going to agree. Made from high-quality and durable nylon, these bags are perfect for carrying groceries and shopping. The set includes 10 bags, each designed like a different colorful fruit or vegetable.
These bags are more heavy-duty than other alternatives on the market, holding a capacity of up to 20 pounds of shopping each. Your vegan friend is going to love having these fun bags on hand for their next trip to the farmers market.
16.
Decorative Recipe Tin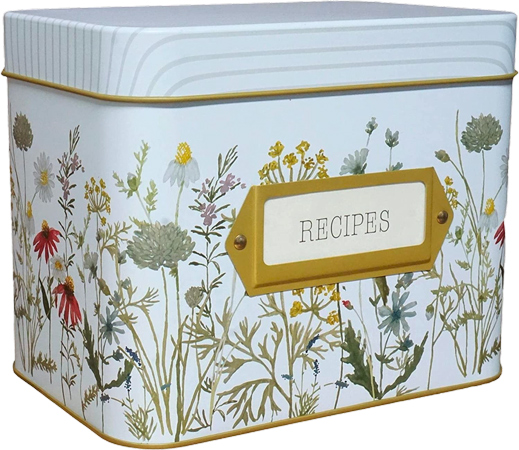 Good vegan food is hard to find, which means your friend is no stranger to cooking up their own cuisine in the kitchen. This charming recipe tin will give them a place to organize all their favorite recipes. The outside features a beautiful, vintage-inspired flower print that would look lovely sitting out on a counter, always within easy reach.
The front provides a dedicated place to create a custom label while the inside holds the included dividers that can be customized to suit your friend's needs. This is a keepsake gift that can be passed down through generations when it's full of vegan family recipes.
17.
Ceramic Planter Set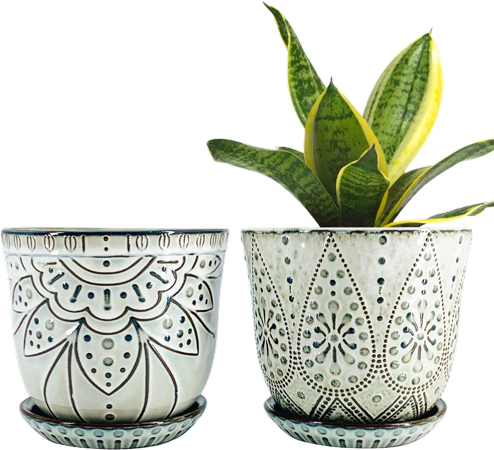 Giving a plant as a gift is always a safe option but gifting a couple of plants in this stylish set is going to make the gift even more special. The set comes with two Moroccan-inspired planters that are made of thick ceramic and include drainage holes and removable drip trays for easy watering.
The black and creamy beige design with smoked grey accents would look stunning with a vibrant pink orchid or red flowering plant. If your vegan friend loves to be surrounded by nature, even while inside their home, this gift will not disappoint.