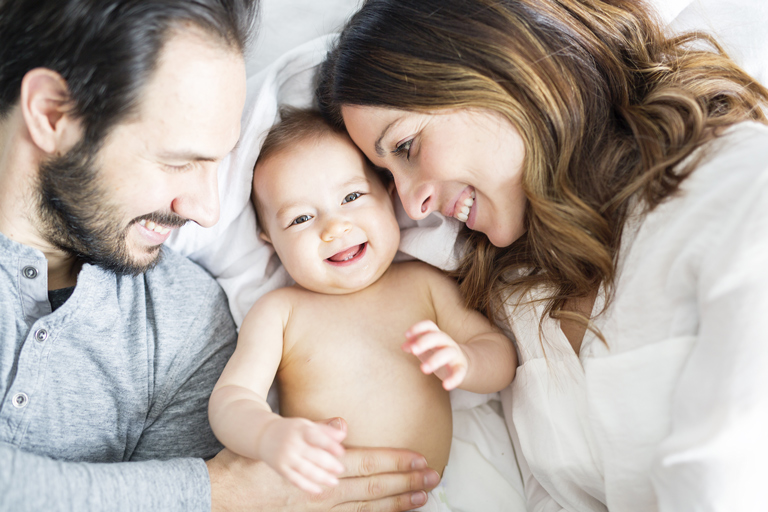 If your friend has just become a new parent, the list of things they'll need seems endless. Sure, they are going to need an overwhelming number of diapers and baby clothes that the baby will grow out of so fast they'll wonder why they even bothered, but you're here because you are looking for a special gift that is going to last.
This list of 30 gifts for new parents will help you choose something that is going to make your friend's life easier and their baby happier. There are even some sweet gift ideas that are meant to last a lifetime. Babies grow fast so any memory you can give a new parent is a gift they will cherish forever.
1.
Hamper Gift Set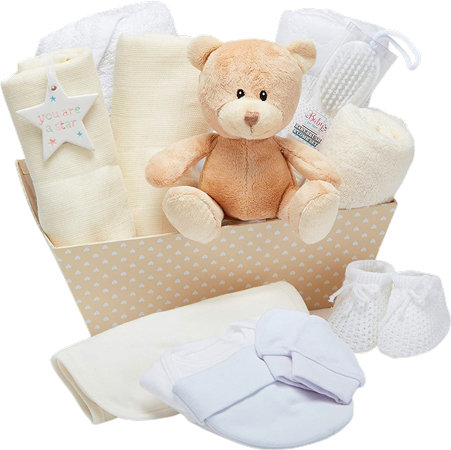 This cute hamper gift set would be perfect for a new parent. It includes a variety of essentials like a blanket, hooded bath towel, soft muslin burp cloths and a comb and brush. It even comes with an adorable plush teddy bear. The set comes beautifully presented in a gender-neutral storage box that can be reused in the nursery to store toys or small clothing items.
2.
Baby Nail Clippers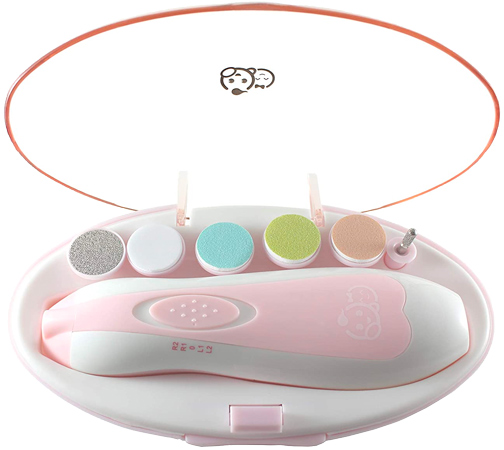 This is a useful gift that a new parent may have overlooked as something they need, but they'll be thankful you thought of it. The electric nail clipping set is made specifically for newborn babies so it's extremely quiet and includes an integrated LED light for accuracy. New parents can make sure their little one's nails stay short and filed so the baby won't be able to scratch themselves. The set comes with six cushioned file attachments for babies and even four bonus attachments that can be used on parents.
3.
Deluxe Health Kit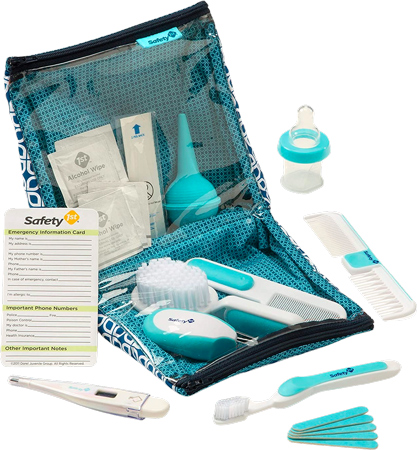 As a new parent your friend will appreciate having this gift in the house. This deluxe healthcare kit includes 25 pieces of newborn baby essentials. Everything from grooming to medical essentials is covered in this handy kit. It also comes with a stylish wrap clutch to store everything in and is the perfect size to always keep on hand in the diaper bag.
4.
Wrap Sling Carrier
This essential piece of kit will allow your friend to keep their baby close to them while still being able to work on other tasks. The wrap-around carrier is made of soft, elastic material that keeps the baby held tight to the body and allows the parent to go hands-free. The design evenly distributes the weight so it won't cause back pain during extended wear. As a new parent, they have a million things to do and with this gift they don't have to choose between holding their baby and getting things done.
5.
Unisex Diaper Backpack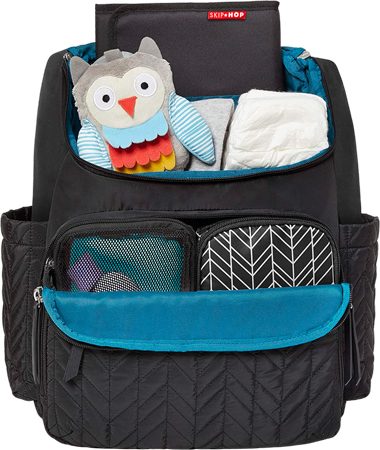 Every new parent needs a high-quality diaper bag that is going to hold all of their newborn's essentials. Not every parent wants to carry a diaper bag that looks like one though. This stylish bag functions as a diaper bag but looks like an everyday backpack. It features a large compartment for diapers and extra clothing and even includes an organizing cube, insulated bottle holder and changing pad. When the changing pad is removed the bag can also accommodate a 15-inch laptop. Whatever the occasion, work or play, this bag will make sure your friend is ready for it.
6.
Baby Stroller Organizer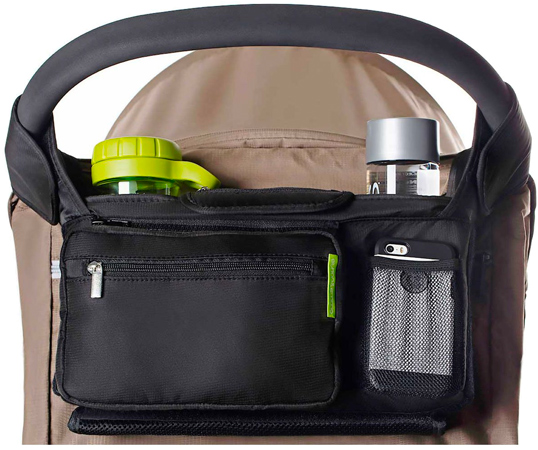 Next time your friend is out with the stroller, this gift will ensure that everything they need will be organized and within easy reach. This stroller organizer attaches to any standard-sized stroller and provides multiple pockets for things like bottles, pacifiers, a wallet and a cell phone. As a new parent, being organized and hands-free is important and this gift will make it happen.
7.
Travel Changing Pad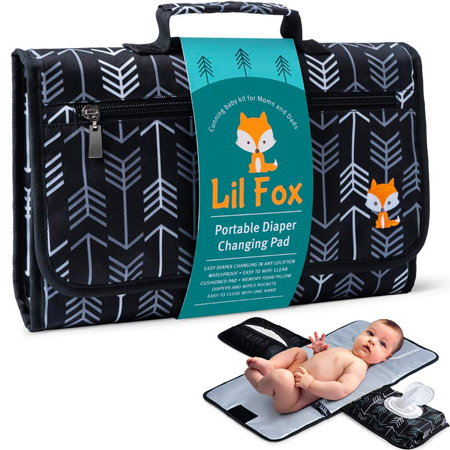 Babies go through a lot of diapers so make sure your friend is never caught without a place to change them with this useful gift. This travel changing pad not only gives them a safe and comfortable place for their baby to lay, it also acts as a mini diaper bag. The two large pockets are designed to hold up to five diapers and a full box of baby wipes. The outer material is water-wicking while the interior is waterproof and easy to wipe clean. When the baby is changed and happy, the pad folds up and is easily carried via the sturdy top handle. Your friend will appreciate the clever design and convenience of this gift.
8.
Electric Baby Swing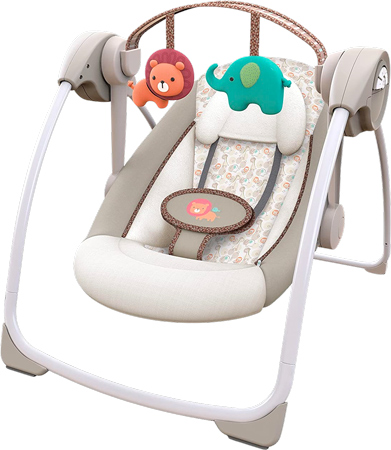 Give your friend a much-needed break with this portable baby swing. This compact swing has everything needed to keep their baby safe, entertained and happy during the times when holding the baby isn't an option. The automatic swinging function features six different speeds and plays music to soothe the baby. It also has an overhead bar that provides hanging toys to play with. The portable design makes it easy to move from room to room so your friend can always have their little one in sight.
9.
Baby Play Gym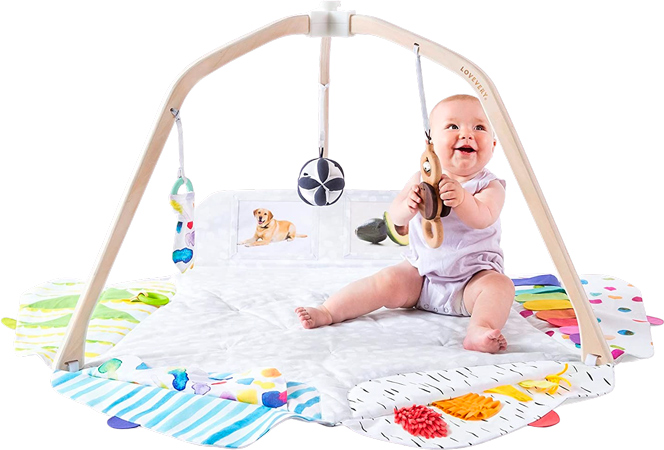 This play gym is going to be fun for the baby and for your friend. The gym includes a colorful play mat and canopy that incorporates a ton of different activities that are designed to entertain and stimulate a baby from infancy and beyond. Your friend can watch their baby develop new skills while having fun.
10.
Modern Swaddle Blanket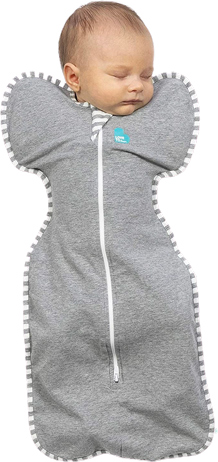 This clever blanket will take all the frustration and guesswork out of how to swaddle their new baby. Unlike traditional swaddle blankets that rely on technique to get a tight swaddle, this blanket makes it as easy as placing the baby inside the blanket and zipping it up. This blanket also allows the baby to sleep in a more natural position with their arms up. The material is ultra-soft, machine washable and comes in a variety of cute colors and patterns to choose from.
11.
Elephant Security Blanket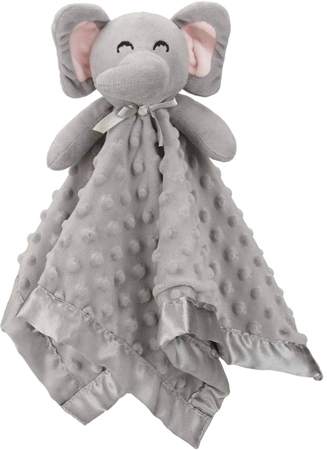 This adorable security blanket would be such a cute gift to give your friend. The little blanket will be their new baby's snuggle buddy whenever it's nap time. The blanket is made of a soft minky fabric that is easily machine washable and guaranteed to not pill or shred. The elephant design makes this gift a blanket and stuffed animal in one.
12.
Keepsake Teddy Bear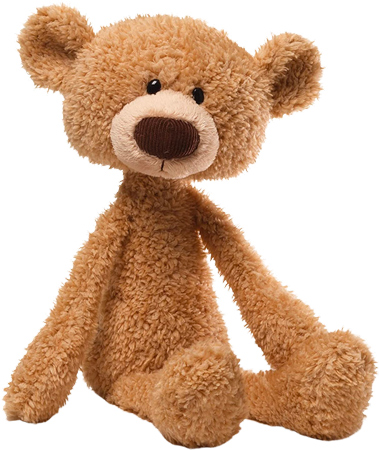 Give your friend a gift that they'll want to keep even after their baby grows up. This teddy bear is made by the company that invented one of the first ever teddy bears. They've been making stuffed bears for over 100 years. We all have that one stuffed animal or toy we fondly remember as our favorite when we were young. This teddy will be theirs.
13.
Soft Baby Blanket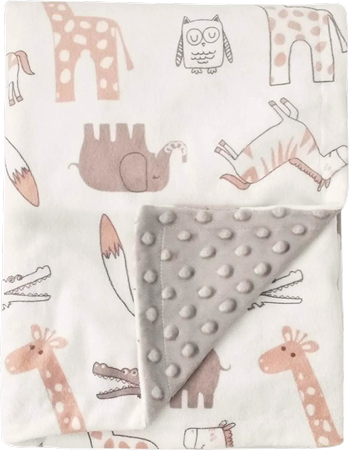 This gender-neutral baby blanket will keep their new baby warm whether they're in their bed, stroller or car seat. It's the perfect size to be able to take anywhere. The double-sided design features cartoon animals on one side and a dotted textured design on the reverse. The minky material will be ultra-soft on the baby's skin and can be tossed in the washing machine whenever it needs to be cleaned. This gift will get a ton of use both in and out of the house.
14.
Plush Bath Robe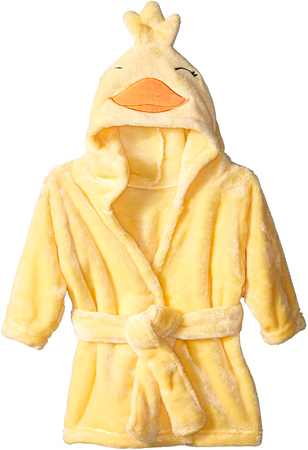 Baby bathrobes don't get any cuter than this little ducky one. The robe is made out of a soft and very absorbent fleece material that can be machine washed and quickly dried so it's ready for the next bath time. The adorable hood that features a happy duck face will keep the baby's head warm and protected while the matching tie belt will keep the robe securely on until the baby is dried.
15.
Baby Bath Tub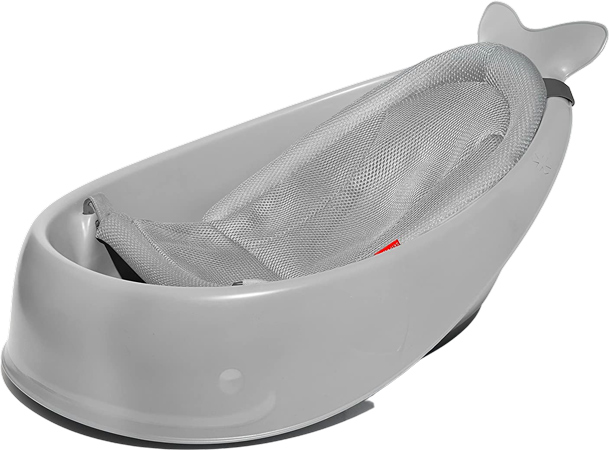 Help your friend make an easy task of bath time with this portable bathtub made for newborns. The bathtub has a fun whale design and features a dual-layer mesh sling that can be adjusted to accommodate the baby as it grows. When their baby can sit up on their own the sling can be removed. The bath includes a drain plug for easy emptying and also has a swivel hook for hanging it in the shower or bathroom in-between bath times.
16.
Electric Wipe Warmer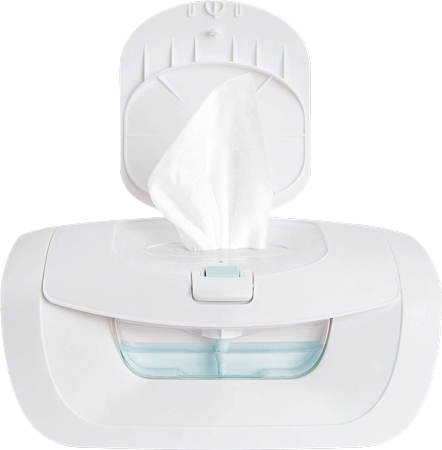 Make sure your friend's new baby never has to deal with cold or dry wipes on their little bum with this gift. This electric wipe warmer holds up to one hundred wipes and even has an automatic misting system that triggers every time the lid is closed so wipes will never dry out. This gift will keep both the baby and your friend happy.
17.
Dedicated Diaper Bin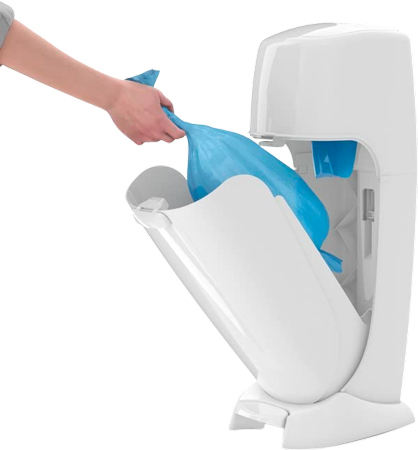 Help your friend keep their nursery smelling fresh with this ingenious diaper bin. The bin is designed with multiple defenses against odors. Not only does it feature a foot pedal for hands-free disposal and automatic closure for stopping odors, but inside the bin there is a mechanism that cinches the bag closed to stop odors from leaking out. The bags are designed with seven layers of antimicrobial and carbon filter walls that will trap odors and stop stinky bacteria from growing. With this gift, the only thing your friend will be smelling is that amazing new baby smell.
18.
Cry Activated Soother
This gift will make sure your friend's newborn will always feel safe and comforted in the crib. This soother plays 20 soothing sounds, including a mother's heartbeat, and can either be played on constant or can be programmed to activate when the baby starts to cry. Unlike other white noise machines, this one is built into a plush owl so it can stay with the baby in the crib like a stuffed animal. With this gift, your friend might actually get a couple of minutes of extra sleep, which is what any new parent really wants.
19.
Wifi Baby Monitor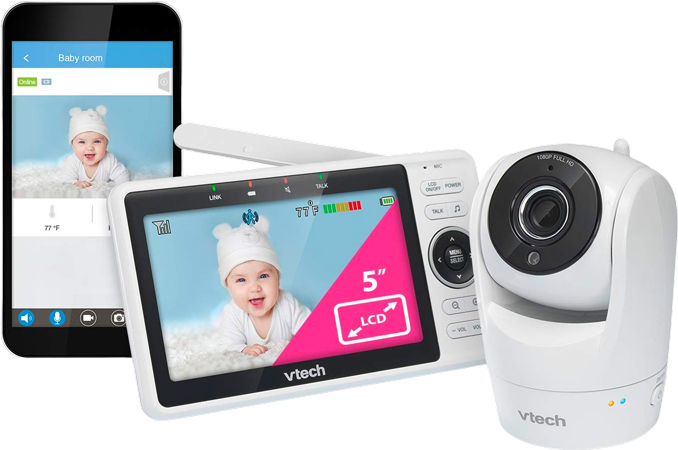 Give your friend the gift of being able to relax knowing they can keep a watchful eye on their baby whenever they want from wherever they are. This wifi monitor includes a 1080p camera that can pan, tilt and zoom. It also features high-definition night vision to be able to clearly see their baby throughout the night. The camera works through the included app so they can watch the video feed from the convince of their phone. Your friend will appreciate this gift more than you'll ever know.
20.
Portable Car Monitor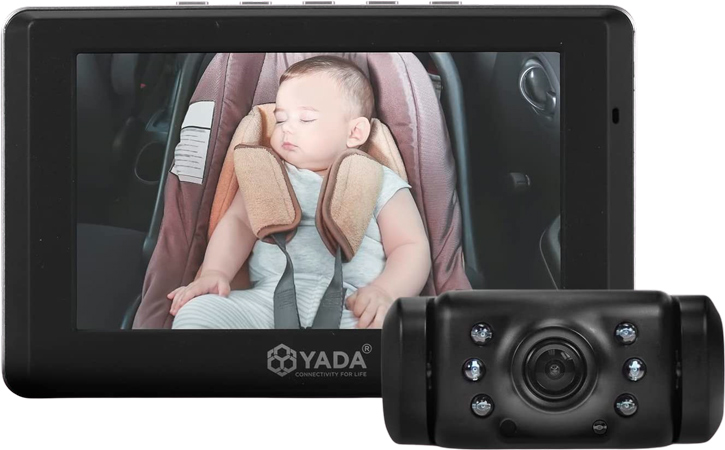 This gift will make sure your friend can keep an eye on their baby, even when they're driving. This car monitor easily mounts onto the car headrest and transmits the feed wirelessly to the large display in the front of the car. The camera will even automatically switch to night vision depending on the level of light in the car. The wide-angle lens in the camera means your friend will have a clear view of their baby without having to turn around in their seat or constantly adjust the rearview mirror.
21.
Colorful Baby Bottles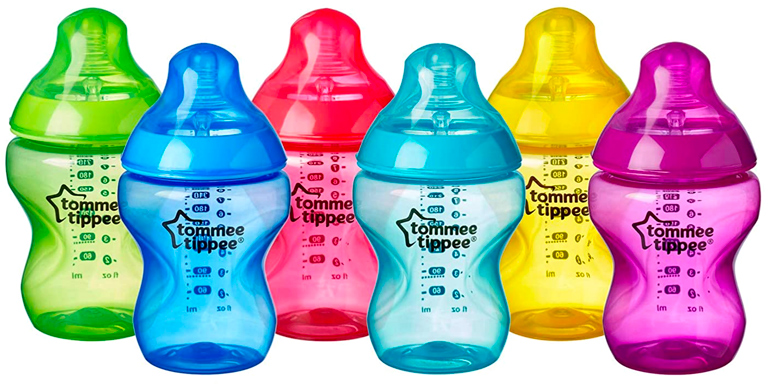 Your friend is going to need feeding bottles, and plenty of them. These bottles come in a set of six, each a different vibrant color. They are BPA-free and hold a nine-ounce feeding. The slow flow nipple that is designed to resemble a realistic breast nipple makes these bottles ideal for newborns as they will take in less air while they feed. The design of these bottles also makes them a great transitional bottle for babies that are moving from breastfeeding to bottle feeding.
22.
Bottle Warmer Machine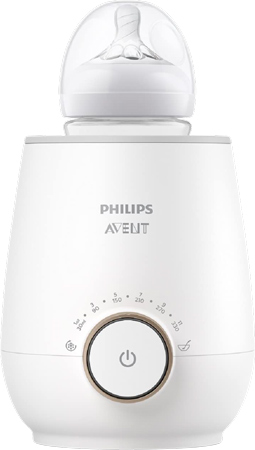 Don't make your friend rely on a microwave to warm formula or breast milk. This bottle warmer will quickly warm bottles to the exact set temperature via the smart app. Milk can be warmed in just three minutes so no precious time is wasted warming over the stove or waiting for the milk to cool because it was overheated. The warmer will also keep milk warm for up to an hour so it will be ready for the next feeding when the baby is hungry again. This gift is a time saver and your friend will love you for it.
23.
Electric Bottle Sterilizer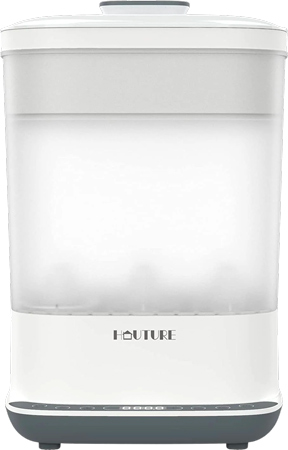 Bottles can be cumbersome to clean and if not done thoroughly could grow harmful bacteria your friend's baby could ingest. Make sure that is never an issue with this amazing gift. This bottle sterilizer can sterilize up to eleven bottles at once. It features six settings for everything from sterilizing to drying and storage. It's small enough to leave out on the counter so a fresh bottle is always at the ready. It can also be used to sterilize toys, pacifiers or teething rings.
24.
Teething and Rattle Toys
Any new parent will know that sensory toys are an important part of their baby's development. This colorful set comes with seven different toys that will not only keep their baby entertained but will also help them teethe when the time comes. All the toys are made of BPA-free silicone and can be easily cleaned and sterilized. These cute toys will be a welcomed gift for their new baby.
25.
Soft Building Blocks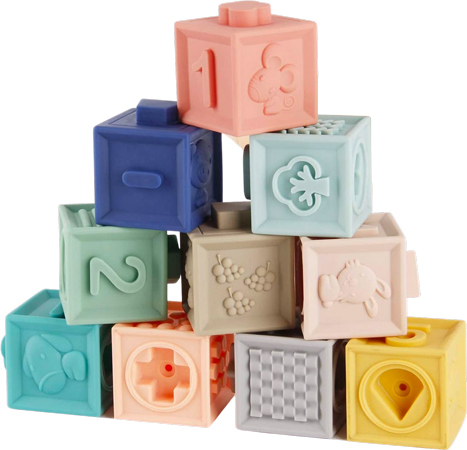 These baby building blocks will be a staple in your friend's nursery as their baby grows. While the baby is young, they can be used as sensory toys and are soft and safe enough for the baby to chew on. As their baby gets older, they can use them to practice numbers and shapes. No nursery is complete without a set of blocks and this set is sure to please.
26.
Clay Hand Print Kit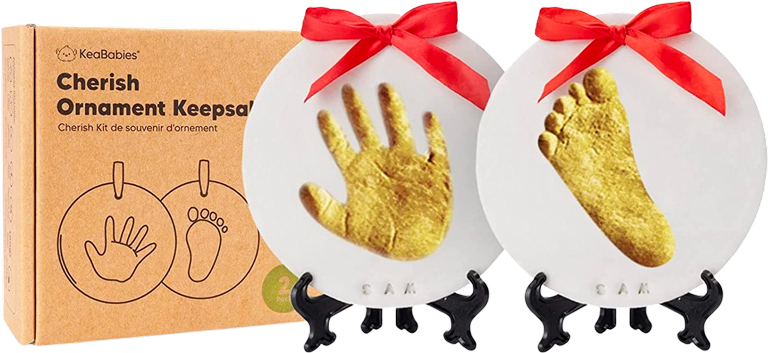 Give your friend something that will remind them for the rest of their lives how tiny their precious baby used to be. This kit includes everything they will need to create custom clay imprints of their little hands or feet. The kit also includes letter stamps to customize the clay with their baby's name and birthdate. The imprints can be used as home decor, Christmas tree ornaments or would make a really special gift for doting grandparents.
27.
Ink Hand Print Kit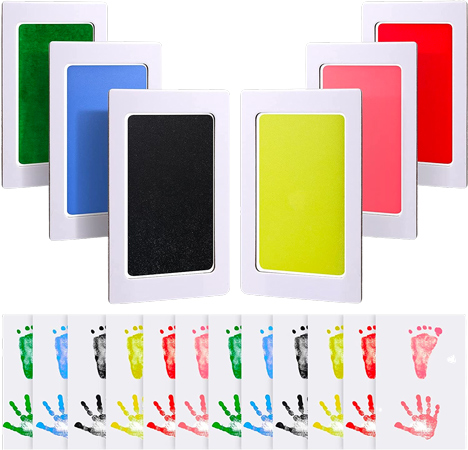 This gift is the baby's first finger painting, kind of. These ink-free pads are the perfect way for your friend to get very detailed ink prints of their baby's hands and feet without getting them covered in messy ink. They come in a set of eighteen so there is plenty to take an imprint for the next few years to see how quickly their baby is growing. They would be great to frame or include in a scrapbook of their baby's first years.
28.
Momento Collage Frame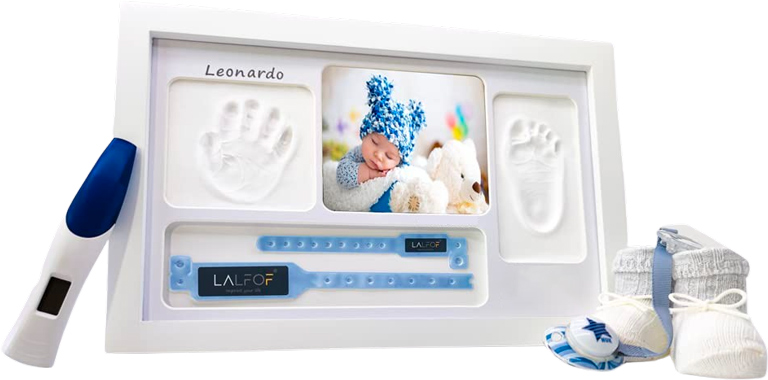 This frame would look beautiful hung in your friend's nursery. It not only has space for their favorite picture but also displays other small items that they want to keep forever, such as the baby's hospital bracelet. The frame includes a clay kit to imprint the baby's hand and foot and even includes pre-printed letter stickers to custom label each section of the frame.
29.
Digital Photo Frame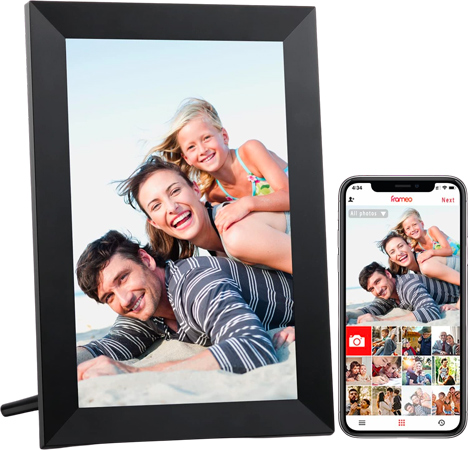 With this gift your friend won't have to pick just one favorite picture of their new baby, they can choose hundreds. This digital photo frame features a high-definition touch screen that allows for manual scrolling through pictures or they can be set up on an automatic slide show via the app. Pictures can be instantly uploaded to the frame from your friend's smartphone and can even be shared with anyone else that has the frame no matter where they are in the world. Your friend will love being able to instantly share special memories in real-time.
30.
Relaxing Sleep Spray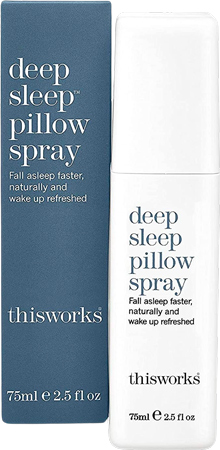 With so many gifts for the baby, your friend deserves a little something special too. Give them the gift of sleep. As a new parent they are constantly on the go and juggling so many things that their mind just can't relax. This all-natural and fragrance-free relaxing sleep spray will help them drift off to sleep faster so they can wake up feeling more alert for everything their baby needs. This gift will make you their new best friend.