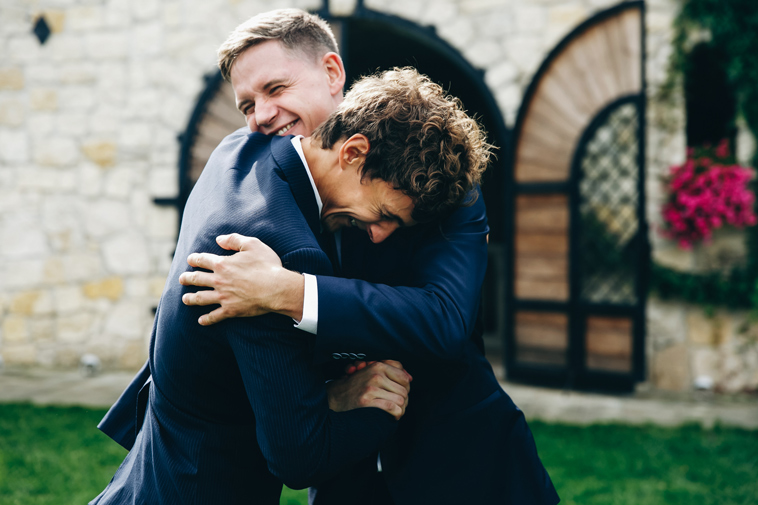 Your best man is more than just someone playing a role in your wedding. They're the person that's been there for you through thick and thin. They've been your confidant, your best friend and now they'll stand by your side during the most important day of your life.
If you want to show your appreciation for everything your best man has done for you, this list of 15 best gifts for the best man at your wedding is going to make sure you get him something he'll want to keep forever. Whether you're looking for something that he'll be able to wear during your big day or you want to give him something that can be personalized with a special message, this gift guide will make finding the right present easy. You have enough to worry about with planning your wedding, now choosing the perfect gift for your best man isn't one of them.
1.
Classy Hip Flask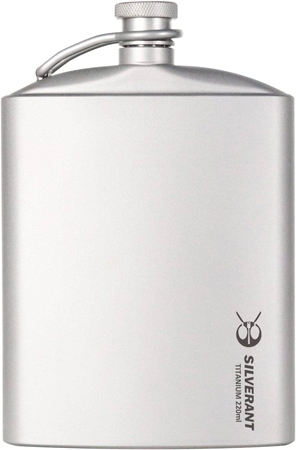 If you want to get your best man something he can use throughout the whole year, not just on your special day, this hip flask would make a great gift choice. Made of high-quality titanium, this flask exudes class and elegance. With a 7.6-ounce capacity, your best man can enjoy his favorite beverage on the go, whether it's whiskey, scotch, or any other spirit.
The screw-on cap provides a secure seal to prevent spills or leaks, making it an ideal option for tossing in a golf bag or taking along on camping trips. You can make this gift even more special by having it engraved with the date he was your best man. It's a gift that will be cherished forever.
2.
Trendy Designer Sunglasses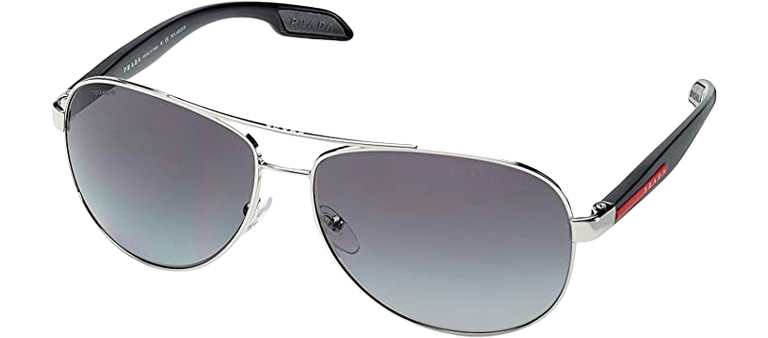 This gift idea will definitely impress your best man and he'll look amazing wearing them on your wedding day. These sunglasses by Prada have a timeless design that will look good on anyone. The modified aviator design makes these suitable to dress up with a business suit or take with him on the golf course.
The chrome frames pop against the grey-smoked lenses. The lenses offer full UV defense against harmful UV rays so they will protect his eyes while driving or spending time outside. The sleek plastic arms finish off the look with a bold red Prada logo to let everyone know your best man appreciates style and luxury.
3.
Unique Stylish Cufflinks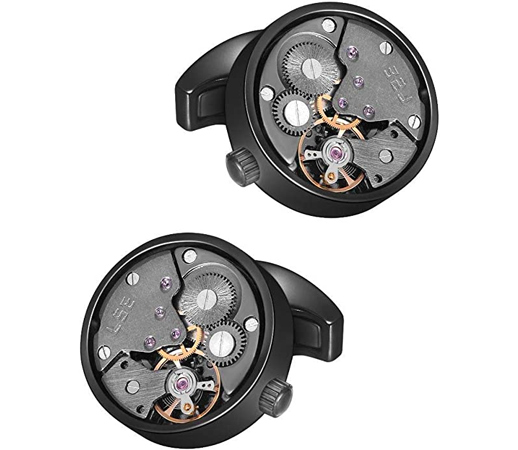 Your best man is probably going to be wearing cufflinks for the big day, but a friend as unique as he is deserves to wear cufflinks that are worthy of his cool and edgy style. These cufflinks by Merit Ocean are going to make a huge impression when he opens them. They look like tiny watches, complete with visible cogs and gears.
They're made of copper that will never fade or get bent out of shape. The bullet back closure will make sure they stay secure for the whole wedding day while also giving your best man's formal attire a pop of steampunk style.
4.
Sophisticated Leather Wristwatch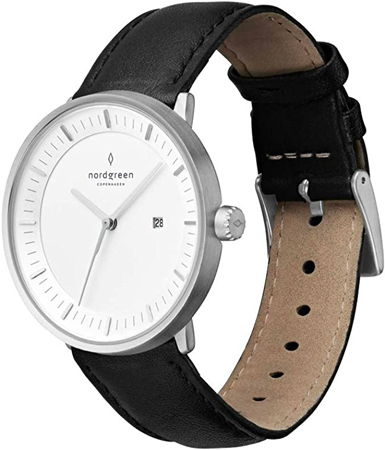 Best man gifts don't get any more classic than a stylish wristwatch. There's a reason they are one of the most commonly gifted items for the wedding party. They symbolize appreciating the times that you have spent together and will always serve as a reminder of your special day whenever they wear it.
This watch by Jakob Wagner is the perfect watch choice to give your best man because it will never go out of style. It's classy, timeless and sophisticated in its simplicity. The 36 mm minimalist face features an automatic date window and silver hour markers, all set behind a scratch-resistant mineral glass cover. The black strap is made of high-quality Italian leather and features a silver closure buckle. Whatever your best man is wearing, this watch is going to add the finishing touch he's looking for.
5.
Leather Watch Valet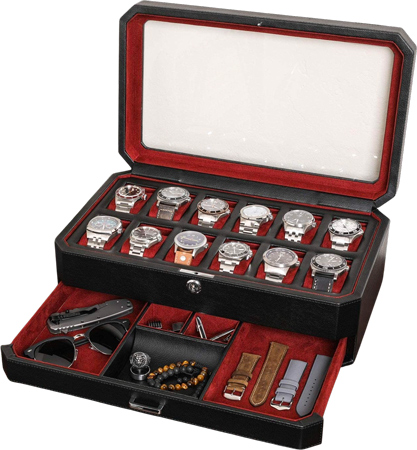 If your best man loves to collect watches, this luxury gift is going to make him happy that you chose him to be your best man. Crafted with high-quality materials, this watch valet by Rothwell features a sleek black leather exterior with a red velvet interior. The 12 individual watch slots are perfect for organizing and displaying his watch collection.
The bottom drawer offers additional storage space for other accessories such as cufflinks, rings, and more. The see-through glass lid will allow your best man to admire his beautiful watch collection and the built-in lock will make sure it stays secured and protected. This is a gift your best man will proudly display on his dresser, always thinking of you every time he chooses his favorite watch for the day.
6.
Luxury Ballpoint Pen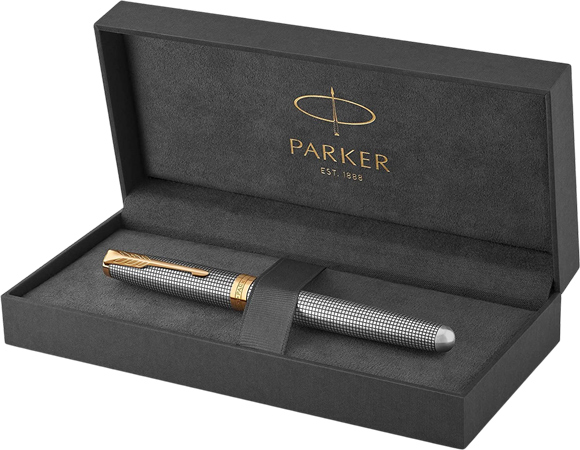 For a best man who appreciates style in every detail of his life, a high-end pen would make an excellent gift choice. This rollerball pen by Parker is the ultimate upgrade to his office gear. Pulling out a stylish pen gives off the same impression as sporting a luxury watch for status. This pen says your best man has status, elegance and style.
The body of this pen is made of etched sterling silver and accented by gold trim. Each pen is hand-assembled so you can be sure you are giving a gift that will stay with your best man for many years to come. He'll probably even use it to make last-minute edits to his best-man speech.
7.
Designer Leather Wallet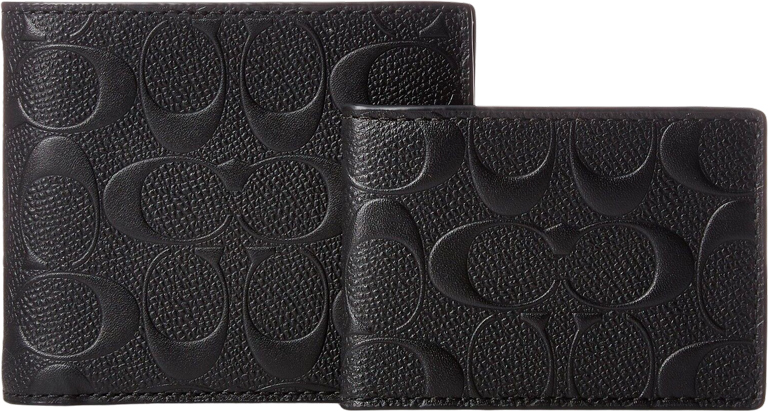 Give your best man something that will remind him of your amazing wedding day every time he pulls out his wallet with this awesome gift. This designer wallet by Coach is both elegant and durable. It's crafted of premium quality cross-grain leather and features an embossed repeating logo pattern on it. Inside there is room for all of his credit cards, cash and his ID.
The wallet design means it stays slim so he won't have to worry about ruining his best man suit with a bulky pocket. This is a gift your best man will definitely appreciate and be happy to use every day.
8.
Leather Key Organizer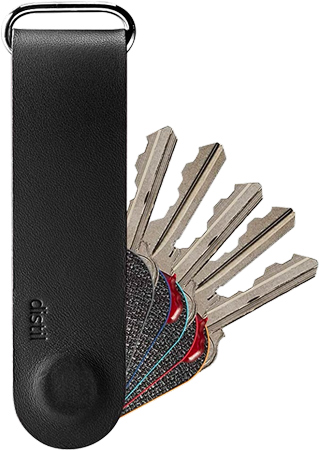 This classy gift will be something that will help your best man stay organized in a sleek and stylish way. Tell your best man to get rid of his old keychain and upgrade to this innovative key organizer. The Ferris Keyloop is made of high-quality leather and is designed to hold up to five keys plus a key fob. Instead of the keys being loose, which can be noisy and disorganized, this keyring keeps all his keys stacked and easy to find.
Being that it is made of genuine leather, this would be a great gift if you are looking for something that can be personalized. You can have his initials or a special message embossed on it so he'll always have a reminder of how much you appreciated him being your best man.
9.
Crystal Whiskey Glasses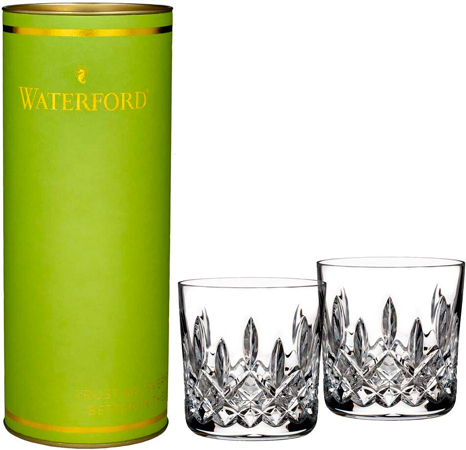 Elevate your best man's drinking experience with this set of crystal whiskey glasses. Made by Waterford, a highly regarded name in luxury crystal products, these glasses are sure to impress with their exquisite design and high-quality construction. The set comes with two glasses, each holding nine ounces of his favorite liquor.
They come ready to wrap in the sturdy gift box that can also be used to store and protect his new favorite whiskey glasses. This gift is not only a beautiful addition to his barware but also a thoughtful keepsake he can use to celebrate all future special occasions that deserve a raised glass.
10.
Executive Toiletry Bag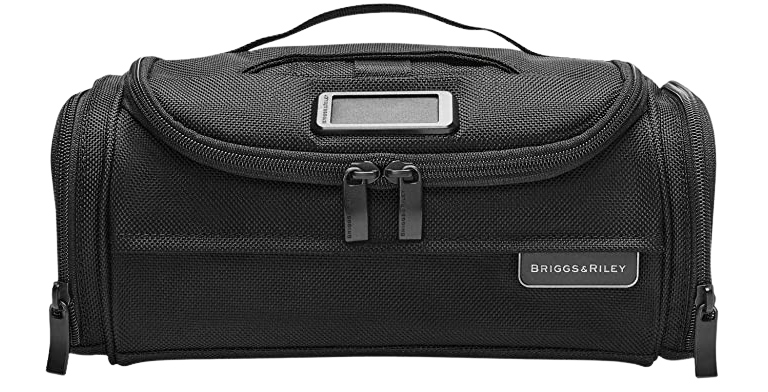 If your best man loves to travel or likes to take his grooming gear with him to the gym, this is a gift he's going to really appreciate. Made with a high-quality ballistic nylon that won't fade, tear or wear, this toiletry bag by Briggs & Riley is designed to last for many years of on-the-go grooming. It stands out from competing products not just for its durability but also for its minimalist design and exceptional attention to detail.
The bag features a spacious main compartment, two large side compartments and a hook that can be used to hang it from a towel rack or door. This will be the last toiletry bag your best man will ever want to use and he'll have you to thank for it.
11.
Keepsake Wooden Box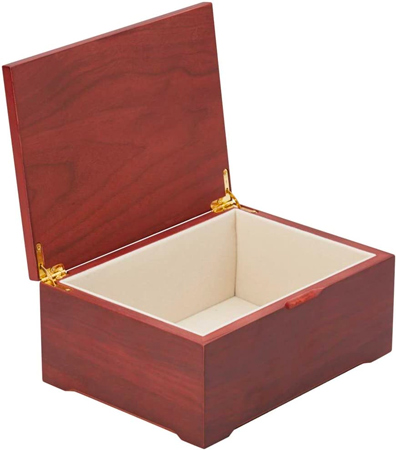 Here's a sentimental gift that your best man can use to store all his most dear trinkets and mementos. This classy box is made of solid wood and features a hinged lid that closes magnetically, keeping everything inside safe from prying eyes. The inside is lined in a soft velvet that will protect the contents from damage and scratches.
This would be a wonderful gift your best man can use to store pictures, jewelry, collectibles or even some souvenirs from your wedding. Make it an even more special gift by having the outside engraved with a personal message about how much it means to you that he agreed to be your best man.
12.
Luxury BBQ Tools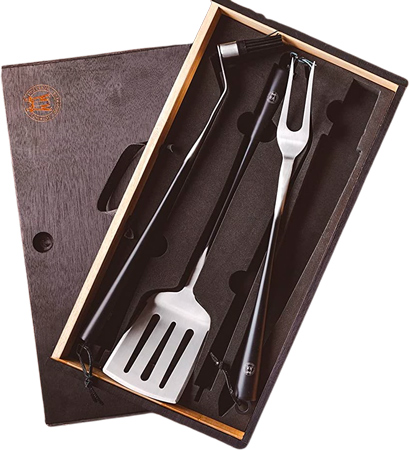 Does your best man love to BBQ? This gift is going to leave him speechless. Instead of using his worn-out and rusty BBQ tools, you can upgrade his gear by surprising him with this high-end set. The set includes four professional-grade grilling tools, including a spatula, fork, tongs, and basting brush. They are made of high-shine stainless steel that is beautifully contrasted with polished wood handles featuring an intricate wood grain design.
The set comes in a keepsake wooden presentation box that will leave quite the impression when he opens it. Your best man is going to be the envy of all his neighbors when he's flipping his burgers with this amazing set at his next backyard BBQ.
13.
Wine Tool Set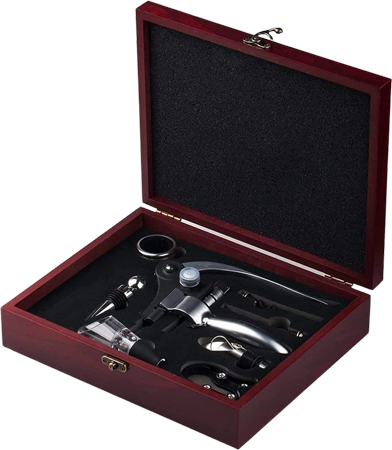 If your best man loves wine, this gift is exactly what you're looking for. It's not just a wine opener, it's a complete set of high-end wine tools that comes in a decorative wooden storage box. This will not only look like a classy piece of decor on his bar cart but it will also provide him with everything he could possibly need to serve a glass of wine like a professional sommelier.
The set includes a corkscrew, wine pourer, foil knife, bubbler, bottle stopper, collar and two extra screws for the opener. Pair this with his favorite bottle of wine and you have a gift that's going to have your best man excited to toast your new nuptials.
14.
Cigar Humidor Case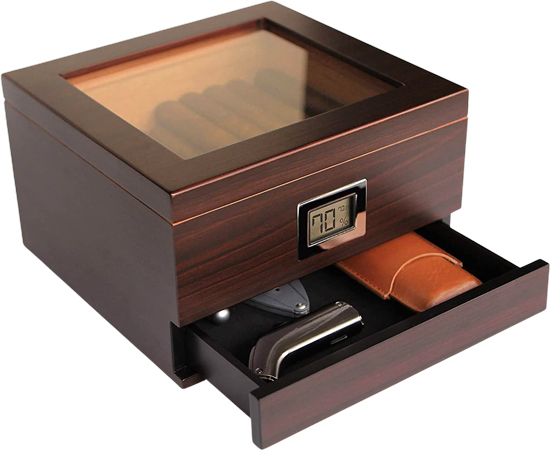 Instead of giving your cigar-loving best man just a single cigar to celebrate the day with, give him a few in this impressive humidor so he'll always have a fresh cigar ready to go. Crafted from high-quality wood, this humidor features a sleek, stylish design that is sure to raise the sophistication level of whichever room he chooses to display it in.
The interior is lined with premium Spanish cedar, which helps to maintain the ideal humidity level for his cigars. It also includes a built-in hygrometer and humidifier solution to ensure cigars stay in optimal condition. With a capacity of up to 50 cigars, he'll have enough to celebrate every one of your wedding anniversaries and important life milestones with you in style.
15.
Instant Print Camera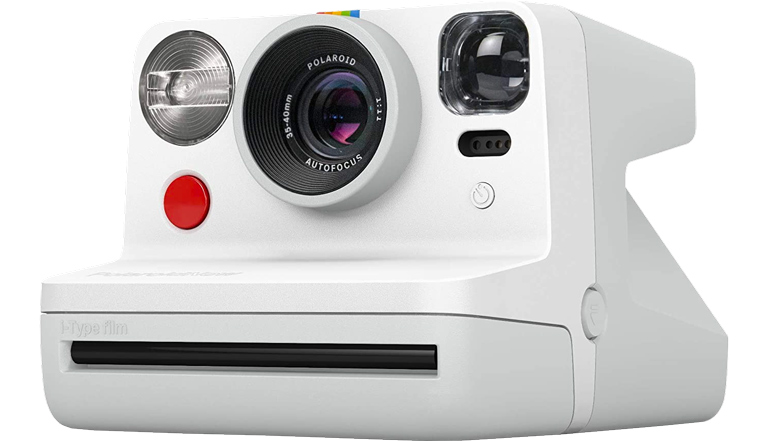 This fun gift is sure to be a crowd-pleaser. Not just for your best man, but for everyone at the wedding. Give your best pal this instant camera by Polaroid so he can capture all his amazing memories with you and all your friends. The camera uses a special film that produces high-quality, full-color prints in just seconds. It features a fixed-focus lens and a powerful flash, so your best man can get great shots even in low-light situations.
It's the perfect camera to have on hand at parties, for vacations or for just getting the perfect impromptu shot to hang on the refrigerator. Plus, with this gift, he can play back up to the wedding photographer so you can be sure not a single great moment of your big day goes undocumented.