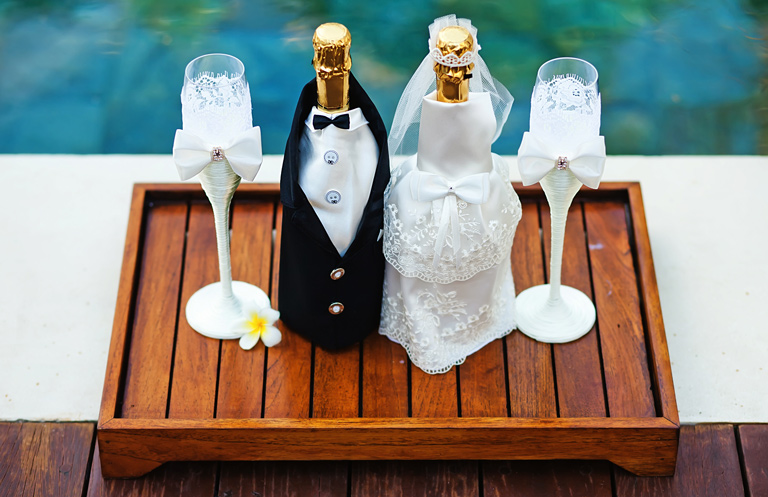 Celebrate the marriage of friends of family with one of these lovely wedding gifts for couples. Don't be limited by what's on the wedding registry! Give them a special present that they can enjoy and share in their new home as they move into holy matrimony. Or select a gift that is personal and meaningful to create a lasting and special keepsake that helps them remember their wedding day.
1.
Picnic Backpack with Cooler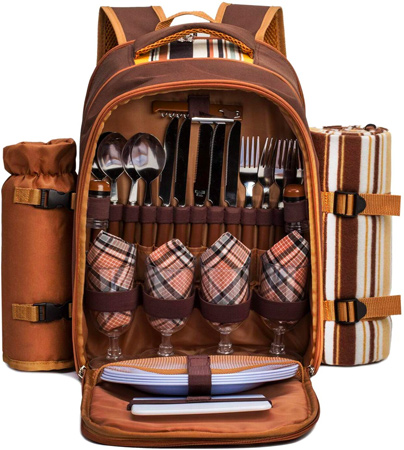 Enjoy dining alfresco with this self-contained backpack. Includes everything needed for outdoor picnics and comes with a wine bag and built-in cooler. With place settings for four people, this bag can be used to share meals with friends, or used by couples to enjoy romantic outdoor dining. Premium quality with a large food storage compartment to keep food cool and fresh, use at the beach, on hikes, or anywhere else.
2.
Wedding Gnome Decoration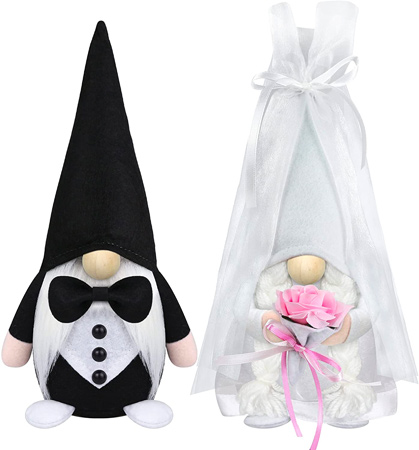 Give them a wedding gift that is unique with these adorable wedding gnomes. These handmade plush gnomes can be given as a symbol of good luck and can be kept on display as a wedding reminder. Made from soft felt fabric with high attention to detail these delightful ornaments are dressed in traditional wedding outfits. A sturdy base of sand and sponge means these gnomes will stand tall anywhere.
3.
Funny Bride and Groom Stemless Glasses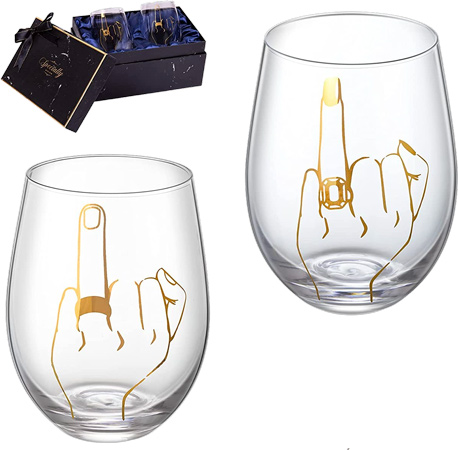 For brides and grooms with a sense of humor, these amusing drinks glasses will make a lighthearted gift. Each one depicts a male or female hand cheekily displaying their wedding rings. The hand motif is picked out in gold and these stemless wine glasses are great for serving wine, soft drinks, and any other cold beverages. The glass is durable, BPA-free, and lead-free.
4.
Handcrafted Iron Couple Ornament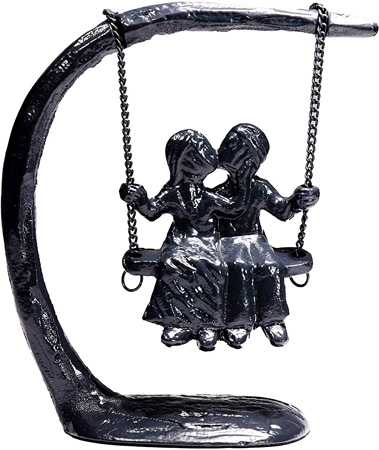 This sweet and sentimental ornament depicts an adorable couple kissing on a swing. The metal sculpture is completely handcrafted and will make a lasting gift for married couples. Keep it on a shelf or desk and enjoy the movement of the fully working swing. The coated iron will not rust even in humid climates and the entire ornament is built to last, weighing just over 2 pounds. This endearing and collectible gift will be enjoyed for many years.
5.
Infinity Love Candle Holder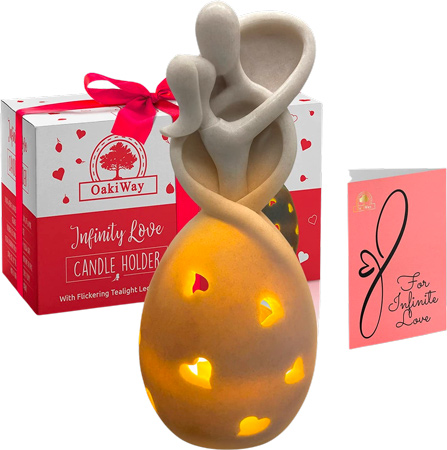 Add a touch of elegance and romance with this lovely candle holder. The intertwined statue of an embracing couple sits atop a spacious candle holder decorated with love heart cutouts. Made from quality resin and containing LED candles means it can be used safely in any space. The ornament creates a romantic soft glow wherever it is used and comes packaged in a decorated gift box with ribbon.
6.
Charcuterie and Cheese Board Set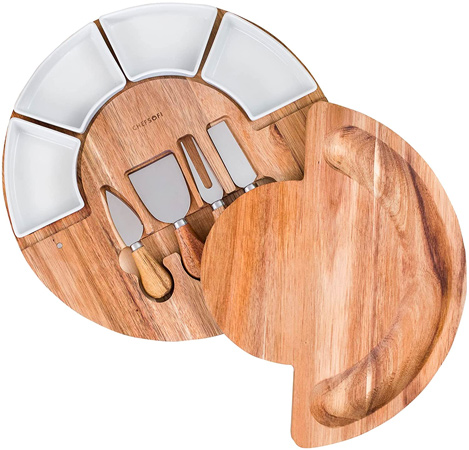 Couples who like to entertain will love using this solid wooden cheese board for serving up crackers and snacks. Comes complete with serving dishes for dips and features a carved well to neatly hold bread or crackers. The top of the cutting tray swing opens to reveal knives and utensils and this acacia wood board is ideal for parties or family get-togethers. Easy to store and clean with a spacious 13-inch diameter.
7.
Cocktail Mixology Set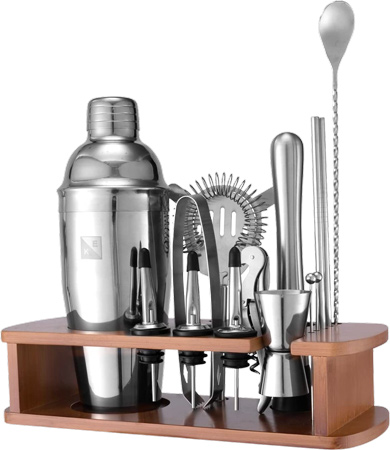 Be the hosts with the most with this high-quality cocktail mixology set that contains everything needed to make tasty tequila sunrise or mouthwatering mojitos. All of the drinks equipment is crafted from stainless steel and is held in a convenient wooden stand. Contains pourers, muddlers, straws, and drinks pourers so your favorite drinks can be concocted in a flash. Makes a great gift for married couples to share and enjoy together.
8.
Lovebox Photo Messenger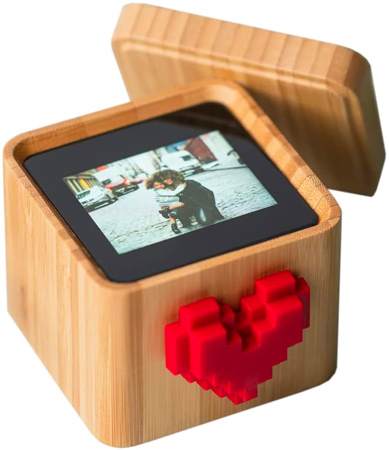 This amazing device pairs with a smartphone app so that couples can send messages of love even when they are apart. Send a message, animation, or a photo using the Lovebox and when the heart starts to turn the message is waiting to be read. Open the lid to view the message and respond via the app. Share unique moments like travel photos or happy memories and stay connected to your other half.
9.
Whiskey Decanter Globe Set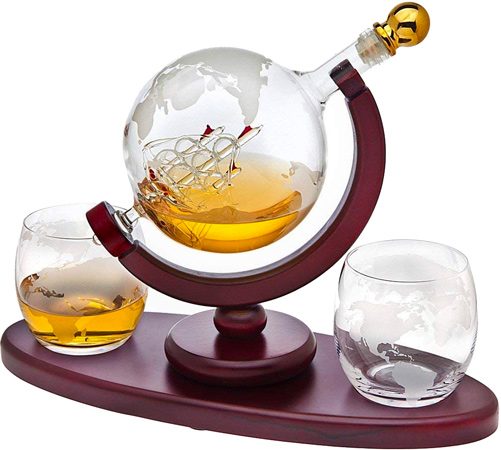 Couples that enjoy sipping a glass of small-batch whiskey together will love this stunning Globe Decanter. The elegant handblown globe features an etched ship design and is sealed with a gold top. The whole thing rests on top of a wooden mahogany stand that holds two whiskey glasses etched with a world map design. Fantastic for couples to enjoy and share, the decanter set makes a refined gift that will also be a conversation piece.
10.
Couples Electronic Connection Bracelets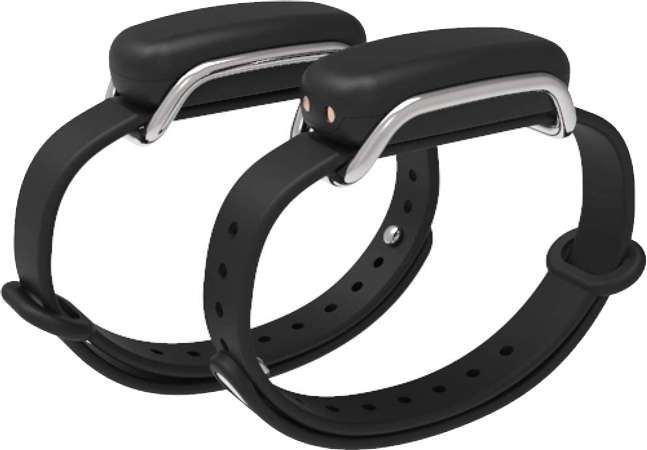 Help married couples to keep in touch wherever they go with this pair of Connection Bracelets. Each bracelet can be worn discreetly and mimics the vibration of each person's touch. They can be used to share private messages and moments even when apart. Choose from different colored accessory bands to match mood or outfits and always remain connected to each other with these rechargeable bands.
11.
Long Distance Friendship Lamps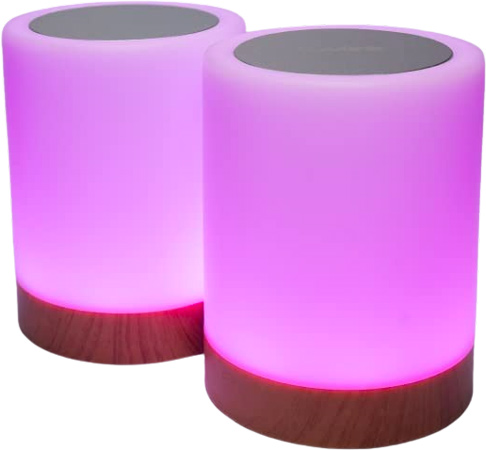 Give them a way to keep their romance alive. Always remain in contact with these high-tech touch lamps that allow couples to connect across any distance. Just touch your lamp and your other half will know that you are thinking about them – even if they are on the other side of the world! Choose from different colors by holding down the top of the lamp, or by using the specially created paired app.
12.
Caramel and Chocolate Crunch Gift Basket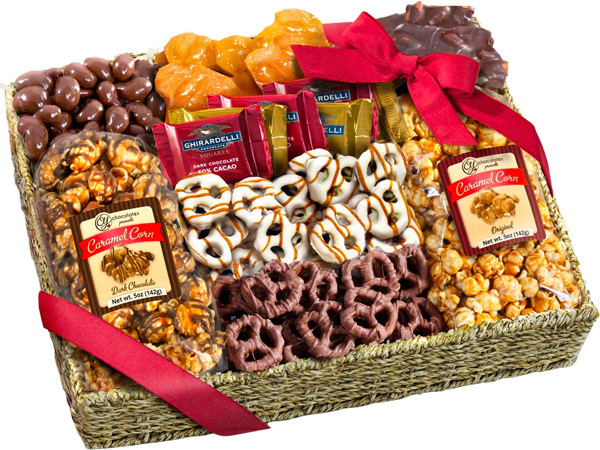 This gourmet gift basket is heaped with decadent favorites and will be perfect for married couples to share. Includes handmade chocolate treats, handmade caramel corn, and thick slabs of chocolate bark. Caramel-covered pretzels, chocolate cashews, and other favorites are all dipped in and drizzled with decadent Ghirardelli chocolate. Share tasty chocolate squares and indulge your every chocolate craving with this luxurious and decadent gift basket.
13.
Electric Wine Gift Set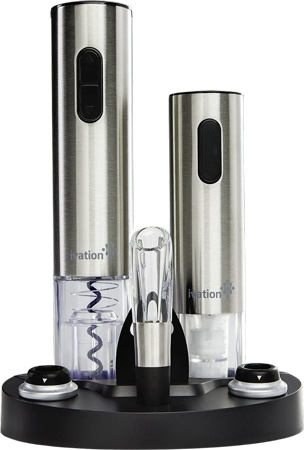 Need a wedding gift for the couple who has everything? Then this Stainless Steel Wine Set will be a great idea. Fashioned from gleaming, modern, metal this eye-catching set will look fantastic on a kitchen counter or in a drinks cabinet. Contains an electric wine opener, aerator, and a wine preserver. A foil cutter, bottle stoppers, and an electric charging base complete the set. This is a must-have gift for wine connoisseurs.
14.
Turkish Cotton Bath Towels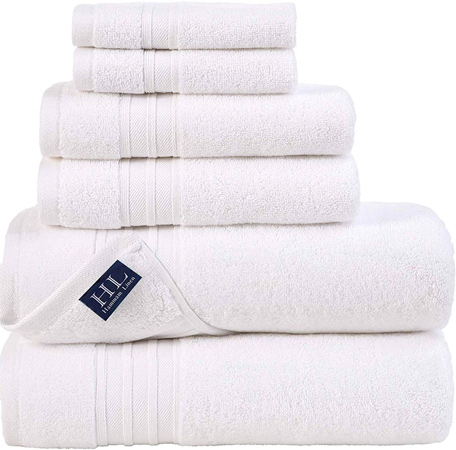 Gifts for the home are a popular choice for newly married couples and these cotton towels will make a great addition to the bathroom. This six-piece towel set is made from thick, highly absorbent material and comes in a wide range of appealing colors. Machine washable with a quick-drying time, these towels will be soft and fluffy for every use. Make bathtime extra luxurious with these high-quality towels.
15.
Two-piece Elephant Sculpture
Wildlife and nature lovers will appreciate this intricately styled Elephant Sculpture. The two adorable elephants sit with their trucks intertwining above them to create a romantic heart shape. Elephants symbolize good luck, strength, and protection so this ornament will make a perfect wedding gift for any couple. The unique wooden texture is strong and durable, and this sculpture will make a lovely decoration for any new couple's home.
16.
Couples Lava Rock Bracelets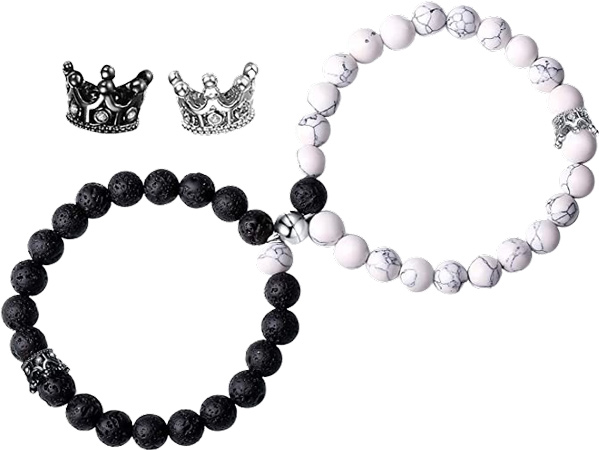 Feel together no matter where you are with these uniquely designed black and white Lava Rock Bracelets. The magnetic bracelets are made from lava rock stone and crystal beads and include a King and Queen crown that can be attached. The natural stone helps to reduce anxiety and these bracelets can be worn whenever you are apart. The bracelets come in a protective velvet bag and a gift box.
17.
His and Hers Watches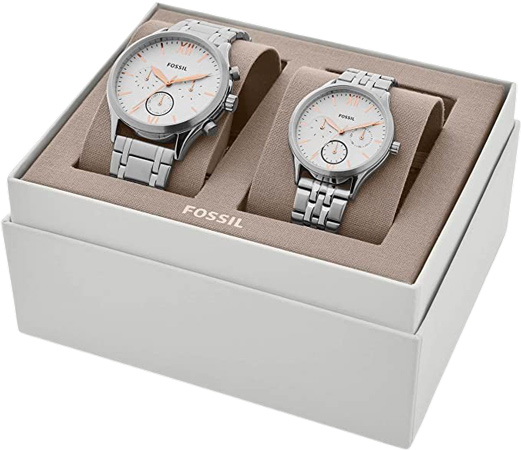 Give them a stylish wedding gift that they can wear and use every day with these Fossil watches. Each watch features a modern steel design with rose gold detail. The striking white watch face contains large roman numerals and three large chronograph dials. The patterned chain-link bracelet has a foldover clasp for easy fastening and removal, and the watch is water-resistant. These lovely timepieces are presented side-by-side in a gift box.
18.
Two Souls One Heart Necklace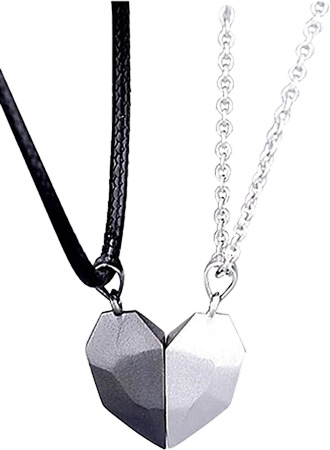 Made from stainless steel and copper this striking couples necklace will make a thoughtful and romantic gift. One side black, the other side silver each with a magnetic half pendant that locks together when close creating a complete heart shape. This necklace makes a great way to show the togetherness of any couple. The heart necklace is comfortable to wear and the monochromatic colors will go with any outfit.
19.
Chef Knives Set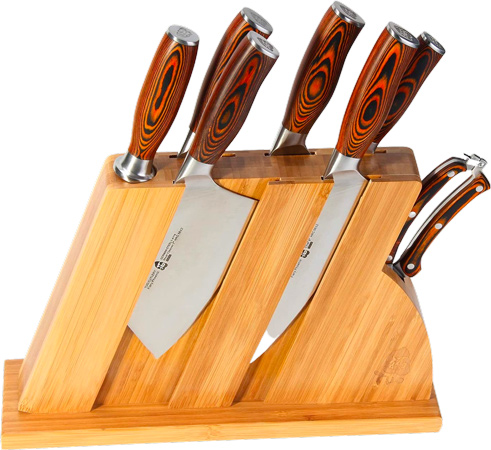 Whether your married couple is setting up a new home or has been cohabiting for a while, this top-quality set of knives will be an ideal gift. The eight knives include a paring knife, Santoku knife, and a cleaver all crafted from high carbon stainless steel. The gorgeous wood grain handles are made from a Pakkawood composite that is guaranteed not to shrink, crack, or expand. All knives are stored in an elegant bamboo block and can be used to cook and prepare meals for a lifetime.
20.
Complete BBQ Accessories Set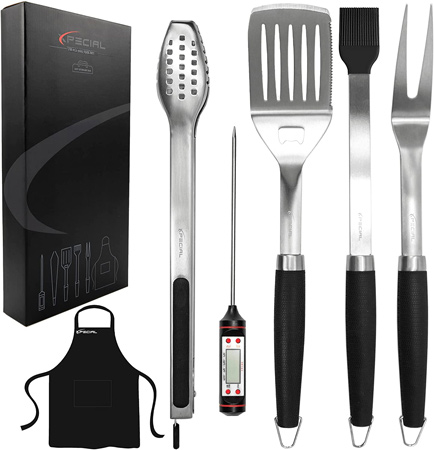 Serve up hot dogs and burgers in style with this extra thick stainless steel Barbecue Utensil set. Contains everything needed for outdoor grilling and alfresco entertainment. Fork, spatula, lockable tongs, and basting brush included, and for true pitmasters, there is even a durable apron and meat thermometer to make sure that food is cooked to perfection. The entire set comes in a handy storage bag to keep tools clean and protected and will make an ideal wedding gift for couples who like to spend time in the garden or entertaining friends at cookouts.
21.
Leather Wine Bag and Tumblers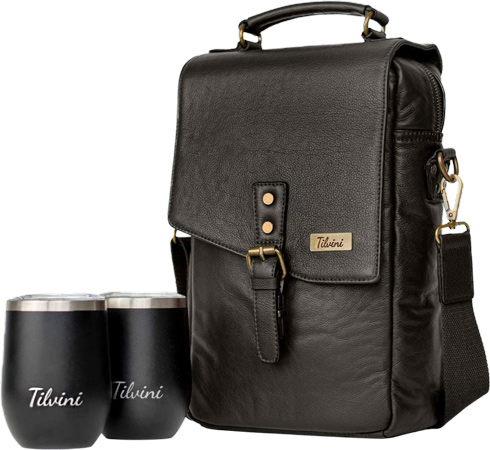 Take trips to the beach or go on picnics in style with this Leather Wine Bag that can hold two bottles of red, white, or rose. The bag is made from quality leather and is fully insulated to keep wine at the ideal temperature. Includes a bottle divider to prevent damage while hiking or walking, and the two stainless steel tumblers are perfect for sipping wine outdoors. This will make a fabulous and original wedding gift for newly married couples.
22.
King Size Sheet Set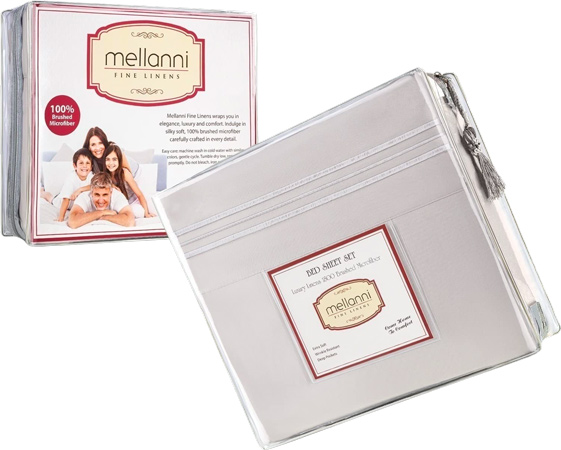 Add a bit of luxury and refinement to the home with this striped bedding set. Top-quality materials and workmanship ensure silky soft comfort, and with a fabulous selection of colors, there will be something to match any home decor. Comes with a flat sheet, fitted sheet, and two matching pillowcases, and these easy care sheets are fade, stain, and wrinkle resistant. They are an ideal gift that will last for years.
23.
3-piece Luggage Set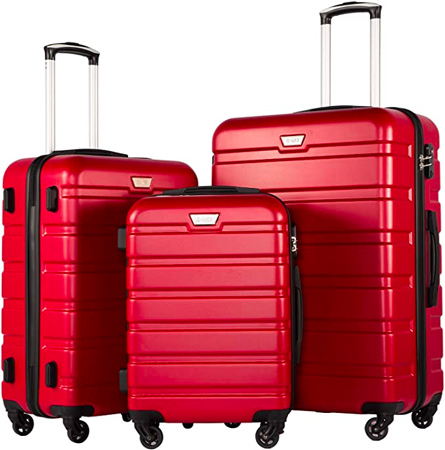 Send them on their honeymoon in style and give them a wedding gift they can use with these durable hardshell suitcases. Perfect for packing clothes and travel essentials, these cases take all the heavy lifting out of travel with the fitted multidirectional wheels. Just push the suitcase along with minimal effort. The interior mesh pockets are great for holding essential items and each case fits inside the next size up so they can be stored together easily.
24.
Hand-blown Champagne Flutes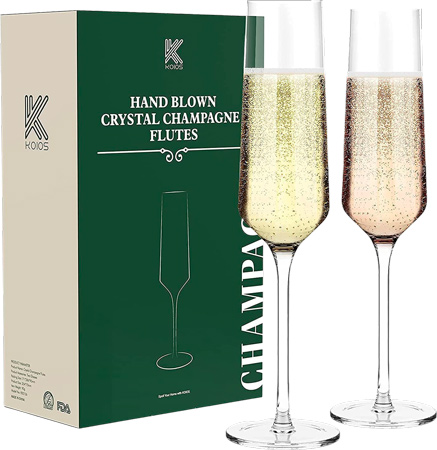 Toast their good health with these beautifully crafted, hand-blown lead-free crystal, glass flutes. Tall and elegant with a clean design these glasses are professionally created by experienced craftsmen. The glasses are made to capture the most flavor from champagne with a wide lower bowl and narrow mouthpiece. Raise a glass and celebrate their wedding with these exquisite champagne flutes.
25.
Extra Large Wedding Album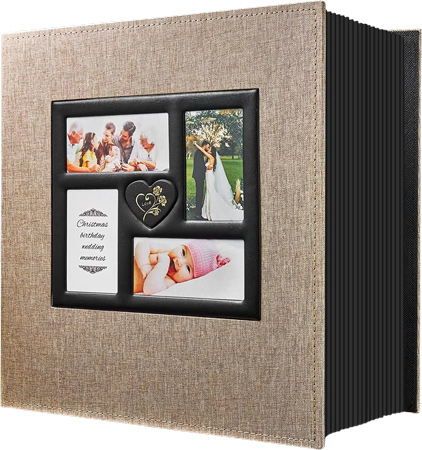 This large-capacity wedding album will be the perfect place to keep pictures of their special day. Capable of holding up to 600 photos, this album will capture all of their special wedding memories in striking detail. Keep images clean and protected using the included dust covers, and display an image in a landscape or portrait orientation. The cover can be customized with four special images that can be featured on the front of the album for an extra special touch.
26.
Porcelain Sushi Set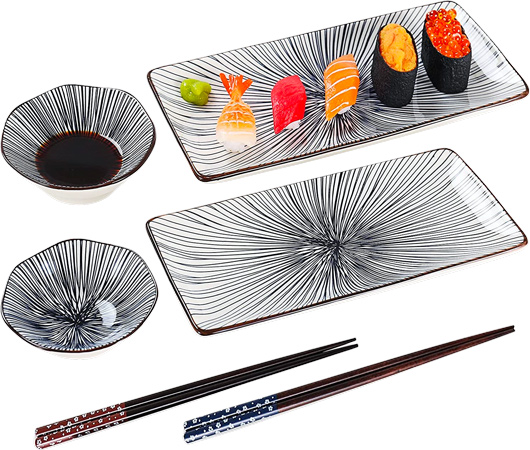 Give them a wedding gift that they can share and enjoy together with a Japanese Sushi Set. Decorated with an intricate pattern and includes rectangular sushi serving platters, dipping bowls, and chopsticks. Chip-resistant, crack-resistant, and long-lasting the delicate patterns are guaranteed not to fade and are microwave and dishwasher safe. Great for romantic evenings at home and an easy way to experience Japanese culture.
27.
Scented Travel Candle
Bring peace and tranquillity to any newly married couple's home with this Archipelago Botanical candle. Made with natural soy wax the candle comes in an easy-to-carry travel tin. Use at home or use them when traveling to release aromatherapy scents on Ylang Ylang, Tobacco Flower, and Bergamot. The delicately balanced infusion will help to reduce stress and set a romantic tone. The candle is beautifully packaged and ready to use for any occasion.
28.
Moroccan Tangine Cooking Pot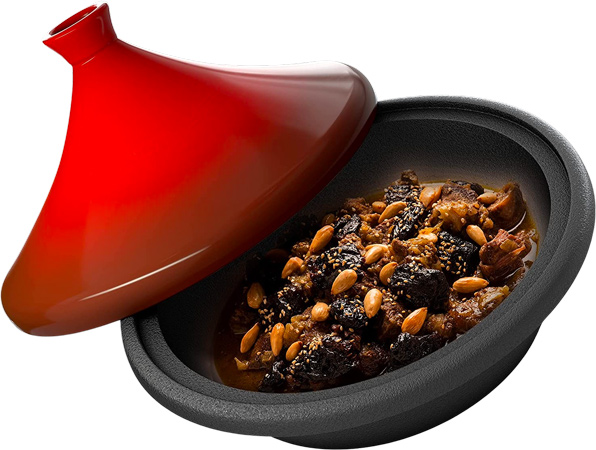 Here is an ideal wedding gift for couples who enjoy trying new recipes. The Moroccan Tangine Cooking Pot is designed to trap steam and naturally bring out all the best flavors of the food. The unique shape allows food to be cooked evenly and makes the meat incredibly tender. Made from robust cast iron, the pot will be sturdy enough to be used time after time. Suitable for use on all types of hobs and ovens due to the stainless steel induction base.
29.
Two Wooden Bird Nesting Boxes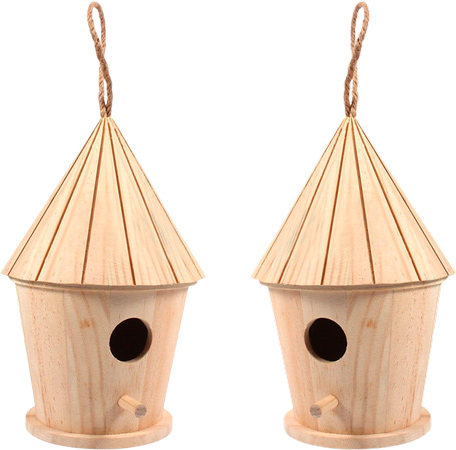 Turn their backyard into a bird sanctuary with these two bird nesting boxes. Fully pressure treated and stained for protection, these boxes will provide the ideal place for common and wild birds to make their nests. The sloping roof allows rain and moisture to run off, preserving the wood and preventing rot. Enjoy watching birds raise their young and create a shared experience with these nature-friendly boxes.
30.
Glass Wedding Photo Frame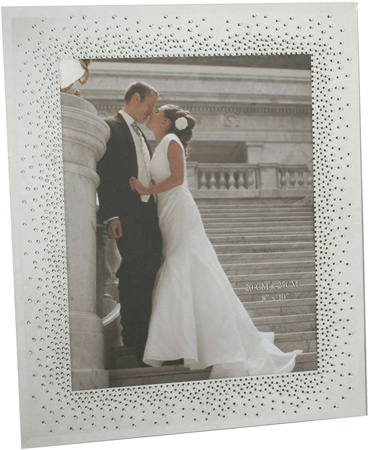 Let them display their favorite wedding photo in pride of place using this eye-catching mirror glass wedding frame with stunning detail. Large enough to hold a single 8×10″ photo this frame will show off any wedding photo to its full. The frame is encrusted with dozens of sparkling crystals and will make a real conversation piece in any home. Add a special wedding photo and make a delightful wedding gift that will look fantastic on any wall.
31.
Porcelain Tea Set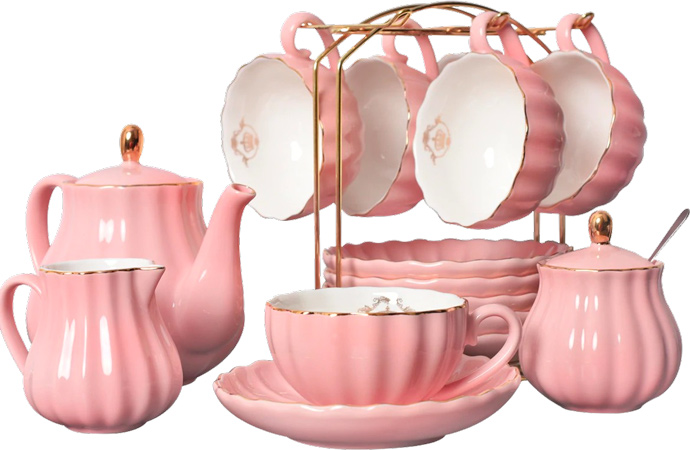 This royal tea set contains everything needed for serving up a fresh brew and enjoying afternoon tea. The pumpkin shape design is covered with a hardwearing and smooth glazed surface. Include six cups and saucers and a large easy pouring teapot with a removable lid. It even comes with spoons, a sugar bowl, a milk jug, and a tea strainer. Use the stand for easy storage and impress family and guests when they come to visit.