Leaving school and going to college, or heading out into the big wide world in an important even for teenage girls. If you have a daughter or a niece who is graduating high school then you will want to get her a nice gift to mark the occasion. Hair and beauty gifts or a piece of fun and trendy jewelry make good graduation gifts. If your high school graduate likes to draw or paint then an art set or coloring pencils can work really well. Whatever you decide to buy, your teen is sure to appreciate that you are a part of her high school graduation.
1.
Diamond Dial Bangle Watch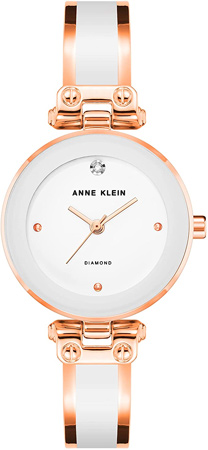 This gorgeous watch from Anne Klein is a great gift to mark your daughters passing into almost adulthood. The designer watch will look amazing when worn with casual hang out clothes and just as good for evening or formal outfits. The minimalistic white design is contrasted by gleaming rose gold accents and the analog watch is finished with a mineral dial. An enamel and alloy bangle fits securely around the wrist and the watch is water resistant.
2.
Leather Journal Writing Set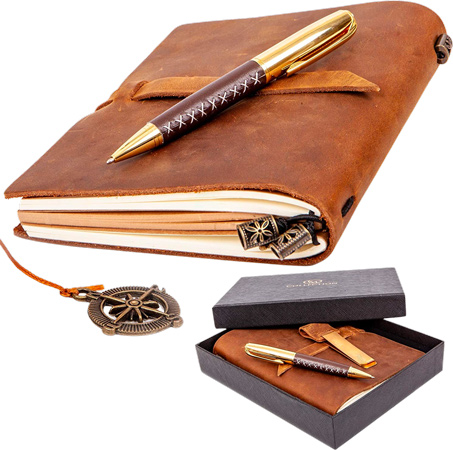 Keep notes, dreams, and inspirations safely written down in this elegant leather-bound journal. Perfect for documenting travel, keeping ideas and sketches, or simply to practice journaling. The premium leather cover is finished with ties, and adorned with rustic charms. There is a chunky leather-wrapped pen provided to keep with the notebook and the entire set look luxurious and elegant. It will be a high school graduation gift that your teenage girl will love.
3.
Casual Graduation Socks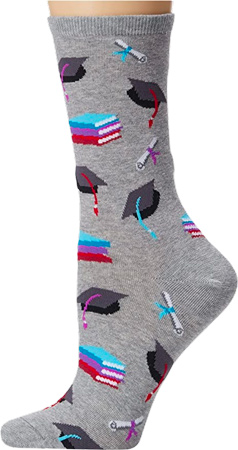 Make a fun gift and keep feet warm and happy with these cute socks. For a sassy graduation gift these novelty socks will be great for a niece, sister, or daughter. Decorated with books, mortarboards and scroll they are an ideal graduation gift. Wear them with shoes or sneakers and add some humor to the graduation event. Flash the socks to prove your high school graduate status. Made from premium cotton, these socks are machine washable and will come up like new every time.
4.
Mint and Eucalyptus Candle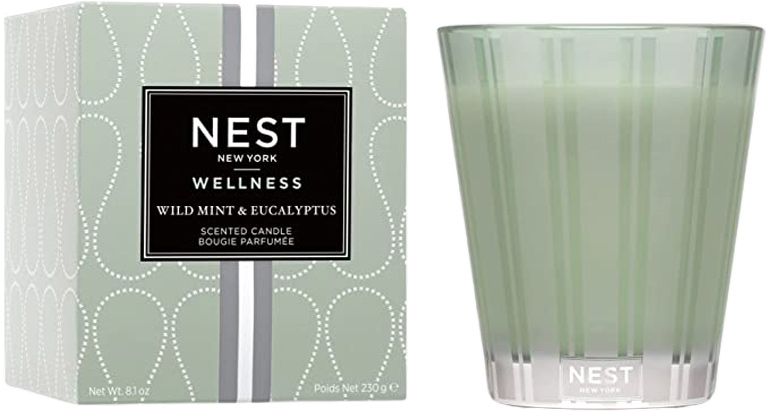 Keep her room smelling fresh and fragrant with this delightful and upscale luxury candle. Made from wild mint and eucalyptus it is specially blended with scents to keep you focused and stress free. The softly frosted glass container looks stylish and elegant and this candle will look lovely in a teenage girl's room. Light it up and enjoy the soft glow and the delicately scented fragrances as they are released into the atmosphere. For a graduation gift that's classy and expensive, this candle will be perfect.
5.
Golden Owl Pin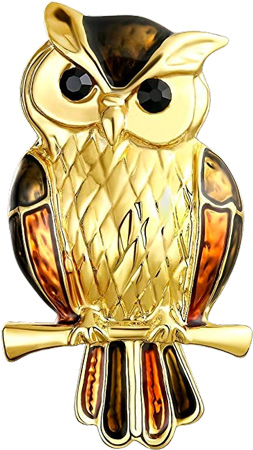 Traditionally, owls are associated with education, so for upcoming high school graduates this pin will make an awesome gift idea. The large gold-plated owl is finished with amber and brown details and is striking to look at. Glittering dark crystals are used as his eyes and give the owl a studious and serious look. Wear it as a brooch or a scarf pin, or even pin him to a bag or rucksack. The gold, crystal, and enamel details glitter and sparkle, and this delightful brooch is and eye-catching piece which can be worn daily.
6.
Bookshelf Tote Bag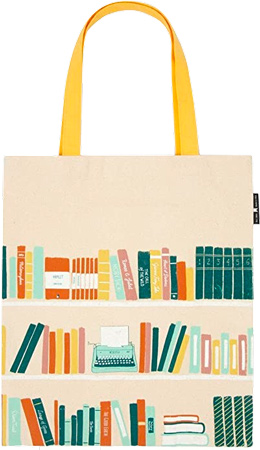 Carry book, gym clothes, or yoga kit easily in this lightweight and versatile tote bag. Made from durable cotton canvas the bag has a large capacity and can be used to transport all kinds of items. Use it to carry a laptop, or take it when you go shopping to hold your purchases. The sturdy double-stitched handles make the tote easy to pick up and carry, and the fun book design adds color and interest to the bag. Great for high-schoolers and teenagers, it will make a useful and practical gift for graduation.
7.
LED Letter Light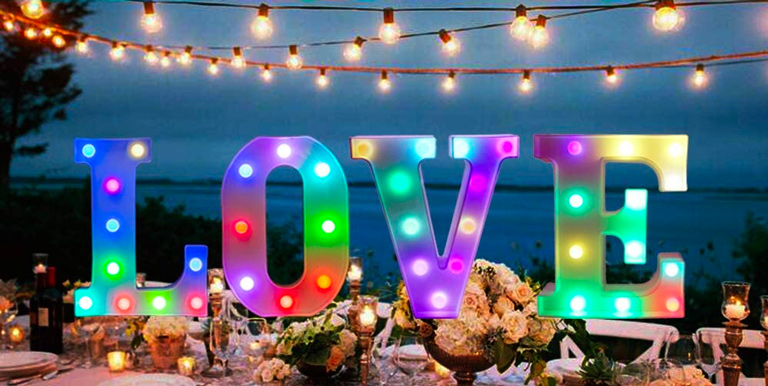 Put your superstar high school graduates name up in lights, or maybe you can just use just the first letter! This large brightly light LED initial light will be a cool gift for any high school girl's bedroom. The marquee letter light features 16 different colors and can be controlled by the included remote. Choose from different light modes to flash and cycle colors in different sequences, and display the letter light on a nightstand or hang it on a wall. It will add a modern and fun effect to the room.
8.
Retro Polarized Sunglasses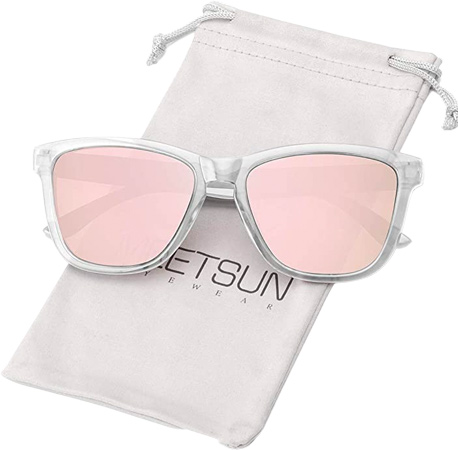 Add a touch of cool and classy glamor with these retro styled sunglasses. They are the perfect gift to make your high school graduate look like a movie star, and the silver, mirrored lenses will add a touch of mystery to the wearer. The lenses are one hundred percent UV protected and will prevent damage from harmful sun rays. Impact resistant and feature true color technology with glare resistant features, so you can see more clearly on bright sunny days. The sunglasses come in a range of color combinations to suite all tastes.
9.
Facial Sheet Masks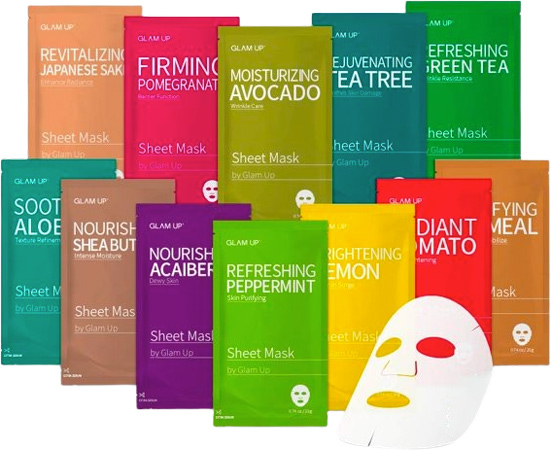 Keep skin fresh and clear and make a face mask part of a regular skin care routine with this set. Includes a large number of different facemasks made from a variety of skin-friendly and natural ingredients like avocado and shea butter. The masks can be used to help with everything from dry skin to purification and are great to use as part of a skin care routine. Masks are completely vegan friendly and will make a lovely thoughtful gift for high school graduates who are eco-conscious. Relax and hydrate with this home skin care set.
10.
Pandora Graduation Charm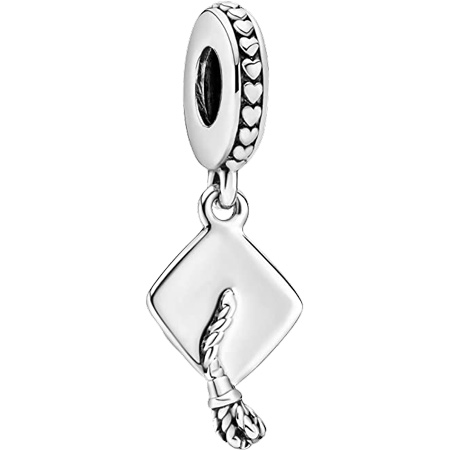 Pandora gifts are really popular among teenage girls and this silver charm is simply stunning. It can be worn on a bangle, or even used as a necklace pendant. The charm is styled as a tiny mortarboard cap and while your recent graduate may not be leaving college just yet, it's a great way to celebrate her high school years. Use the charm as an inspirational gift to encourage her to continue her educational journey. It will look fantastic with an evening outfit and just as great for casual wear.
11.
Glow in the Dark Blanket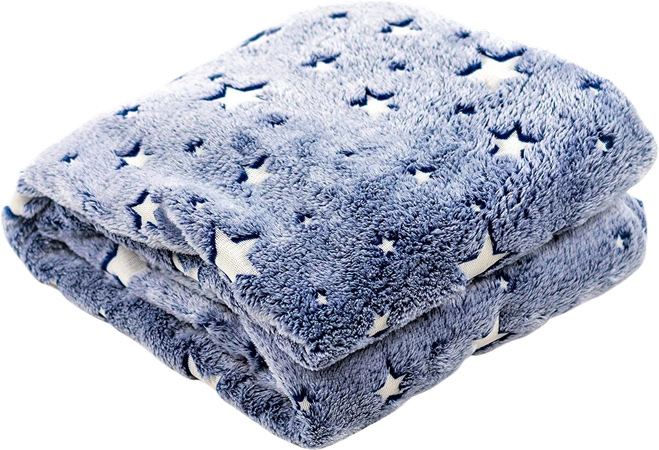 Keep legs and feet protected from drafts and toasty warm with this cozy fleece blanket. This throw is inset with tiny luminous stars and glows in the dark. It will make a cool graduation gift for a high school girl to keep in her room, or wrap up warm on the couch. Made from super soft material this galaxy themed blanket will keep in the heat and can be taken in the car on long road trips for an extra layer of warmth.
12.
Study Desk Lamp and Charger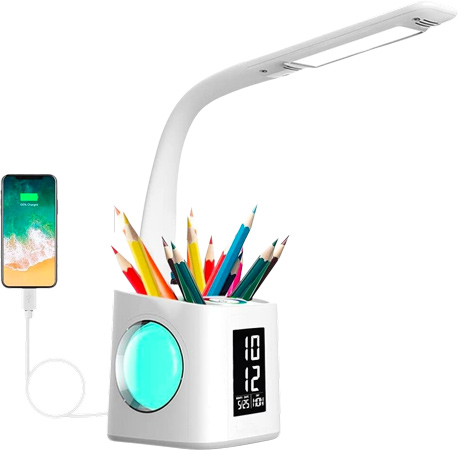 Even when high school is over, it doesn't mean that they study has to stop. For girl that like to read or spend their time creating art projects this study desk lamp will keep everything lit up night and bright. The LED bulb brightness can be adjusted to reduce glare and the cool, touch sensitive, color changing base can be used to hold pens, pencils and other items. Great for students, the lamp also includes a digital clock and a mobile device charger.
13.
Slim Leather Wallet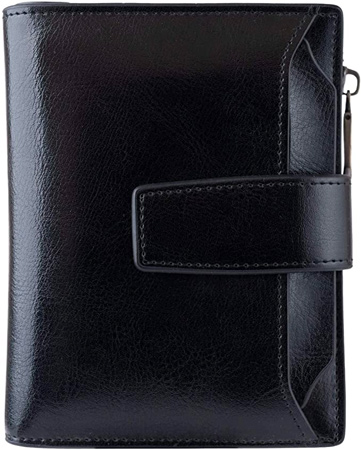 If your high school graduate is heading off into full time employment then this wallet will be the perfect place to keep cash, ID, and swipe cards. Made from premium leather the wallet folds out to reveal different pockets and card slots, and it can be easily carried in a pocket or bag. The modern, attractive, finish features RFID technology for security, and the wallet comes in a range of vibrant and modern colors. Just grab it and go while keeping all your debits cards and essentials safe while at work or school.
14.
Waterproof Bluetooth Speaker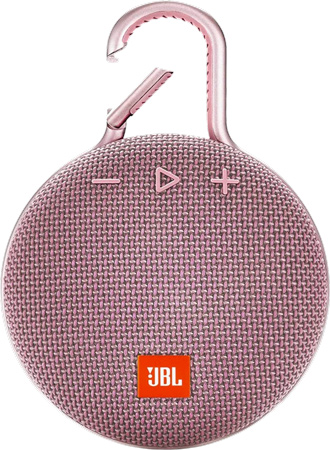 Most high school girls enjoy streaming and singing along to their favorite tunes, so this waterproof Bluetooth speaker will make a great graduation gift for your young one. Just hang it up and pair it with a phone or mobile device and listen to your latest hits. It's completely waterproof so it can be used in the bathroom while taking a shower or soaking in the tub. Take it along on trips or camping weekends and enjoy your music wherever you are.
15.
Versatile Backpack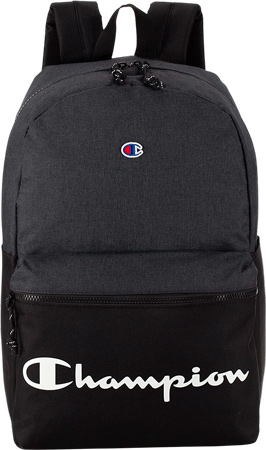 Keep everything you need safe and secure in this cool looking backpack. Large enough to hold a laptop or tablet the pack features padded pockets and compartments to keep sensitive electronics safe. Use it to carry books, clothes, or a water bottle when going out hiking or walking, and carry it easily using the comfortable, padded, shoulder straps. Hardwearing and durable it can be used for work, college, or even when going to the gym.
16.
Blue Leather Jewelry Box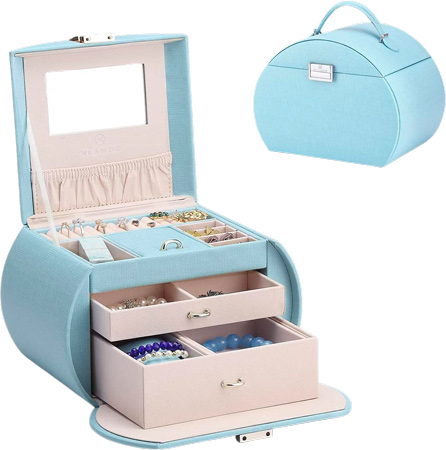 If your teenage girl is a fan of jewelry then get her somewhere to keep it safe with this gorgeous retro style jewelry box. Packed with drawer's hangers, and compartment's it can easily hold multiple pieces of jewelry like rings, necklaces and bangles. It would make a fantastic graduation gift for a niece or female relative and the box will make a great addition to any teenage girl's room. The box lid flips up to reveal a small vanity mirror that can be used to quickly check hair or apply some last-minute makeup.
17.
Noise Cancelling Headphones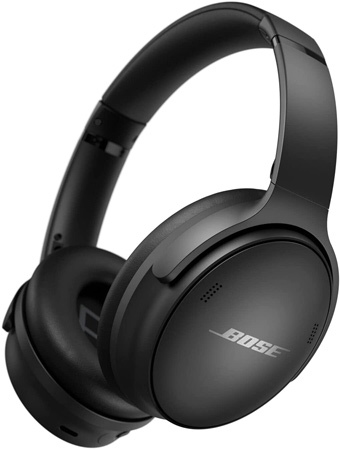 Create a space of peace and quiet with these noise cancelling headphones. They are great for times when uninterrupted concentration is needed and will drown out any external noise or distractions. Premium sound quality from Bose makes these electronic headphones ideal for listening to music, and a built-in microphone means that phone calls can be taken without the need to take them off. Use them at home or while traveling to work or school and pack them away in the handy protective case when they are not needed.
18.
Remote Mini Projector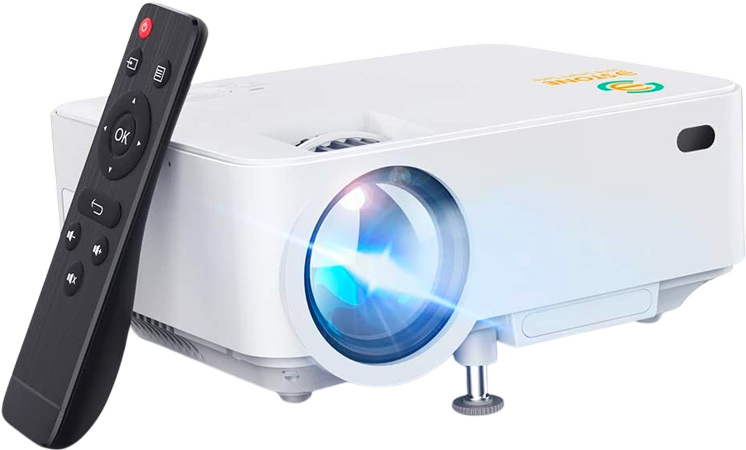 Enjoy a movie or view your latest photos in jumbo size with this versatile mini projector. Its compact size means that it's easy to store in a cupboard or a drawer and it can be taken out and set up quickly. Comes with high quality projection and built-in speakers, the projector is great to use at family events or sleepovers. Fully remote control it can be connected to laptops, mobile phones, and other devices to watch media or play video games on a big screen.
19.
Bracelet Making Kit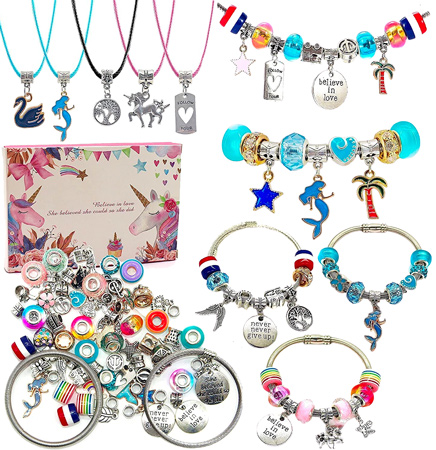 Bring out their inner jewelry designer with this fun and entertaining bracelet making kit. Spend hours crafting and weaving your own signature bracelets and original designs. Give then as a gift to family members or friends and show off your creativity. Comes with all the essential needed to craft your own jewelry like bands, clasps, and charms, and everything is supplied in different colors so you can choose the ones to suit. This will make a super and creative gift for a high school graduate.
20.
Temporary Skin Markers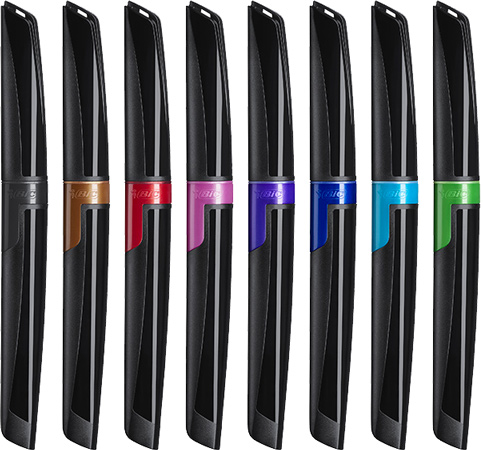 If your teen is slightly edgy then she will love these temporary tattoo markers. Use them to draw images and designs on the skin in safe and non-toxic ink. The pack includes a set of stencils to create images of animals or flowers, or if your high school graduate is creative, then she will enjoy using the pens to create freehand drawings. The cosmetic ink is quick-drying and water resistant so images can last for several days before being washed off.
21.
Insulated Water Bottle

Keep coffee hot and water cold with this handy double insulated bottle. Made from powder coated steel the bottle's surface is easy to grip and feel great in the hand. Fill it with your favorite beverage and keep drinks at the correct temperature all day. The tightly sealed top is easy to drink from and closes securely to prevent any drips, leaks, or spills. Take it to work, or the office, or use it when traveling to keep drinks close at hand and easy to reach.
22.
Nail Styling Kit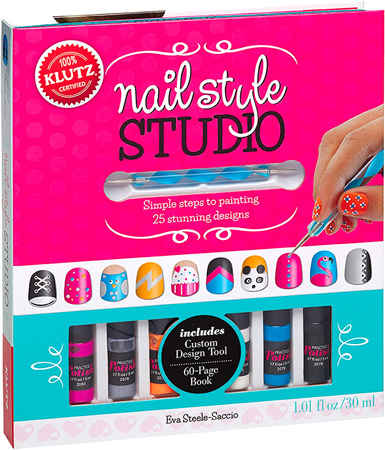 For a fun and creative graduation gift get her this artistic set of nail designs. Includes all the tools and nail polishes needed. Use the multi colored nail paint to design your own original nails and impress your friends with your new and trendy look. Style nails for friends and share with relatives to show off your nail studio skills. Easily design different nail styles with stunning colors for everyday use, special events, and nights out.
23.
Guess Girl Perfume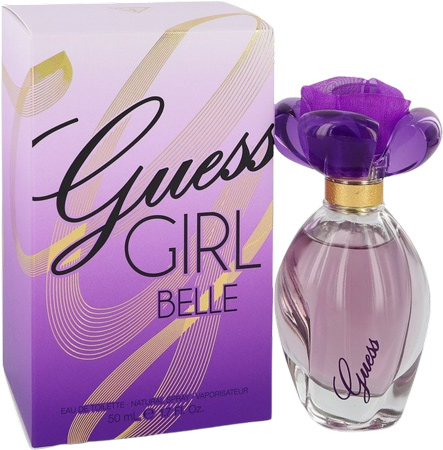 Help your young high school graduate find their own signature scent with this delightful perfume from Guess. The delicate scent is lightly fragranced and will be perfect for a teenage girl. Surprise and delight her on her graduation with her own designer bottle of perfume that she can use over and over again. Wear it on nights out, or spray it on lightly for every day wear. The elegant bottle is made from purple glass, topped with a dark purple flower and will look great on any shelf or nightstand.
24.
Wooden Art Set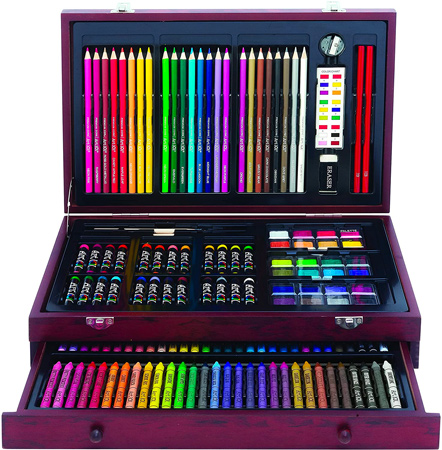 Bring out her inner artist or designer with this portable art studio. Packed with everything needed to draw and create, the set features a variety of colored pencils, pastel crayons, and water color cakes to use for artwork and coloring. Tools like sharpeners, mixing pallets, and brushes are also included. The case is fashioned from polished cherry wood and it will make the perfect gift for any young graduate who is interested in art or design as a career.
25.
Cleansing Facial Exfoliator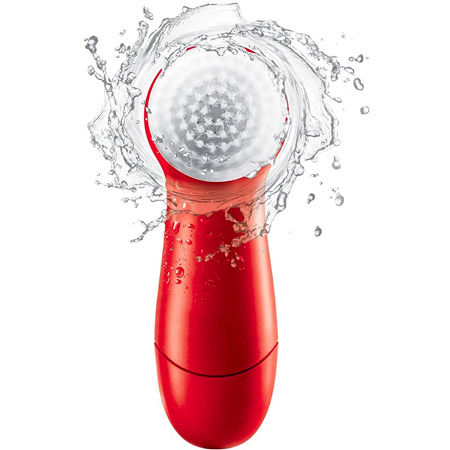 Keep skin fresh and healthy with this deep exfoliating brush. The battery powered brush features a rotating head which will give skin a deep intense cleanse and keep it looking bright and radiant. The molded grip is easy to hold in the hand and a thumb-button is included on the reverse to adjust speed and power at a touch. Use it to clean pores, remove dead skin cells, with a massaging motion to improve circulation and regenerate skin.
26.
Professional Pedicure Set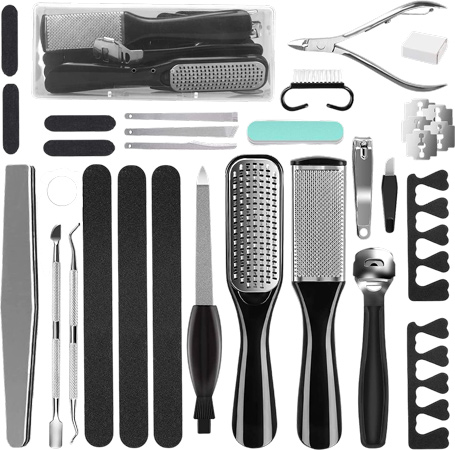 Feet will be sure to stay soft and supple with this professional pedicure kit. Used for advanced foot care it includes tools to remove dry skin, combat callouses, and keep toenails neat and trimmed. Enjoy baby soft and smooth feet and keep cuticles nicely shaped with the tools and files included. The entire set comes in a handy case to keep everything together when not being used. It will make a great gift for young ladies who like to take care of their feet and will make a great pampering gift for new high school graduates.
27.
Craft Organizer Tote
Crafting and hobbies like needlepoint, knitting and crocheting are becoming very popular. So, if your teen enjoys sewing or making things then this lovely craft tote will be ideal to carry everything she needs. Use it to hold wool, knitting needles and crochet hooks and keep everything neatly together and safe. External side pockets can be used to keep frequently needed items on hand and the tote can be picked up and moved easily using the sturdy handles.