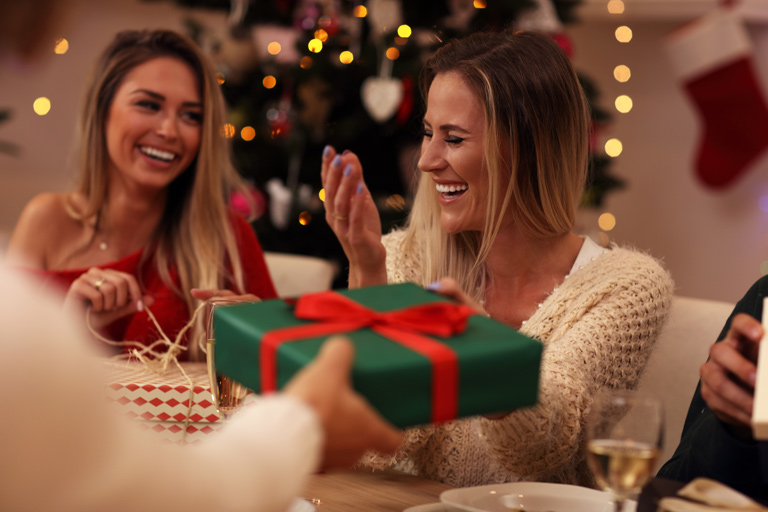 If you're shopping for a gift to give your sister-in-law and struggling for good ideas, this list is going to make sure you pick out the perfect gift that she'll actually love to get. Avoid the awkwardness of picking out a gift she doesn't love or won't use. This list of 27 gift ideas is packed with high-quality, classy gifts that will make you look good.
Everything from fashion to home decor and self-pampering is covered right here so you don't have to spend time worrying over what to get her. Your sister-in-law is about to be one lucky lady.
1.
Beauty Face Roller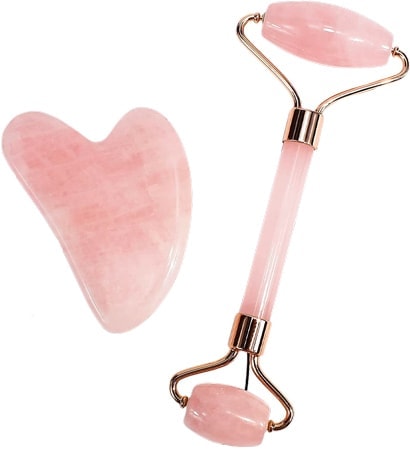 Give your sister-in-law a little pampering from home with this rose quartz face massager. The roller will help the absorption of facial creams while also relieving muscle tension that causes fine lines. It can even be stored in the fridge for a cooling effect that will reduce redness and puffiness. It's a mini spa treatment she can treat herself to from home.
2.
Faux Fur Blanket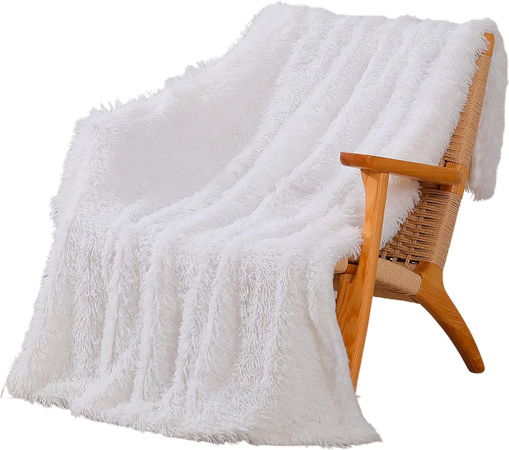 This luxurious faux fur blanket will keep her warm while adding style to her home. The extra-long shaggy fabric makes it super cozy and the reversible design with shag on both sides means it's twice as fluffy. It's great as a throw on the couch or a chair but also comes in larger sizes which makes it suitable for an ultra-chic bedspread that will feel like falling into a cloud. It comes in seven different fashionable colors that will be sure to add a splash of sophistication to her home.
3.
Bath Gift Set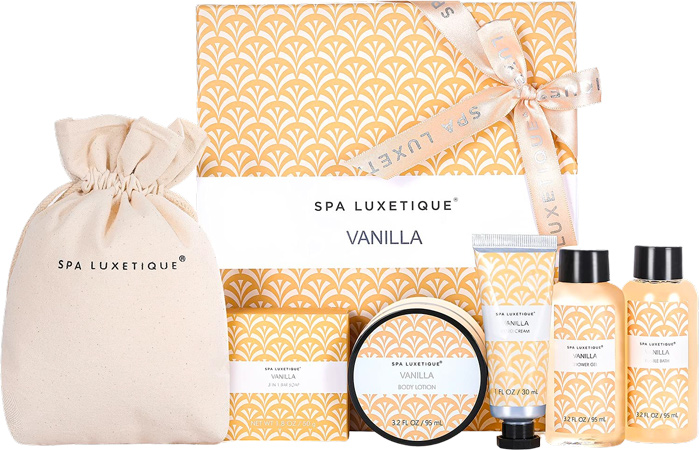 Who doesn't love a luxurious bath? Give your sister-in-law the most relaxing bath she's ever had with this vanilla-scented spa gift set. The six-piece set includes bubble bath, foaming cleansing gel, a lathering soap bar, body lotion and hand cream that can all be stored away in the reusable burlap linen travel bag. Not only will she smell amazing and feel relaxed, but the shea butter and vitamin E enriched formulas will also leave her skin feeling soft and hydrated. She deserves it.
4.
Bath Caddy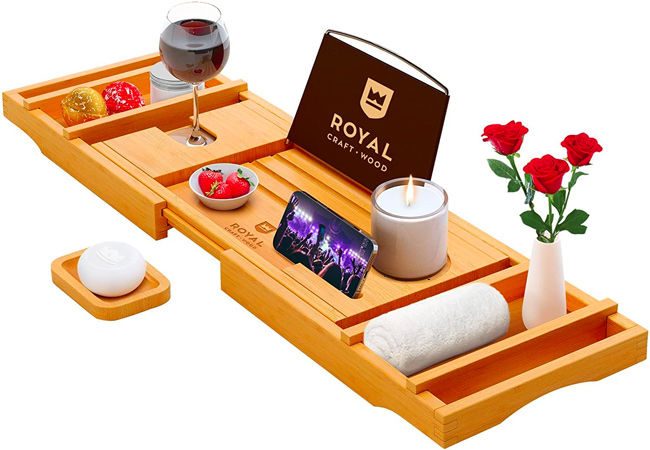 This bathtub caddy is just the thing your sister-in-law needs to feel like she's at a five-star spa any time she wants. This premium bamboo tray extends to fit most standard-sized bathtubs and is lacquered to make it durable and water-resistant. The tray features a phone holder, a wine glass holder, a candle hole and even a tablet holder so your sister-in-law can catch up on her favorite shows from the comfort of her bath. Now that is luxury!
5.
Sleep Mask Set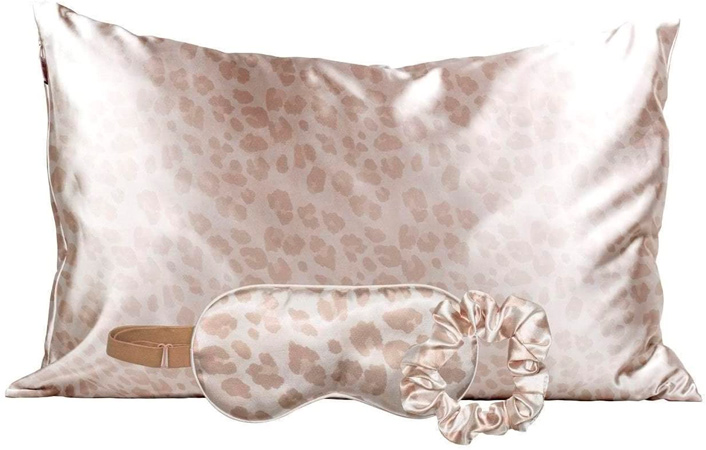 Help your sister-in-law end her day right with this luxury sleep mask set. The set comes with a satin eye mask, a matching satin pillowcase and a hair scrunchie. Sleeping on satin helps minimize fine lines and stops hair breakage and frizz so she can wake up feeling refreshed and looking her best. The set comes in four solid colors and one fun leopard print pattern. This is a gift she'll appreciate every time she lays her head down on the softest pillowcase she's ever had.
6.
Satin Pajamas

Your sister-in-law will know the true meaning of luxurious coziness in these satin pajamas. The two-piece set is made in a relaxed fit for loose comfort and has a classic button-up closure and notch collar. They come in many different colors and fun patterns so whether she prefers a classic black or a fun pineapple motif, there's a perfect set waiting to level up her lounge game.
7.
Cheese Board Set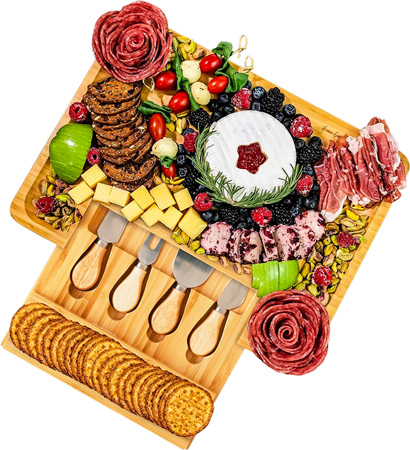 Make sure your sister-in-law is always ready to entertain with this solid bamboo cheese board set. The large board provides ample space for an extravagant spread while the built-in hidden drawer houses a set of four cheese knives that guests can use to serve themselves. She can either wing it and make up her own creations or she can get tips and ideas from the included eBook that's all about creating impressive charcuterie boards.
8.
Wine Opener Set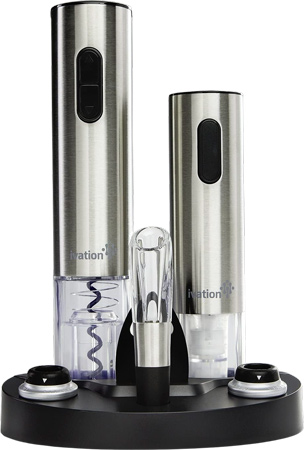 If your sister-in-law appreciates a glass of wine once in a while (or more than once in a while!) this wine opener gift set will not go unappreciated. The electric corkscrew extractor makes opening a bottle of wine effortless. No more faffing around with old school openers and risking broken corks. Once the wine is open it can even be preserved with the included vacuum pump that removes excess air so the wine will last longer and stay tasting its best. The set also comes with two wine stoppers, an aerating pourer and a charging base to keep everything organized and powered up for the next bottle of bliss.
9.
Wine Tumblers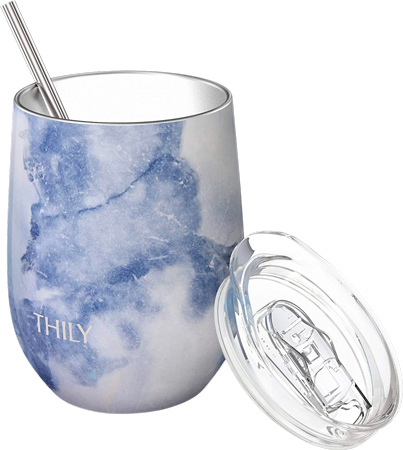 These stainless steel insulated tumblers are the perfect companion for your wine-loving sister-in-law. They come in a set of two and even come with two accompanying metal straws that fit into the sliding lid openings. The triple layer vacuum insulation will keep white wine or cocktails cool for up to nine hours and the unbreakable stainless steel makes them perfect for relaxing by the pool. The beautiful marbled pattern on this set makes them as unique as they are useful.
10.
Drink Coasters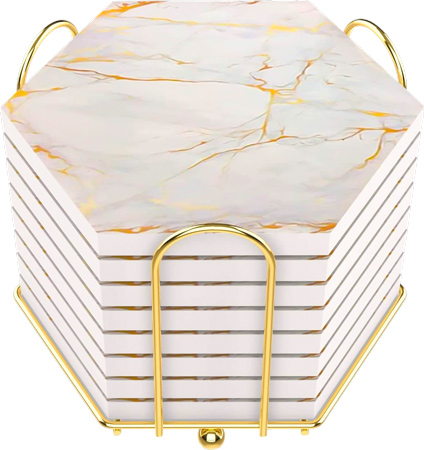 If your sister-in-law loves home decor then she will really appreciate these on-trend coasters. Not only will they keep her furniture stain-free, but they also look good left out on the table in their display holder. The cork backing will protect furniture from getting scratched and the classic gold frame and marble design make them a seamless fit for almost any decor style. She'll be thrilled.
11.
Water Sparkler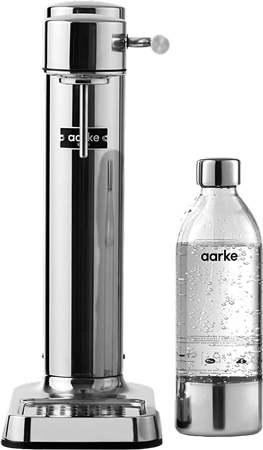 If your sister-in-law likes sodas or sparkling water, this luxury gift will get plenty of use in the kitchen. This soda maker machine by Aarke turns regular water into sparkling water with the push of a lever. While soda machines might not be a new concept, this machine is definitely the best looking one on the market. Its classy steel structure is designed to be displayed on the counter, not like other cheap, plastic alternatives. It's also the perfect accessory for a bar cart. A bubbly gift that will save her time and money.
12.
Tea Infuser Tumbler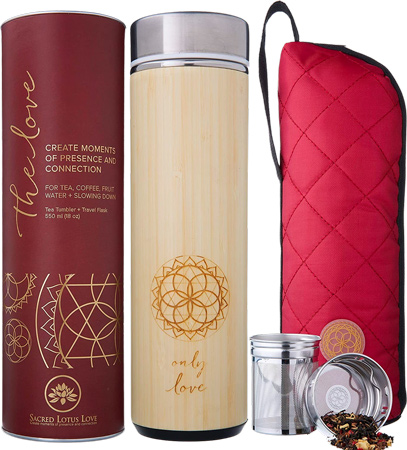 Fresh brewed herbal tea will always be within reach with this eco-friendly, bamboo tea tumbler. The double-walled tea flask comes with a strainer and infuser basket that brews 18 ounces of fresh tea whenever the craving strikes. The bottle is unbreakable and leakproof which makes it great for traveling to and from the office. It even comes with a quilted travel sleeve to protect it from scuffs and dings so it will stay just as beautiful as the day you gave it to her.
13.
Insulated Water Bottle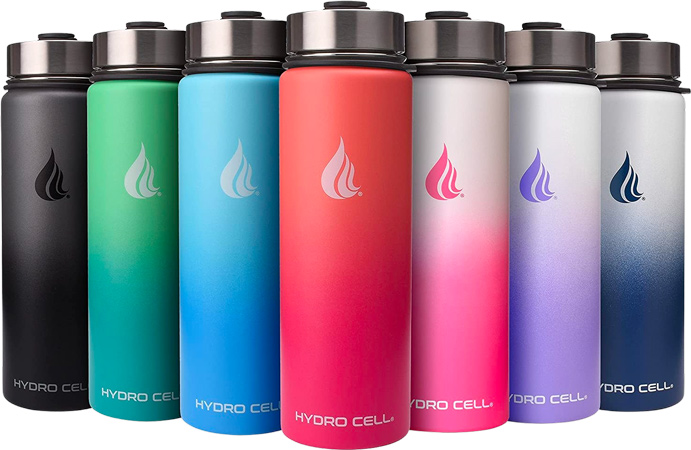 Make it easy for your sister-in-law to drink more water with this stainless steel, wide-mouth water bottle by Hydro Cell. Not only does the bottle come in 19 gorgeous colors, it also comes in multiple sizes, including a hard-to-find 64 ounces! The vacuum insulated walls will keep drinks cold for up to 24 hours so it's the perfect bottle to toss in her bag or leave in the car to have water all day long.
14.
Desk Organizing Set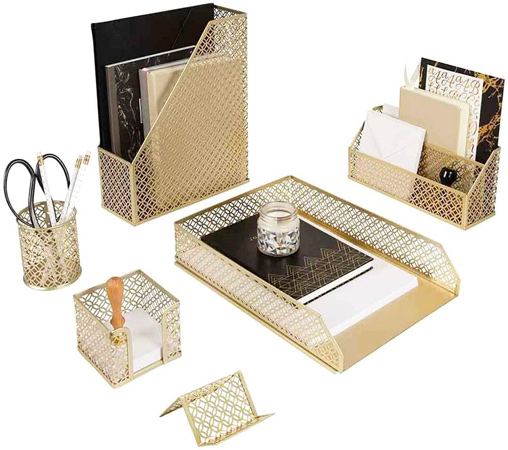 This beautiful six-piece desk organizer set is a perfect gift if your sister-in-law works from home or has an office that she wants to jazz up. The set comes in eight different color options, including a Monaco blue, bold pink or even classic black or white. It provides desktop organization for everything from papers to sticky notes and pens. It even comes with a cute business cardholder. If your sister-in-law is a career woman with style, this gift is a winner.
15.
Classy Watch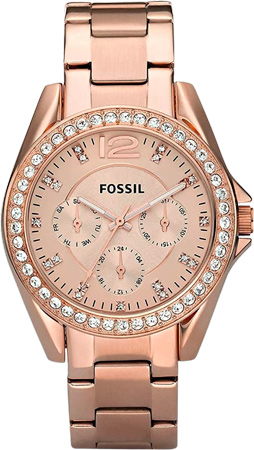 Fashion meets function with this classy rose gold watch by Fossil. The oversized bezel with blinged-out accents makes it a statement piece while still being classic enough for everyday wear. It's also water-resistant up to 100 meters so it can be worn in the bath or while swimming and won't get damaged in rainy weather. This gift will definitely impress your sister-in-law.
16.
Timeless Bracelet
This dainty Swarovski crystal bracelet will make a special gift that your sister-in-law will keep forever. The delicate chain and understated crystal feature make it an everyday accessory that can be dressed up or dressed down. The rhodium-plated finish makes it long-lasting without having to worry about it discoloring. It also features a bolo closure that makes it easy to get on and off while still keeping it secure. This bracelet exudes luxury and will make a thoughtful gift that your sister-in-law will cherish.
17.
Jewelry Box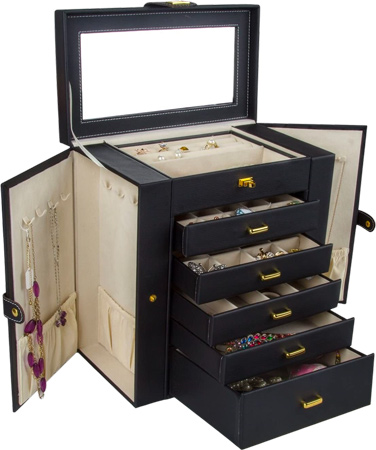 If your sister-in-law is into her jewelry and accessories, this huge vegan leather jewelry box is a gift that will help her keep all her treasures safe and organized. The case comes with many suede-lined drawers and compartments with dedicated space for rings, earrings, watches, bracelets and necklaces. It's also effortlessly transportable with the integrated top handle so if she doesn't want to leave it out on display, it can be easily picked up and hidden away for safekeeping.
18.
Travel Makeup Bag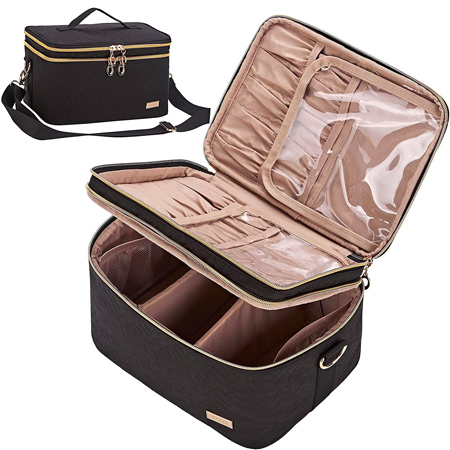 Help your sister-in-law keep her makeup and toiletries organized with this beautiful travel makeup bag. The large case has tons of room to store everything from large bottles to tiny brushes and tweezers. It even has a dedicated compartment to organize all her makeup brushes. It's designed to fit into most standard-size suitcases but it's equally useful to use at home to keep everything off the bathroom counter. The classic black design with elegant gold hardware and neutral interior lining makes it a timeless option that she will be able to use for many years.
19.
Slim Shoulder Bag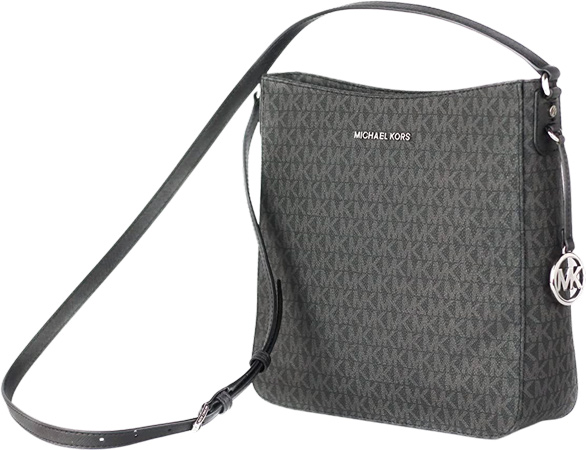 This designer crossbody shoulder bag by Michael Kors is perfect if your sister-in-law appreciates being minimal when she leaves the house. While it still has room for all of her essentials like her wallet, keys and phone, the silhouette keeps it slim and low profile so it's the perfect grab-and-go bag for daily use. It's a timeless design that will always be on-trend.
20.
Stylish Backpack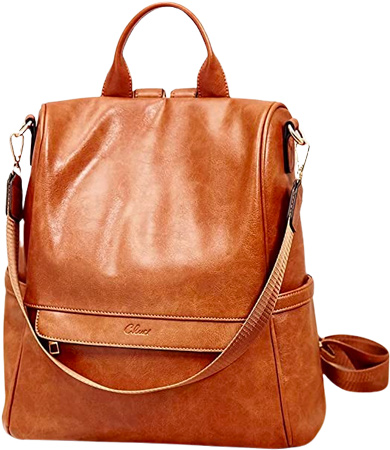 If your sister-in-law likes to take a little more than just the necessities out with her, this classic vegan leather backpack will be a great gift that will keep all her things ready for when she needs them. The vegan leather makes it very durable and water-resistant so it's safe for carrying expensive tech gear like phones, headphones and a tablet. It's perfect for a day out shopping or a night on the town but still professional enough to take it to the office.
21.
Weekender Bag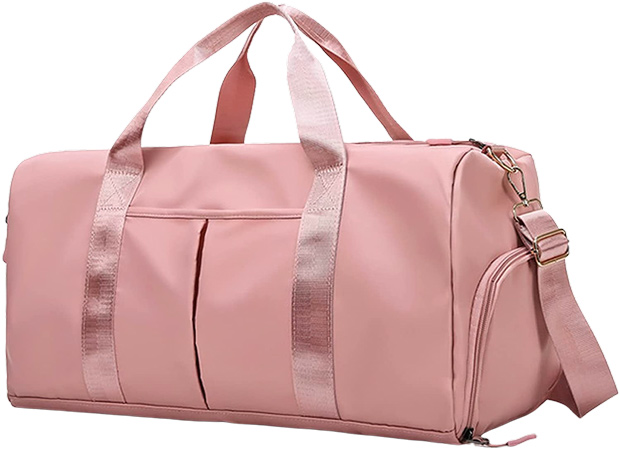 Send your sister-in-law off to her next weekend getaway in style with this chic weekender bag. The bag has multiple compartments, including a waterproof zipper pocket and a separate section for shoes. It's also carry-on compliant so whether she's road tripping or flying, this is the perfect bag to bring along all her clothes and necessities.
22.
Women Wallet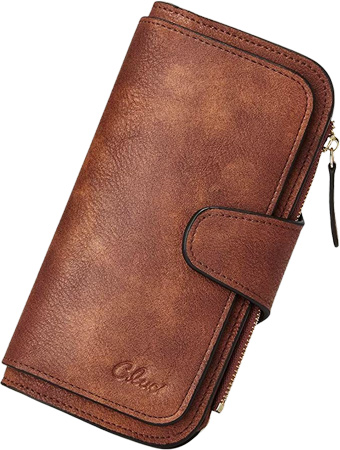 Give your sister-in-law this vegan leather wallet so she'll have somewhere beautiful to carry her everyday essentials. The tri-fold design with secure buckle closure provides plenty of space for all of her credit cards, id cards, cash and change while still being slim enough to carry in her bag without adding bulk. The high-quality vegan leather will also look even better with wear the way real leather does. It's an animal and eco-friendly gift that will provide years of daily use.
23.
LED Light Travel Mirror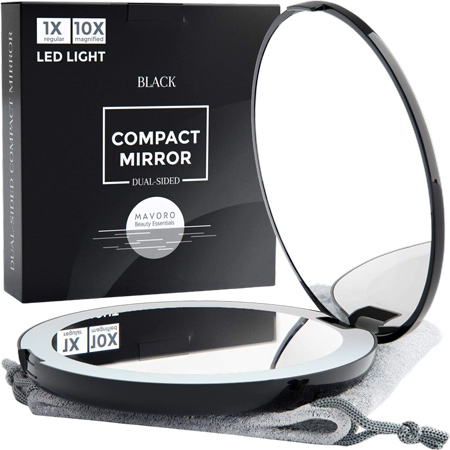 If your sister-in-law likes to travel or even just likes having a mirror on hand when she's out and about, this mirror tops any other mirror she's had before. This five-inch folding mirror features two mirrors. One is a ten-time magnification mirror and the other is a distortion-free mirror with an integrated LED ring light. This is the perfect mirror she can toss in her bag so she'll always be ready for mid-day makeup touch-ups.
24.
Stretchy Headbands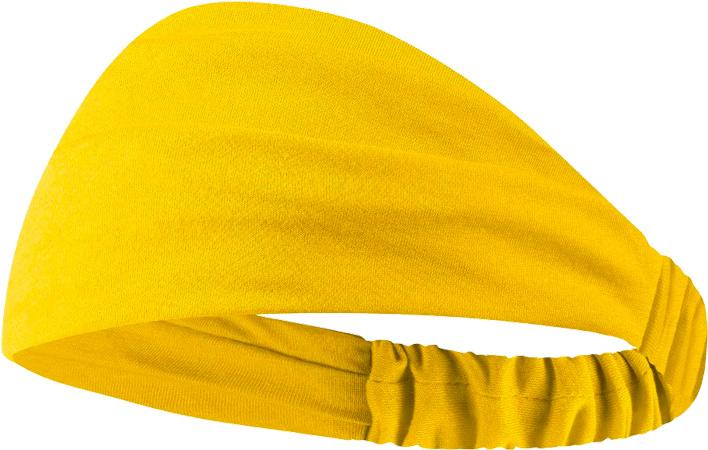 These versatile, wide headbands are perfect for wearing around the house, to the gym or for stopping hair frizz while she's sleeping. They also come in handy to keep her hair out of her face during her daily facial routine. The set comes with ten different colors, each made of a soft stretchy material that is breathable and wicks away moisture. They're not only functional but they're a comfortable fashion statement that she can wear all day long.
25.
Ponytail Hat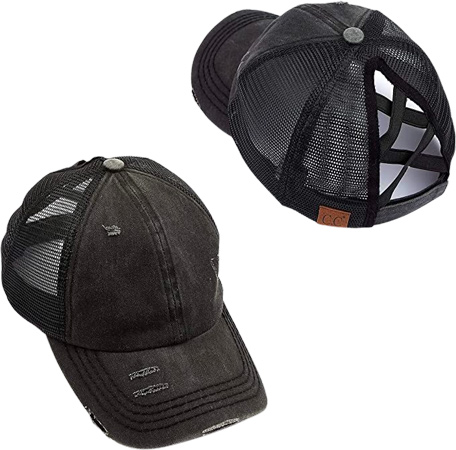 This trucker hat is a useful gift if your sister-in-law likes to wear her hair up but still wants to wear a hat. Unlike traditional baseball caps that have a closed back, this hat features crisscross bands that leave room for a ponytail or messy bun. The fashionable trucker style suits just about anyone. It's great for the gym, lounging by the pool or just for running errands.
26.
Fashionable Shawl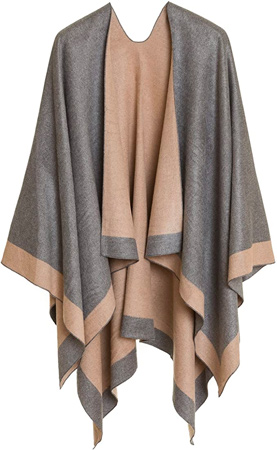 For a fashionable gift with many uses, this reversible shawl that can be worn four different ways will be a welcomed addition to your sister-in-law's closet. Not only does it look good with a casual outfit like jeans but it can be dressed up for the office or worn for an evening out. It also makes the perfect travel blanket that can be worn, freeing up valuable space in her carry-on. This one size fits all shawl comes in a multitude of classy colors and patterns, any one of which will add some functional sophistication to your sister-in-law's wardrobe.
27.
Leather Photo Scrap Book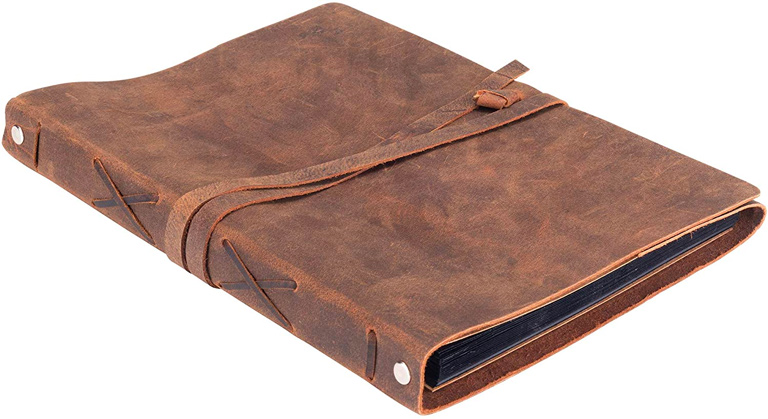 This leather photo book can either be used for displaying pictures or as a scrapbook for your sister-in-law to collect sentimental mementos from her favorite memories. The book is made of the highest quality full-grain leather that will look even more stunning with wear and age. The wrap closure gives it a sophisticated vintage feel that will look beautiful left out on a coffee table or shelf.