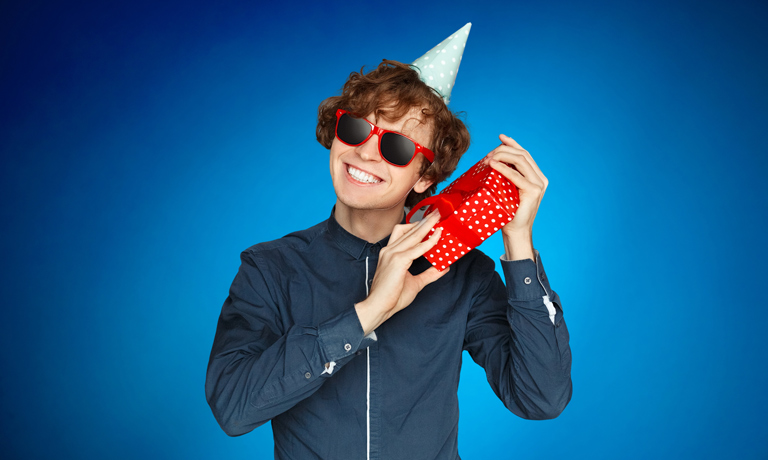 Shopping for teenage boys can feel like trying to solve a riddle that's been smothered in Axe body spray. One day they're obsessed with video games, the next they're all about rollerblading and before you know it, they're into some obscure metal band you've never heard of.
It can be tricky to find the right gift that you know will be received with gratitude and not a scoff and an eye roll. That's why we've created this list of 20 gifts for teen boys to earn you cool points.
Whether you're looking for something practical, something fun, or something to ignite his creativity, we've got you covered. Just remember, no matter what you get him, he'll probably say "thanks" and then retreat back to his cave of Call of Duty and surfing his socials. Don't take it personally, you're doing great.
1.
Magnetic Fidget Pen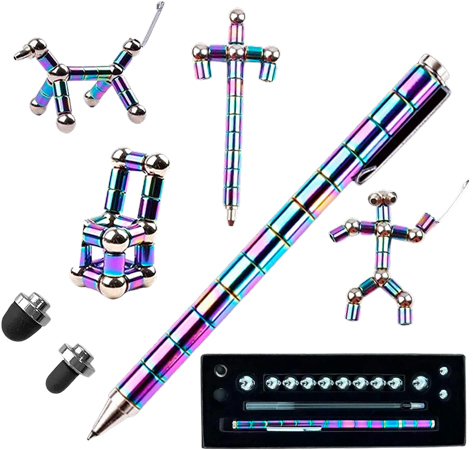 This cool pen combines the functionality of a pen with the tactile benefits of a fidget toy. If you're shopping for a teenage boy that likes to keep his hands busy while studying, this gift is going to impress him.
Fidget toys are said to relieve stress and anxiety while improving concentration. The body of this pen is made of up multiple magnetic pieces that can be detached and rearranged to create fun formations. It's just what a teenage boy needs, another way to not pay attention in class. Kidding, it's a cool gift and he'll love it.
2.
Bluetooth Light Speaker
This Bluetooth speaker and nightlight combination is the perfect gift for any teenage boy who loves to listen to music and enjoys a relaxing atmosphere in his room. The speaker offers Bluetooth connectivity, allowing him to easily connect his phone or other device and play his favorite tunes wirelessly.
While the sound quality is impressive, with crisp and clear audio that can fill a room, it's the color-changing LED light function that makes this gift extra cool.
3.
Portable Mini Speaker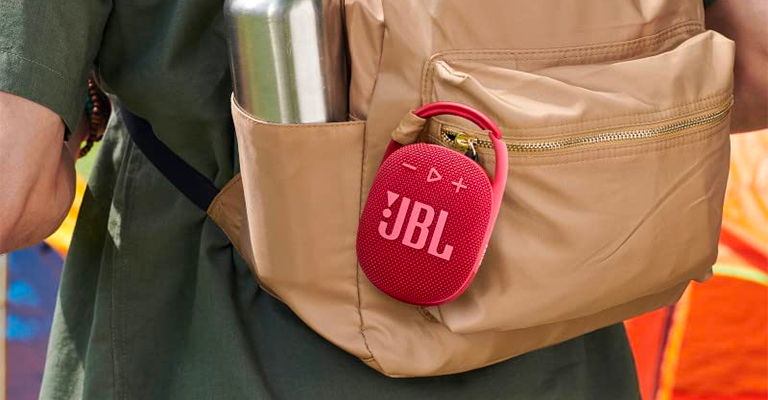 If the teenager you're shopping for loves to share his music wherever he goes, this wireless mini speaker by JBL is going to have him feeling grateful for such an amazing present. JBL speakers are known for their balanced and crystal-clear sound. Despite the petite size of this speaker, it produces a sound big enough to carry over a large crowd.
The speaker also features Bluetooth connectivity, allowing for wireless streaming from a smartphone or other compatible device. It's even waterproof so it's perfect for use at the beach, by the pool, or for outdoor sports.
4.
LED Light Strips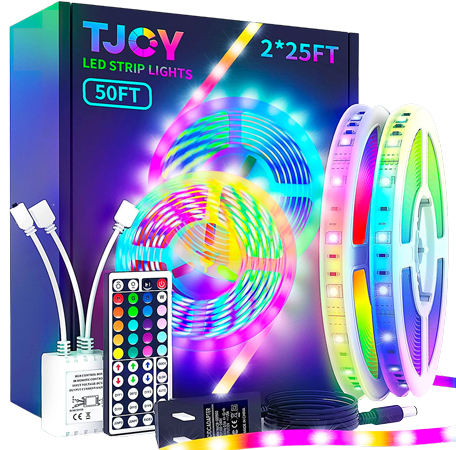 For a gift that will turn up the cool vibes in any teenage boy's room, these multi-color LED strip lights are going to be a hit when he opens them. These lights offer a range of features, including multi-color options, brightness control and various modes like flash, fade and jump.
They come with a remote control for easy programming and have strong adhesive tape for quick installation without having to drill into the walls. This gift is a fun way for a teenage boy to create a personalized atmosphere for studying or a lively party ambiance for hanging out with friends.
5.
Convertible Bean Bag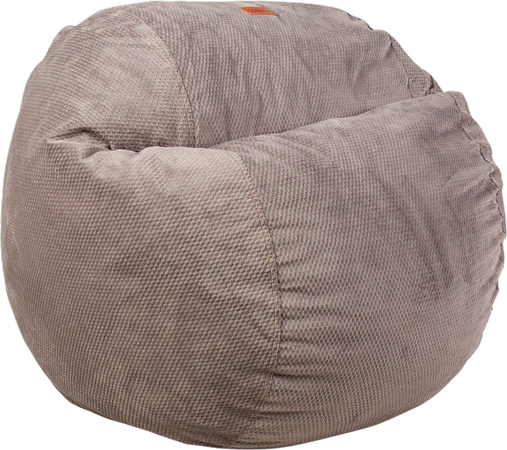 This gift is going to give the teenage boy you're shopping for a comfortable place to relax, read, nap and play video games. Sure, we've all seen a bean bag but this one does so much more. While it can be used as a traditional bean bag chair, it can also convert into a flat full-sized bed for when company comes over.
It's made from soft, comfortable chenille fabric and features a foam fill that cradles the body and provides total support. Best of all it's easily machine washable so it will stand up to any mess a teenage boy can throw at it.
6.
Laser Tag Game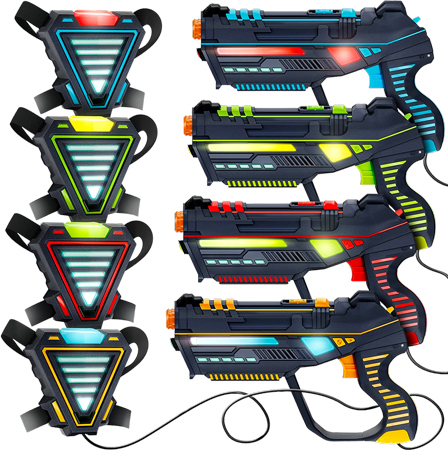 Whether the teenage boy on your gift list is 13 or 19 this gift is going to have everyone gearing up for some adrenaline-pumping fun. This interactive laser tag game set comes with four laser tag guns and four vests, providing the opportunity for more players to join in on the fun.
The guns and vests are equipped with sensor technology that tracks game stats such as hit accuracy, shot count and health status. The information is displayed on the guns and vests in real-time, allowing players to keep track of their performance throughout the game. This would be a fun gift to play at a birthday party or a family holiday.
7.
Night Game Basketball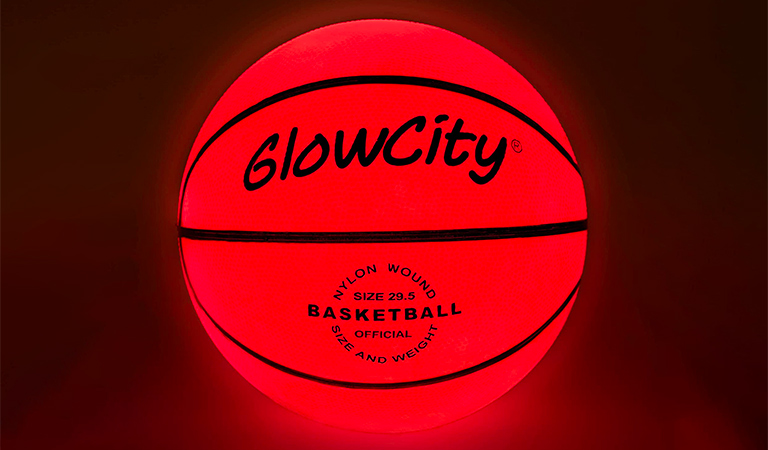 This light-up basketball is the perfect gift for teenage boys who love to play basketball even after the sun goes down. The unique design of the ball features a built-in LED light that illuminates the entire ball, making it easy to see and play with in low-light conditions.
The light will automatically turn on when the ball is bounced and turns off by itself when not in use. It's made of high-quality materials that are durable and resistant to wear and tear, ensuring it will last for many years of nighttime games.
8.
Themed Lego Set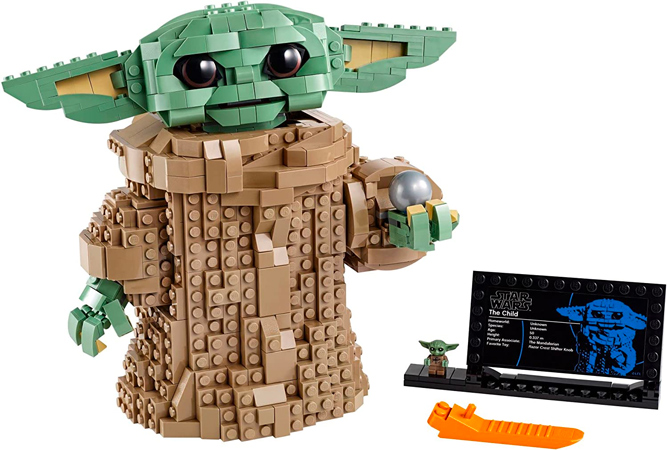 If you're trying to find a gift for a Star Wars fan, your search ends here. This official Lego set includes 1,073 pieces that will be built up into a 3D model of The Child, also known as Baby Yoda, from The Mandalorian series.
Once complete, the figure stands over 16 inches tall and would be a perfect display piece either with his other Lego creations or just a unique bit of desk decor. "A cool gift, this is, hmmm."- Yoda
9.
3D Printing Pen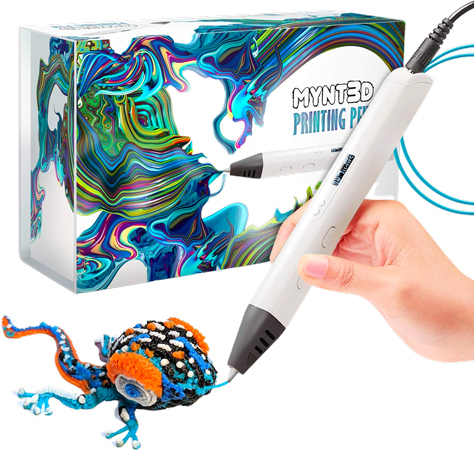 For any teenage boys that are interested in art, design and technology, this 3D printing pen is going to be the one gift they can't wait to open up and start playing with. Kind of like a 3D printing machine, this pen will allow him to draw designs that will be printed in real-time into 3D models.
With adjustable temperature settings and a built-in OLED display, this pen offers precision and control to bring his ideas to life. It also comes with a range of colorful filaments, allowing him to create designs in a variety of vibrant hues. This gift will provide him with hours of creative fun.
10.
Sporty Watch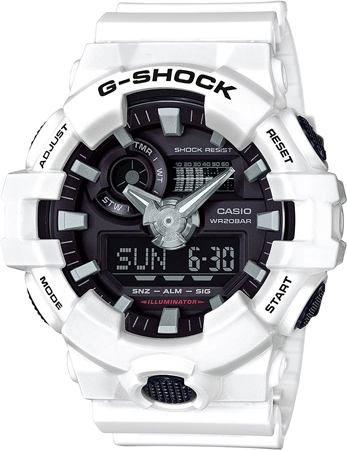 Every growing teenage boy needs a solid watch that can grow with him throughout the years. This G-Shock watch by Casio is teenage-boy-approved. It's not only stylish but it's packed with useful features, including an LED backlight, a countdown timer and a calendar.
It's also water-resistant up to 200 meters and shock resistant for daily wear. For any teenage boy who appreciates style while being active, this rugged and brag-worthy timepiece will not disappoint.
11.
Travel Water Jug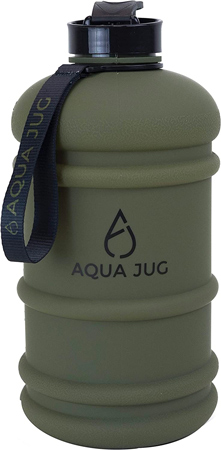 If the young man you're shopping for is into sports, working out, or just appreciates staying hydrated all day long, this water jug would be an excellent gift idea. Aptly named Aqua Jug, this water canteen will hold 2.2 liters of water at a time, more than the doctor's daily recommended intake.
Carrying around that much water can get heavy in traditional stainless steel bottles, which is why this bottle is made out of completely recyclable, BPA-free plastic. Even when full it's still lightweight enough to toss in a gym bag. This is a great gift for active teens.
12.
LED Glow Backpack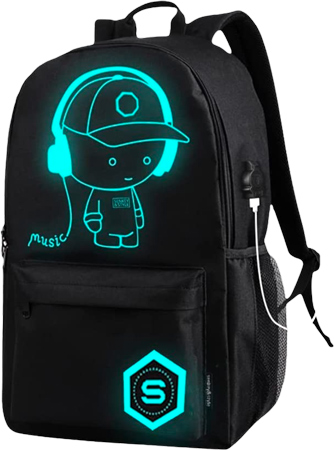 For a gift that will get daily use, this backpack will make any teen boy thankful you were the one picking out his gift. Most teens need a backpack for school, but this one combines function, tech and something a little extra special. The design on the backpack will glow in the dark for up to six hours after being exposed to light for just 10 minutes.
The bag is completely waterproof, includes an anti-theft lock and has an integrated USB charging port. All his tech gear can be charged while he's skateboarding to school or sitting in class without having to remove anything from the backpack. This backpack is worthy of showing off to all of his friends.
13.
Body Hair Trimmer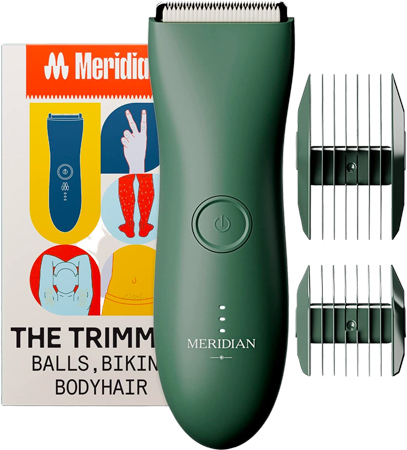 Give this gift and ensure the teen you're shopping for has a pain-free grooming experience, even if it's his first time. This trimmer is specifically designed for manscaping so it provides a safe and effective way to groom sensitive areas. The trimmer's ergonomic design and compact size make it easy to maneuver, even in hard-to-reach areas.
With the precision blades that are gentle on the skin and the waterproof design that allows it to be used in the shower, nicks and cuts are virtually eliminated. That's something both experienced and newbie shavers will appreciate.
14.
Sleek Running Shoes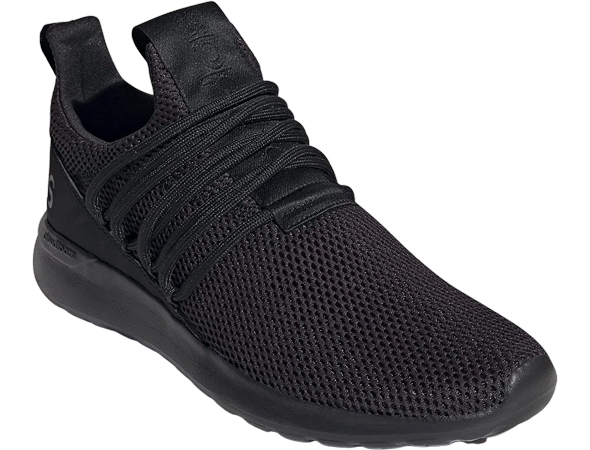 If you're looking for a gift that an athletic teenage boy is going to want, these running shoes by Adidas will make a great gift choice. With their sleek design and comfortable fit, these shoes will keep up with even the most active teens. Featuring a durable rubber sole and breathable mesh upper, these shoes provide both stability and comfort for any workout routine.
The slip-on design with elastic lace closure ensures a secure fit, while the cushioned insole offers added support for long runs. Whether they are at the gym or hitting the track, these shoes will make any teen boy look stylish.
15.
Classic Gym Bag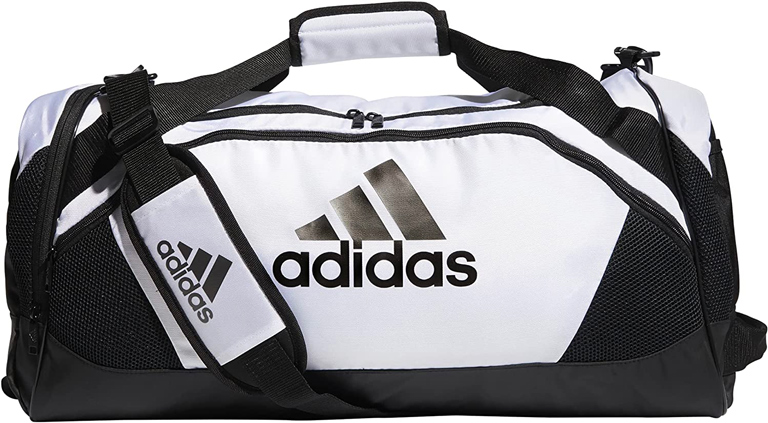 This gym bag would be a welcomed gift for any teenage boy who wants to keep his gym gear organized and easy to transport. With the spacious main compartment and multiple pockets, this bag has plenty of room for all his essentials, even a regulation-size soccer ball. Made from durable polyester material, this gym bag is built to last.
The adjustable shoulder strap and padded handles make it comfortable to carry, while the ventilated side pocket keeps shoes and sweaty clothes separate from everything else. The classic shape paired with the bold black and white logo design makes this bag a safe bet for the sporty teen you're shopping for.
16.
Pizza Themed Socks
These socks are an amazing gift for any teenage boy who loves pizza. Though what teen boy likes to get socks as a gift? All of them, if they come packaged as these ones do! These cute socks are covered in colorful designs of pizza toppings.
The set includes four pairs that have been rolled and packaged inside of a mini pizza box so that when it's opened it actually looks like a pizza. It's a cool gift and you just tricked a teen boy into being excited about getting socks. Well done you.
17.
Gaming Headset Stand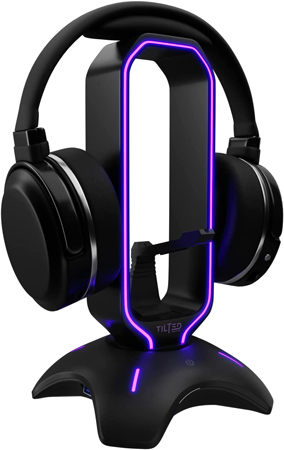 If you need a gaming-related gift but don't know what to get, this universal headset stand will definitely be something any teenage boy will want in his room. The stand has a heavily weighted base so it will not only keep his expensive headset organized and within easy reach, it won't tip over and cause possible damage to his headset. It even features a bungee mouse cord holder, an integrated USB 3.0 port and built-in RGB lights that will add ambiance to his gaming setup.
18.
Fingerprint Smart Lock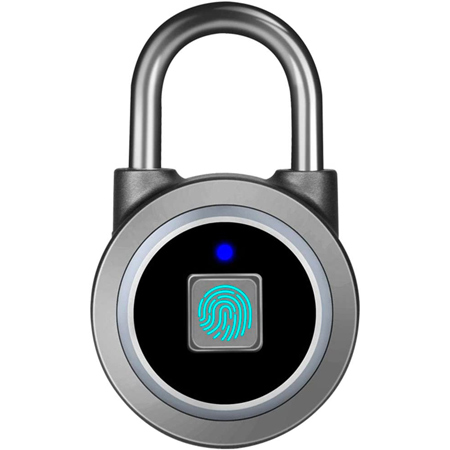 Are you shopping for a teen that still goes to high school? Get him this gift and he won't have to ever fiddle with his locker combination lock again. This smart lock can unlock with his smartphone or even open with just his fingerprint.
Even when he's not in school he could use it as a bike lock, backpack lock or yet another way to barricade himself in his room, only to come out for food and water. Teens, am I right?
19.
Funny Ramen Blanket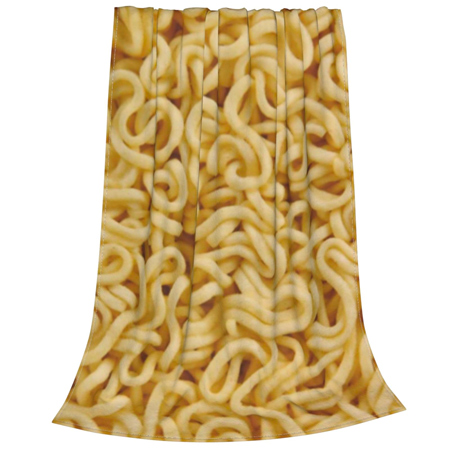 This funny blanket is perfect for young teens up through college-bound teens. Not only is it an incredibly soft blanket to curl up with and watch a movie or play video games, but the hilarious Ramen noodle design will make it a blanket he'll want to keep for years.
If he doesn't know what Ramen noodles are yet, he will when he gets to college. Living off of instant noodles is a right of passage in college, but at least he'll have this blanket to comfort him when he's missing mom's home cooking.
20.
School Organizer Binder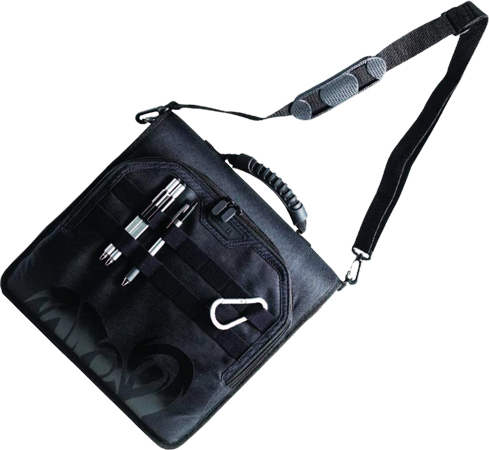 Give the gift of always being prepared and organized with this binder. If the teen boy you're shopping for goes to school, this three-ring binder is essential to keep everything he needs in one place. The function of this organizer goes beyond a standard three-ring binder. Sure, it holds papers, but it can also hold a full tablet or small laptop.
It can either be used as a binder that can be placed in his school bag or it can be used as a stand-alone bag with the included top handle and detachable shoulder strap. If you're shopping for an organized teenage boy, this gift is exactly what he needs.
Need more inspiration?