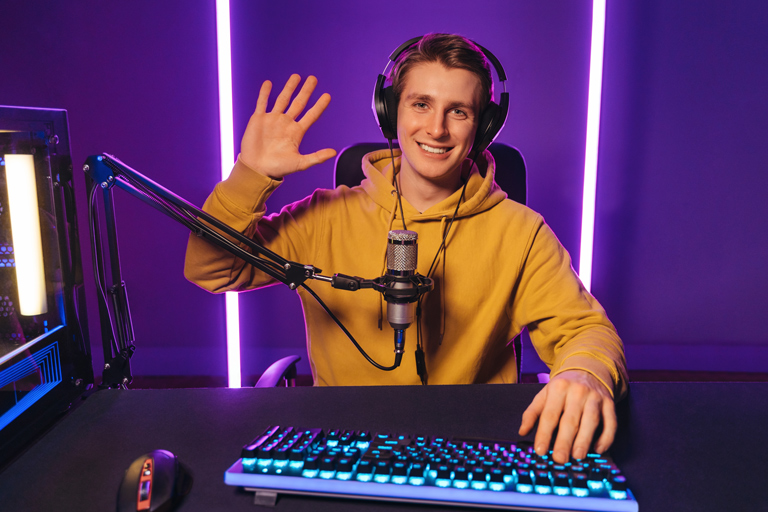 Live streaming has exploded in popularity which means it's very likely you know a few friends that broadcast their life out to the world. When most people think of live streamers they think of gamers but the reality is, it's way more than that. Everything from video conferences, business presentations and social media content is being streamed live for the world to enjoy.
If you're not familiar with live streaming but need to buy a gift for your friend, this list of 18 incredible gifts for live streamers is going to make sure you pick the one that's going to have them walking On Air. From gifts for gamers to business executives, this list is going to level up their production quality and show them you're their number one fan.
1.
High-Quality Webcam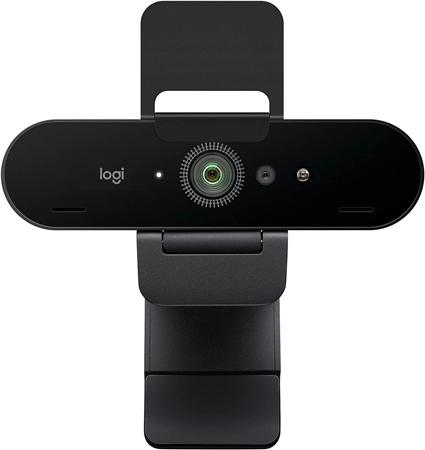 If the live streamer you're shopping for wants to take the level of their productions to the next level, this gift won't disappoint. The Logitech Brio 4K webcam is a professional-grade webcam perfect for live streamers who want to broadcast high-quality video content. It also features advanced video features such as HDR and RightLight 3, which ensures crystal-clear images even in dim lighting conditions.
Between the exceptional video quality and built-in microphone, it's easy to see why even after four years on the market this is still hailed as the best webcam for gamers, live streamers and those who need to conduct video conferences.
2.
Video Capture Card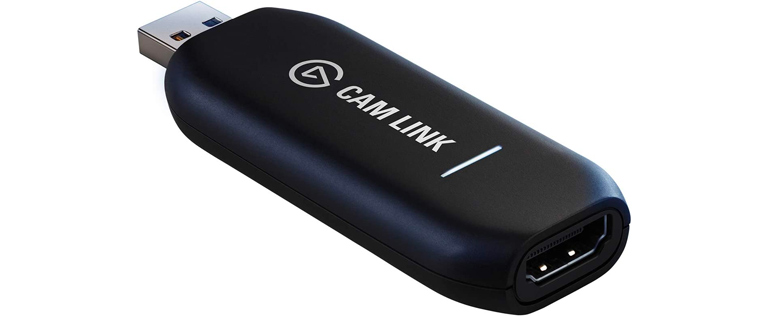 For the ultimate video quality upgrade for live streaming, it doesn't get any higher than using a DSLR camera instead of a webcam. The problem is computers and live streaming software won't recognize the DLSR as a camera source without a video capture card. The Cam Link 4K is a small device that acts as a bridge between the camera and the computer essentially turning the DSLR into the webcam.
There is no software to download and no learning curve. Just a simple and instant boost in how amazing your friend's video quality will be.
3.
Livestream Switch Board
This gift idea is going to be a game-changer for game streamers. Or anyone else that wants to turn their live streams into a professional-looking show. The Elgato Stream Deck features 15 customizable LCD keys that allow streamers to switch between scenes, activate media, adjust audio and video settings, and much more with just the touch of a button.
The keys are fully programmable, allowing the device to be tailored to specific needs and preferences. Next time your friend is streaming they can add sound effects or change camera angles without ever having to take their eyes off the screen.
4.
Star Light Projector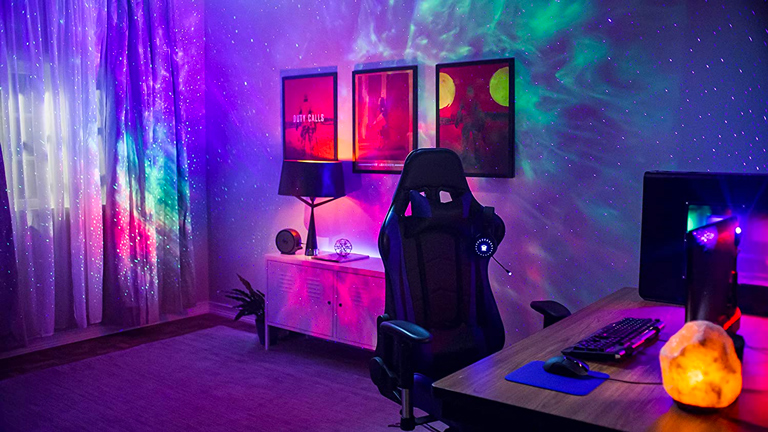 Having a professional background is crucial to any high-level live stream and this gift is going to make sure your friend is on trend and ready to stand out. This laser star projector transforms an otherwise boring room into a mesmerizing kaleidoscope of colors that will look great on camera.
With multiple color options and modes, it can create a customized light show that will perfectly match any live stream set. Whether your friend wants a vibrant and energetic display, a calming and soothing ambiance, or something in between, this gift will turn their live streams into a visually stunning experience for their audience.
5.
Collapsible Green Screen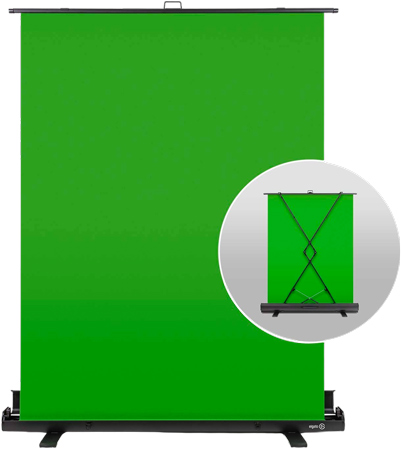 Give your live streaming friend total control over their background with this really cool gift. Everyone has heard of a green screen but anyone who has used the traditional fabric type can attest to how much of a headache it is to set them up and remove all the wrinkles. The Elagato collapsible green screen solves that problem.
This portable and lightweight screen can be easily set up in seconds just by pulling up the handle. It's made of high-quality wrinkle-resistant fabric that ensures a smooth and seamless background, allowing for a flawless green screen effect. Your friend can look like they're streaming from Italy, France and Hawaii all on the same day.
6.
Professional USB Microphone

If your friend is serious about their live streaming, they're going to want this gift. Newbie streamers often blow their set-up budget on camera equipment and background props but few invest in a high-quality mic. They say people can forgive bad video quality but not bad audio.
This USB mic by Blue Yeti is one of the most popular mics on the market. Not only for the crisp, professional sound but also for how easy it is to use. It just plugs into a USB port and it's ready to go. No software to download and now complicated mixers to run it through. If you really want to make your friend's day, this is the gift to choose.
7.
Adjustable Microphone Arm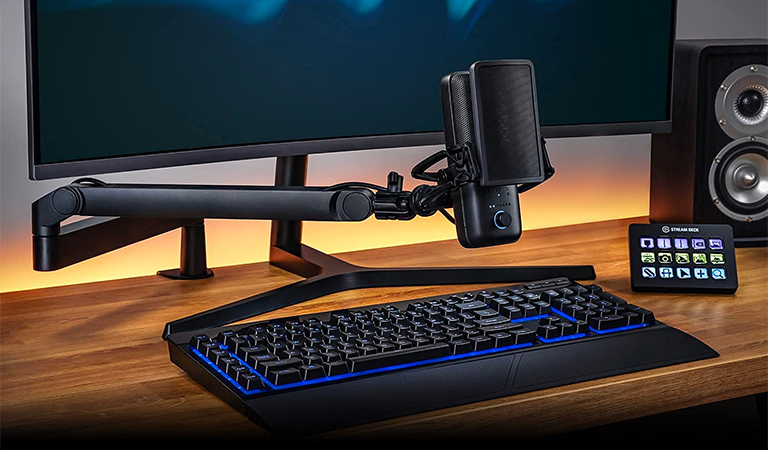 Here's a useful gift your friend is going to want to add to their live streaming gear. A high-quality mic is important but it needs to be positioned close enough to the speaker to ensure the purest audio.
This low-profile microphone arm makes it easy to get the mic into position without having to use bulky stands. It mounts to the side of their desk so it takes up no space and can be swung out of the way when they are working on editing or other daily desk work. Plus, it looks cool on camera. Your friend will love it.
8.
In-Ear Monitors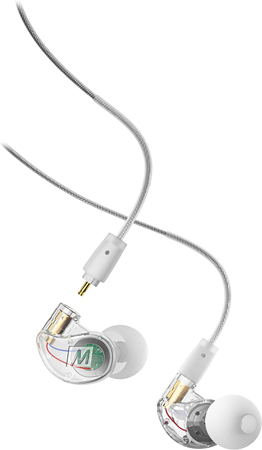 We've all seen live streams where gamers are wearing those bulky over-ear headphones but if your friend uses live stream for conferencing or just prefers a more subtle look, this is the gift to choose. These in-ear sound monitor headphones are specifically designed for performers or people that need to hear their audio in real time exactly as their audience is.
For a streamer, that means listening for any background noises that could be causing a distraction in the show. The M6 Pros deliver clear and accurate audio while being practically invisible on camera. They also provide superior noise isolation, blocking out external distractions so your friend can concentrate on their live stream.
9.
Production Audio Interface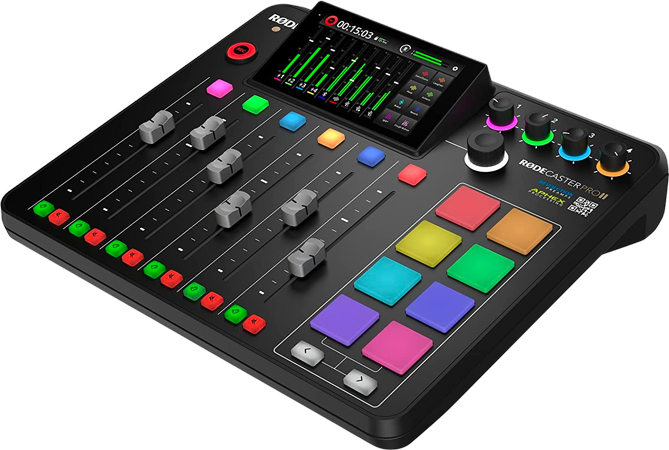 For the experienced live streamer that is always on the lookout for the next piece of equipment to add to the mix, you won't find a better gift than this. The Rodecaster Pro II is a top-of-the-line production console designed for at-home streamers that want to make every aspect of their show look and sound like it was made in a professional studio.
The built-in sound pads allow for quick access to sound effects, jingles, and music, making it easy to create more engaging live streams. It has an eight-track mixer and the ability to record four individual audio channels. If your friend is an audio head, just choose this gift now and call your gift shopping done.
10.
Ring Light Kit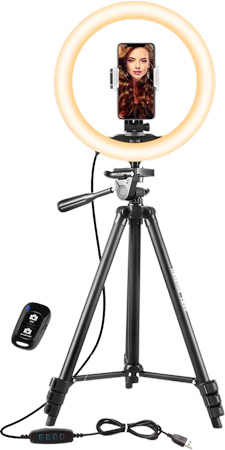 Any avid live streamer is going to want quality lighting and this gift is going to make that happen for them. As an alternative to cumbersome studio lights that require large soft boxes, this compact ring light will perfectly light the shot and instantly make all of your friend's live streams look more professional.
The light features three color temperatures and 10 brightness levels. It even comes with a sturdy 50-inch tripod and remote so your friend will have everything they need to start producing better shows with vibrant video quality. Your friend, and their audience, will be grateful for this gift.
11.
RGB Pocket Light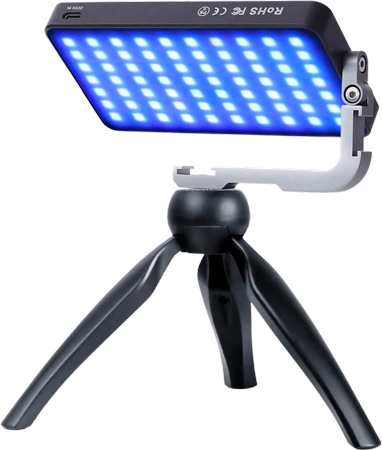 This pocket-sized piece of gear is something your live streamer friend is going to find a ton of use for. While it's small in size, this RGB camera light by IVISII is capable of huge things. It features adjustable light temperatures and can be set to any color your friend wants.
These handy lights aren't just for lighting the video subject, they can also be used to light backgrounds for smoother chroma key effects or can be used as practical lights to add interest to stage sets. It even comes with a collapsible tripod that will fit in a pocket. It's an entire lightning system ready to go where your friend does.
12.
Gamer Coffee Mug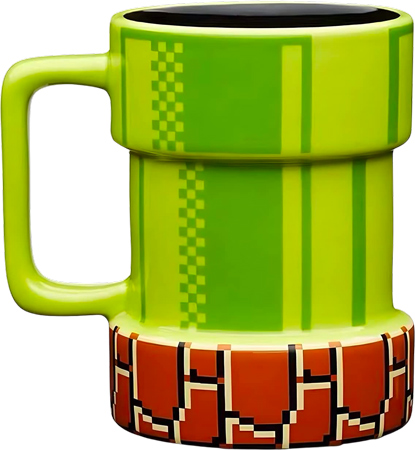 Live streams for gamers can go for hours. Make sure your friend has the energy for it with this really cool coffee mug. It's designed to look like the iconic Warp Pipe from the Super Mario games. With a generous capacity of 15 ounces, this mug can hold enough coffee to get your friend through even the toughest levels.
It's made of thick ceramic that is durable enough for the dishwasher and microwave. If your friend is into live streaming their game sessions, this coffee mug is their personal portal to power up for the long haul.
13.
Live Stream Chair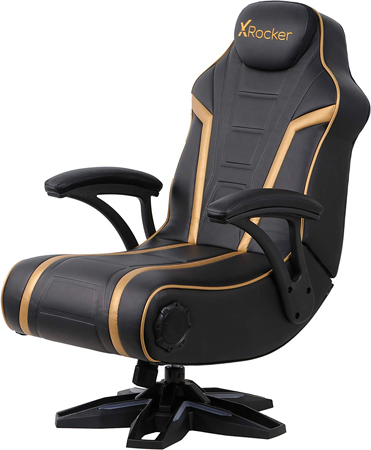 If your friend specifically likes to live stream for gaming, this high-tech chair is going to provide the ultimate immersive experience. Video games will come to life with the built-in vibration feature that syncs with the game. The sound from the headrest-mounted speakers and backrest-mounted subwoofer will wash over your friend as they live stream their games for their audience.
The contoured design will provide optimal comfort for long sessions while the swivel base will make it easy to reach whatever they need to control to keep the live stream running smoothly. This luxury gaming chair is going to have your friend blown away by how well you know what they want.
14.
Portable Tablet Teleprompter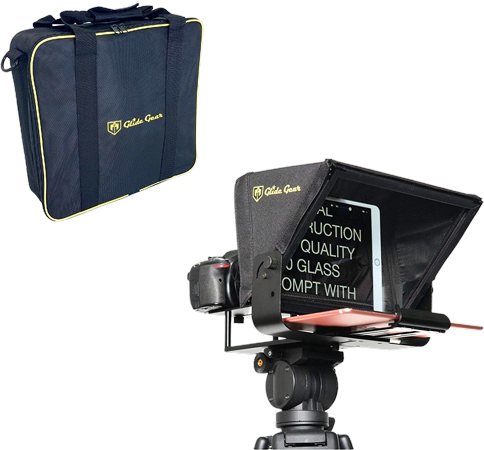 For those that live stream for conferencing and presentations, this gift is going to make them stand out from the crowd in the best possible way. This portable teleprompter by Glide Gear makes reading scripts during live streams easier. Instead of having to hang a script to the side of the camera, this allows the words to display right in front of the camera lens without anyone knowing it. T
he really cool thing is the 70/30 beam splitter will produce a crystal-clear reflection of a Zoom conference so your friend can maintain eye contact with the people on their live stream. It's compatible with an external monitor, iPad or even a smartphone.
15.
Leather Desk Pad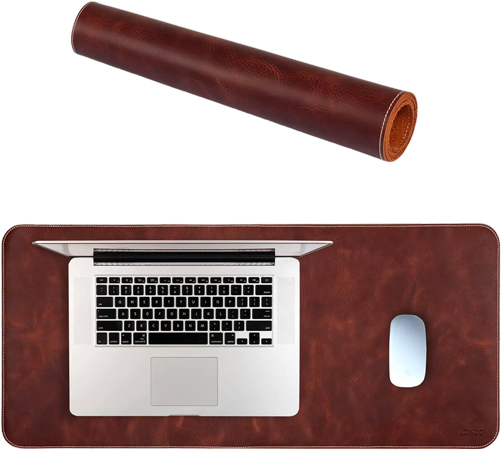 This gift is a little-known trick that will not only make your friend's live stream studio look better, but also sound better. How does a desk pad improve sound quality? Every hard surface around a microphone is going to bounce sound, which can cause echoes that can only be heard via the live stream.
This high-end desk pad, which is made from top-grain leather, will provide a softer surface to absorb sound and stop bouncing. It also provides a smoother surface for using a mouse and will protect the desk from damage.
16.
Monitor Stand Riser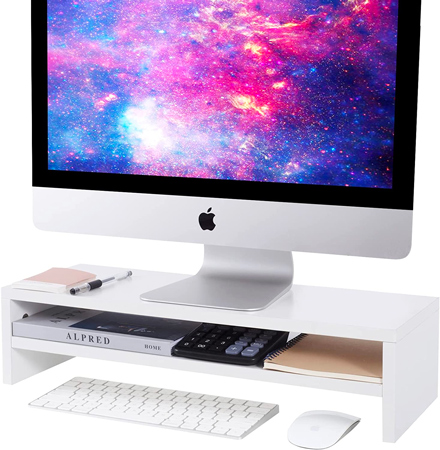 Improve your friend's comfort during long live streams with this gift idea. This stand will raise the monitor up to eye level so your friend won't be looking down, reducing neck pain and eyestrain. It also has a built-in shelf to organize streaming equipment and free up desk space.
It's made of eco-friendly MDF but holds an impressive 80 pounds so whether your friend is live streaming from a laptop or a 42-inch monitor, this riser will stand up to the job.
17.
1TB SSD Storage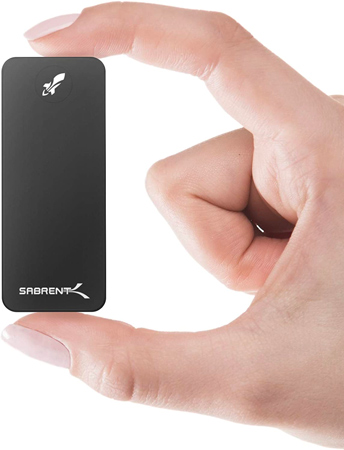 Give your friend a single place they can store all their video recordings of their live streams. 4K video files are huge, which is why it's best to remove them from the internal hard drive of their computer. This will ensure bug-free streaming and faster video editing.
This 1TB SSD by Rocket Nano holds an incredible amount of files while still being small enough to slip into a pocket. It features high-speed data transfer and requires no software or drivers. Your friend will appreciate this. Live streamers can never have enough backup devices and this one is top-notch.
18.
Light Up Sign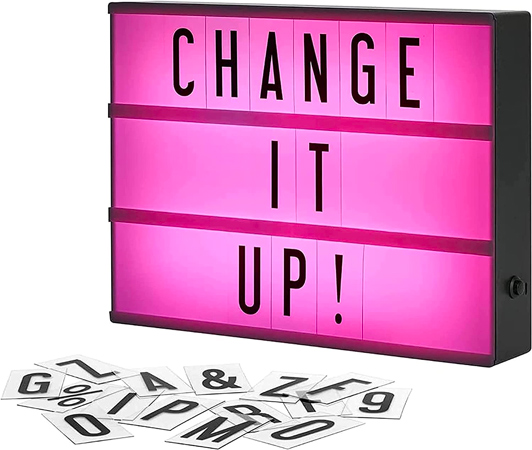 This fun gift is going to be the finishing touch to your friend's live stream studio. Not only does it light up to add visual interest to their set, but it can also be customized with the name of their show, their streaming handle or their company name. It has three different brightness modes and can light up in any color to compliment your friend's set decor.
The great thing about this light is it can run off of battery so it's not restricted by a power outlet. It's the perfect way for your friend to brand all of their future live stream shows.
Need more inspiration?